10 Kids' Art Display Ideas
Idea's for displaying art,Kid's art gallery,art display,art storage,kids art,storing art,storing art & craft,storing craft

Kids' Art Display Inspiration
Do you have piles of art that your kids bring home from preschool? I know I do! Don't know what to do with all of them or how to display them? Here are 10 kids' art display ideas that can help you showcase your little ones' masterpieces.
1. Clothesline Gallery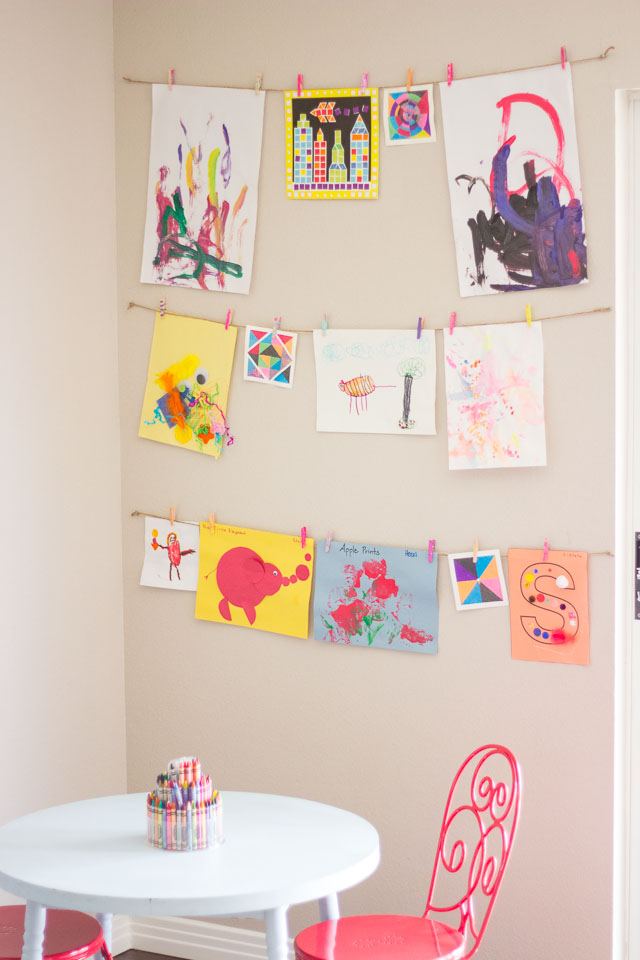 Got a blank wall at home? That's a perfect spot to showcase your kids' drawings! Compile their artworks and hang them on a clothesline. This kids' wall art display idea will encourage your little ones to do more creative drawings when they see it.
2. Craft Room Art Display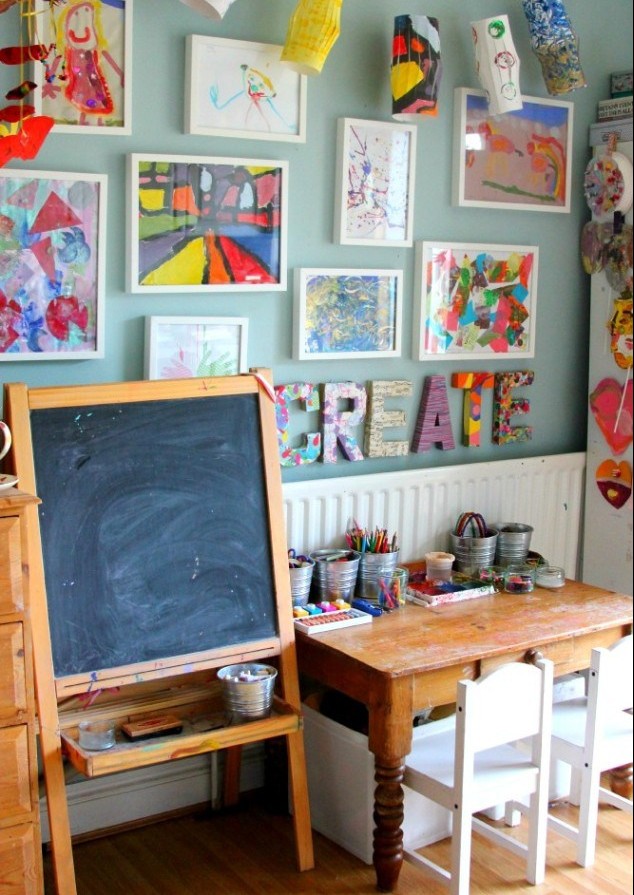 How about filling in your kids' art studio with their framed artworks? Whether they're simple drawings or brightly colored paintings, those kids' art frames will be a hit!
3. Bedroom Wall Art Gallery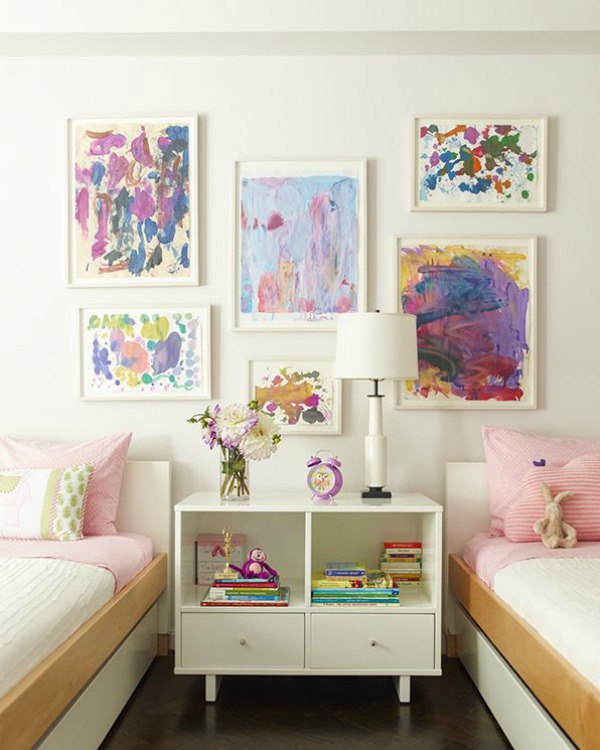 What better way to display your kids' artworks than in their own bedroom wall art gallery? Give them a lovely surprise with this wall art idea to brighten up their room. Who knows? It might even inspire them to create more beautiful pieces for your home.
4. Staircase Art Display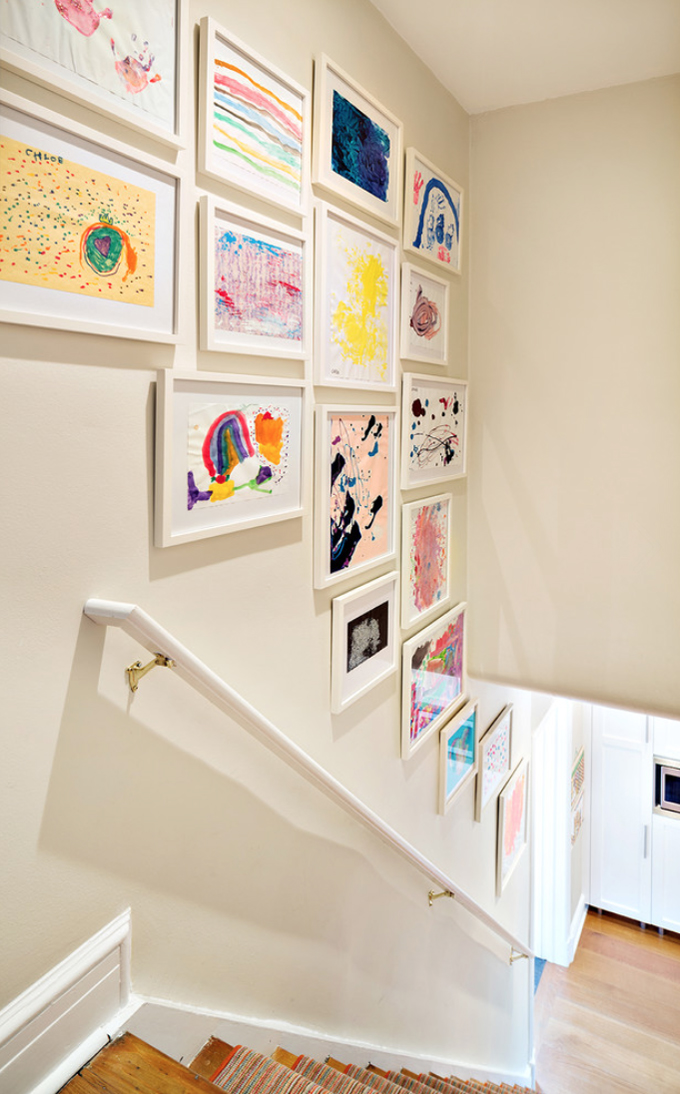 Make your staircases extra interesting with an art gallery featuring your little ones' cute drawings. Put them in white picture frames to keep them simple and clean. This is one of those timeless wall art ideas that kids and even adults will appreciate.
5. Interchangeable Art Frames
Kids love to make a lot of art at home and in school. Instead of stuffing your little ones' arts and crafts in folders,  you can display their masterpieces on their bedroom walls. Paint a picture frame with their favorite color, remove the glass & use some string & mini wooden pegs to make this wall art decor. You can easily change their artwork anytime you want to feature a new drawing or a cute papercraft. 
6. Coat Hanger Art Display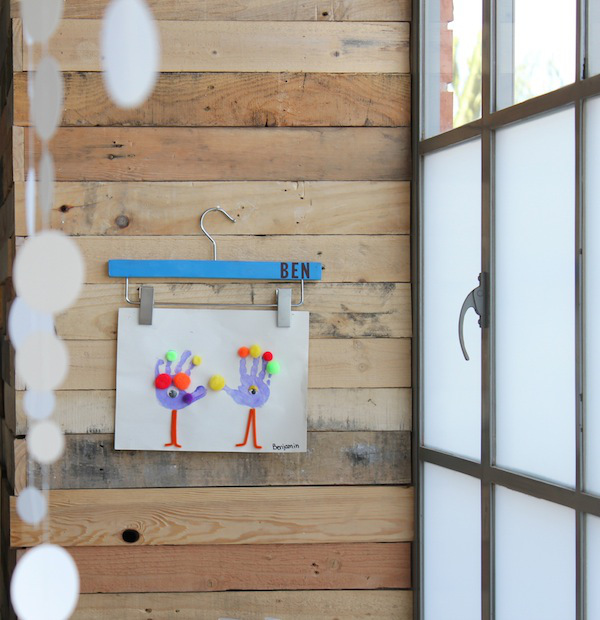 It's easy to use your kids' creations as DIY wall art in your home. Display those cute drawings with personalized coat hangers.  This makes it easy to change out the artworks every now and then. It's like having your very own art gallery at home. 
7. Clipboard Art Gallery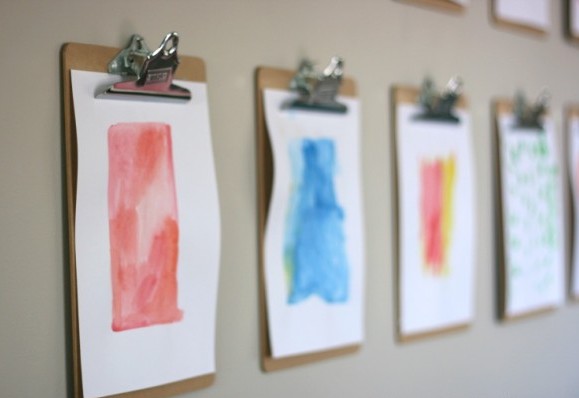 Make your wall art decor easy to display with these clipboards. This would be a perfect choice to have your kids' cute drawings rotate week after week. Nothing can be more rewarding for your kids than to see their own art on display for everyone to admire.
8. Art Photo Collage Gallery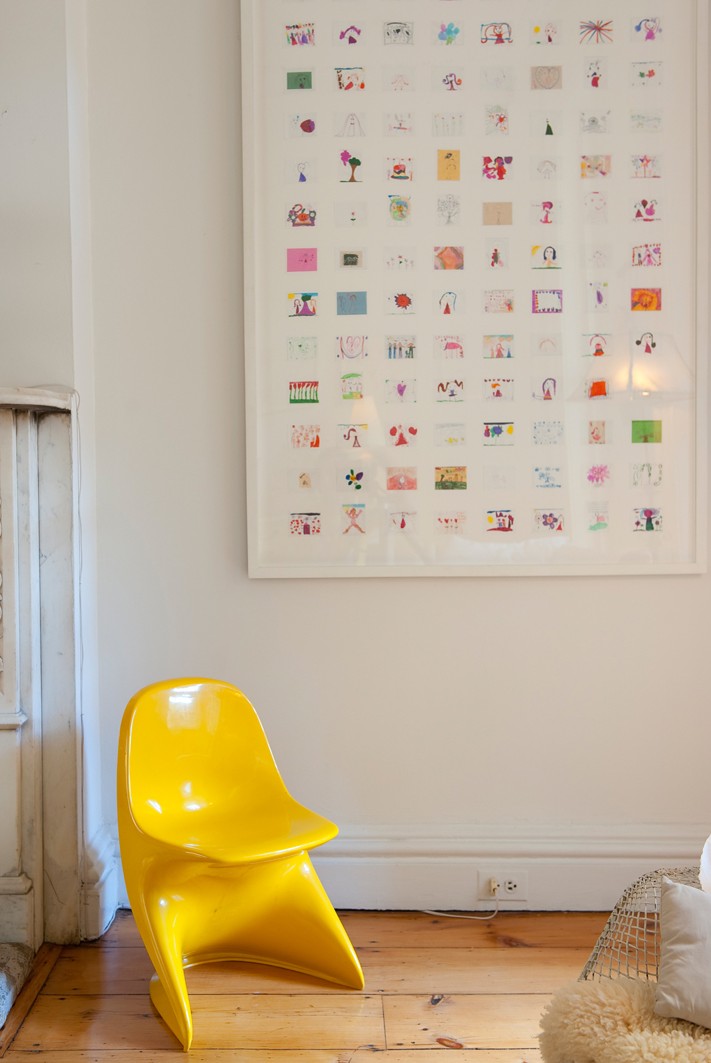 You can never have too many of your kids' artworks on display. Make an art collage by taking photos of their drawings and having them printed on a large poster to be framed. This artwork is the perfect way to display all of their art in one frame.
9. Art Collage Gallery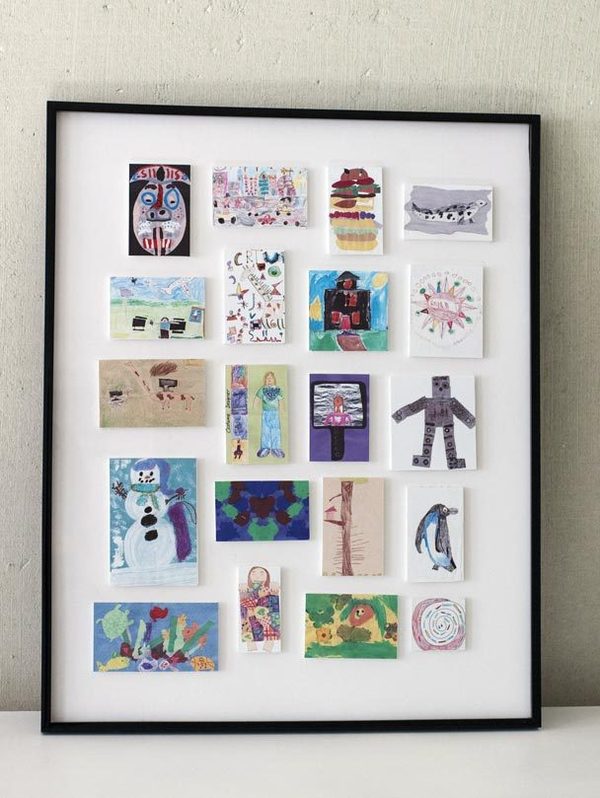 Another one in the list of wall art ideas is this artwork made out of cut-outs from their cute drawings. Stick all the pieces in a frame with a plain white backdrop to give more emphasis. Easy to create and it lasts forever. 
10. Rotating Art Display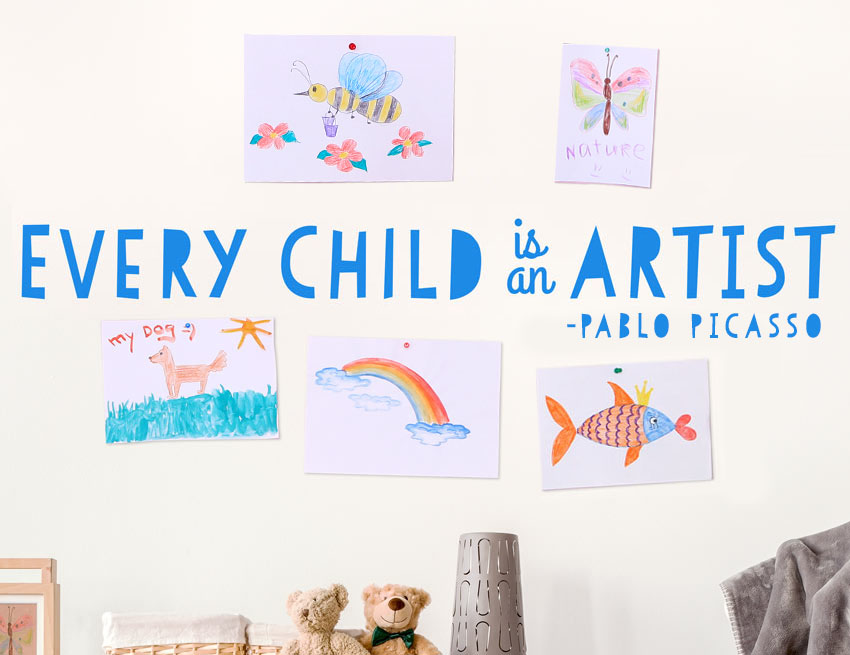 With your kids creating loads of art, this rotating wall art gallery is the answer to displaying their masterpieces. Simply give them a spot in your home where they can hang their latest creations. Let them put their favorite ones up on display. Who knows, one of them might become the next Picasso. Check out our wall decals for giving their art wall an extra touch of color!
Do you have a space on your wall or room in your house that you want to make into a kid's art gallery now that you've seen some of these wonderful ideas? Or are you looking for some inspiration for creating new artworks? Be sure to take a look at our compilation of over 100 activities & crafts for kids at home! You'll have plenty of art to display as they work through that huge list of activities.
Kids Educational Resources
Don't forget to check out our incredible educational range that will be printed especially for you and delivered straight to your door. We're the one-stop-shop for personalized school labels, & waterproof name stickers.