Our Top 10 Back To School Supplies List
Summer is over and the kids are going back to school. We want to make sure that they get home with all of their school stuff – from bags to clothing & stationery. We don't want them to lose a thing! So, here's our top 10 list of back to school supplies that you should have on your list to help them avoid losing their stuff.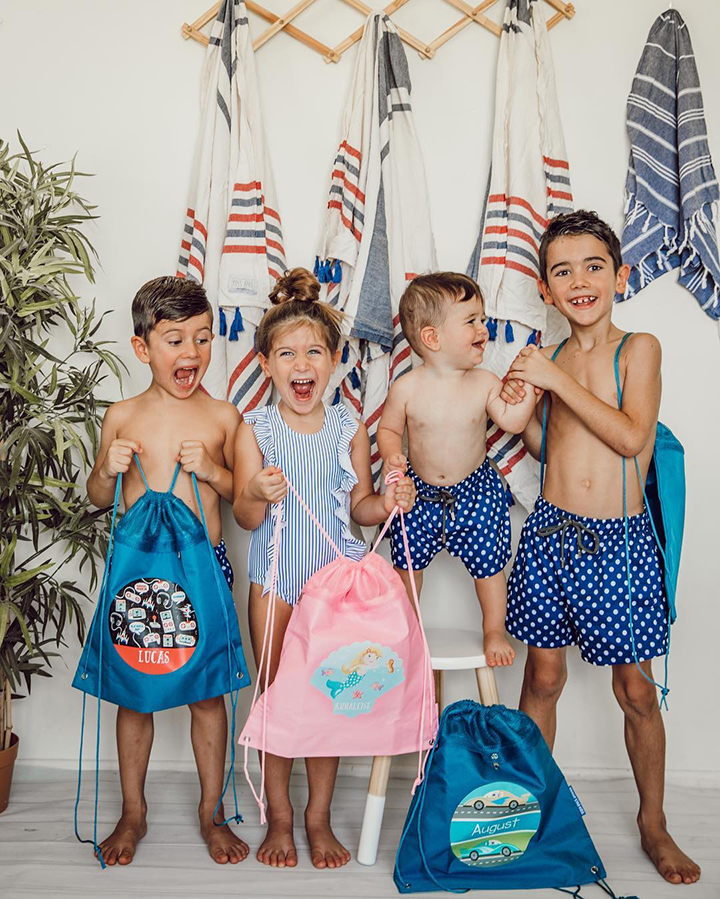 1. Name Labels – Back To School Supplies
The top item on our list is Name Labels! They're definitely going to help you save money over the next few years. Avoid germy mix-ups & stop replacing lost school stuff throughout the year by labeling every little thing. Try our waterproof name label stickers and see how they change your life. No more lost stuff! Just all properly labeled school things that are sure to last!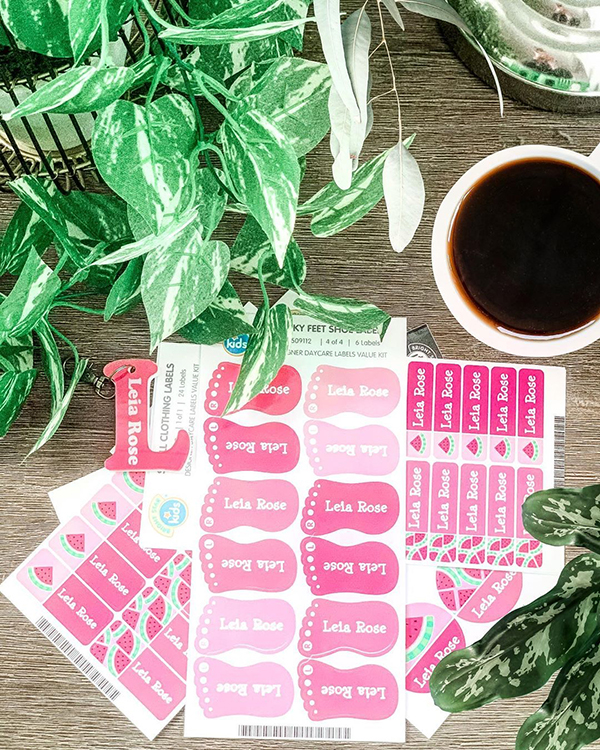 2. Iron-On Name Labels – Back To School Supplies
When kids go back to school and start playing in the playground they will most likely need to remove their jacket or coat & pop on a hat. These are the top two items Moms say their kids lose in the school playground. Say goodbye to losing anything they're wearing with our iron-on name labels. These name labels are truly life-changing and long-lasting. Apply them to all of your kids' fabric items you won't have to replace them ever again.
3. Bag Tags – Back To School Supplies
Make it easy for your kids to find their school bag in the sea of backpacks in the school playground or classroom. Our bag tags will help your kids identify their bag easily no matter where they are. They also feature the cutest personalized bag tag designs that you and your kids will love. Preview yours now in the colors & fonts you love.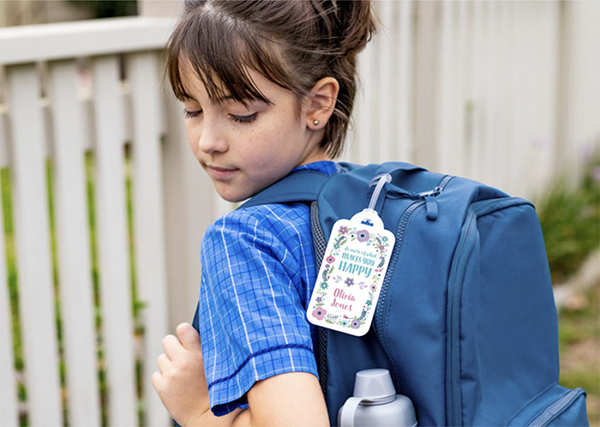 4. Lunch Bags – Back To School Supplies
Customized with your child's name and our gorgeous designs, these Lunch Bags For Kids are sure to stand out in a crowd. Insulated to ensure food stays fresh, our cute lunch bags also feature a sturdy crocodile style zip which is easy for little fingers to use. This might just be on top of your kids' best lunch bags list. The best part?… it's machine washable!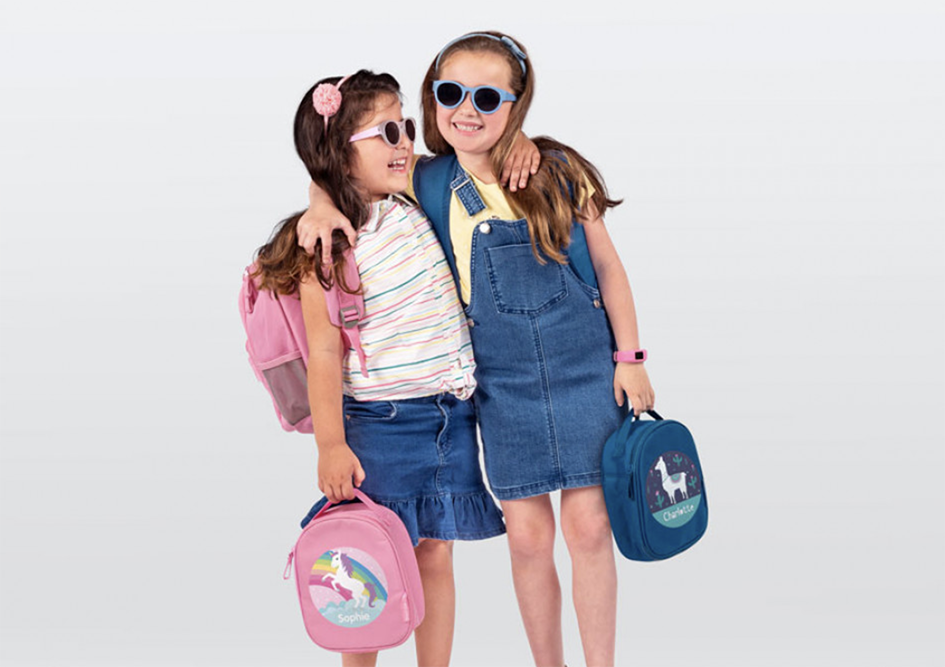 5. Lunch Boxes – Back To School Supplies
Looking into having your kid's lunch box personalized? Our Bento Lunch Box not only features 3 compartments, but it is also designed to endure the whole school year. Have it personalized with their name & a cute design so that even if they leave it out on the playground, it will come back home without a fuss.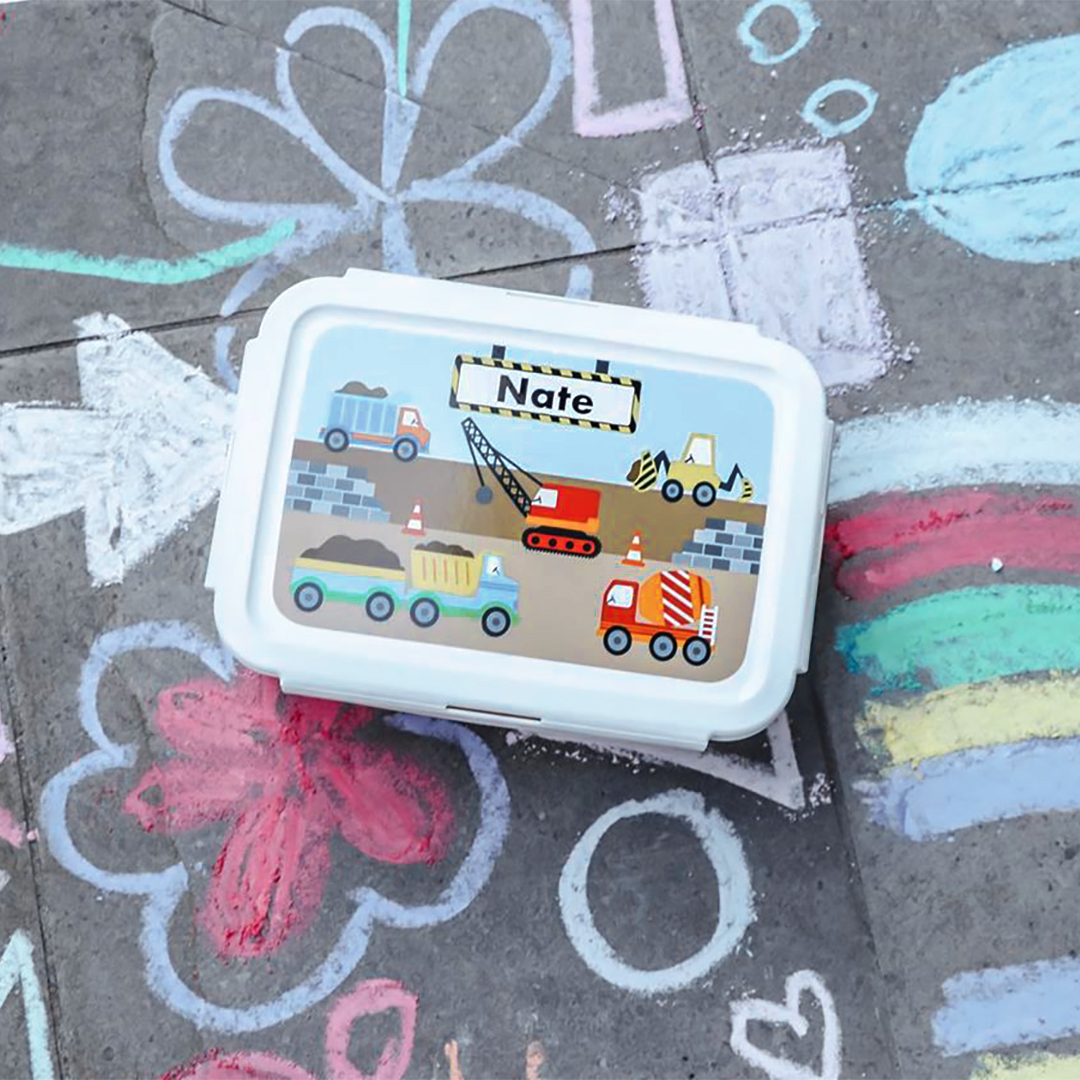 6. Pencil Labels – Back To School Supplies
With our tiny pencil labels, you will never see your kids' pencils in anyone else's pencil case. These back-to-school supplies aren't just the perfect label for kids' items, but they're great for adults' stuff, too! Choose from a variety of color and font options to coordinate them with your kids' other school supplies.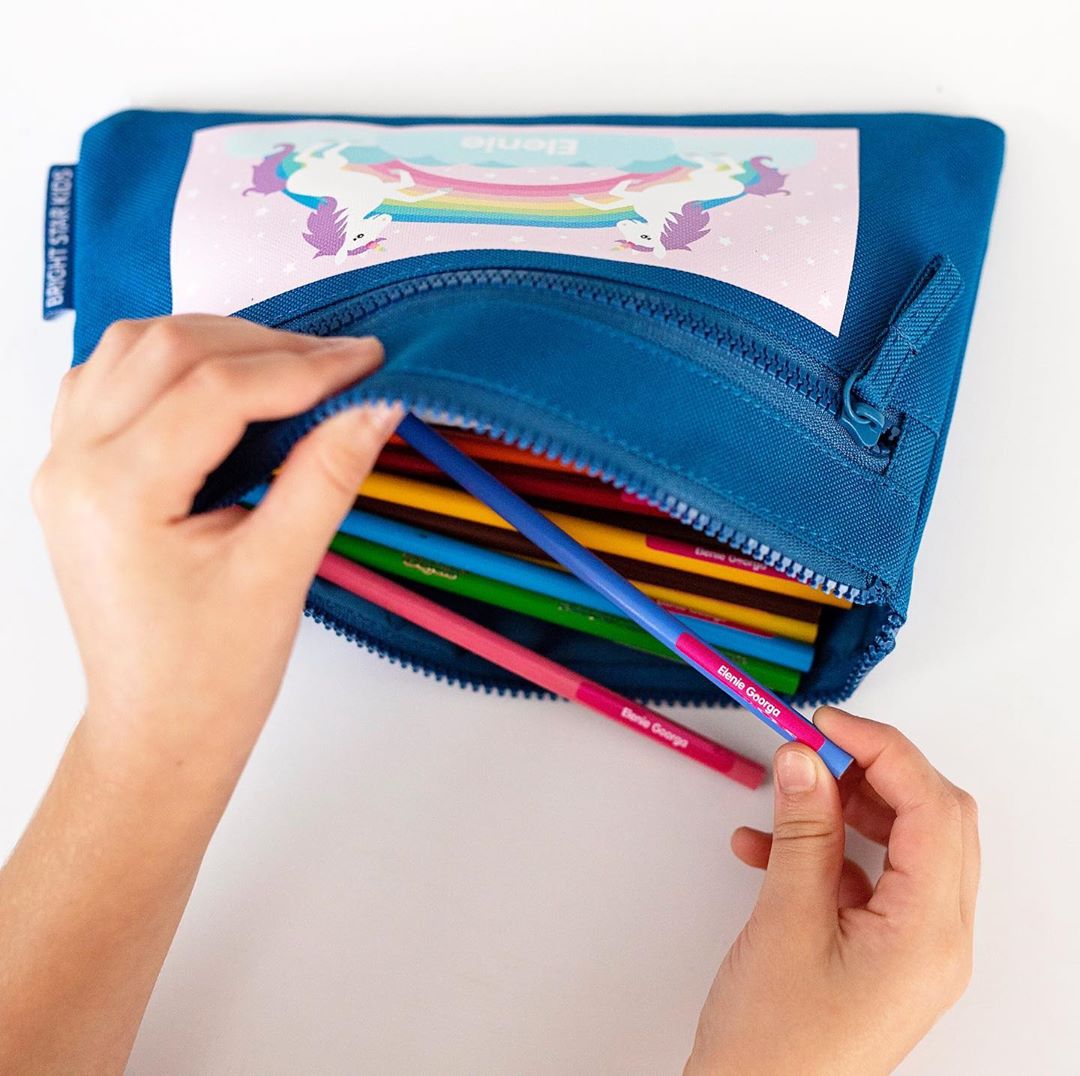 7. Drawstring Bags – Back To School Supplies
Need a drawstring bag for your child's swimming or sports activity? Our custom drawstring bags are super versatile. They're not only a perfect swim & sports bag, but they're perfect as a library bag too. These durable drawstring bags have lined pockets that can keep books safe & damp swimwear and towels separated from other items. There's a sneaky zip-up pocket too for them to store smaller items like Fit-Bits.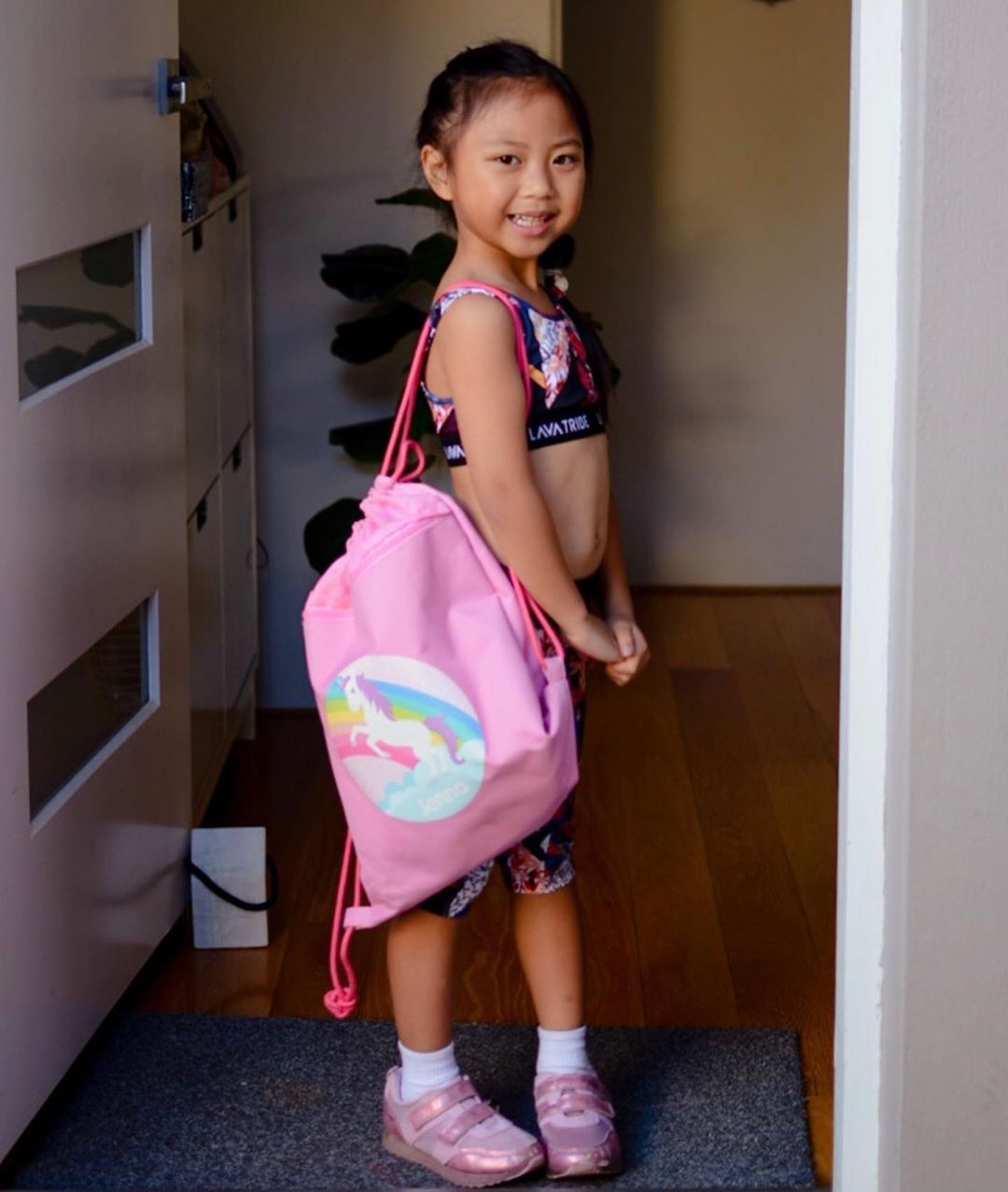 8. School Backpacks – Back To School Supplies
Our backpacks for school are one of the best investments you can make for your growing kids. Our personalized backpacks come with a happiness guarantee because we know you'll love the quality & durability of these incredible bags. You can choose to add their name or just a design so that they can spot their bag in a crowd. With 3 pockets & loads of space, this School Bag is exactly what your kids need this year.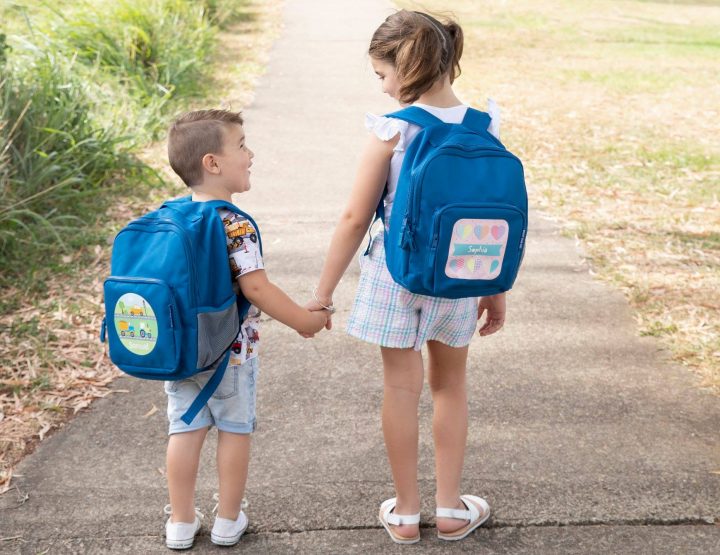 9. Custom Bottle Labels – Back To School Supplies
Stop your kids' drink bottles from getting lost in the playground with our personalized Sticker Bomb Kit. These back-to-school supplies are not only perfect for drink bottles, but also for your kids' helmets, scooters, and more. Let them personalize their drink bottles with these custom bottle labels so that they can easily identify their own no matter where they are.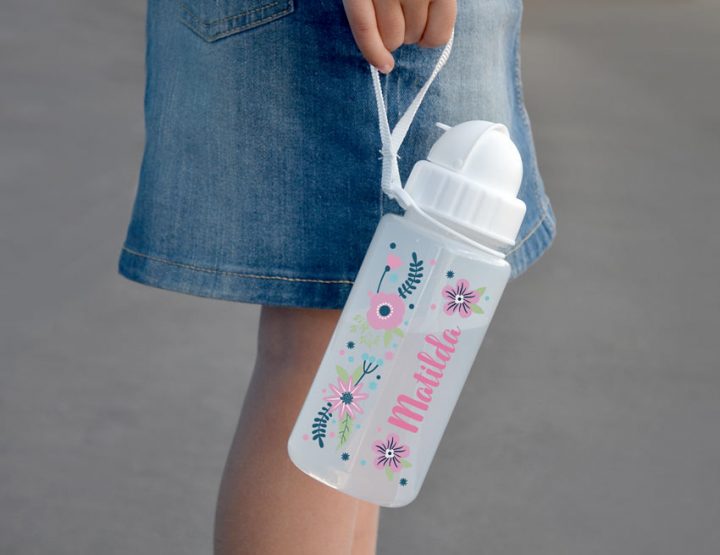 10. Teacher Stickers – Back To School Supplies
Give your little one's favorite teacher a surprise when they get back to school. We have cute teacher stickers that they can use throughout the school year. Not only will these teacher stickers melt the teacher's heart, but they will also motivate and inspire your little ones when they see them on all of their school work.
Love these Personalized School Supply Ideas?
Keep track of your little ones' back-to-school supplies with our school name labels. Our name labels are waterproof & stay stuck all-year-round. Moms love our giant range of personalized labels for all of their kids' stuff from lunch boxes and drink bottles to pencil labels. Our selection of iron-on clothing labels has saved thousands of moms from having to replace school clothes & uniform items. We'd love to help you get organized for school this year. Check out our name labels for school here & get up to 65% off.
Don't forget to like us on Facebook and on Instagram to stay up to date with all of the latest Bright Star Kids promotions.