Bright Star Kids Flexi Bag Tags: Make School Pick Up Easier and Faster
Get your hands on our awesome Flexi Bag Tags, so your kids can easily grab their bags as soon as that bell rings. It's a genius #MomHack that costs less than $10!
What's so awesome about our Flexi Bag Tag, you ask?
Measuring 12cm H x 6cm W, it's the perfect size to help kids spot their bag
The flexible loop makes it easy to attach them to the handle of school backpacks, lunch bags, sports bags, swimming bags, luggage, and more
The vibrant design is printed directly on printed on lightweight & flexible plastic and will transform a normal backpack into something super cool
Top Quality guaranteed to last all year
100% Waterproof
Bright Star Kids Flexi Bag Tags are made from lightweight flexible plastic, so they'll look fantastic for years to come. Each Bag Tag comes with a sturdy plastic loop that easily wraps around all bag handles.
Here's a step-by-step guide on how to easily attach them: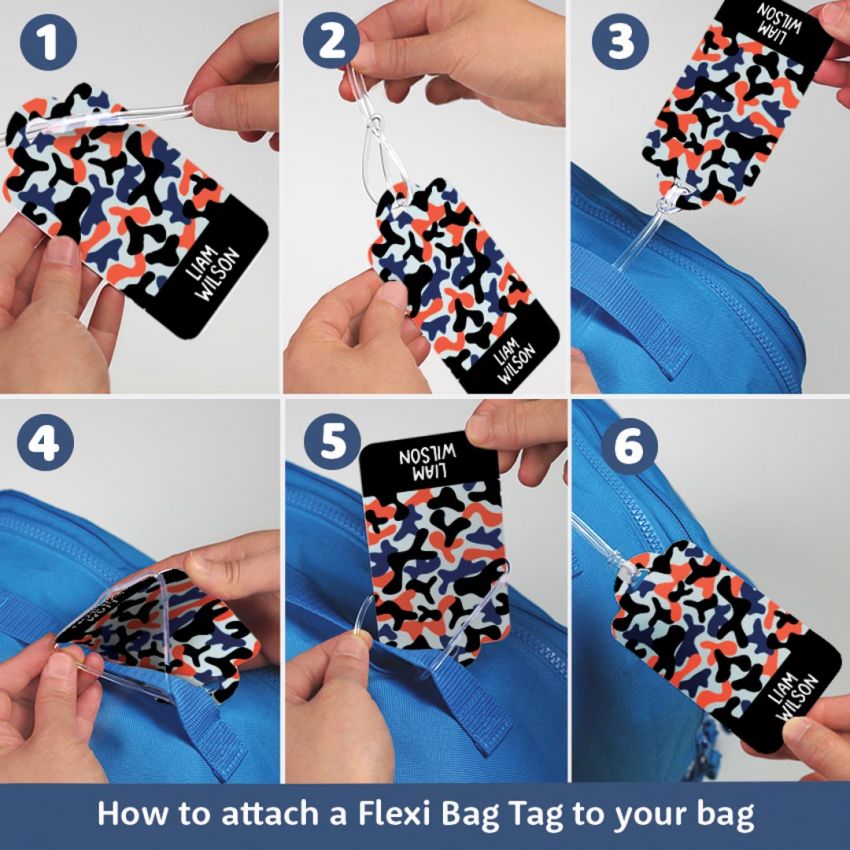 Watch this quick video and see easy it is to attach our Flexi Bag Tag:
This Flexi Bag Tag features a matte design that makes it easy to clean. It's so versatile that your kids can use it on all of the stuff they need to spot from afar.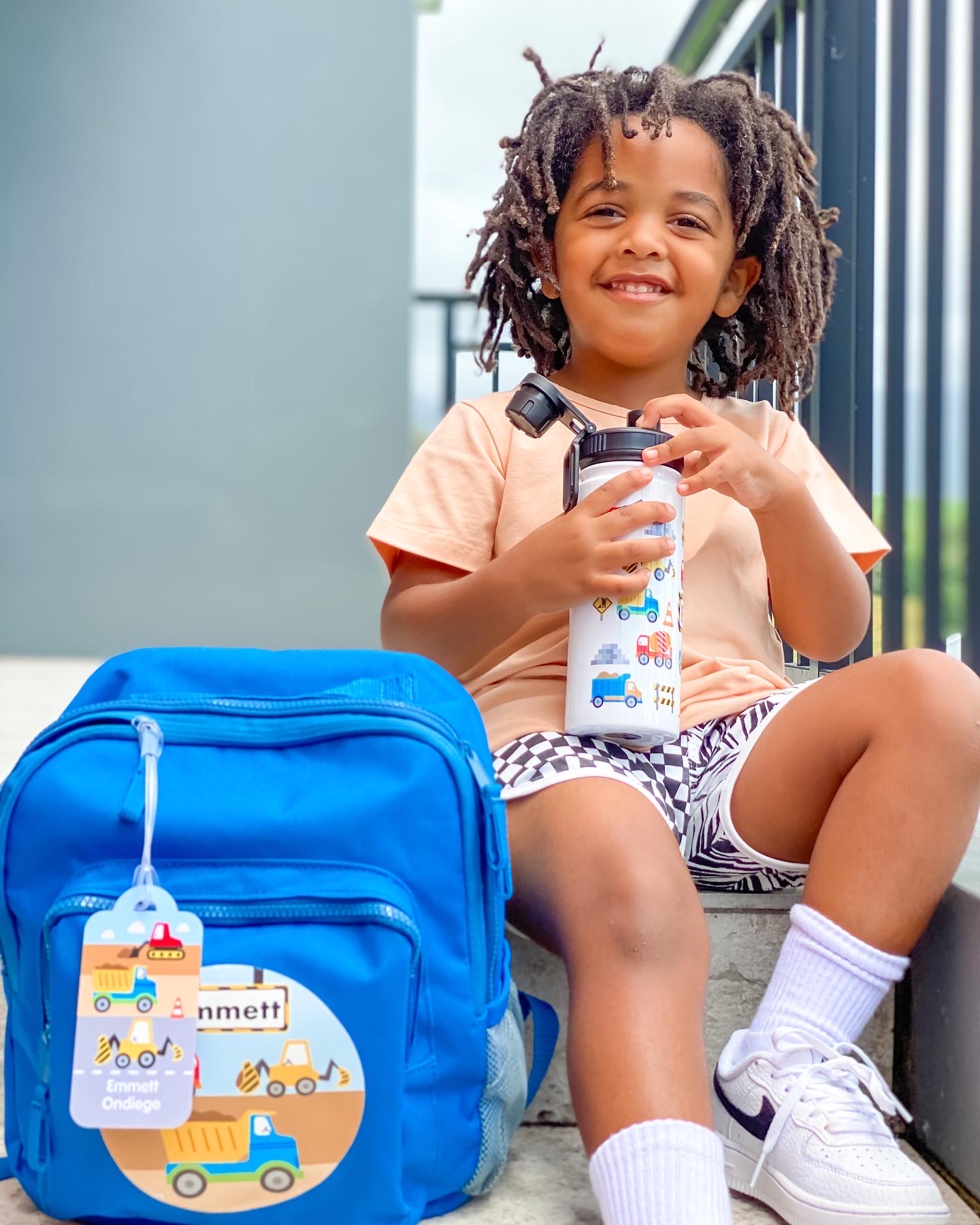 Image Credits: IG @emmettondiege
Now that you've seen our Flexi Bag Tag, you'll want to grab our Kids Backpacks and Kids Lunch Bags, too! That's fuss-free school supplies shopping with Bright Star Kids!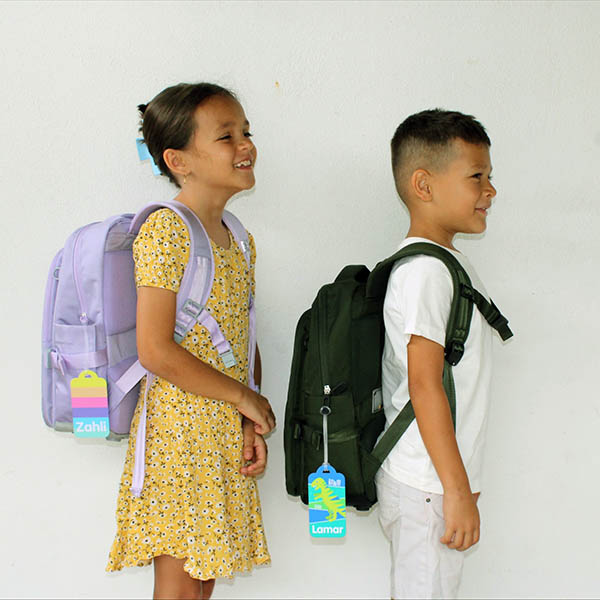 Image Credits (L): IG @and_then_there_were_four
Want A Personalized Kids Backpack?
Learn more about Bright Star Kids Backpacks and find out why kids and parents love them! Coordinate your Bag Tags with the same cute design for your backpacks and other school items, so you can stay ahead of the parking lot.
Looking for Personalized Kids' School Supplies?
Coordinate all of their school stuff with our super cute School Name Labels. No matter how big or small, we've got every kind of label you'll ever need. You can even match all their name labels with all their other School Supplies too! The best part? These are all made in the USA and shipped super fast! Moms and kids love them!