1. Get 9 different kinds of labels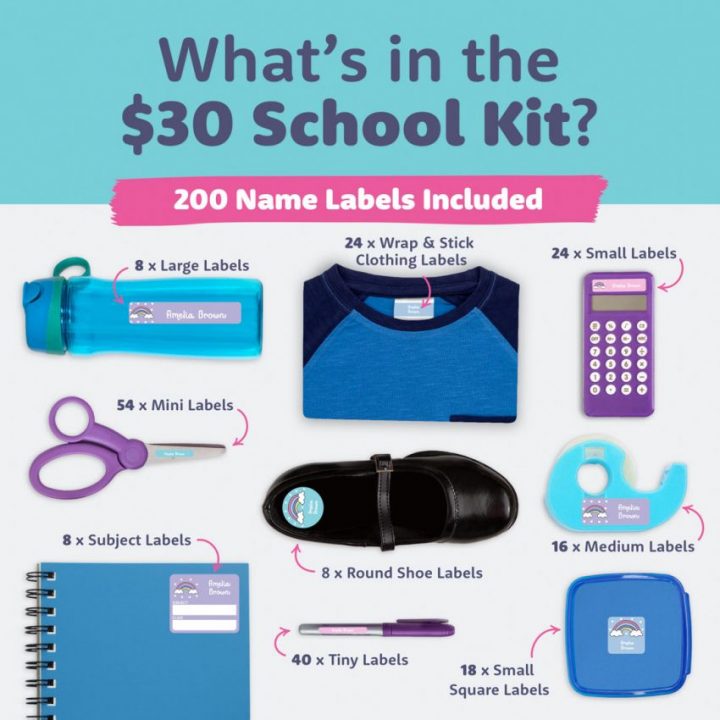 This school labels kit has 200 school name labels for all of your school supplies! This value kit includes a collection of clothing name labels, book labels, and the most durable name tag stickers for all their school essentials. 
2. 100% Waterproof Labels
Check out this handy video that will explain everything you need to know. You'll love how these waterproof labels will last in the dishwasher and in the washing machine & dryer!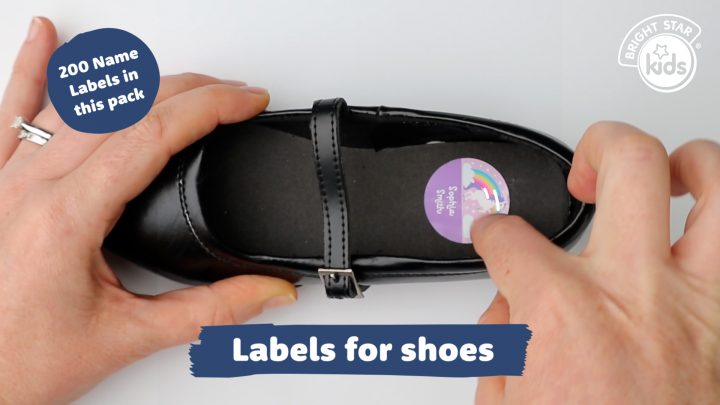 3. So Easy Even Kids Can Use Them
The labels in our School Kit are so easy to use, you can even get your kids to do them. That's one less task for you to fit into your busy day. Simply peel and apply.
4. Designs that Girls & Boys Love
Kids grow up so quickly these days, and their tastes change even faster! That's why kids love our huge range of designs from unicorns to dinosaurs and everything in between.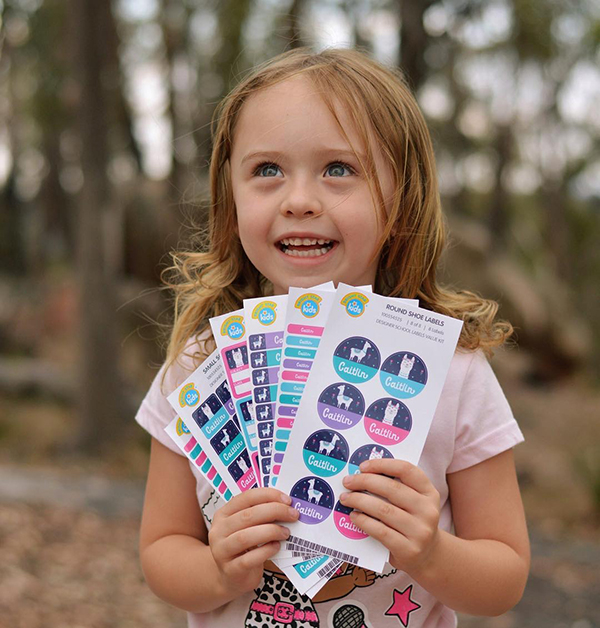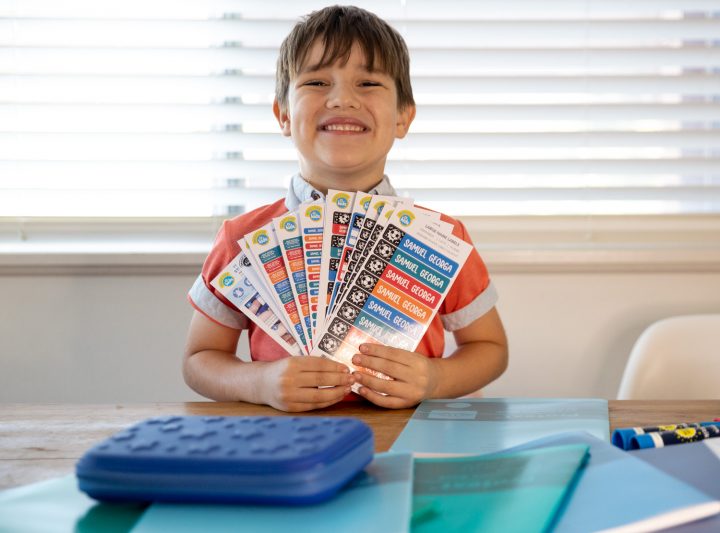 5. No-Iron Clothing Labels
Hate ironing? Yep, we do, too, and so do thousands of our mums. That's why we created these clever Wrap & Stick Clothing Labels. They're super quick and easy to use. Completely foolproof and 100% fuss-free.
6. Stop Lost Shoes
School shoes & sneakers are high on the list of lost items and can be sooooo expensive to replace! Make them easy to find with our easy to stick on Shoe Labels that come in this kit. There are even some clear labels to go over the top that give them extra protection to last for years.
7. Trusted by Parents
Don't just take our word for it, there are over 700 reviews with parents raving about how much they love our School Labels Kit.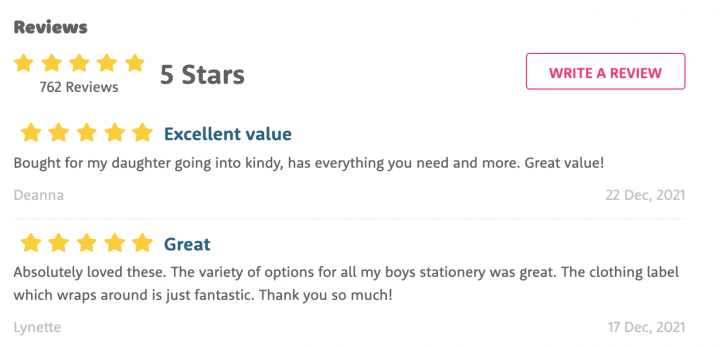 8. Add Extra Details
No matter what we do, kids still lose things. Having too much fun can make kids forgetful! But that's ok. Pop a telephone number onto your kids labels and it'll help people to get in touch with you. Luckily it's printed discreetly under the name so it's not too obvious. 

You can also add a class name or an allergy, so it's a handy little extra that's free to use. Check out the video below to show you how you can add yours.
9. Build Your Kids' Confidence
Having your kids' names clearly printed on all of their belongings will help little ones to be confident about what belongs to them. It's especially great for kids who are a little shy. Starting a new school can be pretty scary even for the most confident kid.

So what are you waiting for?! Personalize and coordinate all of their school stuff with our super cute school labels. 
Doing Back To School Shopping For School Essentials?
We've got these Back To School Checklist Printable and Back To School Essentials articles to help you plan and prep for your kids' back-to-school season. 
Want To Get Our School Labels Pack?
Whether big or small, we've got every kind of label you'll ever need. The best part? These are all made in Australia and shipped super fast! Mums and kids love them!