10 Easter Bunny Cake Ideas For Your Easter Party
Easter Bunny Cake is one of the best Easter desserts you can serve for your Easter celebration. Have your Easter table ready so you can show off that Easter cake. Here are 10 Easter Bunny Cake ideas you can make with your kids. They're so cute that your kids will be hopping next to that Easter bunny cake. So make sure you get to take photos of your creative and yummy masterpiece before it's gone!
1. Easter Bunny Cake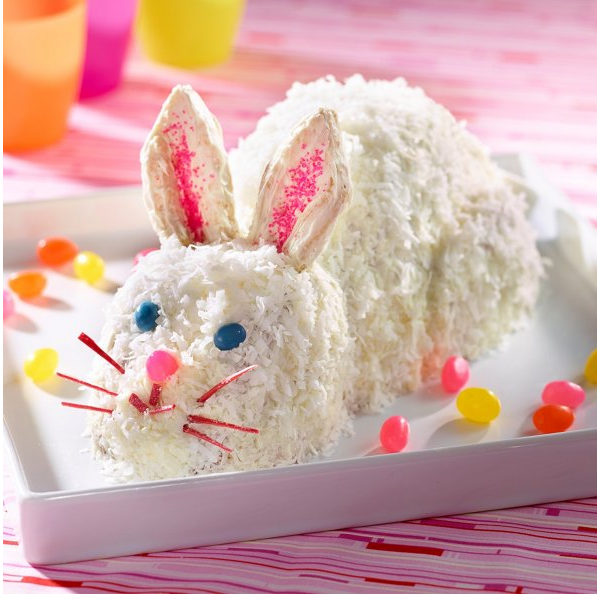 This is one of those Easter cake ideas that your kids will love to make with you. Put some fun in this Easter bake with those colorful jelly beans to brighten up your cake presentation. 
2. Bunny Butt Cake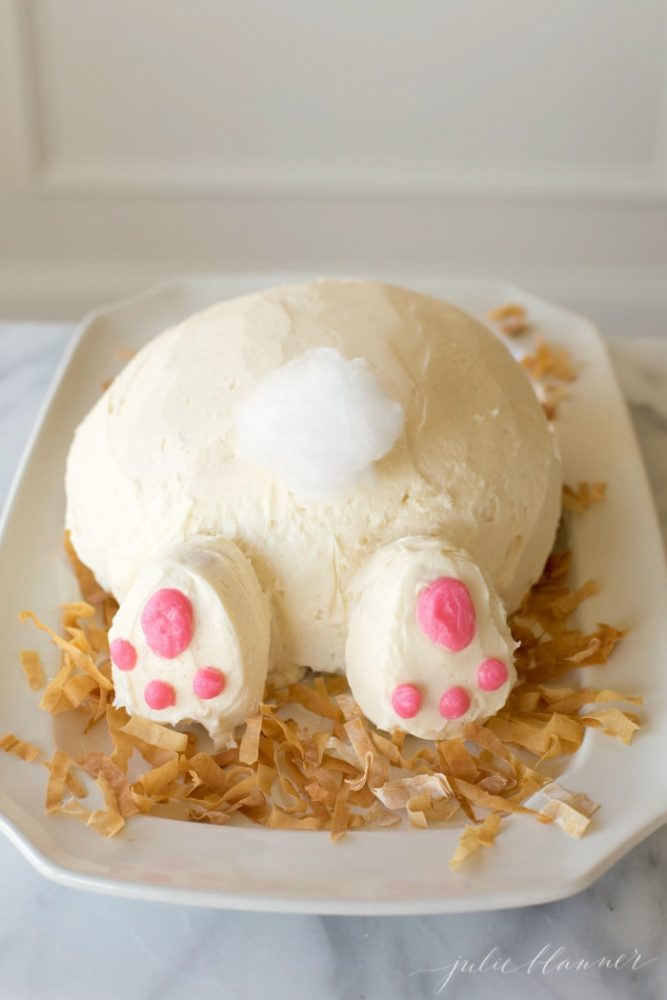 You don't have to do a whole bunny for a cake when you've got this super cute bunny butt cake. An Easter dessert that's so easy and quick to make that your kids will want to dig right in! 
3. Bunny Egg Hunt Cake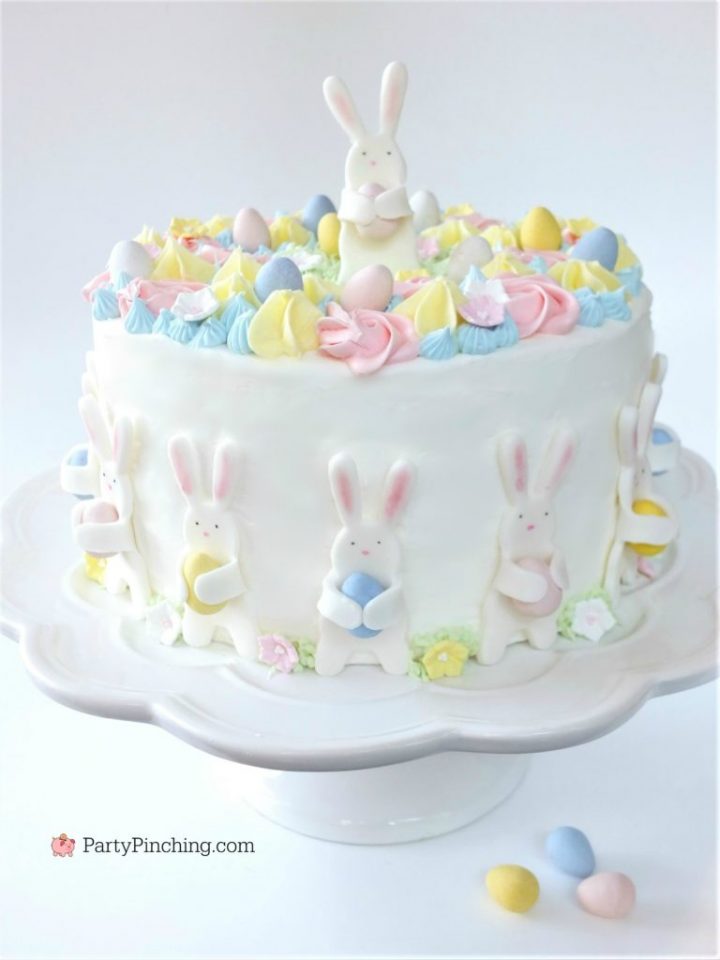 This cake has the prettiest Easter Cake decorations made out of pastel candy eggs, white fondant, and buttercream frosting. Simple yet lovely. The dainty pastel flowers and white fondant bunnies make the cake look extra yummy!
4. Easter Bunny Cupcakes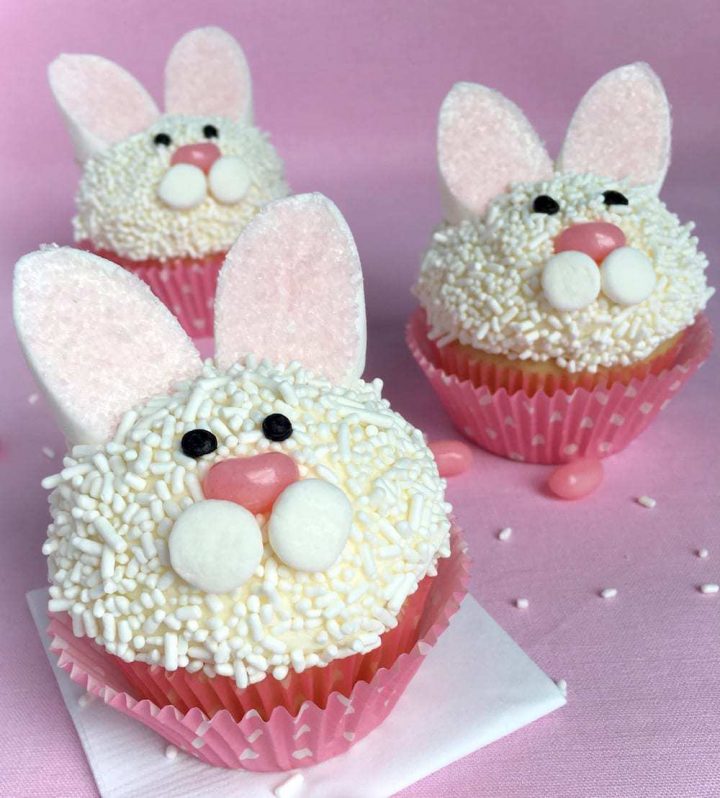 Bunny cupcakes are easy Easter desserts that kids always love. Have these little cakes for those tiny little hands to hold, eat and enjoy!
5. Coconut Bunny Cake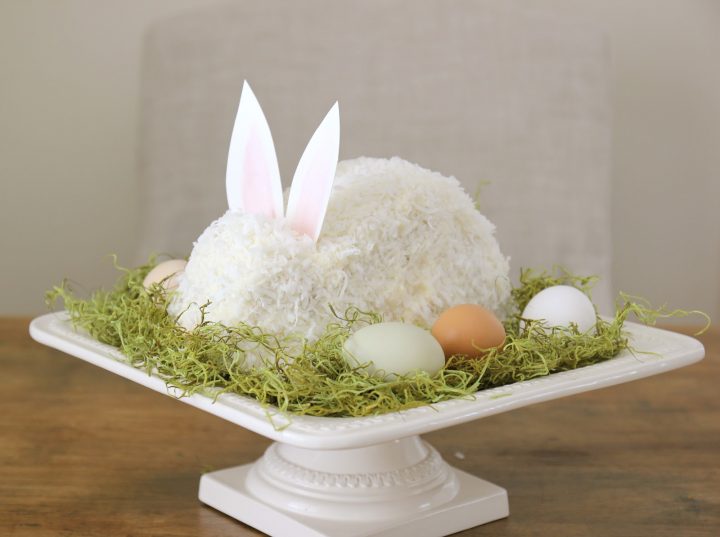 An Easter coconut cake is one of the classic Easter cake recipes that's easy to do. Make it a little bit cuter by shaping it into a bunny. Lay it on some moss then add some eggs around it. Perfect for a rustic and organic-themed Easter party!
6. Bunny Cake Pops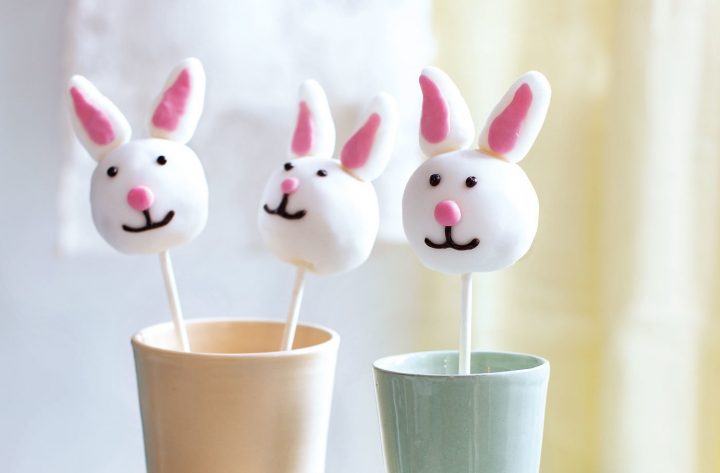 Easter cake pops are super yummy and simple to make. Kids love them and they make great Easter dessert gifts for everyone at your Easter party. Display them on your Easter table so it's easy for everyone to grab one (or two) to take home. 
7. Easter Bunny Sponge Cake Hack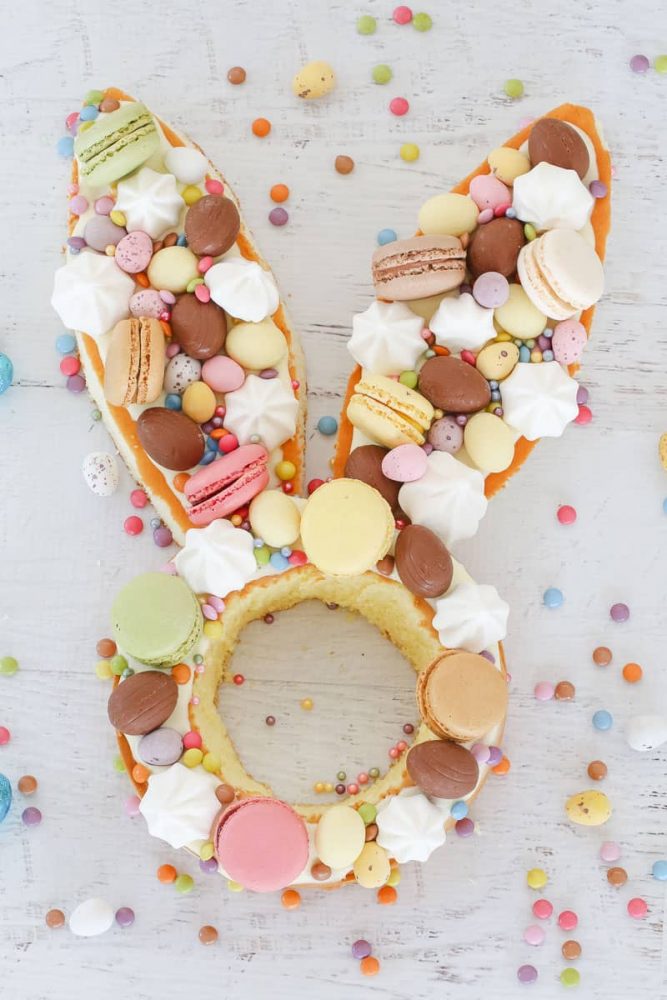 Want a showstopper for your Easter party without too much effort? This cake hack is a sure winner. No baking needed! Who would have thought that it's all store-bought stuff put together into this super cute and yummy Easter cake recipe? 
8. Bunny Mini Cakes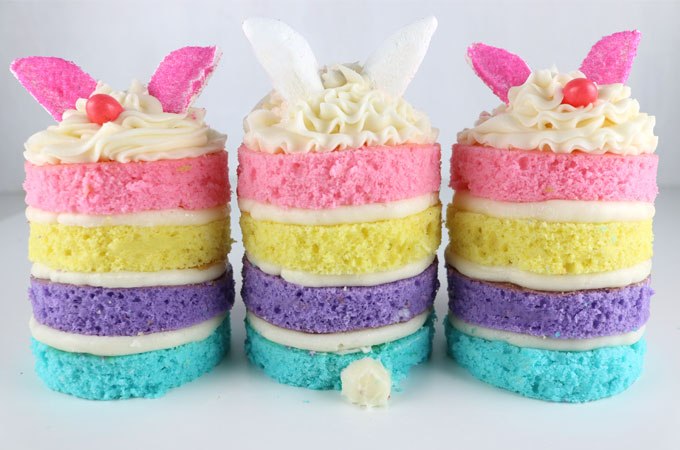 Make easy Easter cakes with these perfect-sized mini cakes for your little ones. Super cute and colorful bunny cakes that instantly brighten your Easter table. Your kids are going to have fun eating them for sure!
9. Easter Bunny Dirt Cake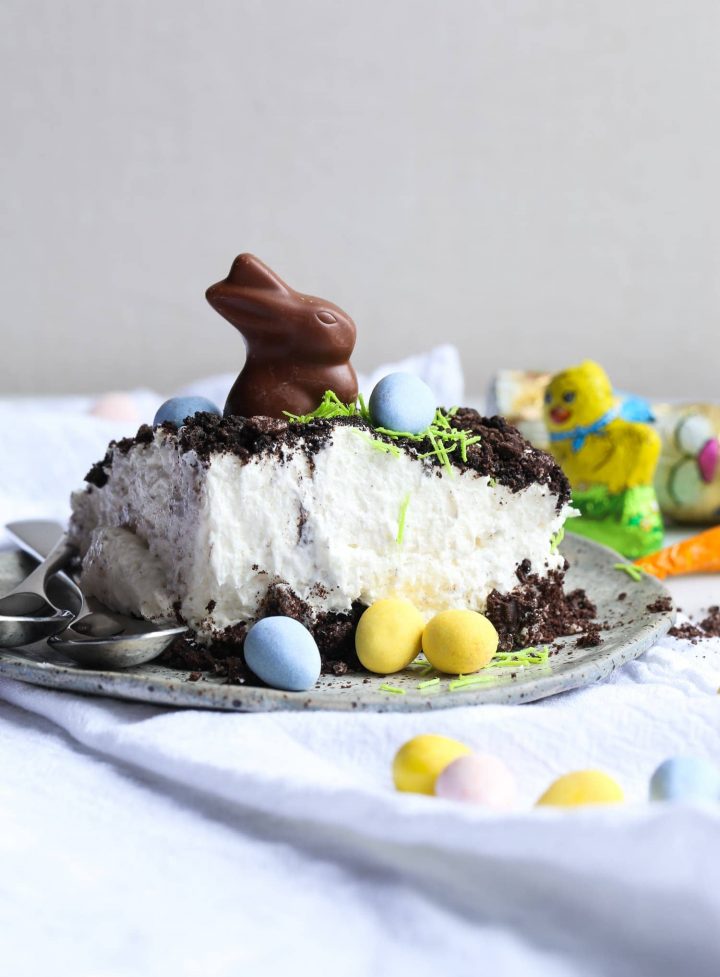 Easter dirt cake is your answer to making easy Easter desserts for kids. It's a classic dessert with an Easter twist! Just put a little bunny rabbit, grass, and some eggs. And it's good to go!  This is the kind of pretty mess you would love to have with your kids.
10. Easter Bunny Sheet Cake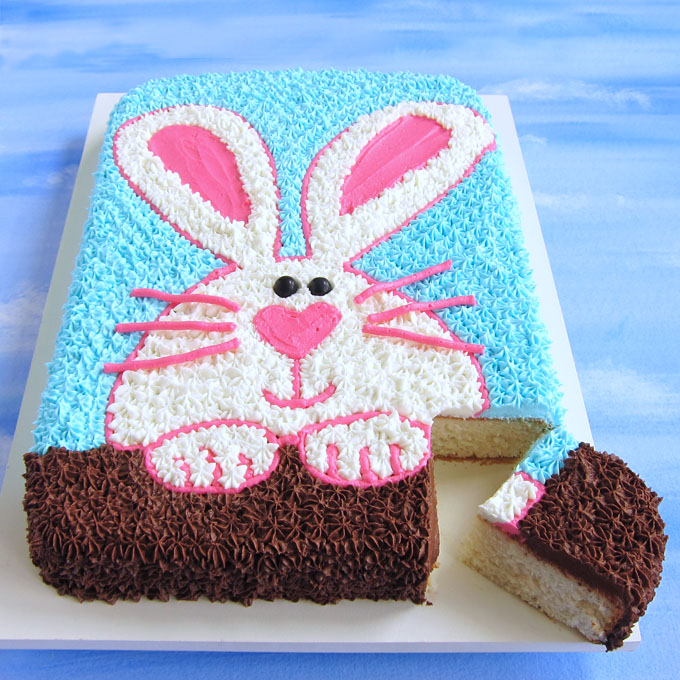 If you've done all the other Easter cake designs and ideas and just want something simple and easy, then this bunny sheet cake is perfect! Still brings that Easter spirit with this super cute Easter bunny design on a cake. 
Love These Easter Bunny Cakes?
We hope that you got some sweet inspirations from our Easter Bunny Cake ideas. For more easy and yummy Easter dessert ideas, hop on to our blog. 
Want To Personalize Your Easter Dessert Gifts?
Giving away desserts as gifts are yummy and practical! Put extra love with their names and special messages on them. We've got Easter Gift Stickers you can stick on to paper bags, small glass jars, and more. Making Easter Baskets with your little ones? We've got some Easter Basket Stickers to help you decorate those DIY Easter baskets. The best part? They're all made in the USA and shipped super fast. You're going to love them!