10 Easy Cooking Recipes For Kids
Have your kids learn their way around the kitchen with some easy kids cooking recipes. This will teach them how to be independent while enjoying their summer or school holiday bonding activity with you. Soon enough they can make their own breakfast and other meals. That means you can sneak in a little bit more time for sleeping or a longer time to shower. We found 10 Easy Cooking Recipes for Kids with a few fun and healthy no-cook recipes that you can make with your kids. Don't forget to teach them how to clean up after too. Have fun!
1. Smooth Morning

Here's one of the easy breakfast recipes that a kid can make – a healthy smoothie bowl. Quick mom hack: Prep all individual ingredients into containers with labels. So they can just pop them in the blender and pour them into a bowl. Sprinkle with coconut flakes and nuts and it's done! 
2. Early Bird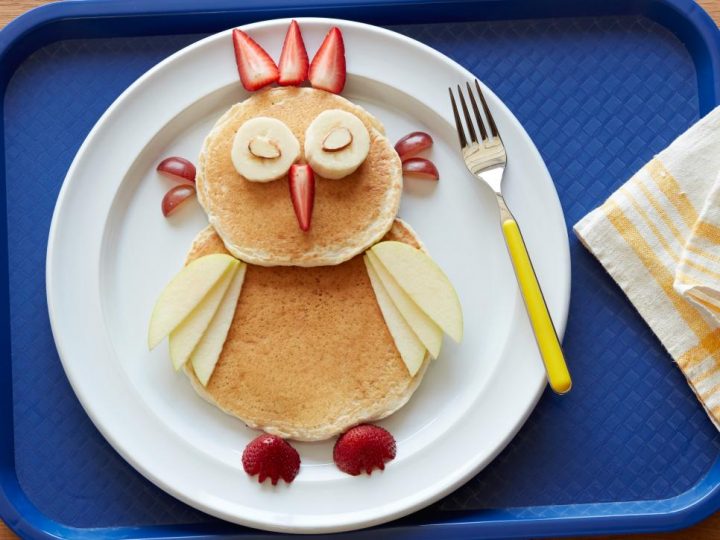 One of those super easy breakfast recipes kids can make is a classic pancake recipe but with a fun twist. Have a make your own pancake activity for breakfast so they can enjoy how to make pancakes and get creative at the same time. 
3.  Make A Melt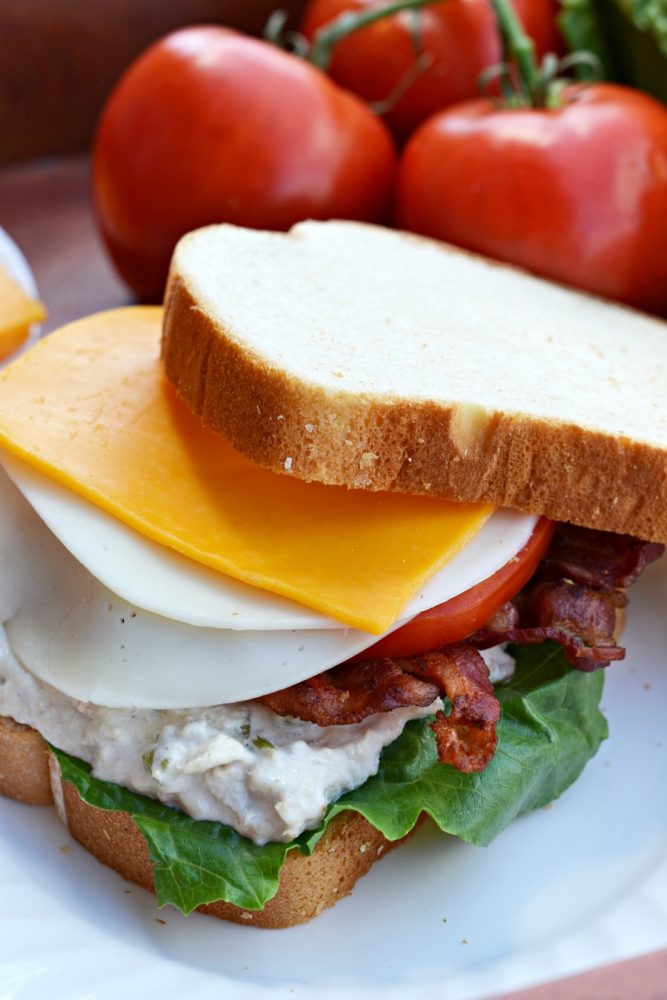 When kids can cook, Moms get to enjoy their meals too! A tuna melt sandwich is one of those easy kids recipes they can make and it can be quite filling too! Cut up the sandwiches into bite-sizes for a yummy snack that's good to share!
4. The Good Jar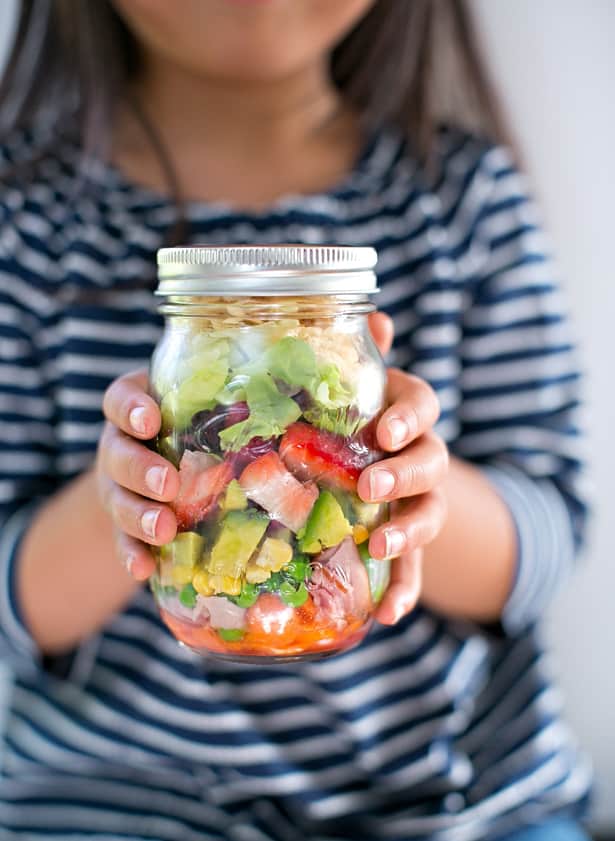 Salad in a jar is one of those easy and healthy recipes that kids can make. Instead of chopping ingredients, you can teach them how to use scissors to make prepping easier. Then have them layer each of the ingredients in the jar.  It's like cooking and crafting in one activity. The best part? You can eat it when it's done!
5. Healthy Poppers
Got kids who love nuggets? Then teaching kids to cook their own healthy chicken nuggets will be fun and easy! Great way to sneak in healthier food into their meals too. They'll love it because they cooked it!
6. Eats A Rainbow!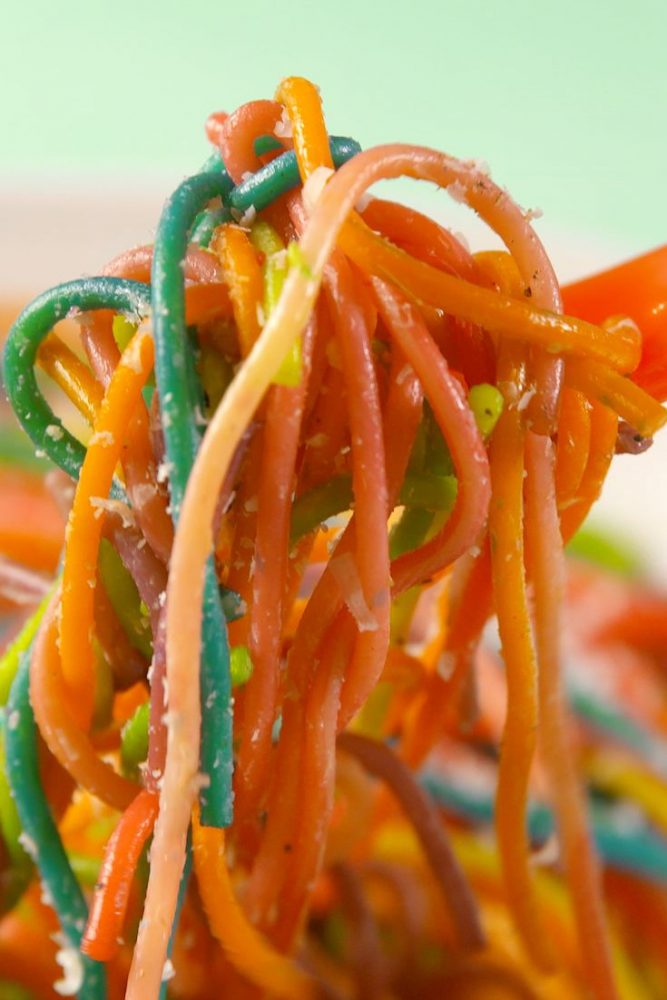 One of those easy pasta recipes kids can make is this rainbow spaghetti. It teaches kids how to cook, have fun and eat colorfully. Happy tummies, happy Mommies!
8. Sip On Magic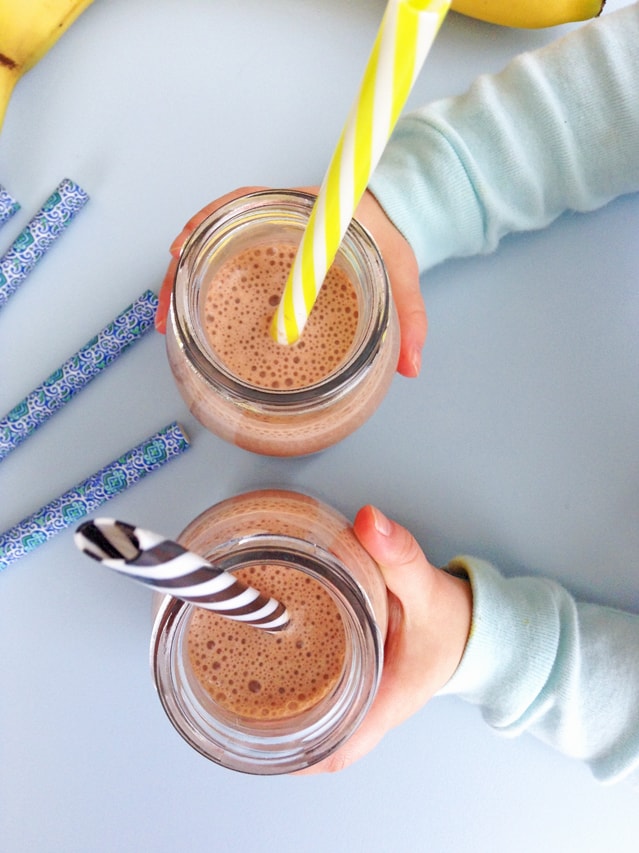 Kids absolutely love chocolate milk! Want to teach them how to make and appreciate a healthy and yummy one? This is one of those easy recipes a kid can make. It's milk magic goodness in a glass. 
9. Loco Over Coco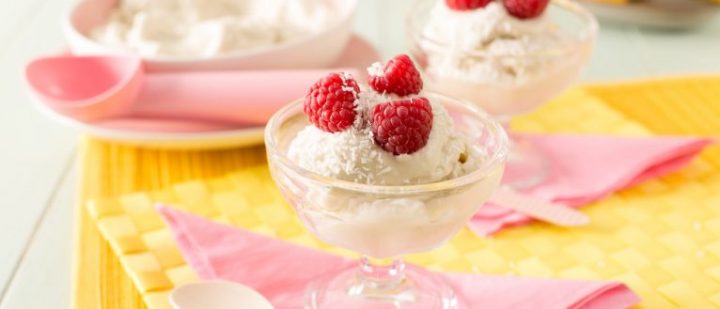 If you want fun cooking recipes for kids, make this super healthy homemade ice cream. They'll love this dessert or snack and they'll learn how to make and eat healthier choices too! Isn't that awesome?
10. Jello Pops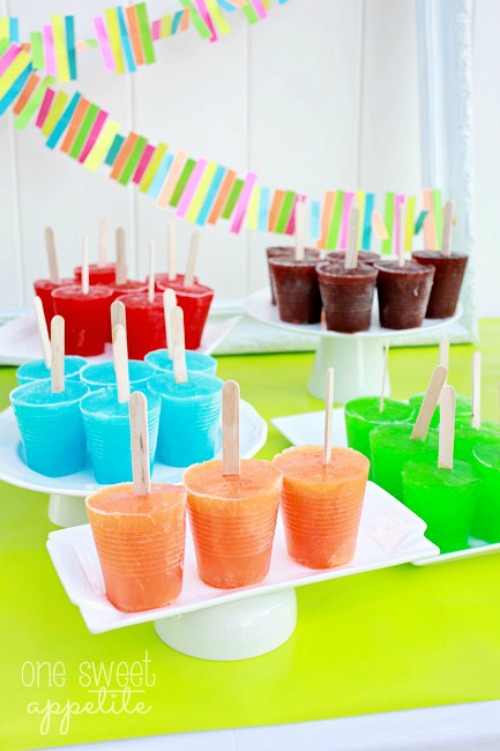 Beat the heat with one of these summer recipes kids can make. These jello popsicles are perfect to cool them down on a hot summer day.
Looking For More Kids Activities?
Check out our blog about Garden Activities For Kids and have fun teaching them about growing a garden. They'll enjoy the outdoors while learning and appreciating nature too. 
Want To Make Cooking For Kids More Fun?
We've got kids placemats to make cooking more fun and enjoyable. Keeps the table clean too! You can personalize them with our range of super cute designs! You can even get our kids drink coasters to mix and match with those placemats. The best part? These are all made in the USA and shipped super fast! You're going to love them!