Gotta Love These Fun Smores Recipes
Create your kids' Smores Bar Station for an indoor camping activity or weekend backyard party. These super yummy and fun Smores recipes will definitely be the ultimate summer hit for the kids. Add these sweet treats with some camping games and activities for an absolutely memorable summer!
1. Cotton Candy Smores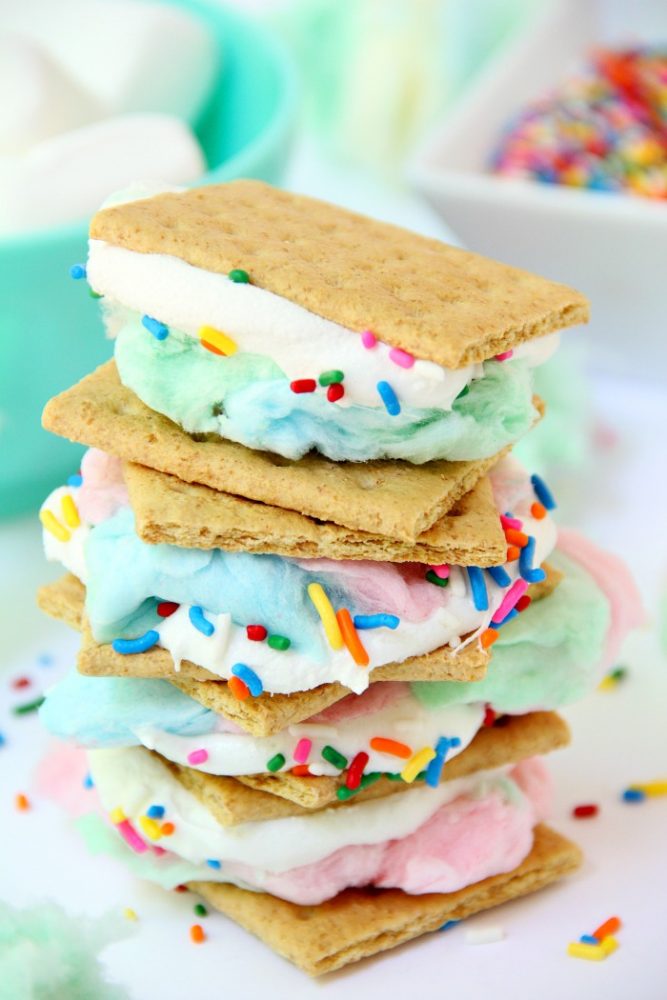 Another way to make Smores in the microwave is to have cotton candy in it! A yummy rainbow dessert that's super fun to eat!
2. Smores Pies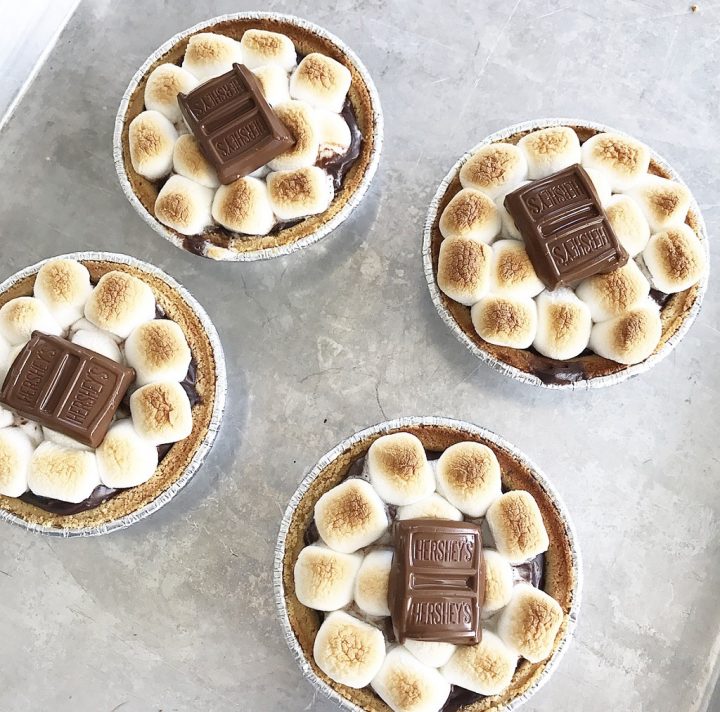 This Smores pie recipe is a quick 5-minute dessert that you and the kids can make. No more sticky fingers! Only spoonfuls of fluffy pie goodness!
3. DIY Mini Firepit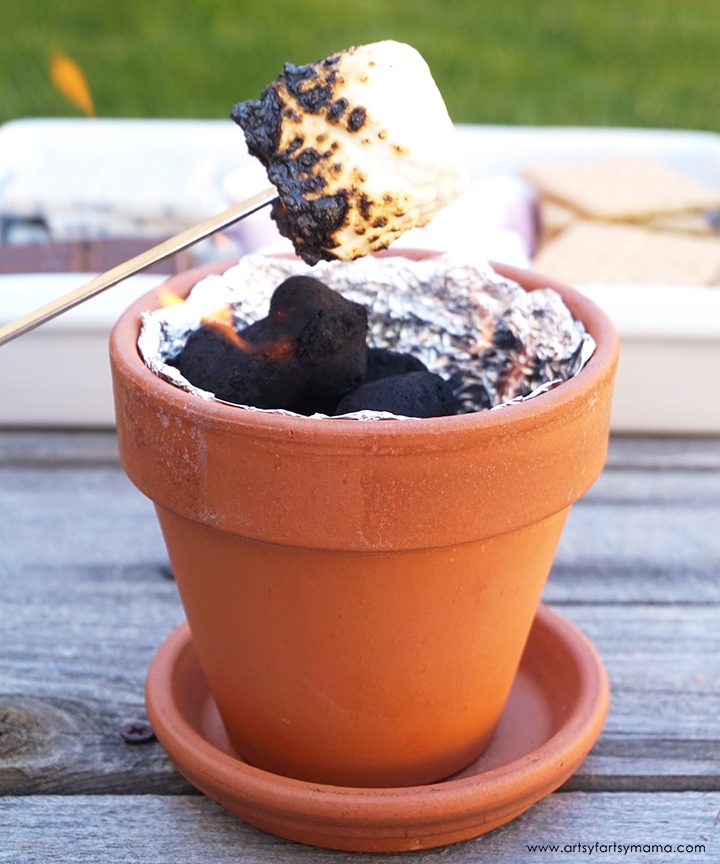 Set up a DIY Firepit for your campfire Smores. Recreate a real camping experience with this super easy mini campfire so your kids can still enjoy roasting their marshmallows for their Smores!
4. Smores Popsicles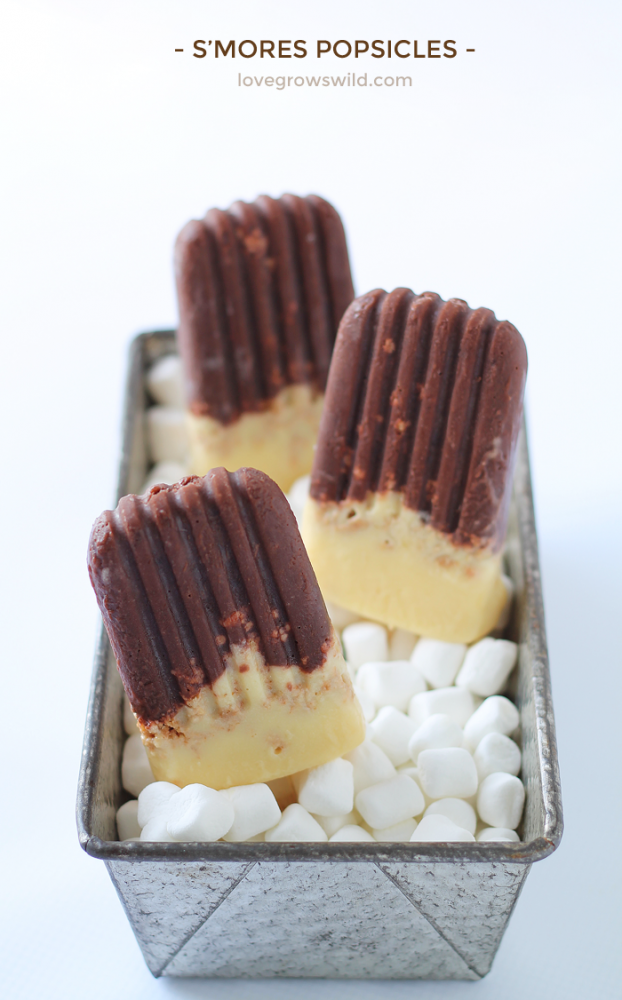 A great summer dessert idea to have for your kids' party is this frozen Smores recipe in a form of a popsicle! They are absolutely crazy delicious!
5. Smores on A Stick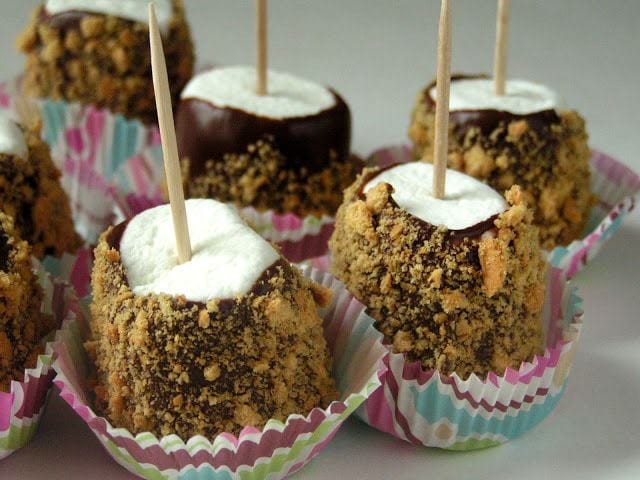 This is one of the easiest Smores recipes — Smores sticks are perfect for indoor camping! No roasting required! Just dip and eat!
6. Smores Sundae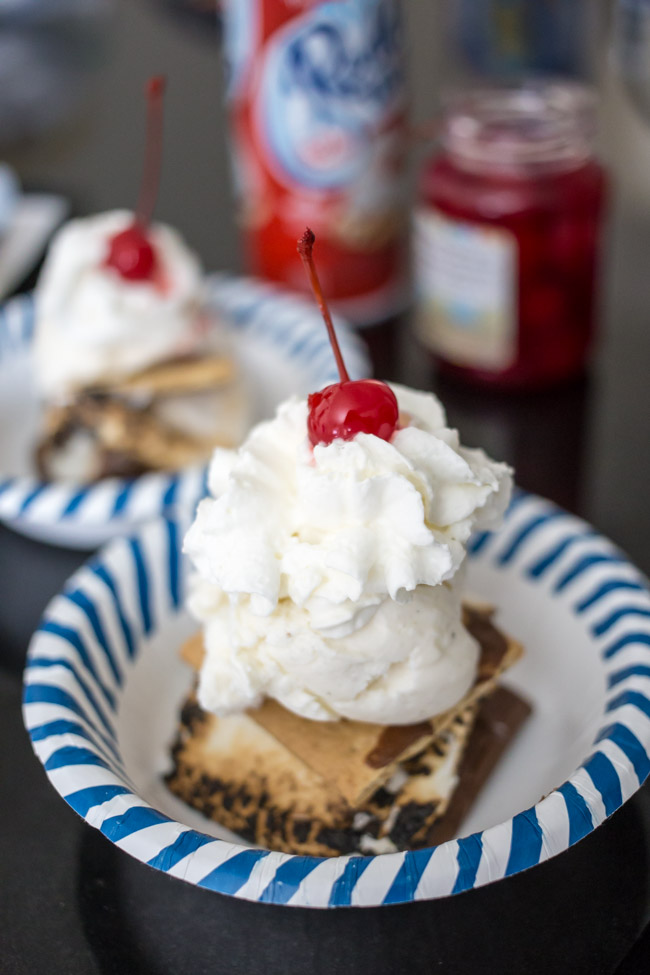 Have an easy Smores dessert for the kids and make it extra yummy by adding vanilla ice cream! Definitely, a Smores recipe that you can make any time!

7. Campfire Cone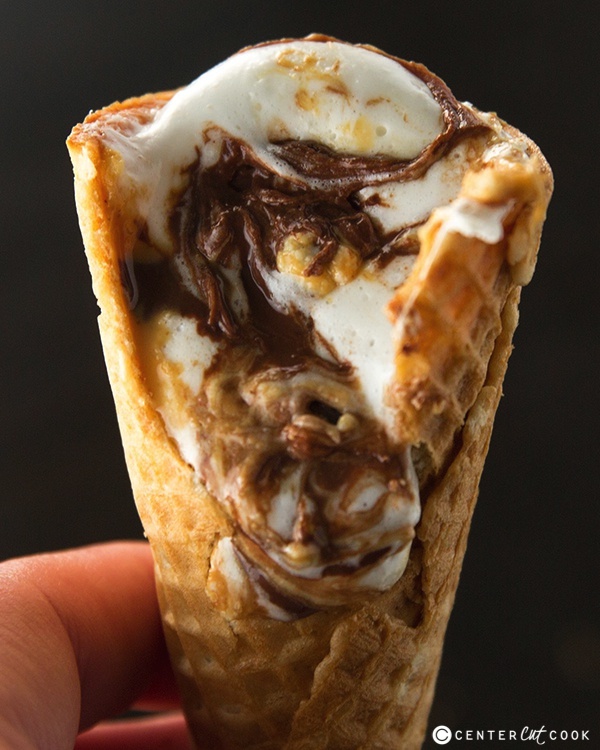 Bake or grill Smore cones for your kids. You can make them at home even without a campfire. A yummy Smores recipe that your kids will enjoy!
8. DIY Smores Bar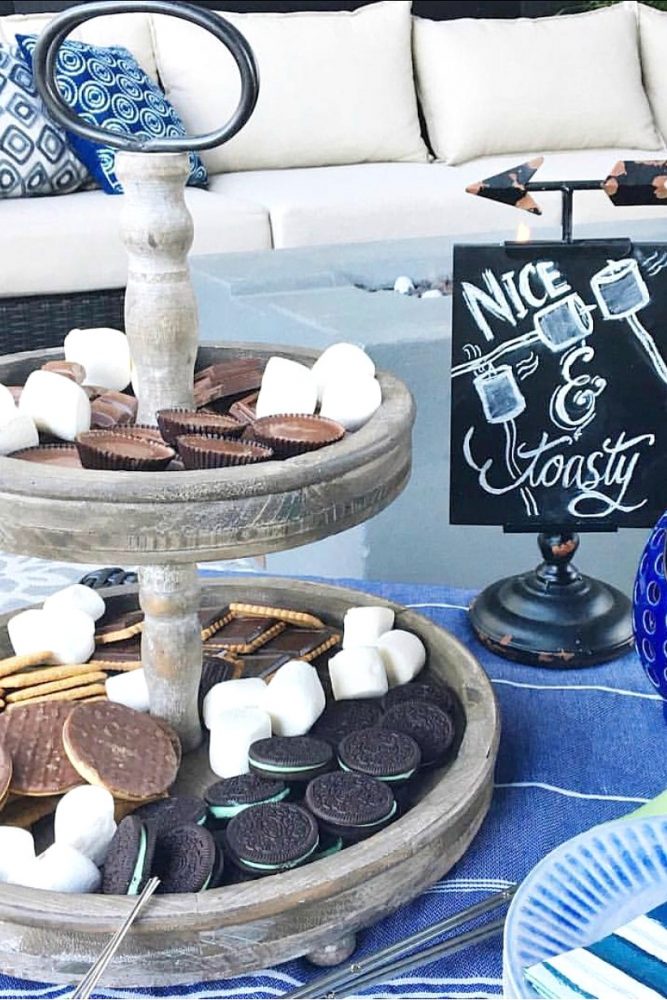 Create a DIY Smores Bar for your next outdoor summer party. Just prep different kinds of cookies and biscuit, marshmallows, and chocolate. Don't forget your sticks so you can toast and make your own Smores!
9. Bucket of Smores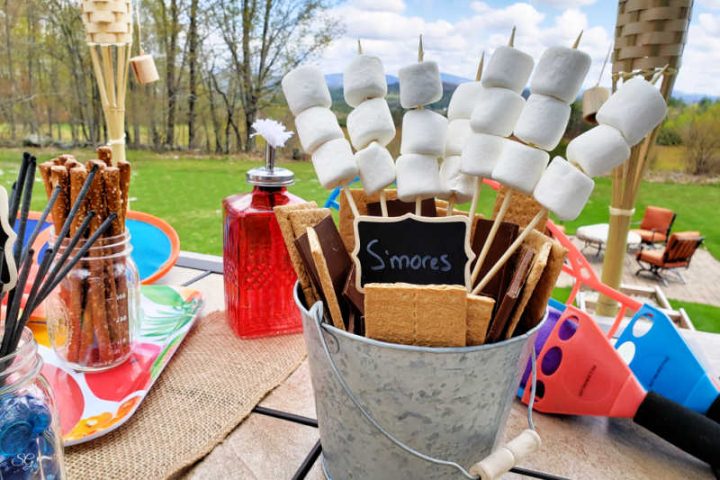 Have a Smores kit ready for your kids' camping activity. It's not camping without Smores! The Smores, the merrier!
10. Smores Basket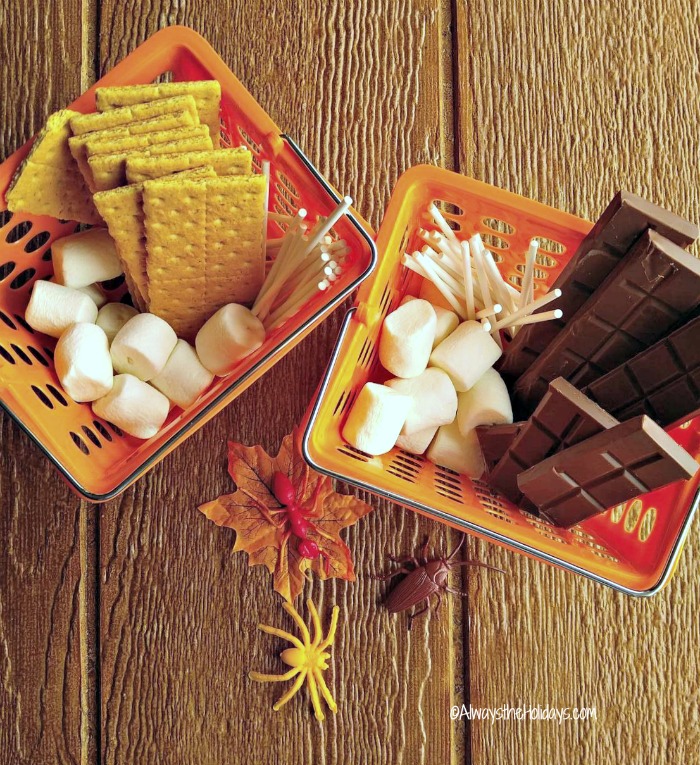 Want your kids to enjoy camping Smores even without the campfire? It's possible! Dip and pop them in the oven. It's the same melt in your mouth goodness without the hazard when making them!
11. Outdoor Mini Smores Station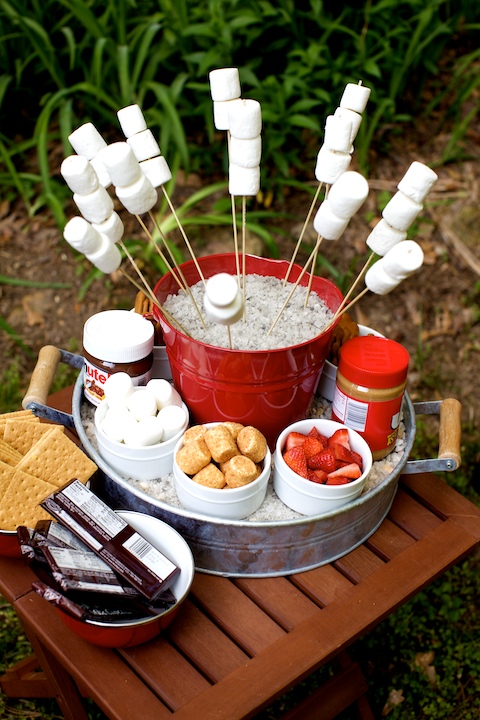 Set up a self-serve how to make Smores station with some fruits, dips, chocolates, biscuits, and cookies. It's the perfect party highlight and activity for any camping or backyard party!
Searching For More Fun Snacks and Dessert Ideas?
Try these Picnic Food Ideas for Kids and Healthy Kid-Friendly Recipes for your kids this summer! Add some fun activities at home to make their summer packed with fun and educational things to do!
Got Smores Recipes Of Your Own?
Share your Smores Recipes with us! Tag us on Facebook and Instagram — we might just feature your recipe on our blog!
Creating Your Own DIY Smores Bar?
Get organized with all your party essentials! Our chalkboard stickers are best for those jars to put your smores fixings! Use them for your DIY Smores Menu too. Give away your extra smores in gift bags or mini boxes for guests to take home. Add a personalized touch with our gift labels! The best part? These are all made for you in the USA and shipped super fast! You're going to love them!