10 Cute and Yummy Easter Cookie Recipes To Enjoy 
Easter Cookies are yummy snacks that everyone loves. Kids and adults alike will surely enjoy these Easter Cookie recipes we've compiled for you. They're super easy to make as Easter gifts and treats for everyone this Easter. 
1. Sugar Cookies Bunnies and Lambs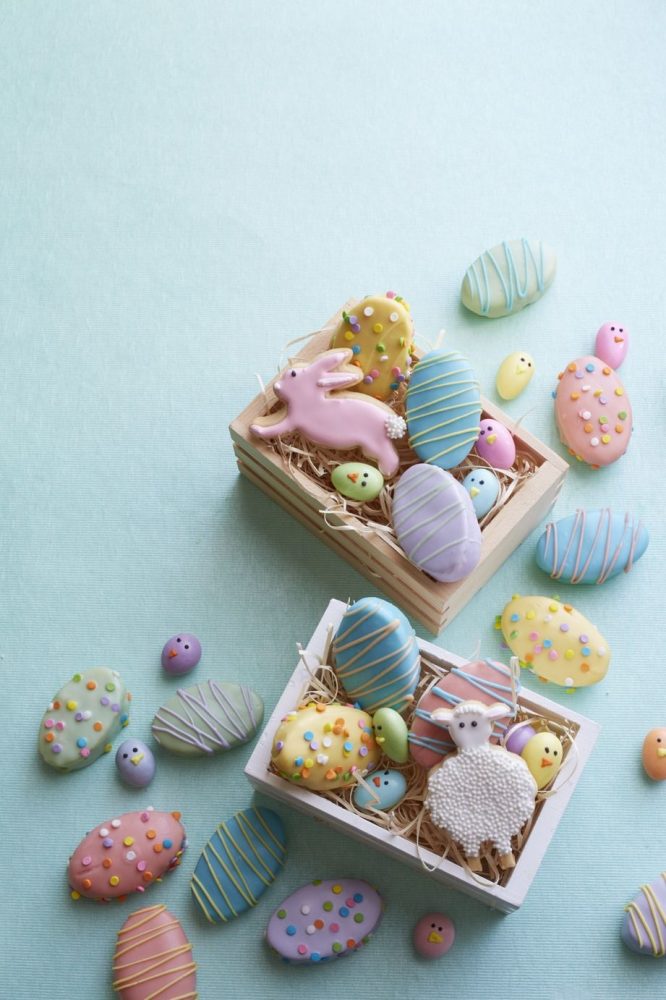 Anything with sugar is always a sweet treat. These Easter sugar cookies shaped like cute little bunnies and lambs make egg-cellent goodies for your Easter party. Have your little ones decorate the cookies. Then pack them in small boxes or clear bags to show off your artsy baking skills. 
2. Candy Cottontail Cookies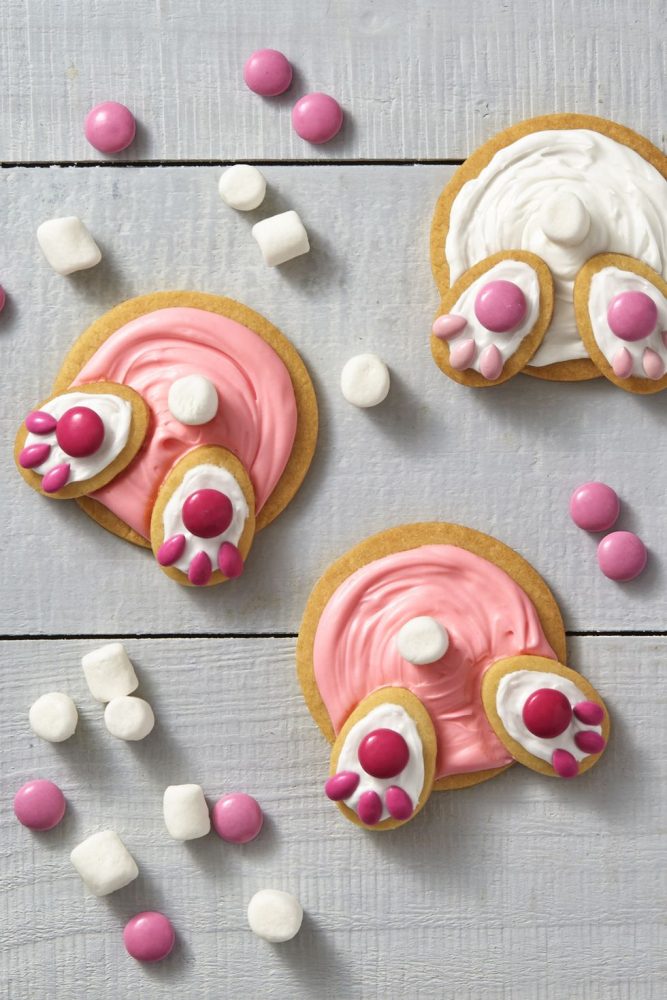 How cute are these bunny tail cookies? Make a big batch of these super yummy Easter cookies for everyone to enjoy. They'll be hopping for more so make sure you got extra!
3. Lemon Easter Cookies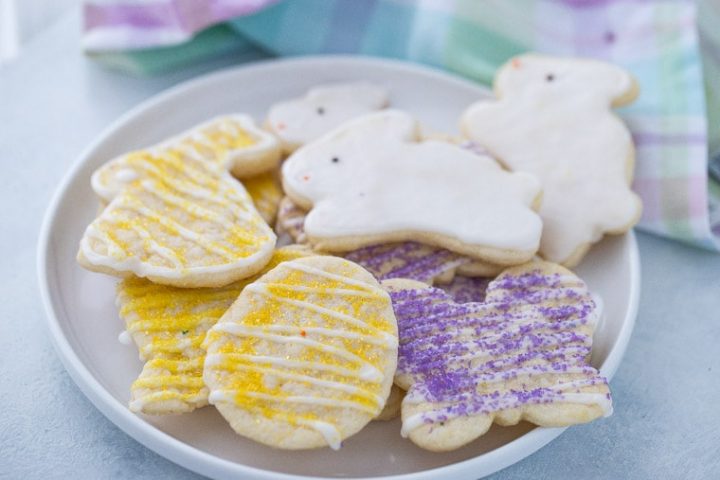 Here's a sweet cookie recipe that has a refreshingly yummy flavor that combines lemon and coconut. Make it look fun to eat by shaping your lemon cookies into Easter eggs, Easter bunnies, and even butterflies. 
4. Oreo Sheep Cookies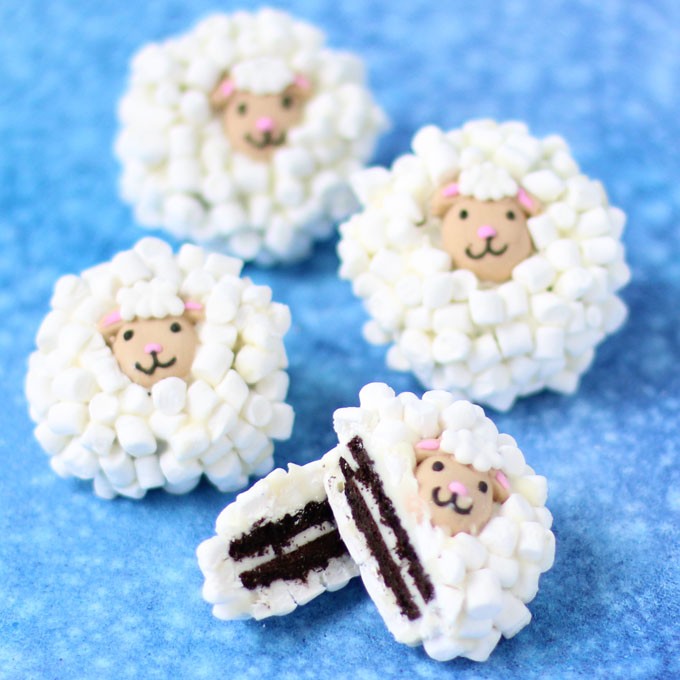 Want to make easy cookies with loads of heavenly goodness? Take your Oreo cookie and coat them in white chocolate and top with lots of tiny marshmallows. This is a no-bake cookie recipe that you and the kids will love to make any time of the year!
5. Easter Egg Cookie Baskets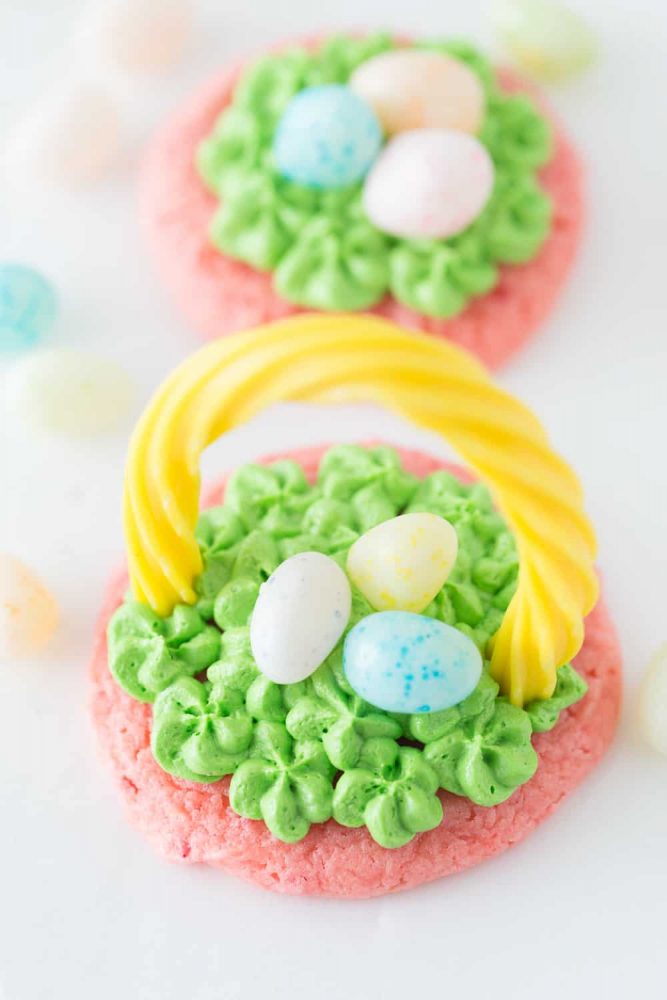 Don't you just love pretty cookies that are so easy to make? This is a sweet Easter treat you can have for Easter Egg Hunt or any party. Your kids are going to love it!
6. Italian Love Knot Cookies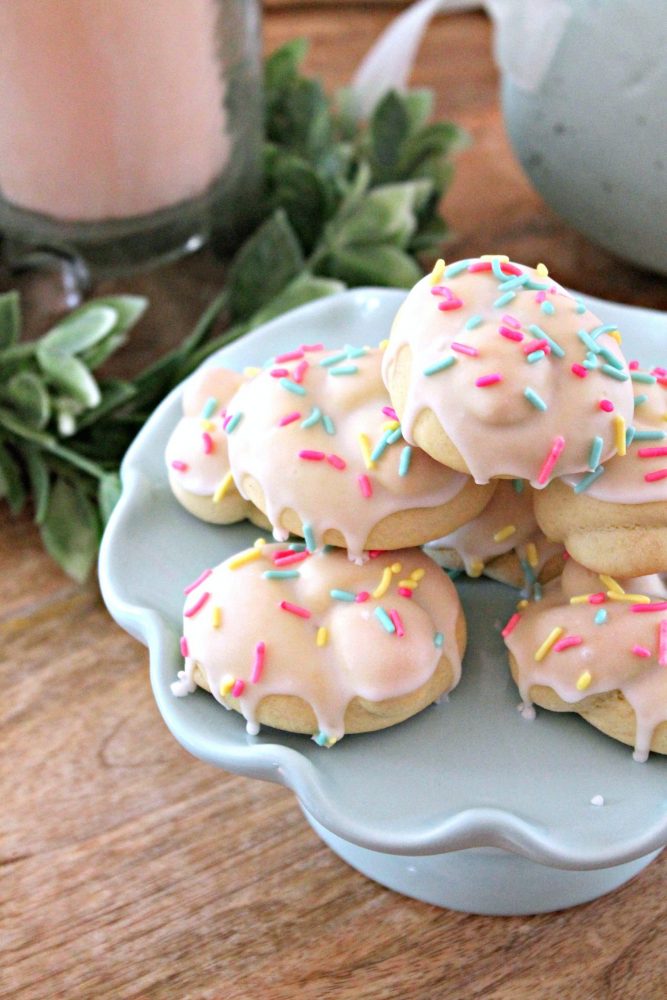 Who loves a good soft batch of yummy cookies? Your kids will enjoy this soft cookie dough recipe that's sure to make them want some more. Make them super pretty with a sweet glaze and fun, colorful sprinkles on top. 
7. Bunny Tail Cookies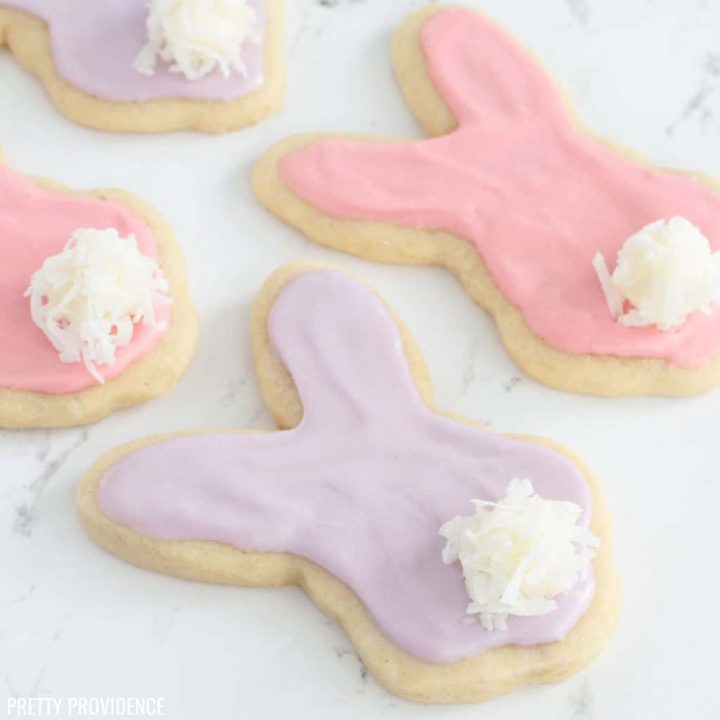 Have the perfect bunny cookies for Easter with this soft sugar cookie recipe. Dress them in cream cheese frosting then top with marshmallow and coconut to make that cute bunny tail. Super simple yet extra yummy!
8. Easter Ice Cream Cookie Sandwich
Cookies and ice cream? Yes, please! This is a yummy dessert and snack in one that kids and even adults will absolutely go crazy for. Definitely, one Easter dessert that you should make for your Easter party. 
9. Flower Crown Easter Bunny Cookies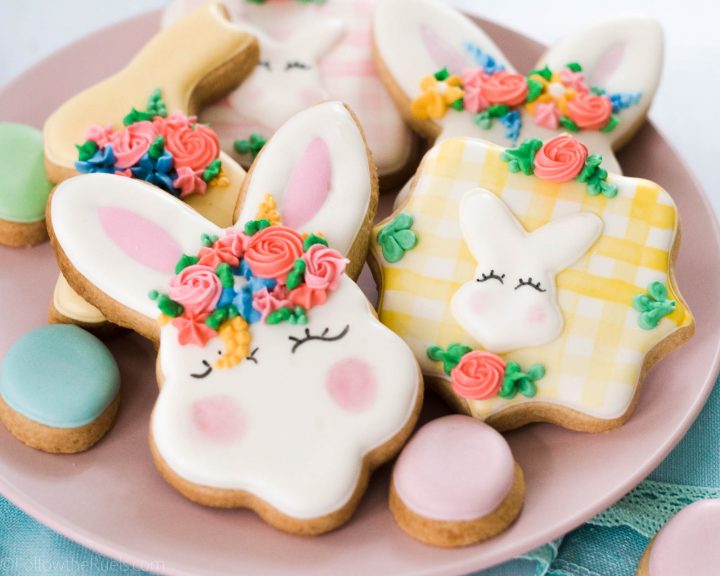 Making Easter bunny cookies extra special with these cute flower crown designs on your Easter sugar cookies. These Easter-themed cookie decorations make them super pretty. You'll want to make sure you get a perfect shot for your Instagram!
10. Egg Sprinkle Cookies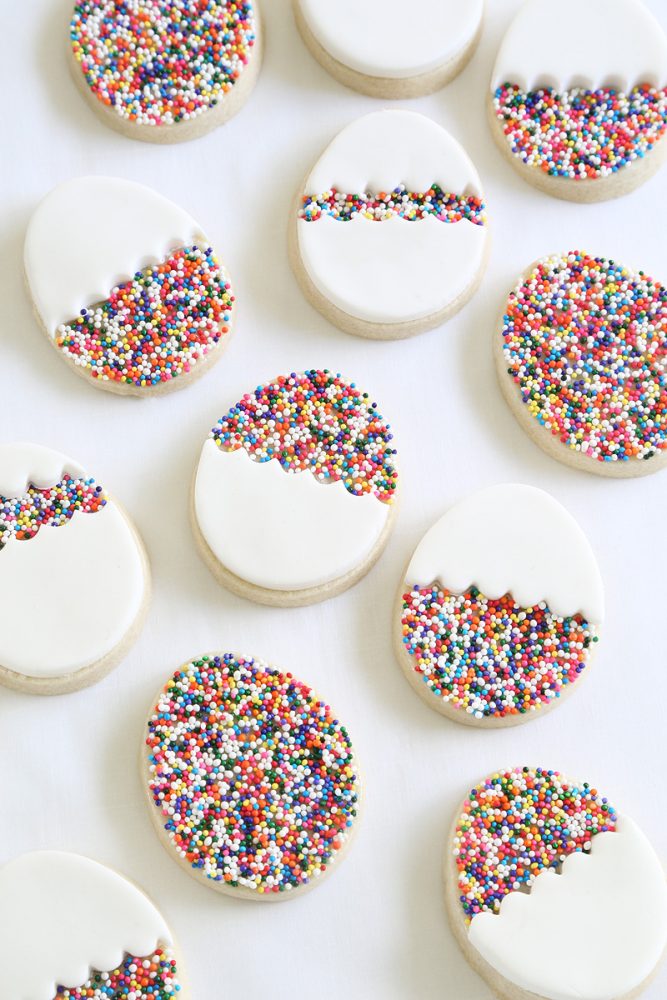 These Easter egg cookies look so lovely yet they're easy to make. Decorate your sugar cookies with these colorful sprinkles to bring out that fun Easter vibe. 
Love These Easter Cookie Recipes?
If those Easter Cookie Recipes have got you excited to make Easter-themed food and snacks, we've got  Easter dessert ideas you will love here in this blog. And if you want to have those Easter cookies in Easter baskets, we've also got DIY Easter Basket ideas you can check out for inspo.
Want To Personalize Your Easter Gifts and Treats?
It's always nice to give gifts that are personalized with their names and a short sweet message. We've got Easter Gift Stickers to stick on those wrapped up yummy treats. And if you want to decorate and personalize your kids' DIY Easter Baskets, we've got you covered with our Easter Basket Stickers! You're going to love them! The best part? It's made in the USA and shipped super fast too!