Sausage Recipes: 10 Fuss-Free Sausage Recipes For Home Cooks
Looking for sausage recipes to try this weekend? Whether it's for a simple supper with the kids or a fancy dinner date at home with the better half, here are 10 fuss-free sausage recipes to get you started. Give any of these ones a spin and let us know how it turned out.
1. Curried Sausages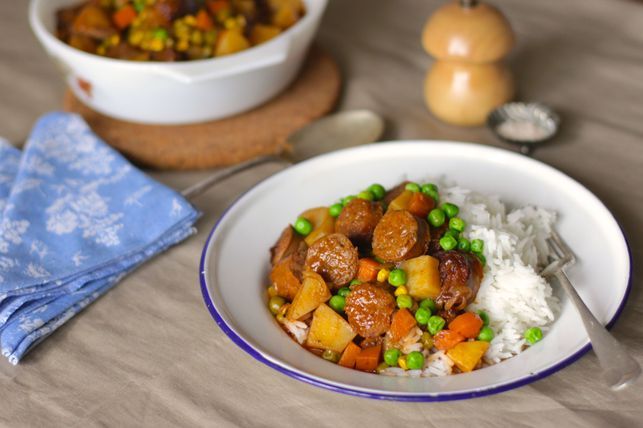 Image Credits: https://www.kidspot.com.au/
This Curried Sausages Recipe will seriously bring back fond childhood memories of fun family meals you had growing up. Coated with a rich curry sauce that calls for vegetables you can easily sneak into hungry little mouths, this dish will surely be your new Sunday lunch favorite.
2. Sausage Rolls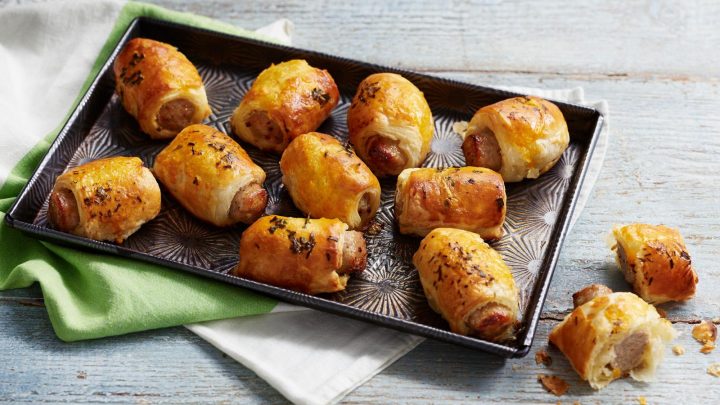 Image Credits: https://www.bbc.co.uk/
Who wouldn't want savory sausages stuffed in pillowy puff pastries? I don't know about you, but I would never be able to resist these sinful Sausage Rolls. This recipe is so easy to follow, you can practically make them everyday.
3. Devilled Sausages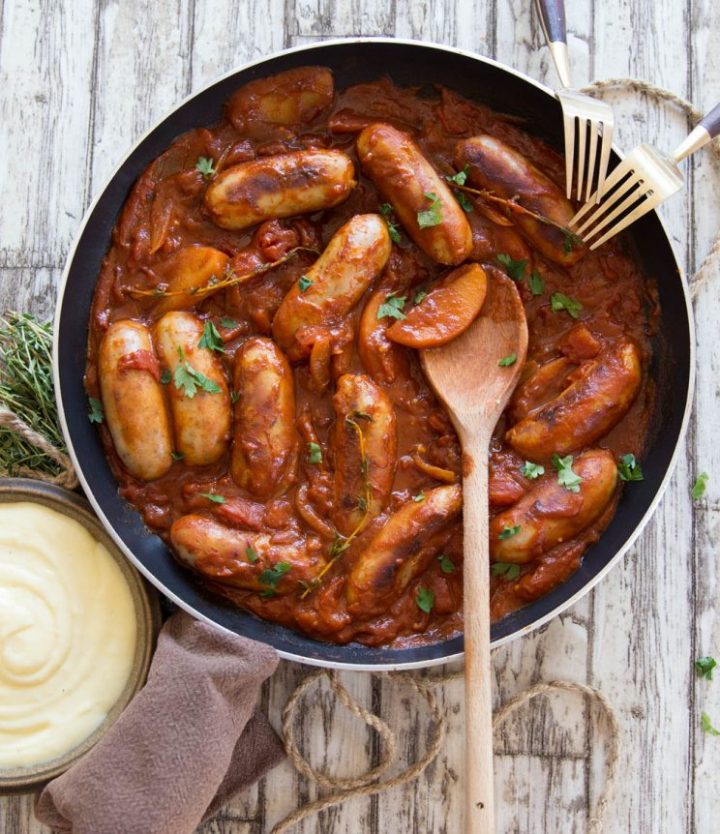 Aren't one-pan dinners just divine? This Devilled Sausages Recipe is jampacked with flavor, showcasing a rich, spicy tomato sauce that will be a sure hit with chili lovers. The fact that this dish involves minimal dishwashing is a major plus point, too!
4. Christmas Pigs In Blankets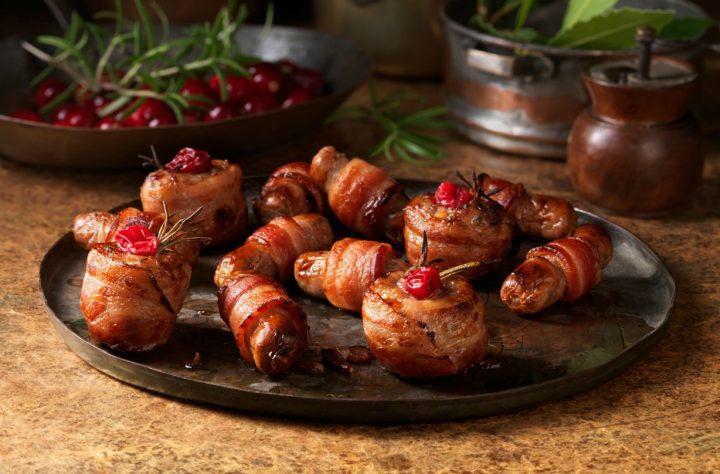 It's almost that time of the year again! These Pigs In Blankets are perfect snacks to have ready for the little and not-so-little ones. Be sure to save some for Santa, or you'll be on his Naughty List.
5. Sausage Casserole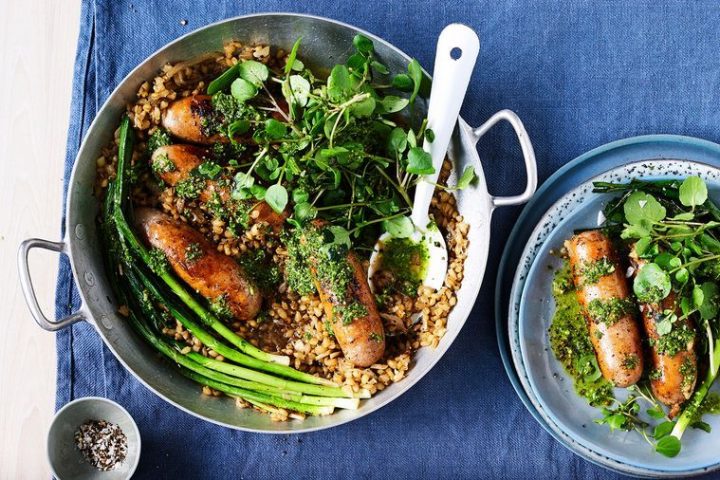 Who says healthy can't be delicious? This Sausage Casserole, featuring sausages you can pick up from your nearest deli, is so easy to whip up, especially if you're looking for a fast but nutritious meal for the family.
6. Spicy Sausage Pasta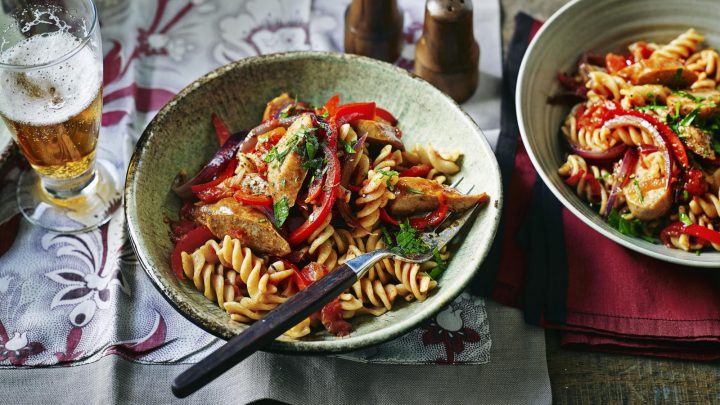 Dreaming of idyllic Sunday lunches in sunny Tuscany? Let this Sausage Pasta Recipe take you there! You only need a couple of your best Italian links, chopped tomatoes, a dash of your favorite Italian seasonings, and some whole wheat fusilli. Don't forget to pop open a bottle of Sangiovese to complete this Italian-inspired meal.
7. Italian Sausage and Kale Soup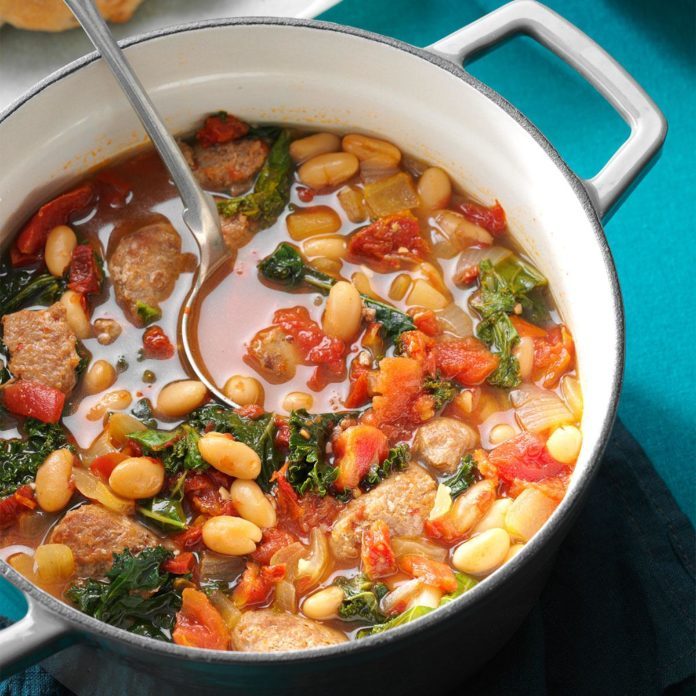 It's almost winter, and there's nothing better than having a hearty bowl of Sausage Stew to warm up the soul. There are lots of sausage recipes out there, but only a few call for healthy ingredients, like the hugely popular Kale that can effortlessly take this dish from zero to hero.
8. Barbecued Sausage Rolls With Caramelized Onions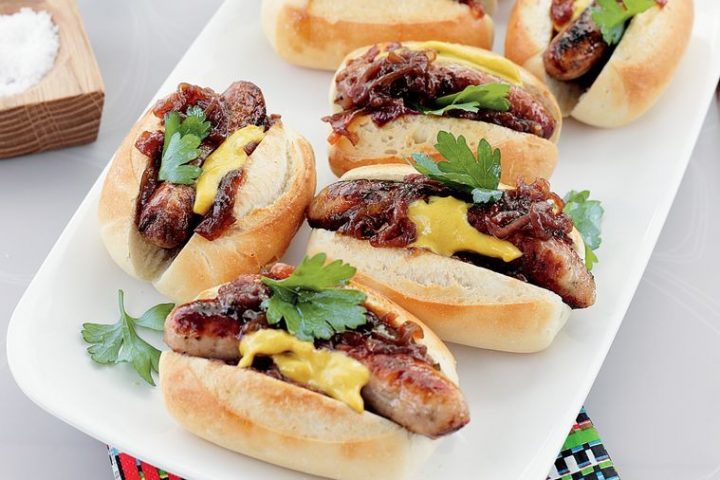 Planning a Game Day Sunday for the boys? Forget 'em steaks and try out this Sausage Sandwich Recipe instead. One stuffed roll is more than sufficient, but have a few dozen ready just in case the boys are extra famished–which they often are.
9. Sausage And Mash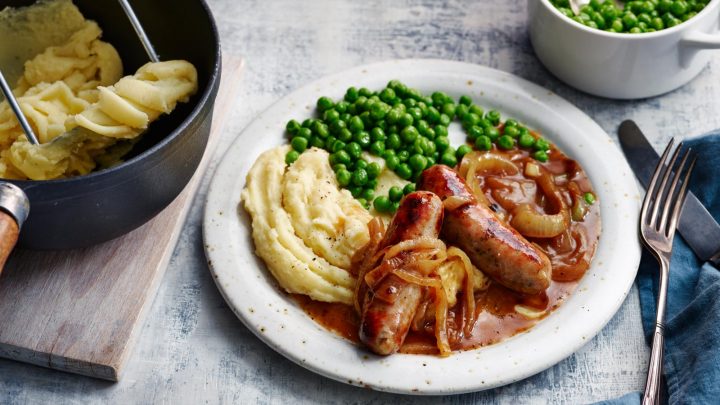 Proteins and fats. Check. Carbohydrates. Check. Potassium-rich vegetables. Check. This quick and easy Sausage and Mash isn't only super delish, but also gives you and the fam-bam a well-balanced meal you will all enjoy.
10. Grilled Sausages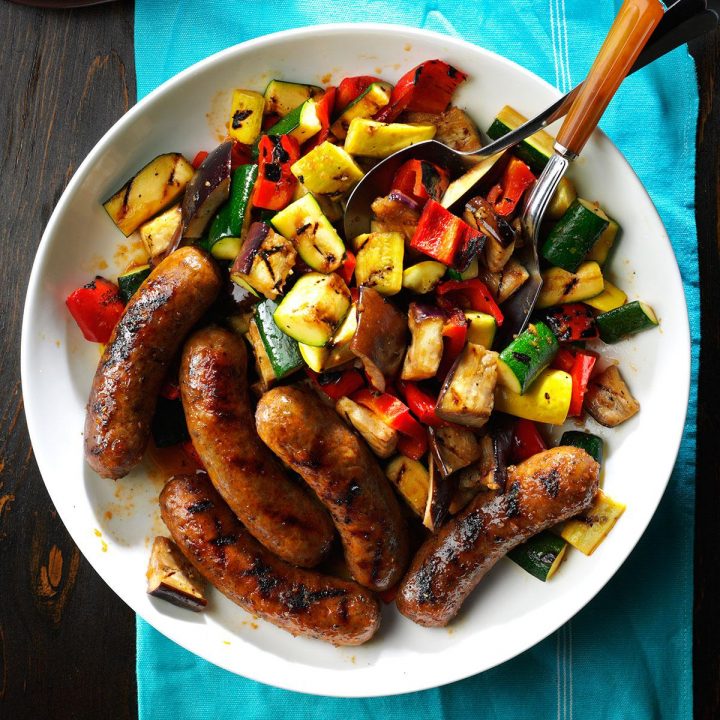 Have no time to prep up a fancy meal? How about giving this no fuss Grilled Sausages Recipe a spin. Toss a few summer vegetables you have in the fridge and pop them onto the grill together with your prized sausages. In no time at all, you'll have a grilled dish you'll be proud to bring with you to any family potluck.
If you're planning to try all 10 recipes, however, we highly suggest getting your kitchen and pantry essentials organized. Write yourself a reminder on a chalkboard panel for the things you'll need to buy for your weekly recipes. Have a rack full of various spices? Give them a makeover with our chalkboard labels. They're all made in the US and shipped super fast.