Fairy Birthday Party Theme For The Little Girl
If you've got a little girl in your family, she'll absolutely love to have an adorable Fairy Themed Party. Download these free Fairy Themed Party Printables for her next birthday celebration! Have fun making cupcake toppers, party bag tags, bunting, and a sweet welcome sign.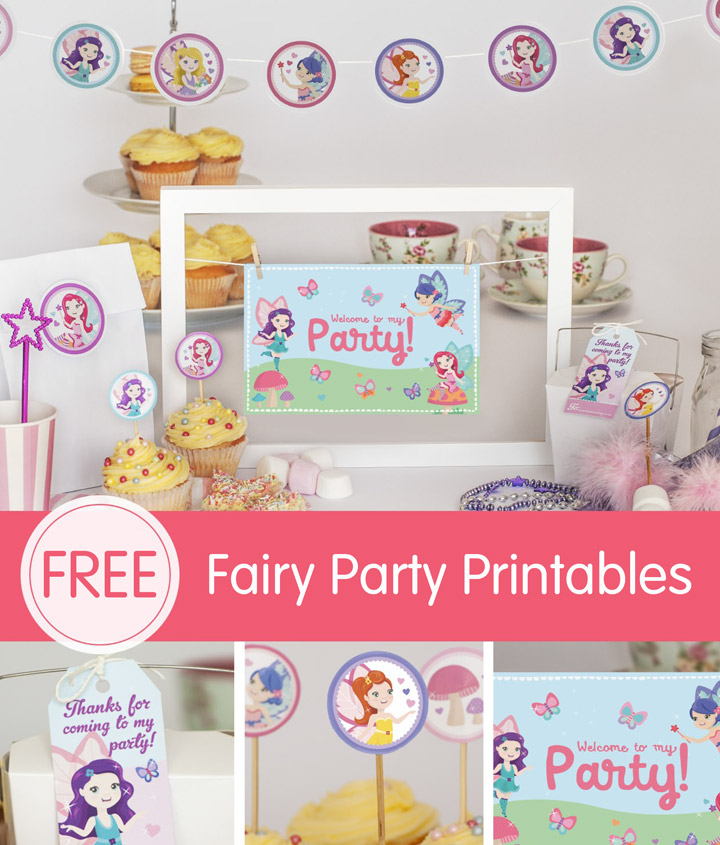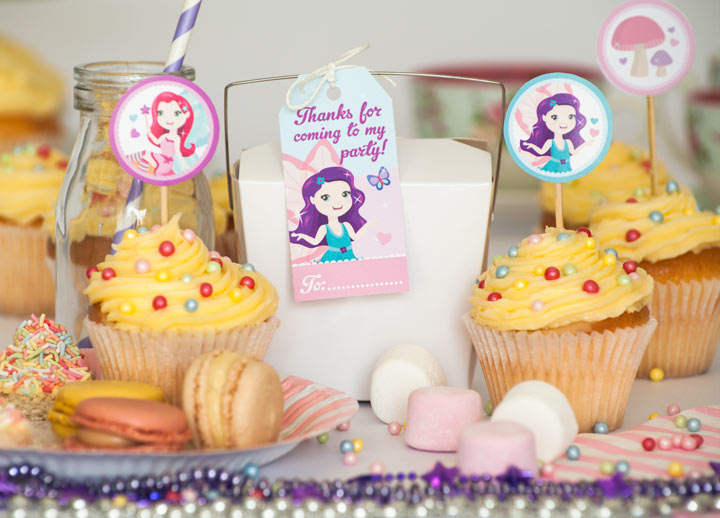 Once downloaded, just cut it out and you'll find it's super easy to put together.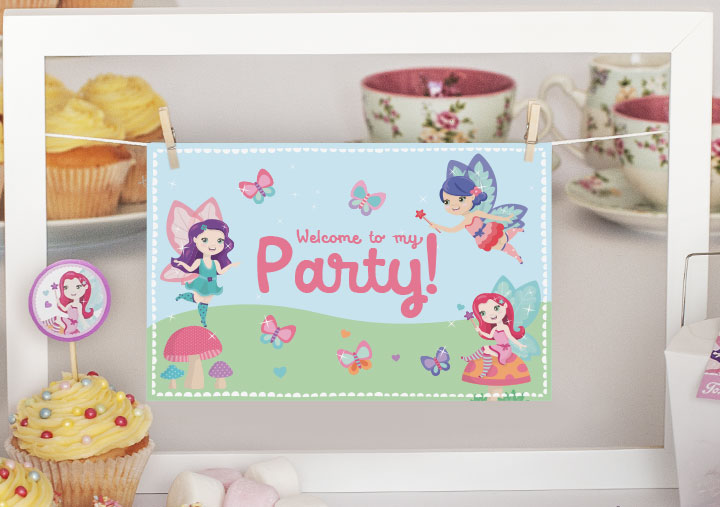 With our fairy printable designs, you can easily find matching partyware & decorations in pink, blue, or purple to make it a magical event. How beautiful, right?!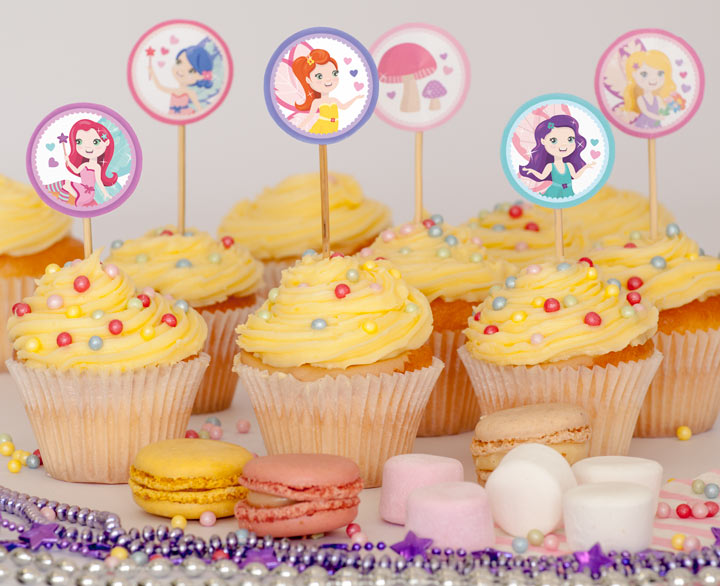 Little girls will love dressing up as fairies & eating fairy food. The little guests at the party could make some fairy wands or create miniature fairy gardens to take home after the party.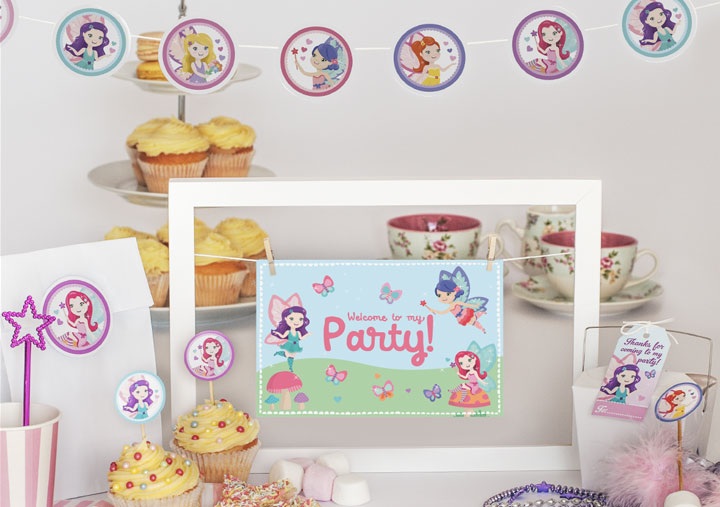 This pretty party scene was really easy to create, so we're sure you and your little ones will have lots of fun creating something similar at your next fairy party!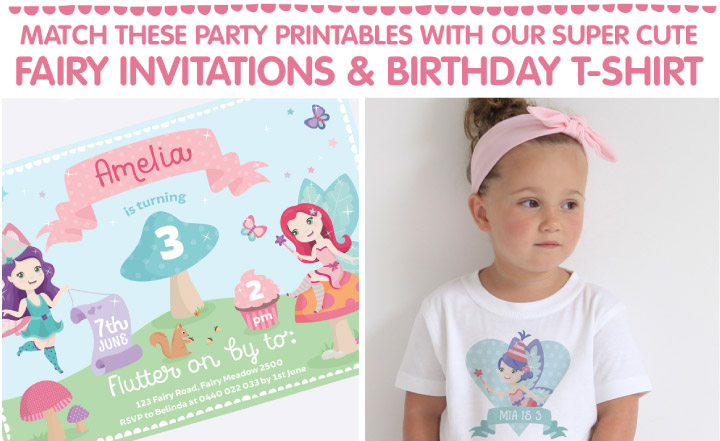 Want To Personalize Your Little Girl's Fairy-themed Party?
Add these Personalized Fairy Birthday Invitations to all the fairy-themed printables you've used as decor. Go all out by dressing her up in a super sweet Personalised Fairy Birthday T-Shirt. Match it with a cute skirt. You can even give her fairy wings to complete the fairy look! She's going to have a fairy good time!
Download Notes: The file size for this printable is approx 2 MB. We recommend using a desktop (not a mobile device) to download.
Having trouble downloading?
This can happen if you have an ad-blocker installed, please disable the blocker on this page so that the printable can open in a new window for you to download. If you're still having issues, please contact hello@brightstarlabels.com and our friendly customer service team can help!