10 Fun Halloween Arts and Crafts For Kids
You will never run out of Halloween arts and crafts activities with this blog post! From easy masks to gooey slime, we have compiled ten of the easiest arts and crafts activities that you can do with the kids this Halloween.
Print and Color Halloween Masks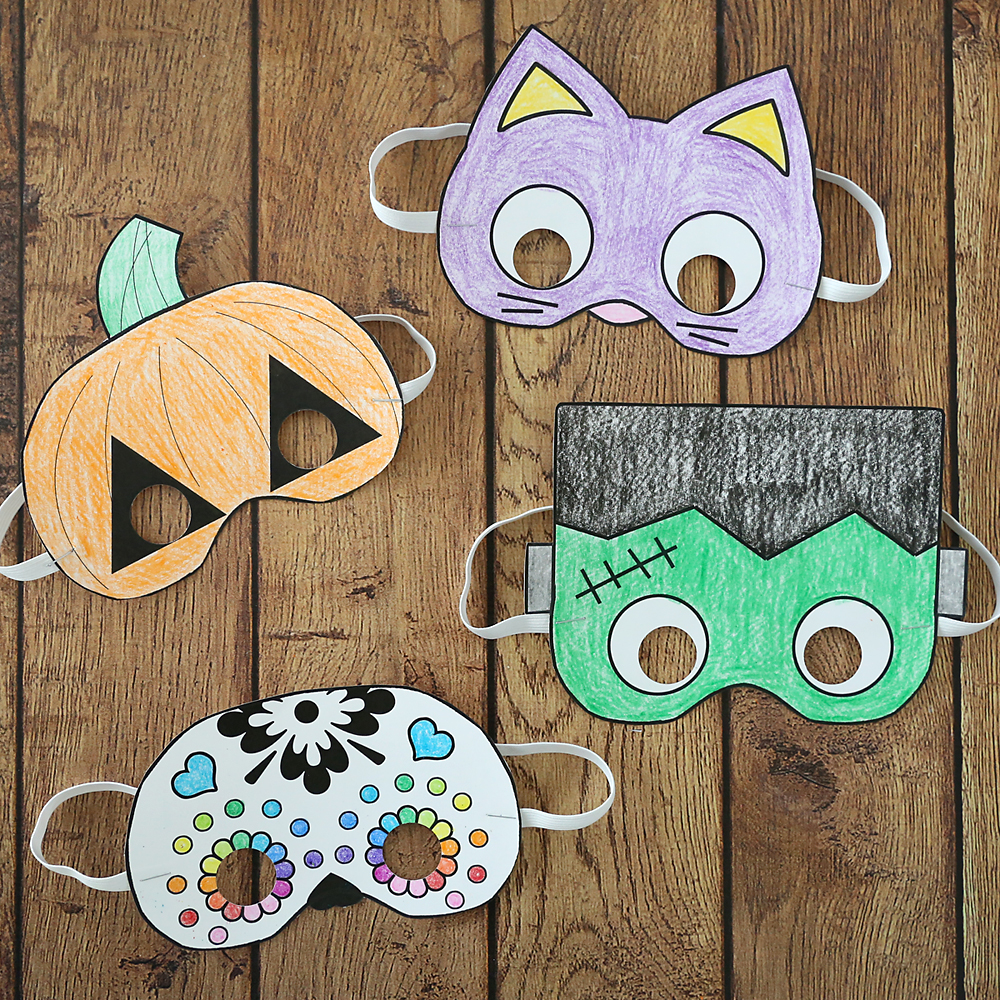 Keep your kids busy with these DIY masks for Halloween. This art for kids is so easy & wont break the bank because you can make do with what you have at home. Simply print out some masks & get coloring. It's that easy.
Cardboard Tube Spiders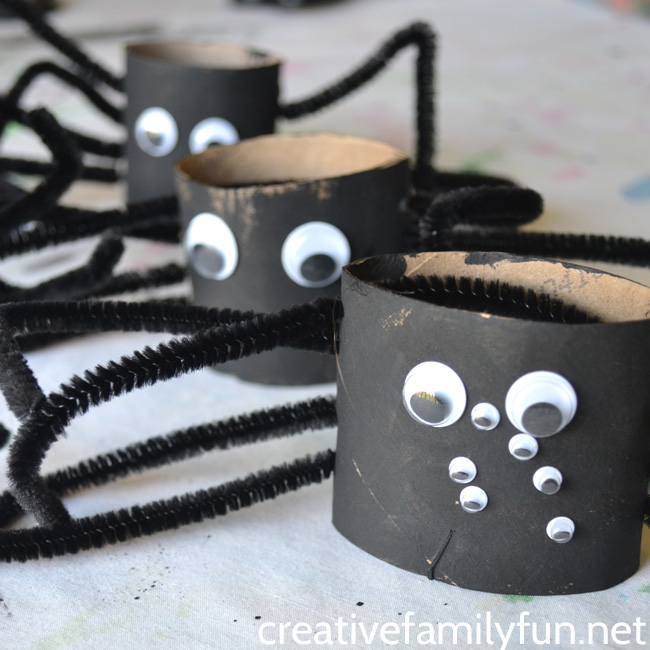 Another one in the list of Halloween art for kids is this cardboard tube spider that your little ones will enjoy doing whether or not they love spiders. So save your cardboard tubes and use the art materials you already have in the cupboard to make this easy craft for kids!
Halloween Eyeball Slime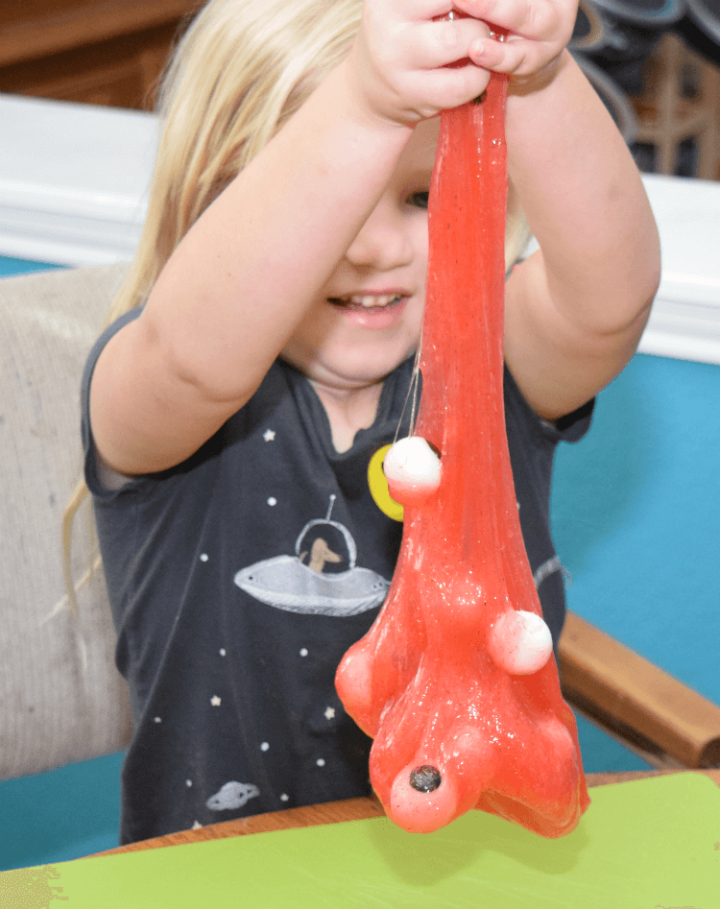 Ready for another Halloween arts and crafts project? Here is a fun art and craft idea that will make your kids Halloween-ready! This is a pretty exciting activity for the kids, but make sure that you're there to guide them as they make this Halloween art project. Things are going to get a little spooky.
Coffee Filter Ghost Lollipops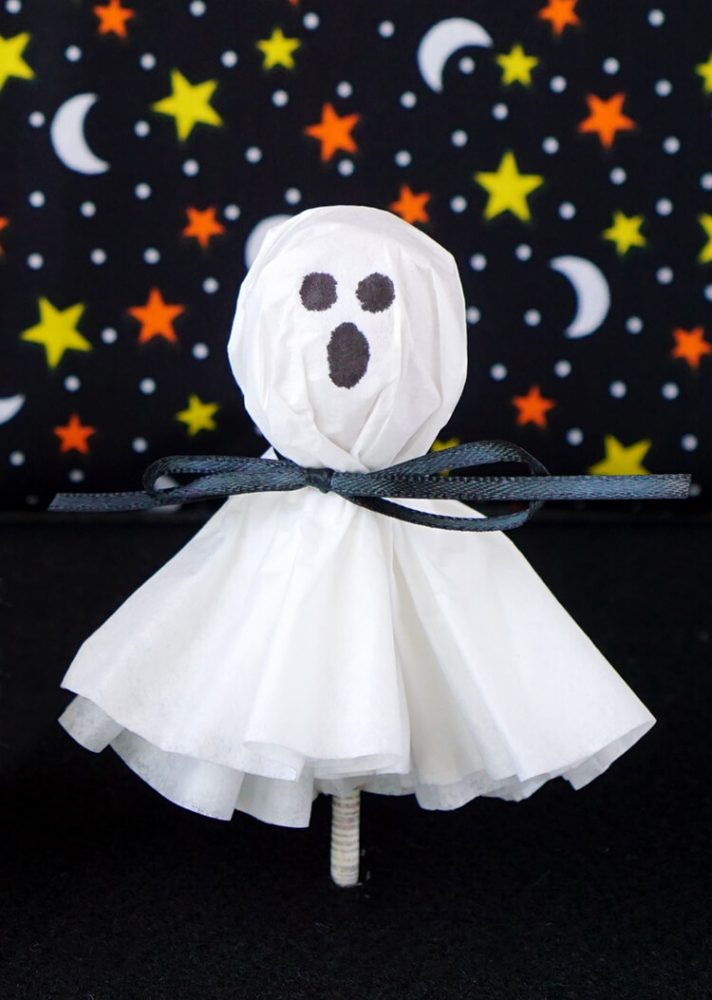 Halloween will be the perfect mix of spooky & cute with these coffee filter ghost lollies. They're an easy Halloween craft for kids to do. These could actually be made of just tissue paper and minimal art materials, which you can basically find at home. Kids of all ages will love this Halloween art!
Halloween Paper Lanterns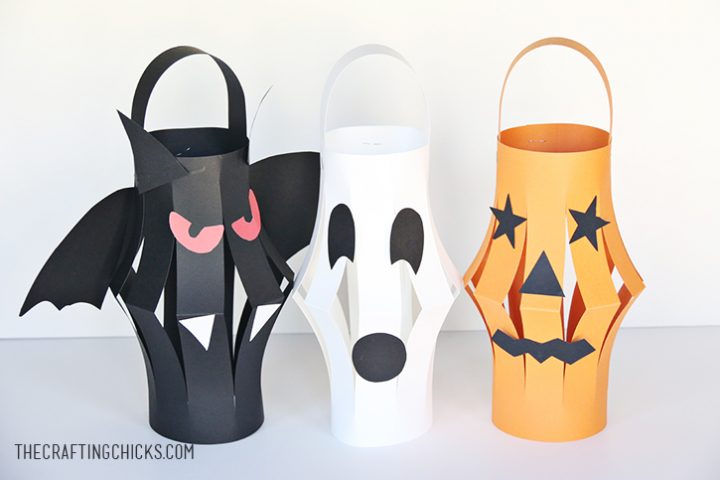 Your kids may just love cutting paper for easy art and craft. Teaching them to make these Halloween lanterns would mean you've got great Halloween decorations at home or at school, too! The bonus is, your kids will work on their fine-motor skills as they carefully cut lines into this paper. Hot tip… add a battery operated tea-light inside to make their lantern look really authentic.
Yarn Mummy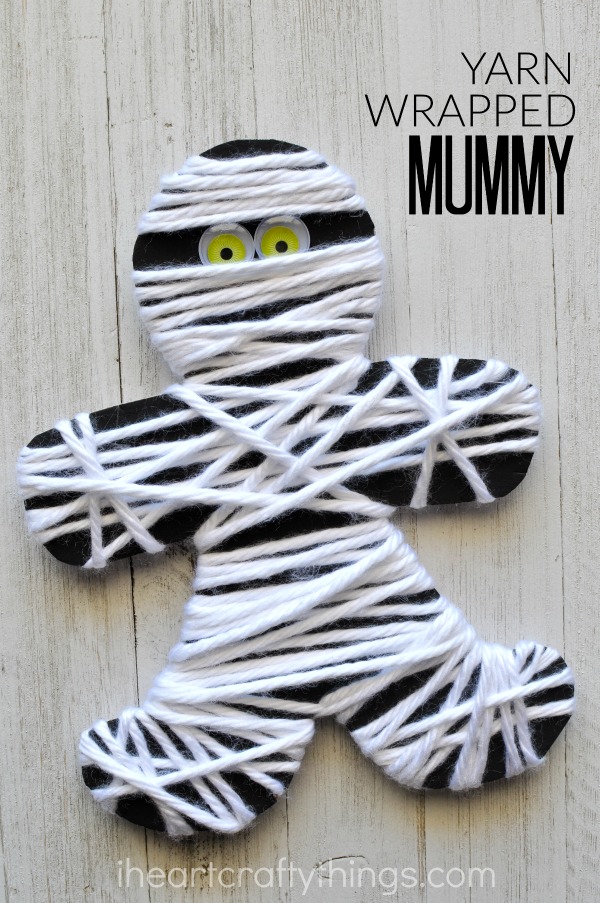 Fun arts and crafts for kids can be made easily with some simple supplies.  This yarn mummy Halloween art is a great example to try! Looking to enhance your toddler's fine motor skills? It's a guarantee that this is a good choice for arts and crafts for your kids as they learn to navigate wrapping and twisting the wool around their Mummy.
Pumpkin Face Fridge Magnets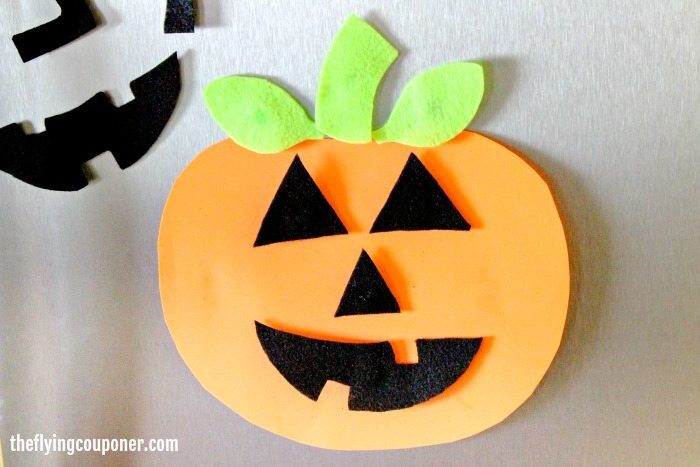 Your kids will surely get excited for Halloween with this pumpkin face fridge magnet. It's not just a little piece of art, it's also a Halloween decoration that you can put on your refrigerator and use all year. Make more of these arts and crafts with your little ones and add them to the Halloween treats you give out on your porch this Halloween.
Harry Potter Floating Candles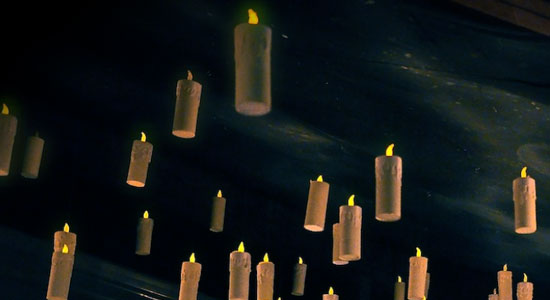 What better way to give your house more Harry Potter vibes than these DIY floating candles? Recreate the Great Hall festivities at Hogwarts with this clever Halloween arts and crafts for kids idea! The fans of Harry Potter both big & small will absolutely love this Halloween decoration idea. It's super easy too & you can make it on a budget. We love that.
Pop Goes the Pumpkin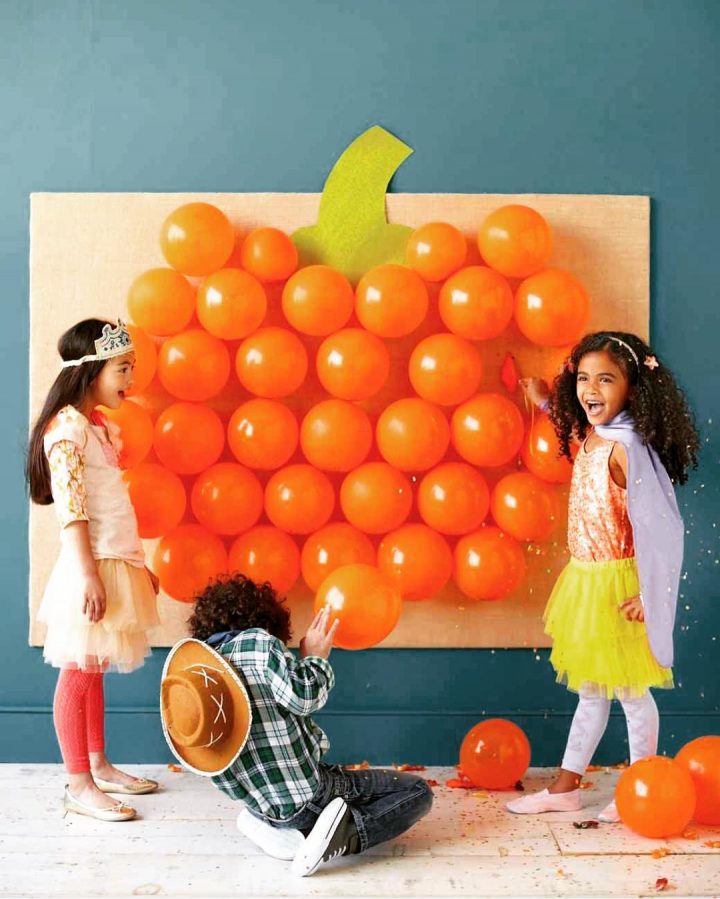 While you and your kids have a blast setting this Halloween art and craft up, this exciting Halloween party game will also have the guests laughing their hearts out. It's going to be a very funny and messy Halloween party for everyone in the house! You're going to love it.
Hippie Costume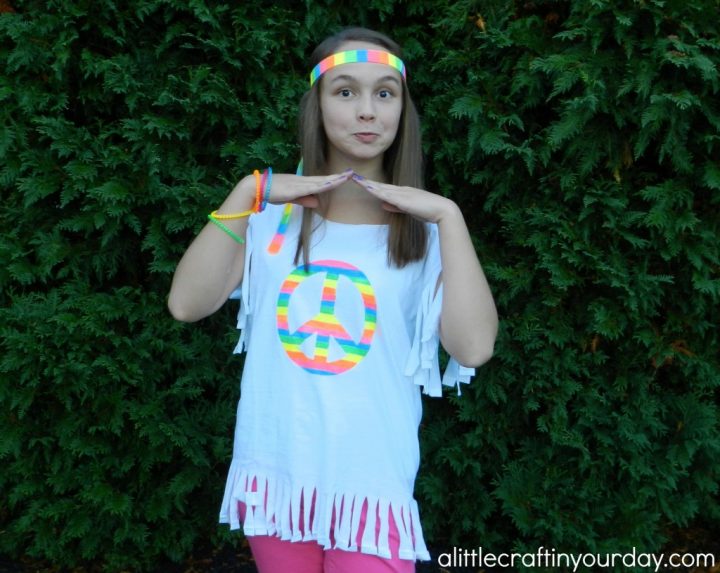 If your budget is a little tight and you're too time poor for a complicated Halloween get-up, then this hippie Halloween costume will do the trick! White shirt, scissors & neon markers are all you need. Practical, convenient & budget friendly right? Your kids will definitely rock that costume at their next Halloween party!
Do you have other ideas for easy Halloween arts and crafts to make with the kids? Leave your comments below. We'd love to learn about your recommendations.
Don't forget to like us on Facebook & to follow us on Instagram too. You can tag us in your clever Halloween Craft ideas there & we'll take a look.