Personalized Mothers Day Gift Ideas For All Kinds of Moms
Let's celebrate all kinds of Moms this Mothers' Day! Whether Mom, Mommy, Mama, Nana, or Yia Yia–however you call them, we've got just the perfect Personalized Mother's Day Gift Ideas for you! Just choose your design and color then add a personalized, thoughtful message. Moms will love it!
1. Wine Not 
Got a wine-loving mom? She'll love this Personalized Wine Label that will go perfectly with her favorite bottle of bubbly. And while you're at it, why not go the extra mile and curate a special charcuterie board just for her!
2. Mom Me Label
For the super organized Mom, a pack of Monogram Labels is everything! Perfect to go with tumblers, notebooks, and other personal items you can label and gift her with.
3. Passion Kitchen
How about some cute but chic Pantry Labels for the Queen of the Kitchen? Nothing's more satisfying for a mom who's always in the kitchen to see her pantry essentials all labelled up. Pretty neat, ain't it?!
4. Chalk It Up 
As for Moms who are all about aesthetics at home, these Chalkboard Labels will definitely be a major hit! She can use them to neatly label items on shelves and make them look like a dream!
5. Loud and Proud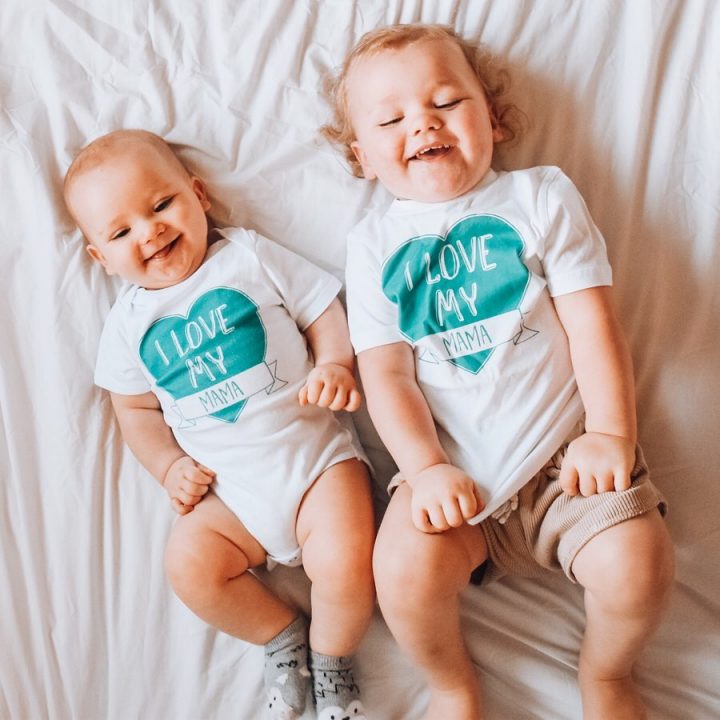 Show your Mama how proud you are of her! Get these cute matching Kids Clothes for your little ones to greet her on Mother's Day.
Want More Mother's Day Ideas?
We've got Mother's Day Card and Mother's Day Activity Sheet that your kids can make for Moms and Grannies, too! These go well with your Mother's Day brunch ideas. You can also check out our list of DIY Mother's Day Gifts.
Looking for the Perfect Personalized Mother's Day Gift?
We've got wine labels and monogram labels that Moms will surely appreciate! The best part? These are all made in the USA and shipped super fast. You're going to love them!