If you're anything like us, your idea of a good holiday is spending time with the kiddies in the outdoors in the gorgeous summer sun. However, if you are not careful, your fun in the sun might be dampened by some sunburn woes. And who would want that? That's why it's very important for you to follow sun safety tips to you keep you and your family's skin healthy and protected while you're out in the sun.
Why Use Sun Protection?
Sun protection is really important to protect our skin because the sun's ultraviolet (UV) radiation is the leading cause of many skin ailments such as premature aging, skin cancer, and sunburn.
Not to be a major bummer but UV skin damage increases the risk of skin cancer in children. It can cause the little bubbas some pain and discomfort so it is advised that children play in the shade especially between 11 am and 3 pm when the sun is at its strongest.
Sun Safety Tips for the Whole Family
Cover up!
Start teaching your kids to develop good sun protection habits at a young age. Try to cover as much skin as possible using loose cotton clothes, such an oversized shirt with long sleeves. If you can see skin, UV is sure to reach it. Due to the wonders of modern technology, some clothing labels have fabrics that are come with built-in UV protection so be sure to check those out as well.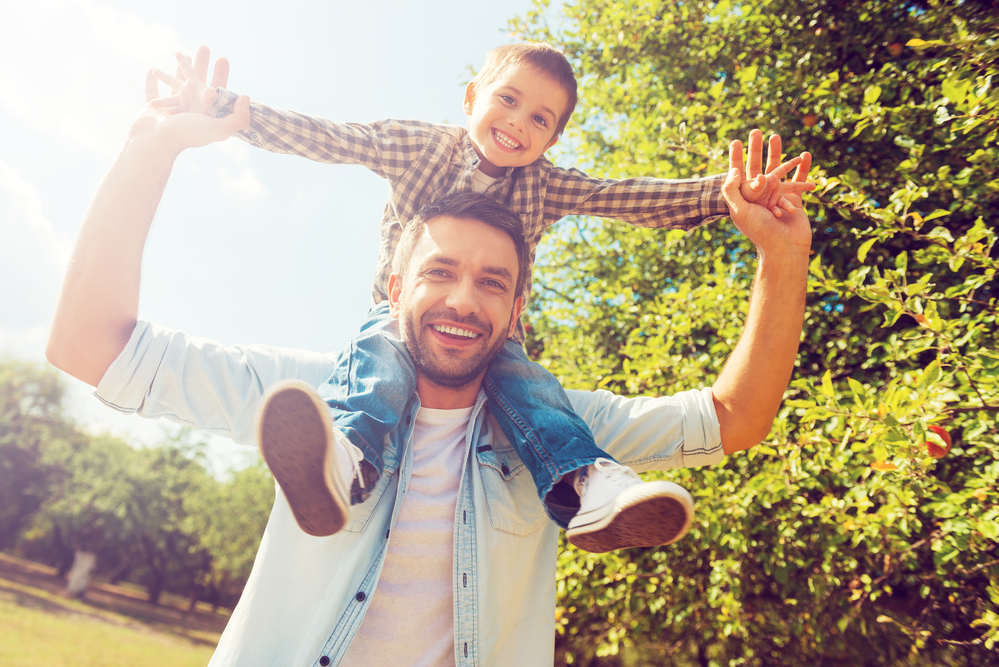 Apply an SPF30 (or higher) sunscreen.
Even if the weather is not hot or sunny, it's a must to apply sun protection whenever UV levels reach 3 or higher.  Apply a generous amount of SPF30 (or higher) UVA and UVB-blocking, water-resistant sunscreen for any skin not concealed by clothing. You should apply it 20 minutes before going outdoors and re-apply every two hours.
Make sure to also apply it to the face, ears, feet, and back of hands. Those hard-to-reach areas often are the places that tend to be forgotten when it comes to applying sunscreen.
Tip: Before choosing a sunscreen on your kids, do a small patch test first to see that it doesn't irritate their baby-soft, sensitive skin.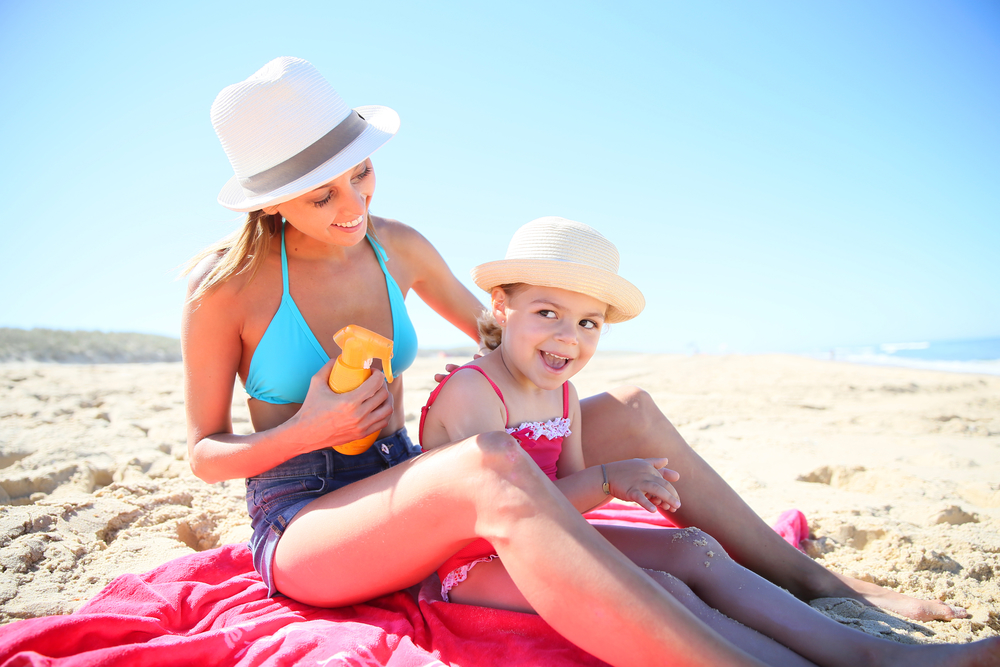 Shade, shade, and more shade.
New moms, listen up! It is very important to note that babies under a year old should be kept out of direct sunlight to protect their very sensitive skin. Seek shade whenever possible. It is one of the most important tools that we have for sun protection. 
If you're spending time outdoors, trees with dense foliage offer the best types of natural shade. Also, consider taking a beach umbrella when you're spending time at the beach. 
Keep the sunglasses handy.
Sunglasses help reduce UV damage to sensitive eyes. Try to protect your child's eyes with sunglasses when they are outdoors.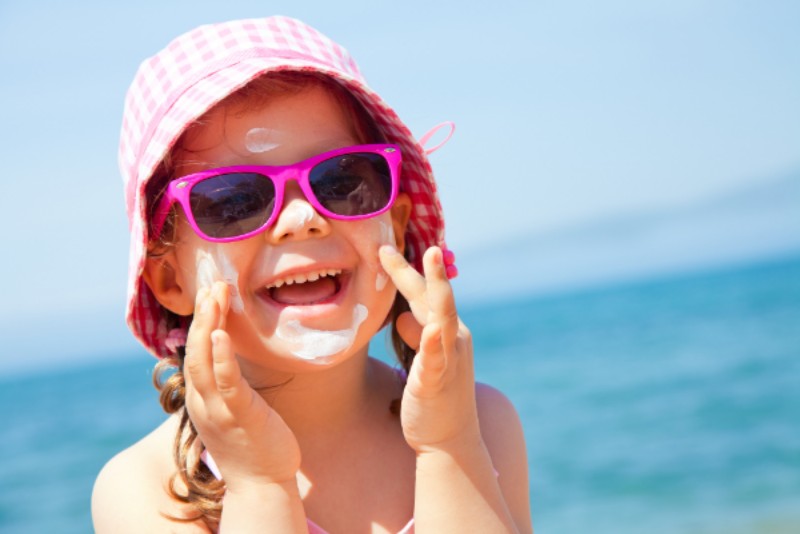 Make sure that you are able to have all your swim essentials with you for your beach trip with our whole range of school supplies. These gear will show off their name alongside their favorite design.  You can them out here.
We hope that these sun safety tips help you and your family enjoy your time under the sun. Comment below if you have other tips to protect the skin against UV rays. Don't forget to like us on Facebook, follow us on Instagram.