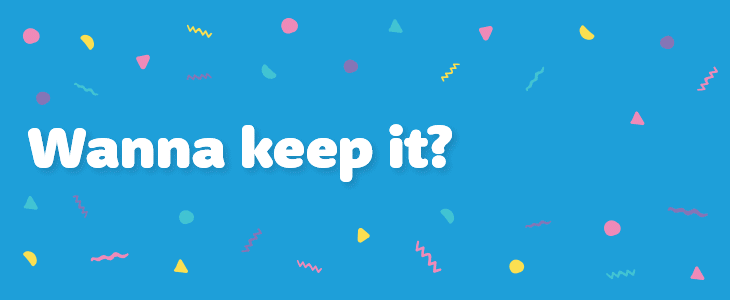 Pretend Play Ideas To Make Long Weekends Even More Fun
Do you have kids that love to pretend play? Pretend play is great for their imagination and develops vital social, language, thinking, and emotional skills.
Here are some great pretend play ideas you should try:
1. Cardboard Cubby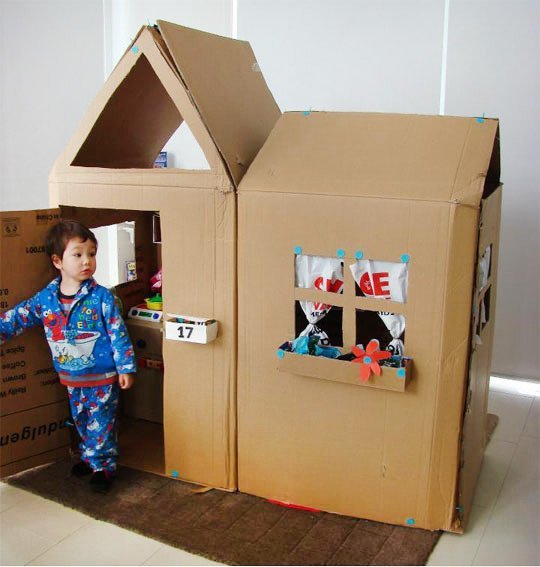 Why not turn some old cardboard boxes into a cubby house, decked with windows & a postbox like this one!
2. Story Stones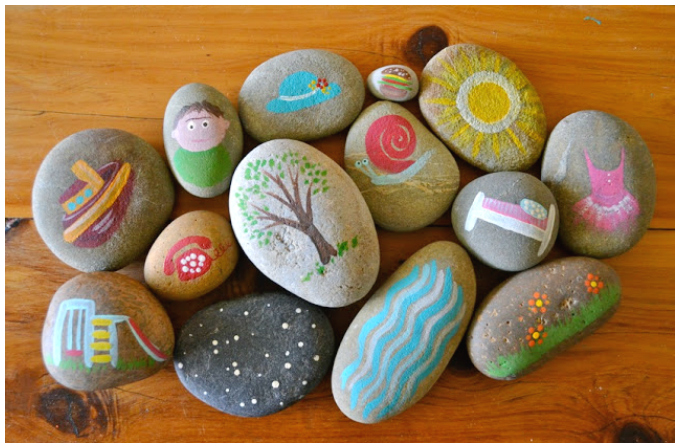 If your child loves making stories up, why not paint some pictures on stones & see what great stories they can come up with!
3. Tape Town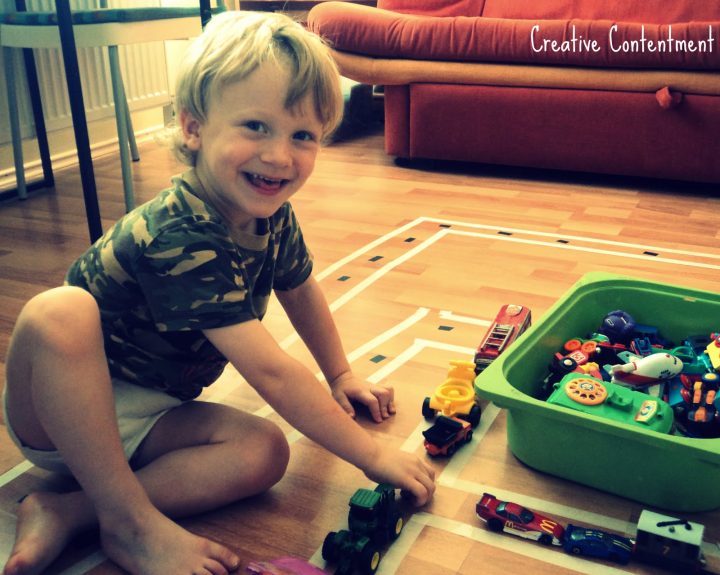 So easy to recreate with removable tape, create a town complete with buildings and roads where your child can drive their cars around on.
4. Superhero Town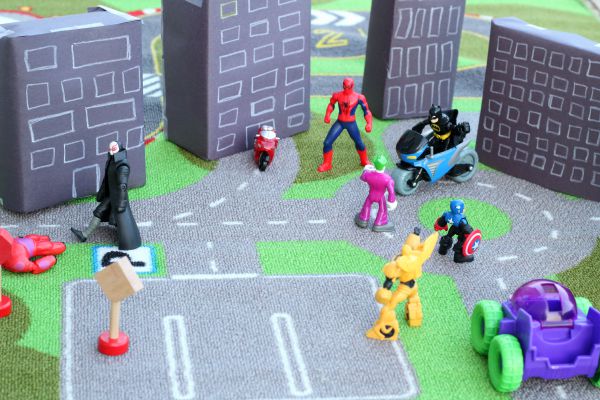 Create a town complete with buildings for your superheroes and villains to live and fight their battles.
5. Fairy Wings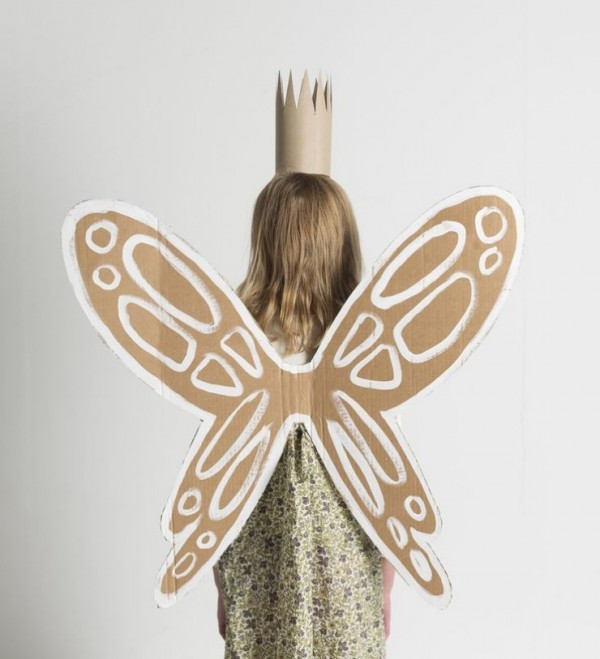 Little girls love to pretend they are fairies! Make a set of wings out of cardboard & let her paint, glue, stick, or color in her wings.
6. Pet Hotel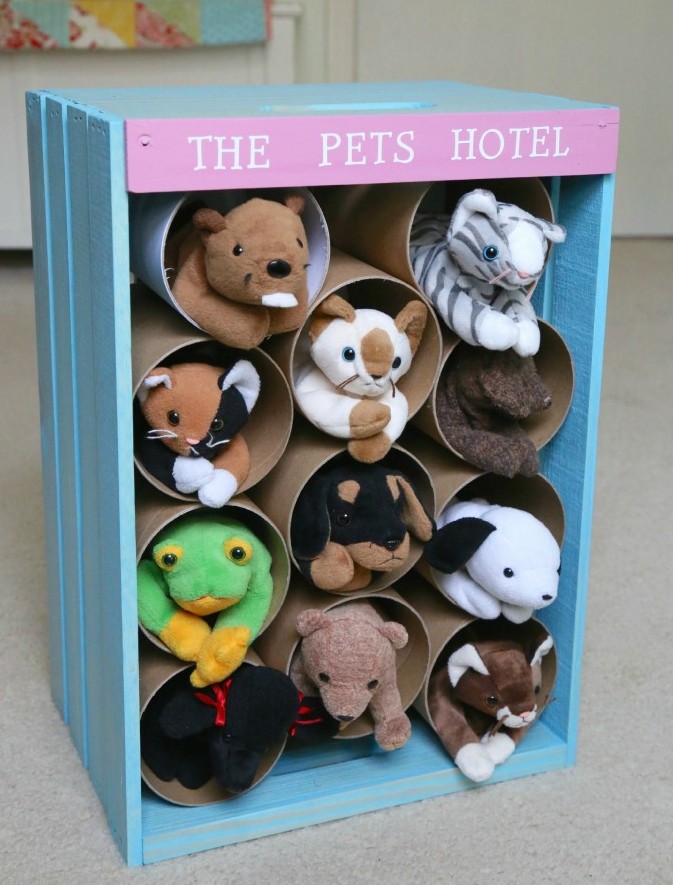 Using a crate or box, fill them with mailing tubes to make a pet hotel where your child's stuffed toys can live. Your child can be the hotel manager!
7. Shops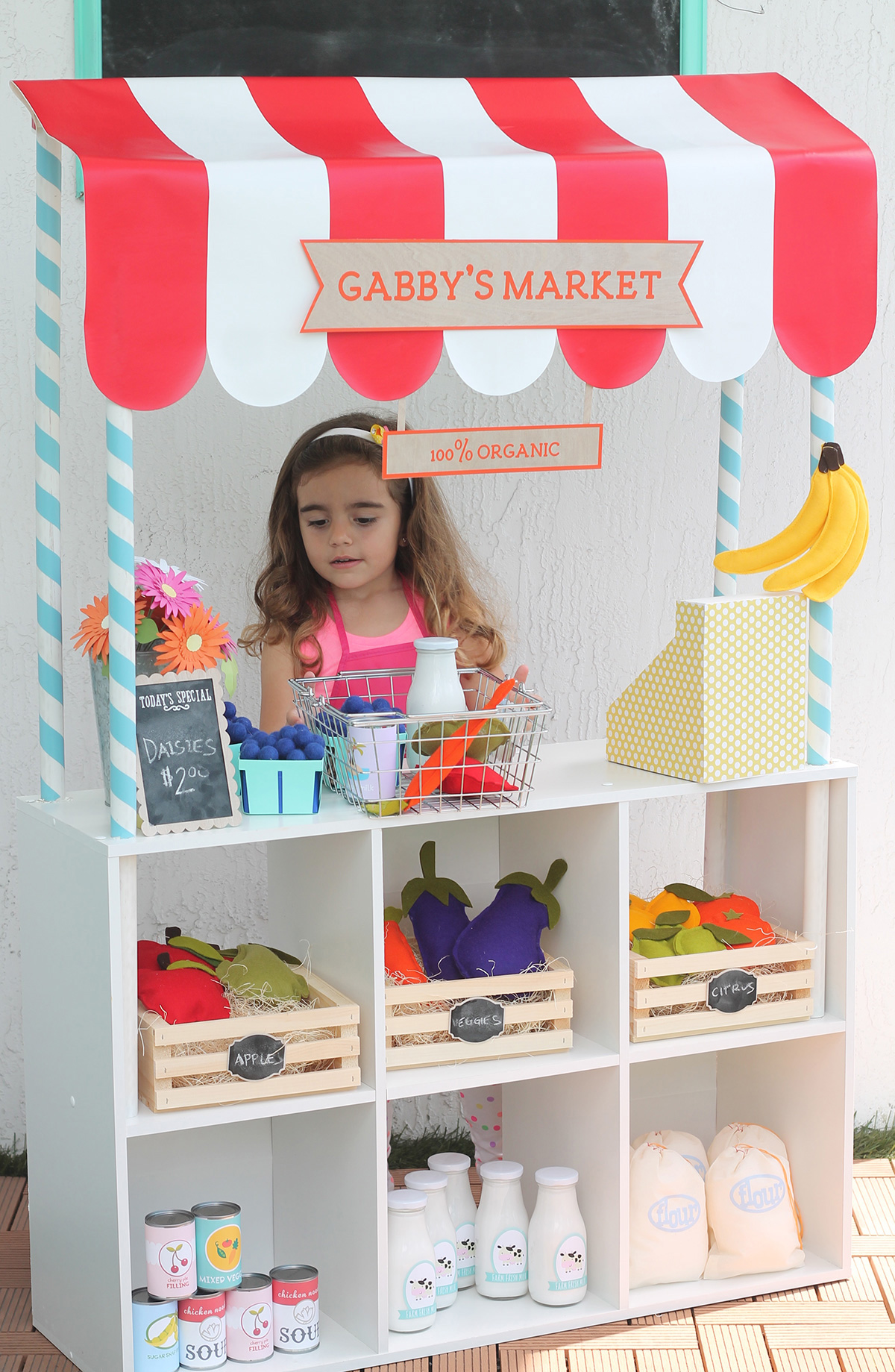 For the little one that loves to play shops, create any type of shop with cube shelves and props.
8. Kindergarten Kitchen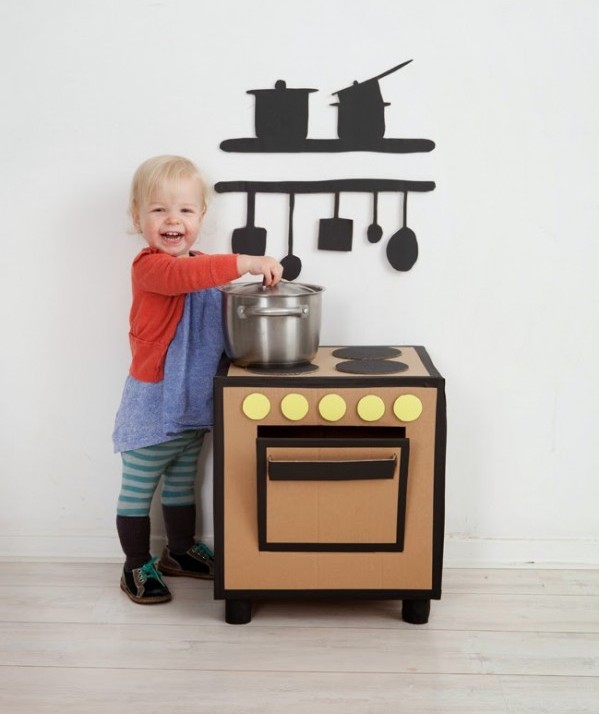 It's amazing what you can transform out of a cardboard box like this kitchen stove! You can even build a whole kitchen complete with a fridge, microwave, sink & shelves from cardboard boxes!
9. All Aboard!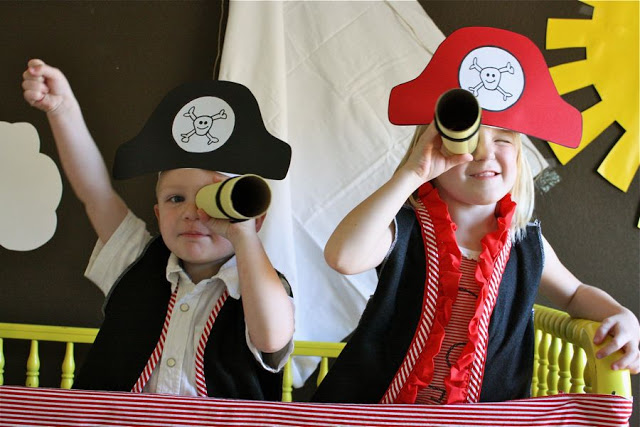 Argh me hearties! It'd be time for some pirating fun!
10. Class Act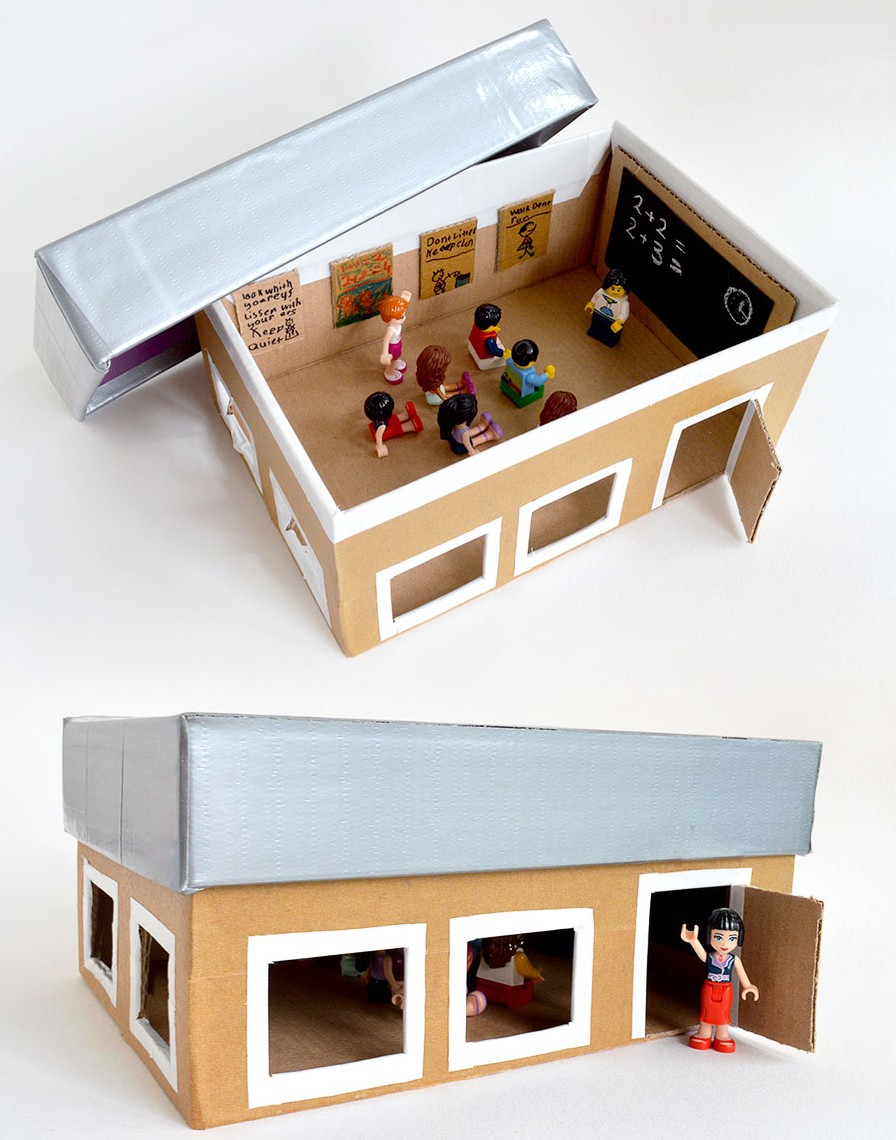 Using an old shoebox, this school for lego figurines looks easy to whip up.
11. Build It!
This construction scene looks like it will offer loads of fun for the budding builders!
12. You've Got Mail!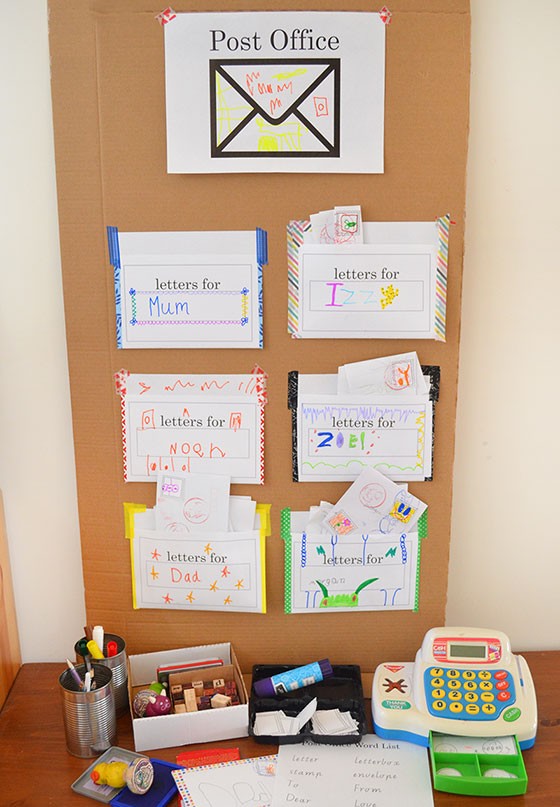 If you have a child that loves writing letters and sorting, a family post office station might be the perfect play station.
13. Something Fishy!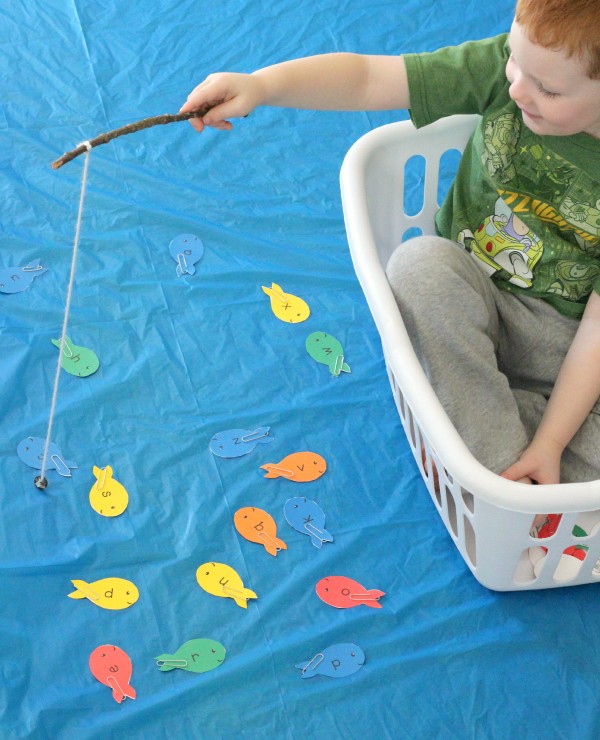 Pretend playing isn't only fun, it can teach little ones motor and letter recognition skills. Create an alphabet fishing game with a laundry basket, paper clip fishes & fishing rod with a magnet.
14. Miniature Worlds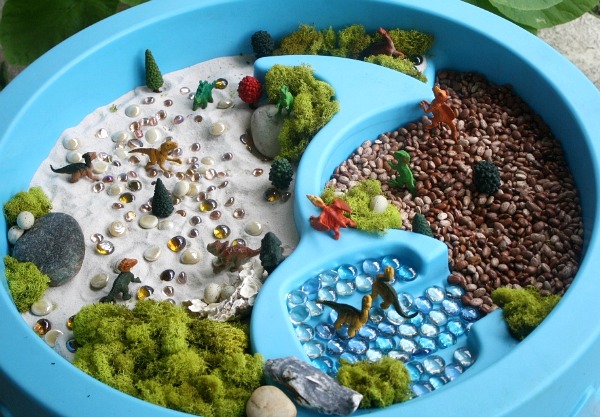 Miniature worlds are so much fun! There are so many scenes you can create, like this dinosaur one. Hours of fun for little ones.
15. ATM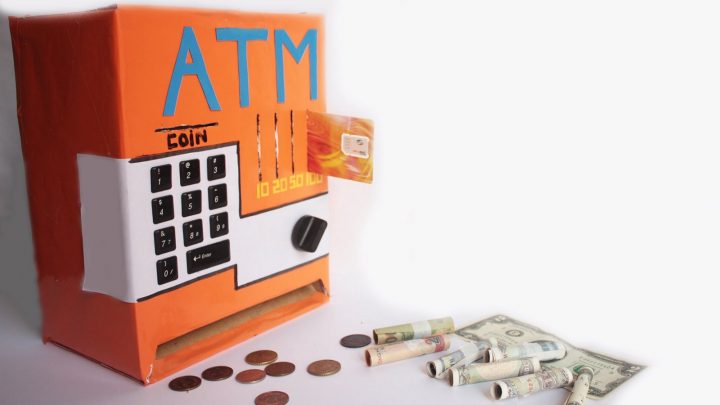 Kids love to re-enact adult life, even simple things like going to the ATM.
16. Cash Register
Make this cash register for your imaginary shop and let your kids learn all about numbers and quantities.
17. Cooking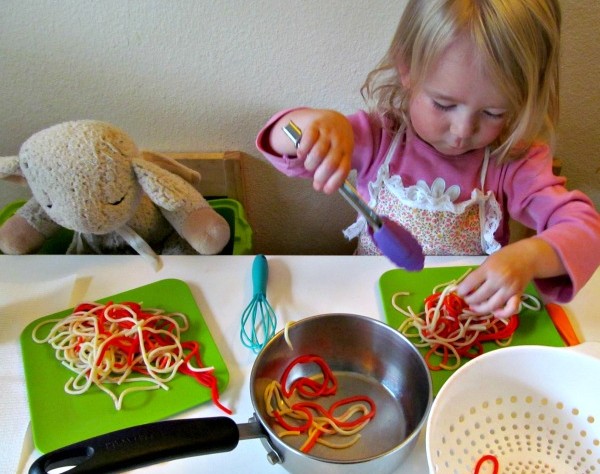 If you have a budding chef, let them (pretend to) cook dinner for their little friends.
18. Bed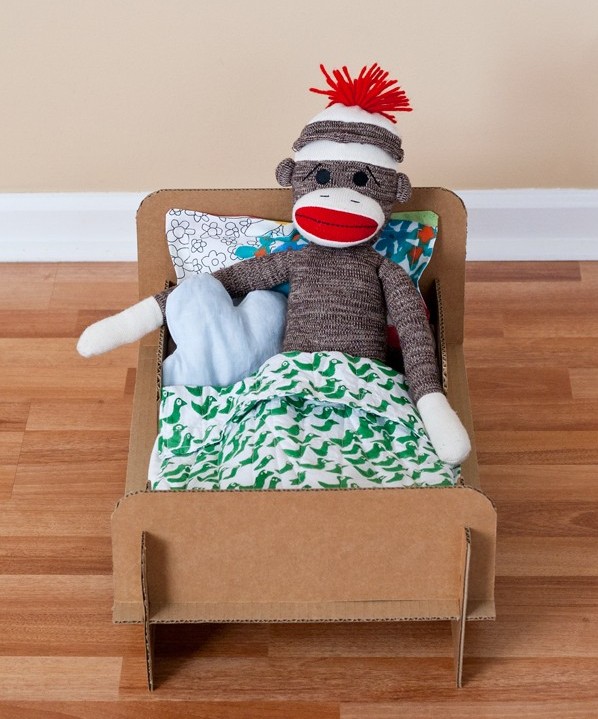 Make this easy cardboard bed so that your child can put their doll or stuff toys to sleep. Great to nurture big brother or sister skills before the new arrival!
19. Turtle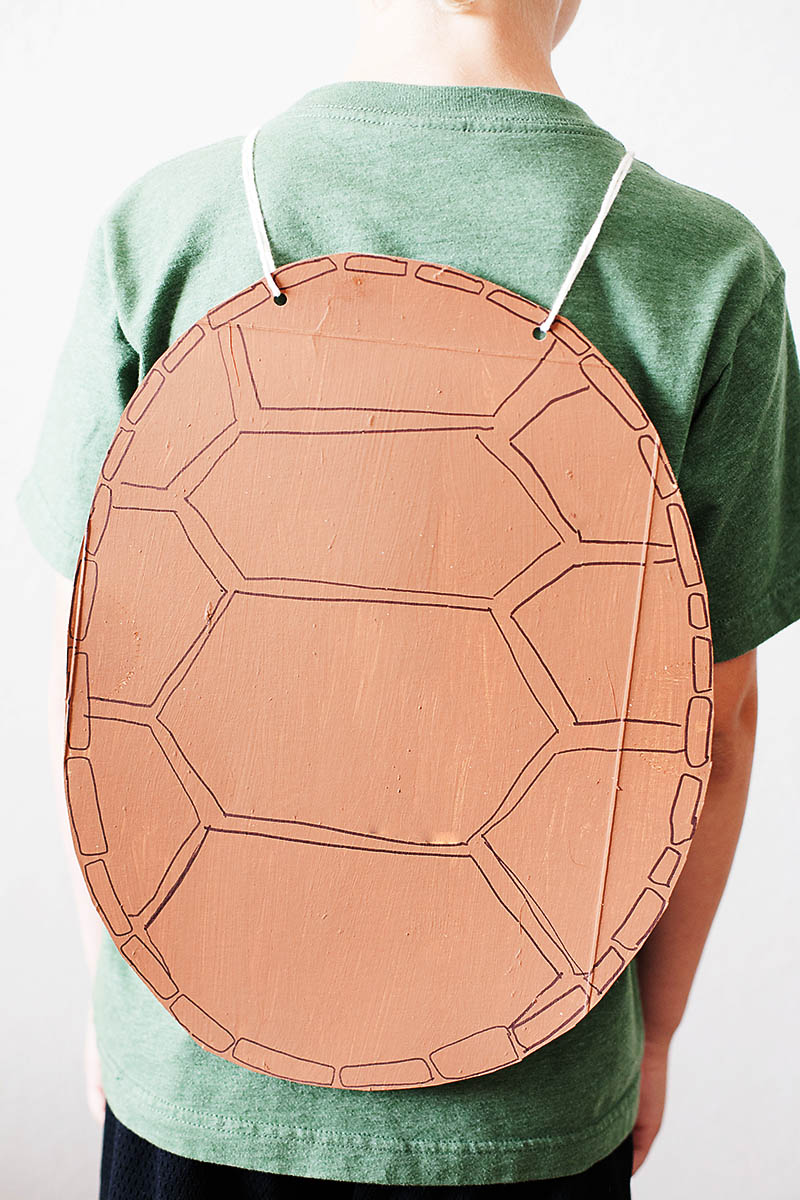 Do you have a child that loves Teenage Mutant Ninja Turtles? This easy dress-up might be what they need to fight their future battles.
20. TV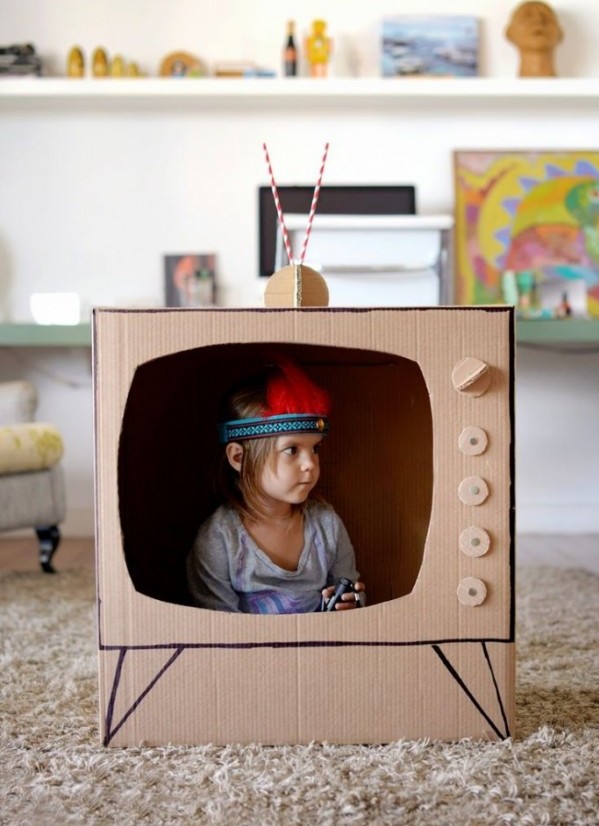 Is it every child's dream to star in their own TV show or was it just mine?
21. Pony Land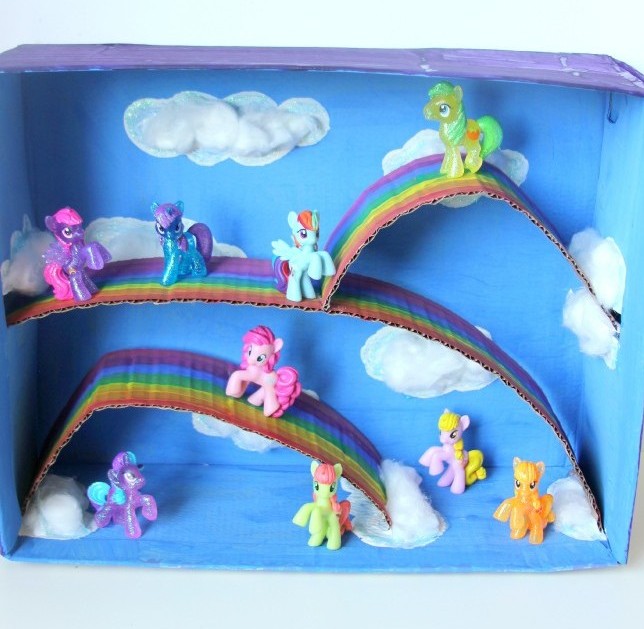 Scenes can be so easily recreated with paint and old cardboard boxes like this My Little Pony rainbow scene.
22. Doctors & Patients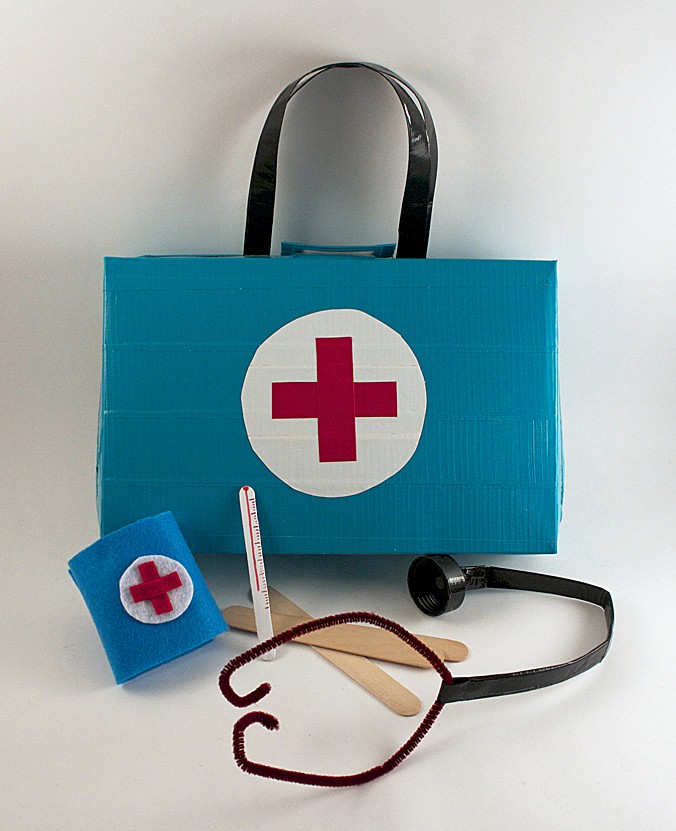 Using an old cereal box, turn it into a doctors kit. Your child will love pretending to be a doctor.
23. Mermaid Tails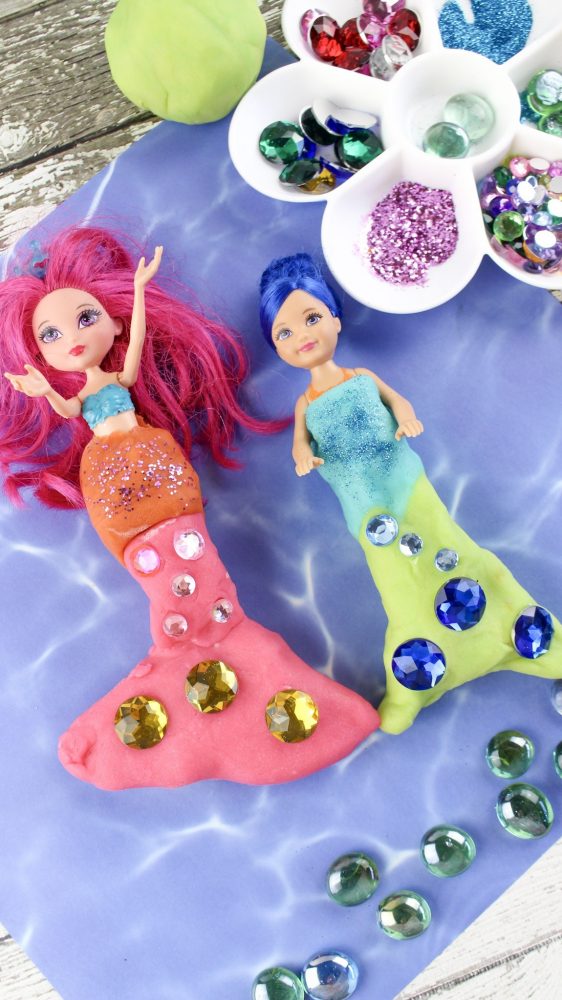 What a cute idea to turn some figurines into mermaids with playdoh mermaid tails decorated with stones & gems.
24. Jetpack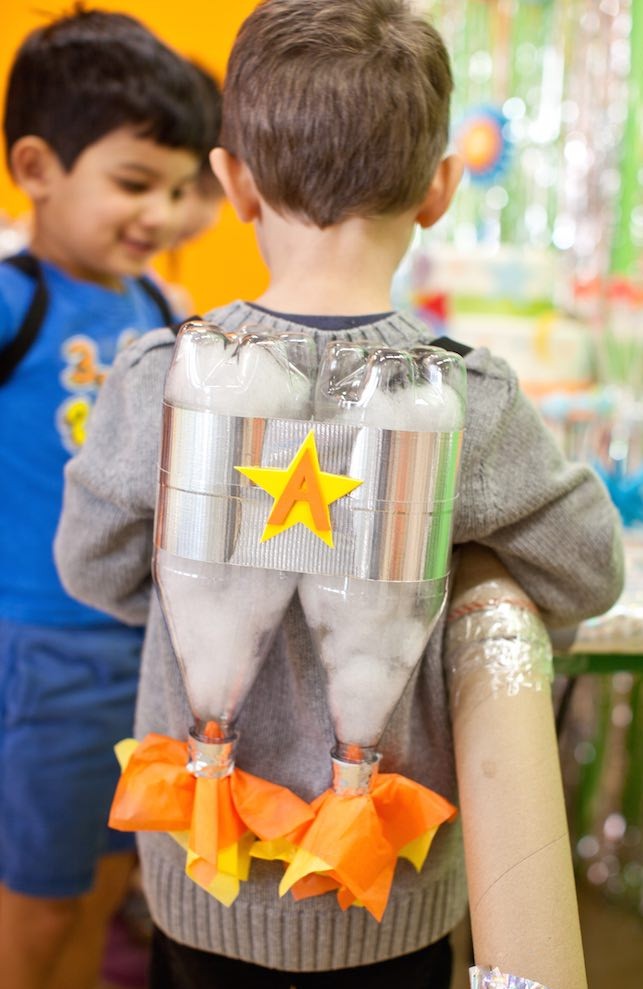 Using old drink bottles to make a jetpack, your little one will fly from one adventure to the next.
25. Super Hero Cuffs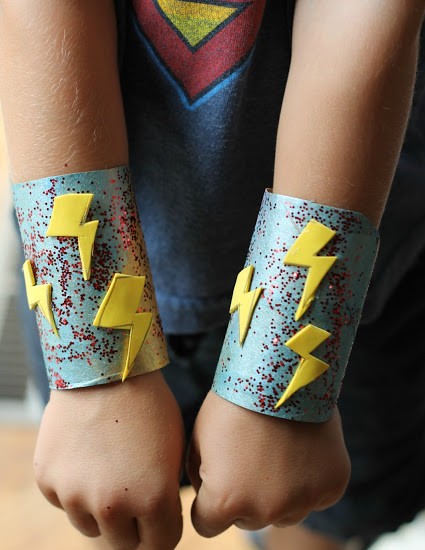 Have hours of fun with these superhero cuffs made from toilet rolls.
Looking For Fun Indoor Activities You Can Do With Your Kids?
Set up a cozy Kids Camping tent for an indoor camping activity. We've also got a mega list of Crafting for Kids! Enough to keep them all busy and entertained!
Want To Get Organized For School?
Check out our huge range of super cute school supplies! Our name labels for kids are waterproof & stay stuck all year. Each pack has all the school labels you'll need, including pencil labels and clothing labels. The best part? These are all made in the USA and shipped super fast! You're going to love them!