Kids Camping Tent: Cute DIY Tents for Indoor Camping
Make indoor camping fun with a DIY kids camping tent where you can spend lots of quality time together while teaching them life skills all in the comfort of your home! These 10 Cute DIY Kids Camping Tent Ideas will surely be a hit and kids won't mind staying indoors. There's no need to buy kids' tents when you can make one at home. Just use what you already have at home to create stylish tents, forts, and teepees. Decorate with some lights, pillows, blankets, stuffed toys, and books too. Have awesome camping at home experience by adding some plants and even preparing some food like s'mores, hotdogs, and tin foil food!
1. Cardboard Camp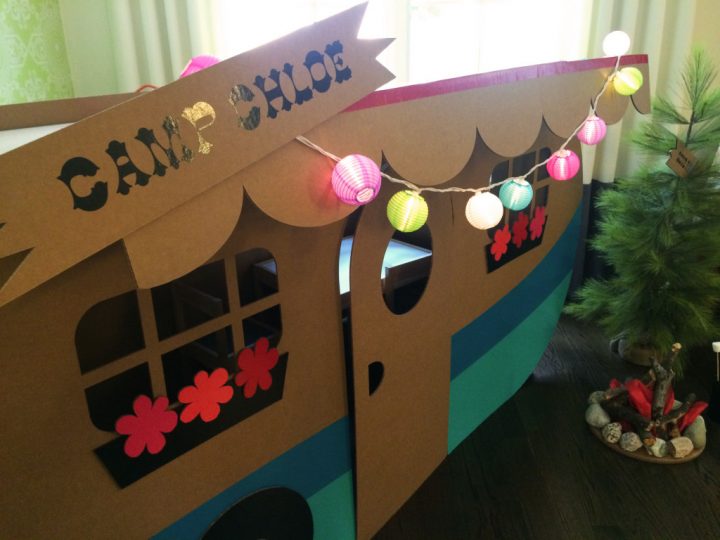 Looking for some inspo for great DIY kids play tent idea? Make a minivan cardboard camping tent and pretend to be traveling and camping outdoors. Add pretty lights and have your stories and games ready for a fun camping day!
2. Midday Campfire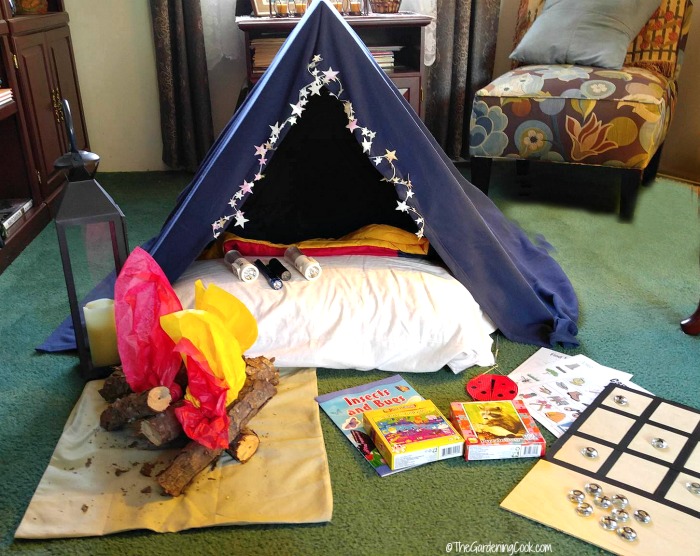 Have a faux campfire and recreate a camping scene at home with this DIY kids indoor tent. Gather some craft supplies and be ready to craft away and play some games in this cozy little kids tent.
3. Tiny Teepee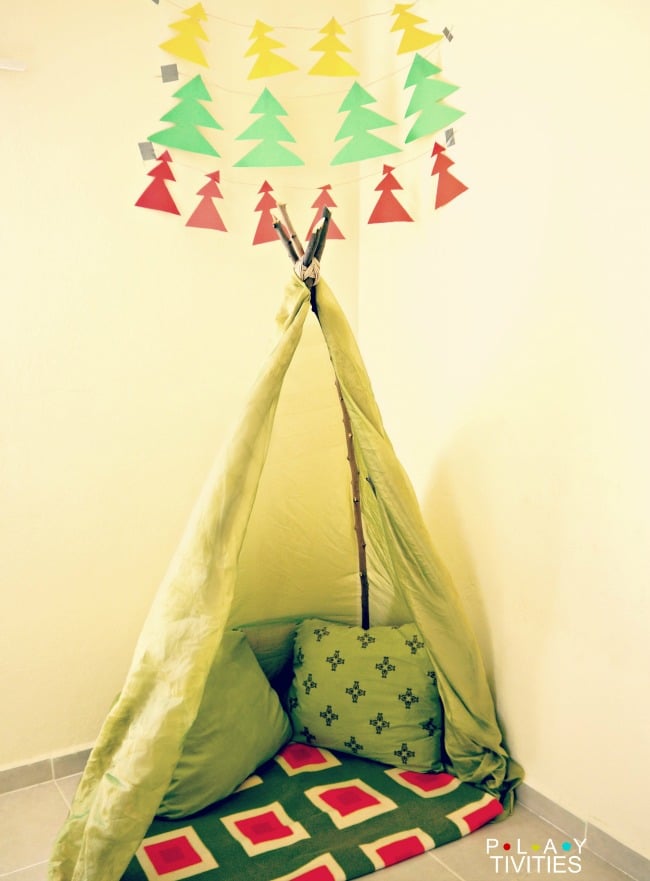 Use a corner of their room for a small tent for kids. It's a cozy way to have a play and reading space where you can snuggle up too!
4. Boho Dreams
A great kids camping experience without being outdoors is creating one for the indoors. So you can make this super easy no-sew kids teepee tent on your porch. Get colorful and creative by mixing and matching prints and textures on pillows and blankets. Go ahead and put some toys, books, games to decorate and keep them busy!
5. Couch Campin'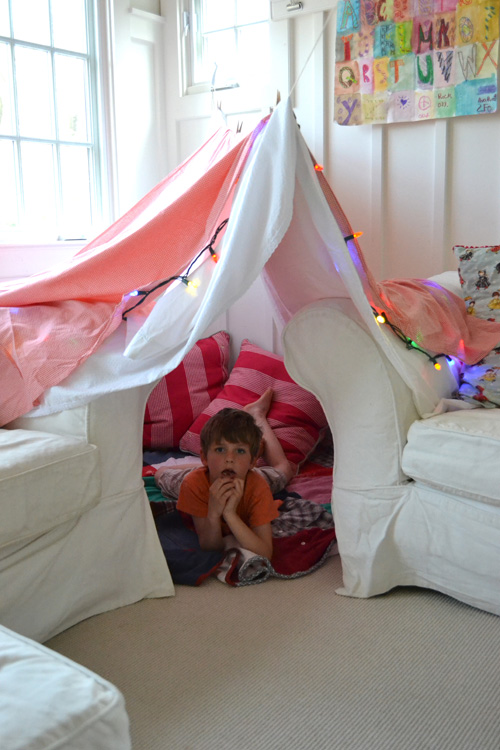 This one's a pretty cool idea for a kids indoor play tent. Super simple and easy! With blankets and pillows, use the spaces between couches as your kids' camping spot. The best part? It's a perfectly cozy space for movie nights! Don't forget the popcorn!
6. Sew Me Not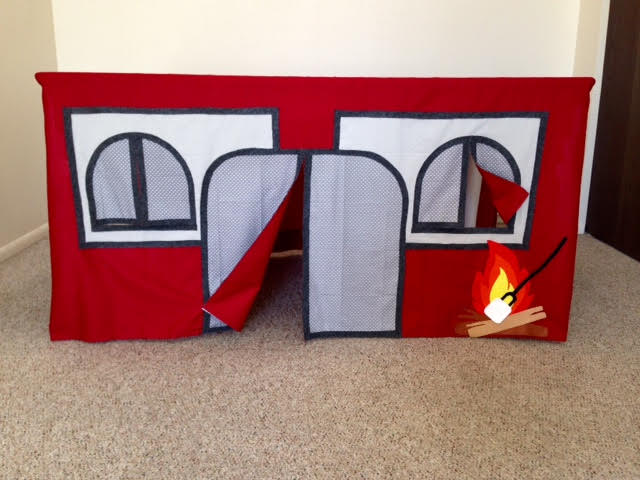 Running out of space for indoor camping? Don't worry! Make use of the space underneath any table! With a table cloth, it's possible to make a no-sew tent house for kids! Easy Peasy!
7. Blanket Fort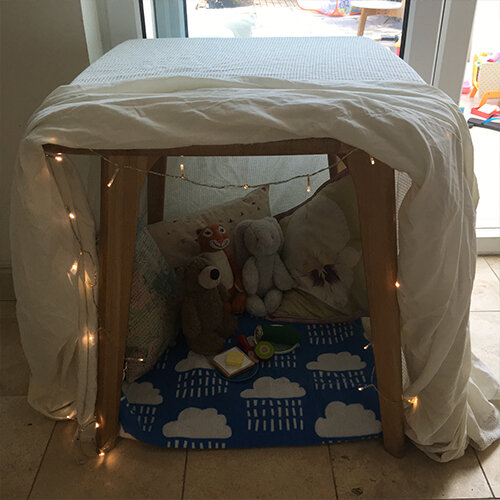 Grew up playing with blanket forts? Make one for your kids too. Put a blanket over a small table and make this DIY kids reading tent cozy with some pillows and soft toys. A perfect little spot to read a book during the day! And at night, those fairy lights are perfect to take them to dreamland.
8. Camp Canopy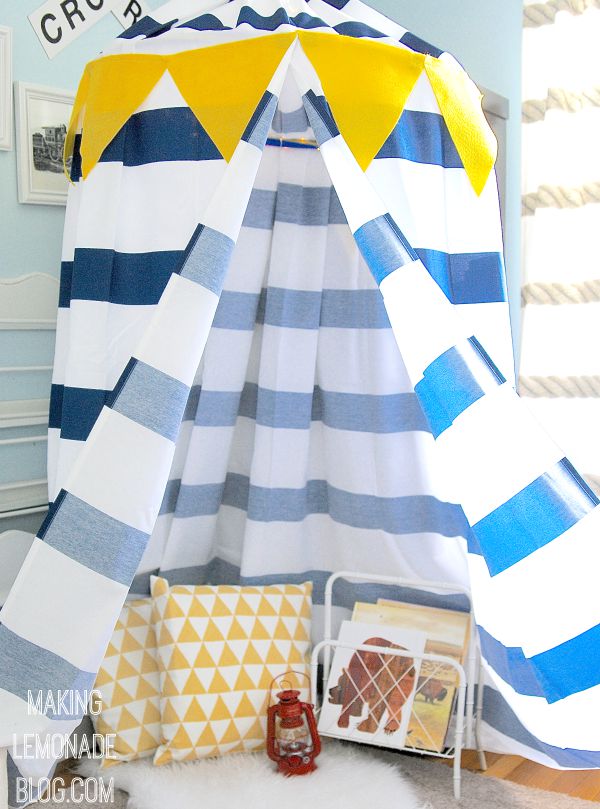 Put a DIY kids canopy tent in their bedroom so they can play in their own space that's super comfy. Have all their favorite toys and books around so they'll be quite busy having fun in their own rooms.
9. Cardboard Playhouse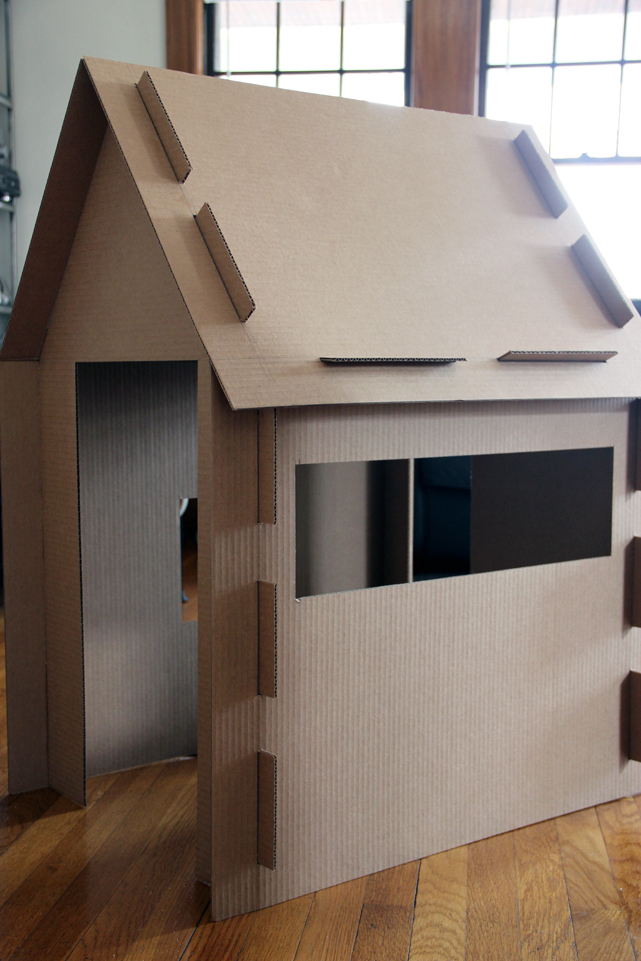 Cardboard kids play tent house is perfect for pretend play! A perfect camping home where they can pretend to eat and sleep comfortably indoors. You can even teach them how to make their own bed as one of your camping activities.
10. Teepee Frame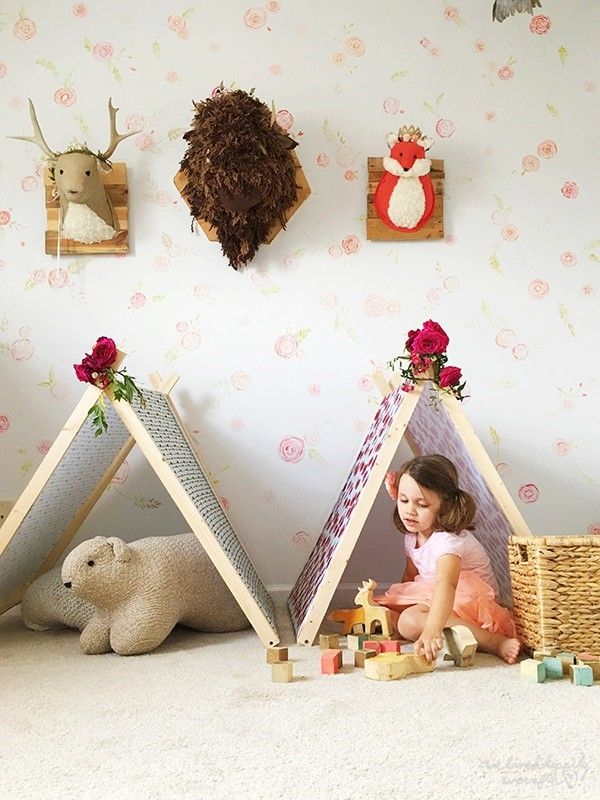 Place these kids play tent for your kids and create a whole camp in their room or your living space. Let them get a feel of a real camp by having some faux campfire in the middle of the room so they can cuddle and share stories. The fun doesn't stop just because you're indoors! So prepare your camping gear and have lots of games and activities for a memorable indoor camping experience!
Want To Prepare Lots of Fun Activities At Home For Your Kids?
You'll need loads of activities to keep them busy while you're at work or doing some chores. We've got some 10 Fun Kids' Activities At Home and Crafts for Kids that you can prepare so they never run out of things to do!
Searching For Ways To Recreate The Camping Vibe At Home?
Even if it's indoor camping, you can make use of these bonding moments to teach them some life skills. Have them pack their camping essentials as they would on a vacation or family trip. It helps if all their things are personalized so it's easy for them to pack, grab and go! Here are some things you can personalize with their names and have them in super cute designs – backpacks, drawstring bags, and bento lunch boxes! Perfect to stuff their bags with clothes and some of their favorite books, toys, and puzzles for their indoor camping! The best part? These are all made in the USA and shipped super fast! Your kids are going to love them!