Mother's Day Gifts She Will Love: 10 Easy Mother's Day Gift Ideas
I just realized Mother's Day is but a few winks away 😱 Seriously, where did the time go? Like all good kids, I bet you're already thinking of Mother's Day gift ideas to surprise the best woman in your life. We got you! We scoured the internet for 10 of the easiest, most cost-efficient Mother's Day gifts, so you don't have to.
1. Egg Carton Flowers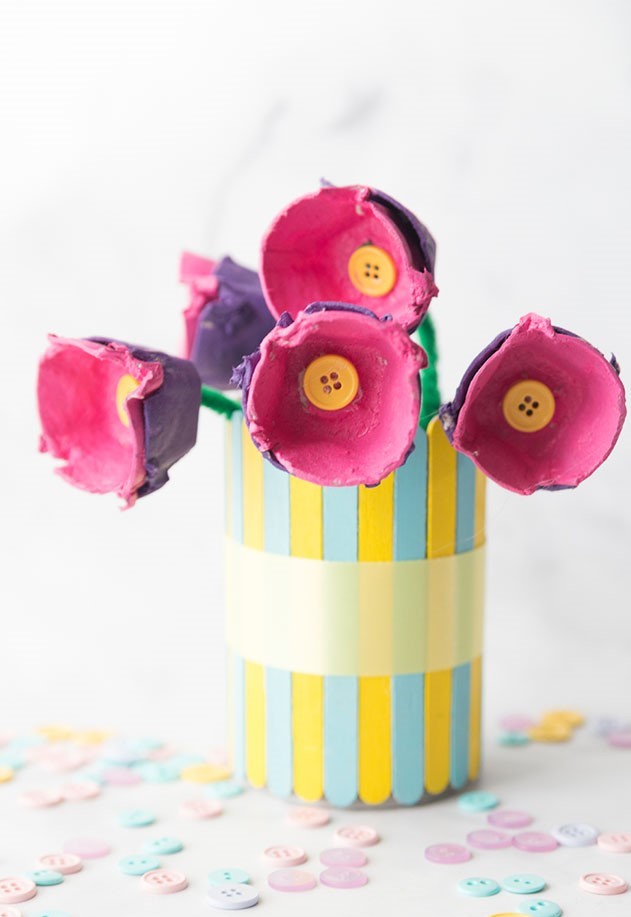 Forget costly designer bouquets. Great DIY Mother's Day gifts don't need to break the bank. Here's how you can create a colorful, environmentally friendly bunch of blooms made out of egg cartons. They look so pretty and will stay fresh for years.   
2. Fingerprint Art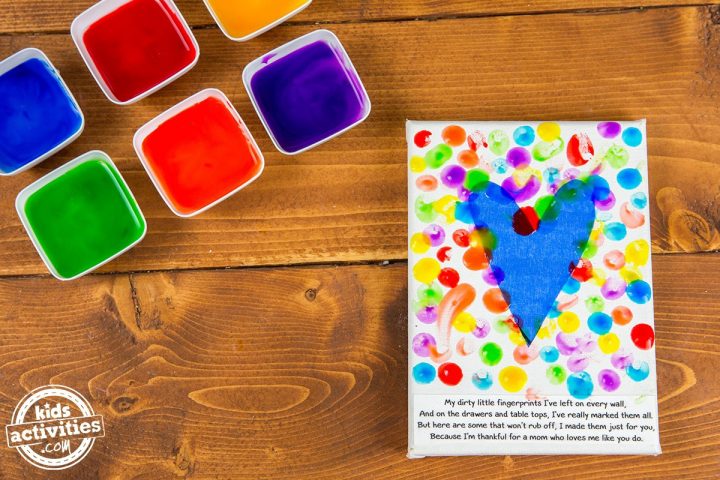 On the hunt for cute handmade Mother's Day gifts the littles can make? All this masterpiece needs is a canvass, a couple of nontoxic paints, and lots of creativity. This easy DIY will be so adored, it won't come as a surprise if this ends up on the most coveted spot on top of the mantel. 
3. Butterfly Mother's Day Card
Give your I Love Yous a creative spin with this delightfully cute handprint card. If you can pin the kids down for a minute (I know this sounds nearly impossible), you can trace their hands onto a sheet of colored paper to make butterfly wings. Stack your cut outs, slap on a bit of glue, et voila–they now have a showpiece they can write on. 
4. Fingerprint Mug
You won't believe how easy this DIY Mothers' Day gift is to make. Gather a couple of skin-friendly paints, white colored mugs, and a few creative thumbs. Your little Picassos can turn these ordinary ceramic pieces into an aviary, a garden, or a self-portrait mums will love. 
5. Stamped Tea Towels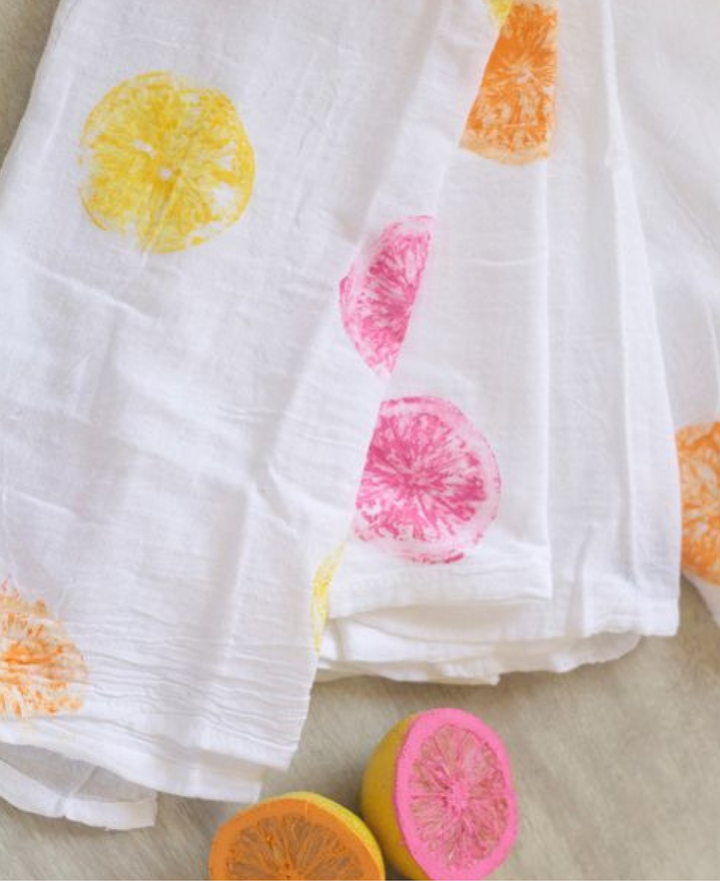 Who says white linen are boring? Your two-year-old can easily turn this plain kitchen staple from drab to divine with leftover slices of citrus and a few splotches of pastel-coloured paints. Handmade presents like this stamped tea towel do make the best Mothers Day gifts. 
6.  Mason Jar Candle 
Looking to see her face light up? Here's a mason jar candle Mothers Day gift USA loves. The kids can pick a mix of colors their favorite SuperWoman adores to create this whimsical candle holder. The best part? It's cost-effective and so fun to make. 
7. Cupcake Bouquets
Give your home baker a well-deserved treat by making these delectable cupcakes. They make for the best last minute Mother's Day gifts and are guaranteed to be a hit. Just remember to throw some sprinkles on for that extra oomph!
8. Geometric Mother's Day Surprise
Now here's a special Mothers Day gift USA has yet to try. Have the kids list down their mum's best qualities and stuff them into these geometric shapes you will love crafting.  Don't forget to have a roll of tissue ready, 'cos these little surprises will definitely trigger waterworks. 
9. Paper Plants
On her special day, surprise your brown thumb in the family with these homemade Mothers Day gifts. These DIY paper plants do not require constant attention but will look just as gorgeous as their live counterparts. 
10. Mother's Day in a Jar
Motherhood is a 24/7 job, but as fulfilling as it is, it can be darn tiring, too. Power your SuperWoman with this jar filled with random awesomeness. From her favorite lip balm to that luscious bar of soap she's been dying to have, this is one of the simplest yet most meaningful Mothers Days gifts she will ever receive.
There are a thousand and one ways to make any mom feel special on Mother's Day. Not too crafty? No worries. You can shop from our full range of Mother's Day gift ideas and choose a thoughtful, personalized gift she will love. These are all made to order for you in the USA and shipped fast.