10 DIY Home Command Center Ideas That Will Make Your Life Easier
Gear up for the New Year! Refresh your space with these easy DIY Home Command Center Ideas to get your mom life organized. Give these clever home command center ideas a spin and create one that resonates with your personality and family's lifestyle.
1. Bright and Happy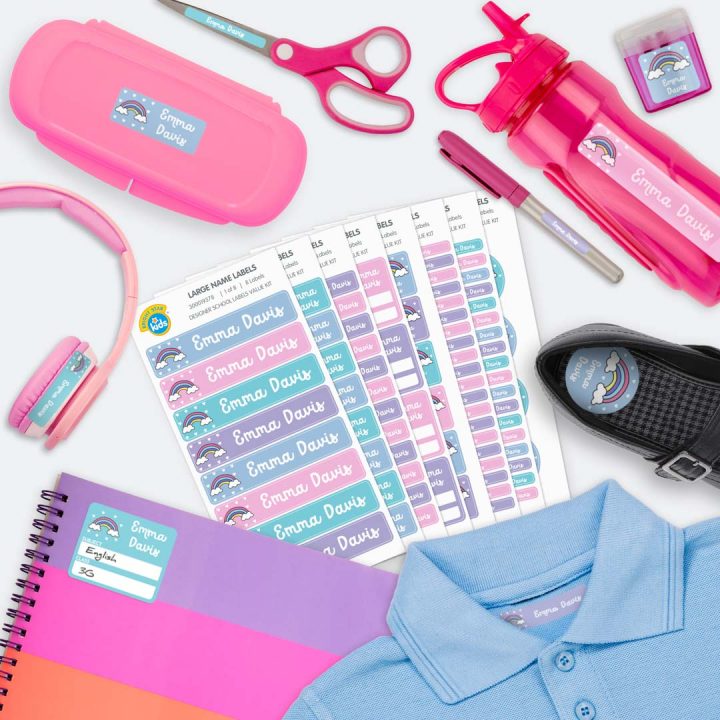 Create a spot for your kids' everyday essentials. Choose a fun patterned-theme for your DIY home command center, and make it a happy corner they will all love!
2. Behind Closed Doors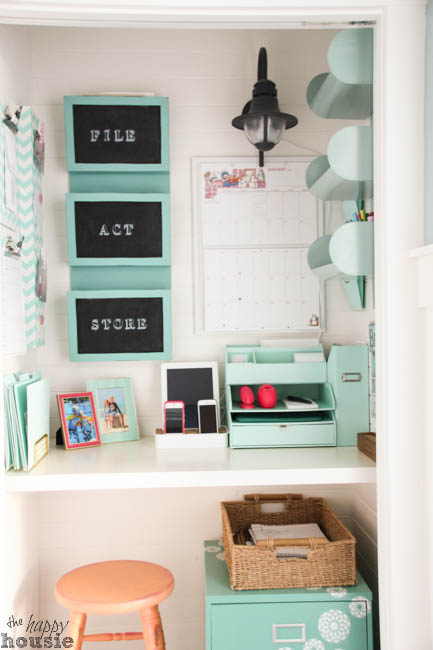 Wondering how to make a home command center with your small space? Utilize a spare closet and design your space according to your needs. Add a pop of color and personalize your space with some photos, too. The best part? You can hide every little mess (if any) behind those closet doors. Whew!
3. Wall Encounter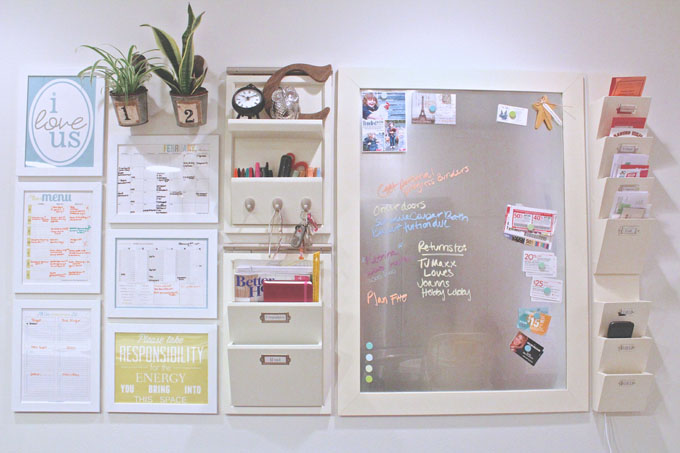 Sort everything out from menu planners, schedulers, to pen and pencils, and even coupons and vouchers in just one space. Get your inspiration from DIY command center ideas for home. Keep it neat and clean against a white wall. It saves space and is pleasing to the eyes. OC mom approved!
4. Fridge Advantage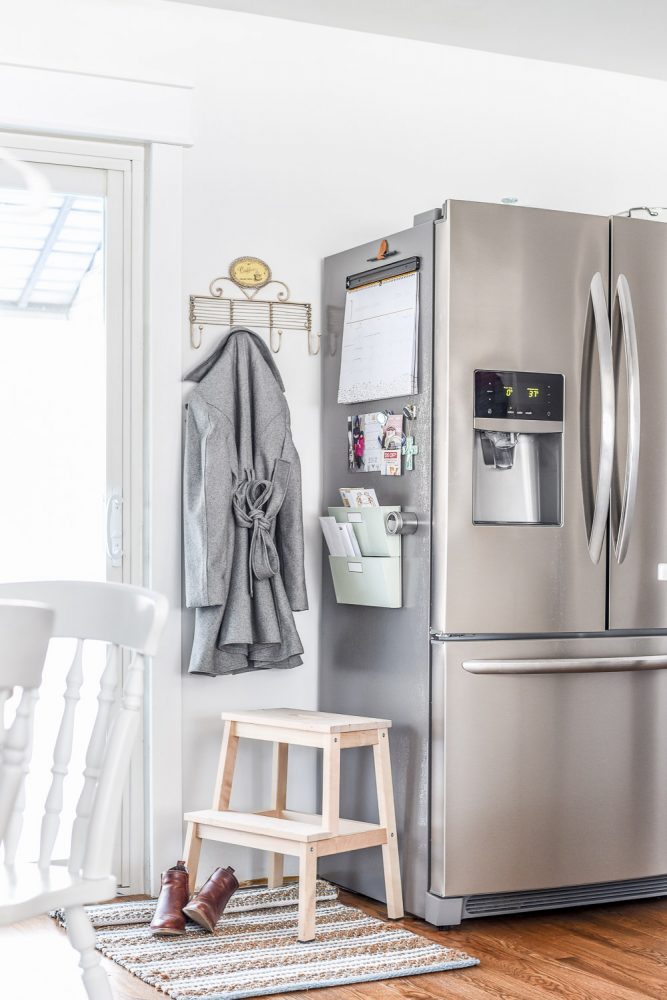 Don't be limited with just floor space. Go vertical! Consider using your fridge when thinking about how to make a home command center. Find a planner and a small organizer with magnets, et voila–you've got everything within reach!
5. Cool School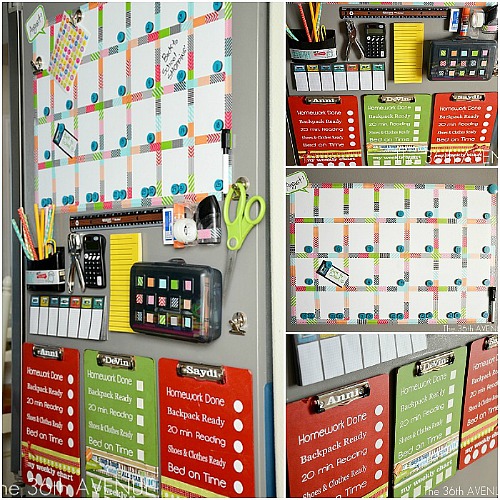 Sort out all your home and school stuff with a fun home command center design. It makes keeping up with your schedule and to-do lists super easy!
6. Framed Up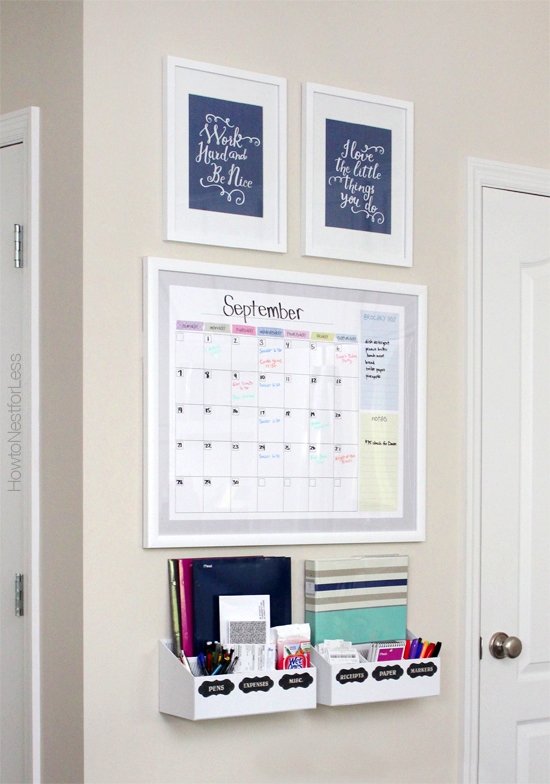 When creating a home command center, you want to steer clear of any mess. Put everything up on a wall in your kitchen. A big calendar and supply organizers will do the trick to keep everything neat and simple. Label them and you're good to go.
7. Chalkboard Fun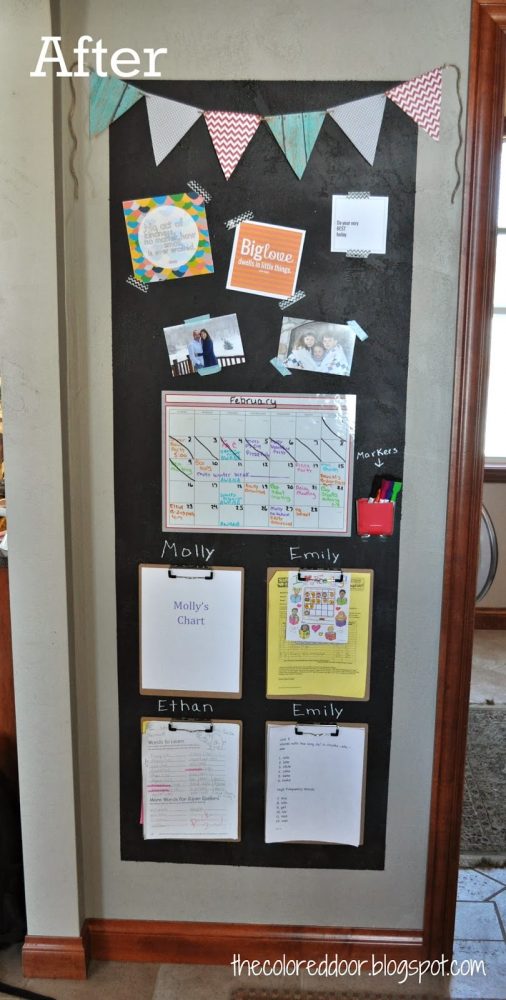 Make your DIY home command center fun with a chalkboard panel. Get your kids to do some artwork on it and give them access to their designated clipboards, too.
8. Your Wire & Only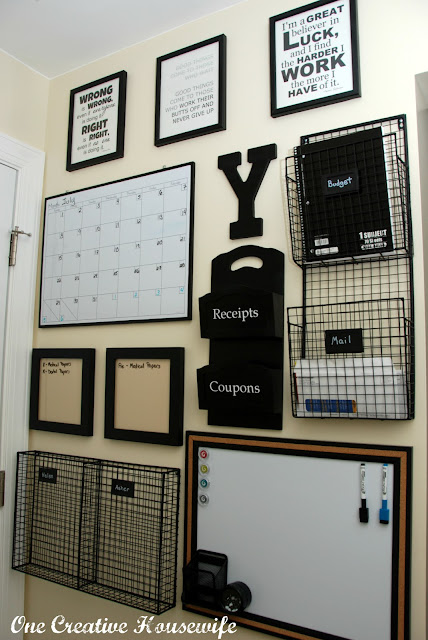 Say goodbye, boring blank wall, and hello well-organized life! Have a wall to yourselves for your Command Center home organization! Get those frames up, add a calendar, whiteboard, and wire baskets to organize all your papers, mail, and other supplies.
9. Secret Space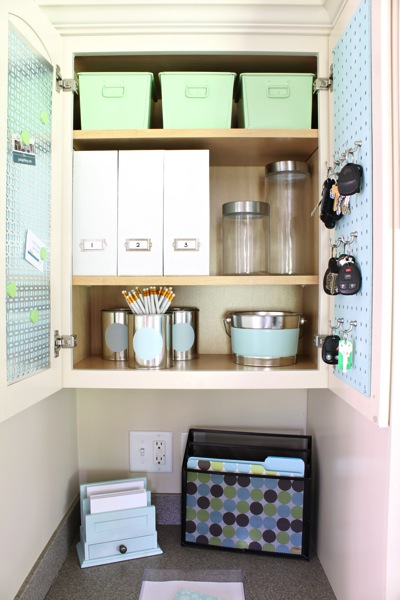 Find any corner or cabinet at home and turn it into your drop zone. It's a sneaky little way to create a DIY home commander center. All you need is a pegboard, some bins, and folders to get your small space organized.
10. Geeky Modern Sleek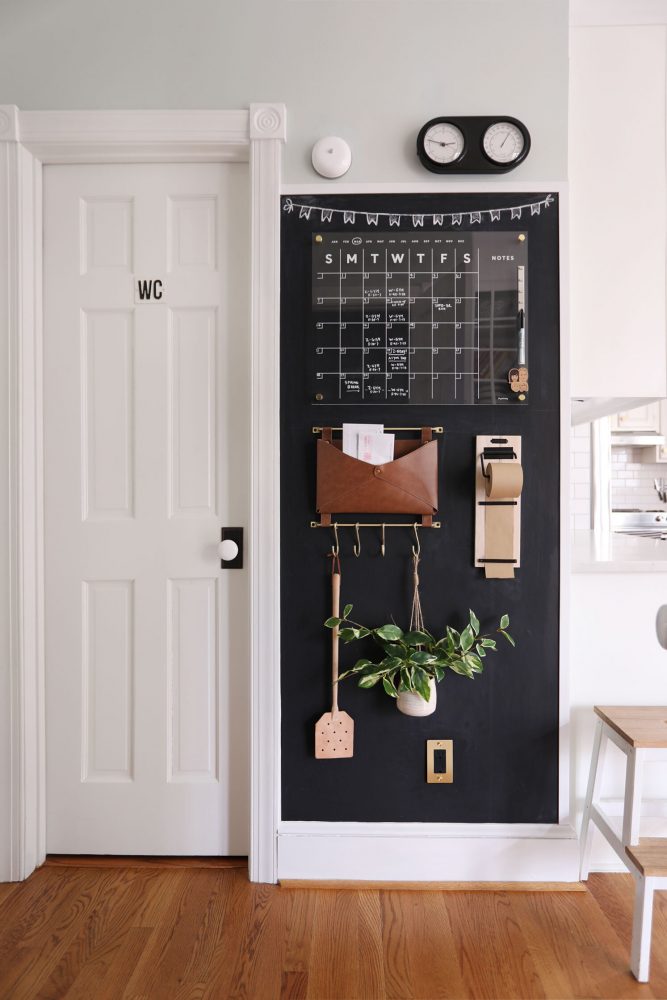 If sleek is more your aesthetic, you'll love this home office command center where they've created an accent wall and made it into a focal point. Add well-curated pieces to get your command center looking stylish yet very functional.
Got DIY Home Command Center Ideas To Share?
Post and tag us on Facebook and Instagram. Who knows? We might feature your amazing tips and hacks on our blog, too!
Looking for More Useful and Practical Hacks?
Read about our Easy Meal Planning Tips and Genius Fridge Organization Hacks! Check out also our article on real moms and their best mom hacks.
Organizing and Labeling All Your Home Essentials?
You'll absolutely go crazy over chalkboard labels for your pantry and other home essentials. These will definitely keep your home neat and organized. The best part? It's made for you in the USA and shipped super fast! You're going to love them!