Bar Cart Ideas: Creating Dad's DIY Bar Cart For Father's Day
Make a corner for Dad with some bar cart ideas where he can lounge after a busy day. We've gathered 10 cool and clever DIY bar cart ideas to inspire you to style your Dad's bar cart! It's the ultimate Father's Day gift! Whether it be a repurposed shelf or island counter for a coffee station or mini library, we've got amazing bar cart styling tips to help you achieve that perfect space for Dad.
1. Roll With It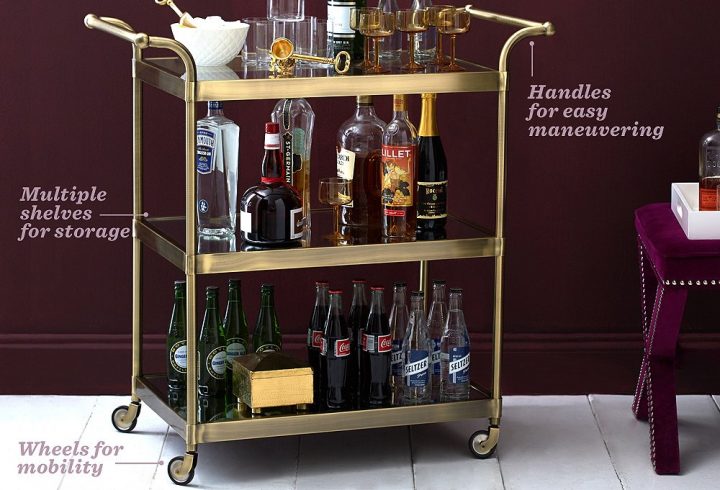 A bar trolley cart is a perfect choice for Dad so he can pick his favorite spot at home where he can enjoy his drinks.
2. It's A Sign
Create a mobile bar cart coffee station with a chalkboard sign that has a funny or witty quote for Dad. Perfect nook for coffee-loving dads!
3. Take A Shot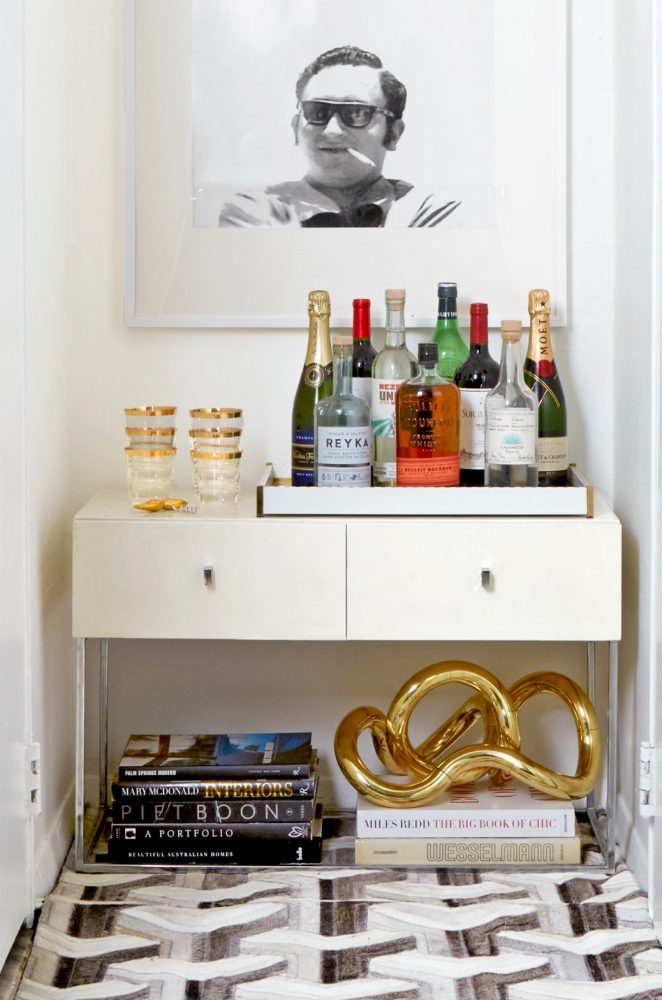 One of the best bar carts that you can personalize is this hallway table with your favorite portrait of Dad above it. Add his favorite spirits on a tray with some glasses and he's got his own bar set up!
4. Grill Drill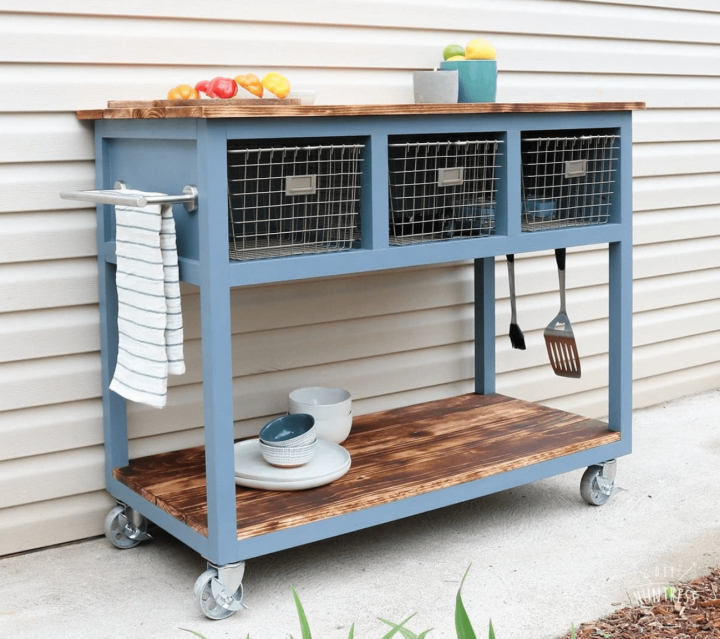 This Outdoor Bar Cart is perfect for Dads who love a good barbeque cookout. The perfect gift for the Master Griller!
5. Move To The Groove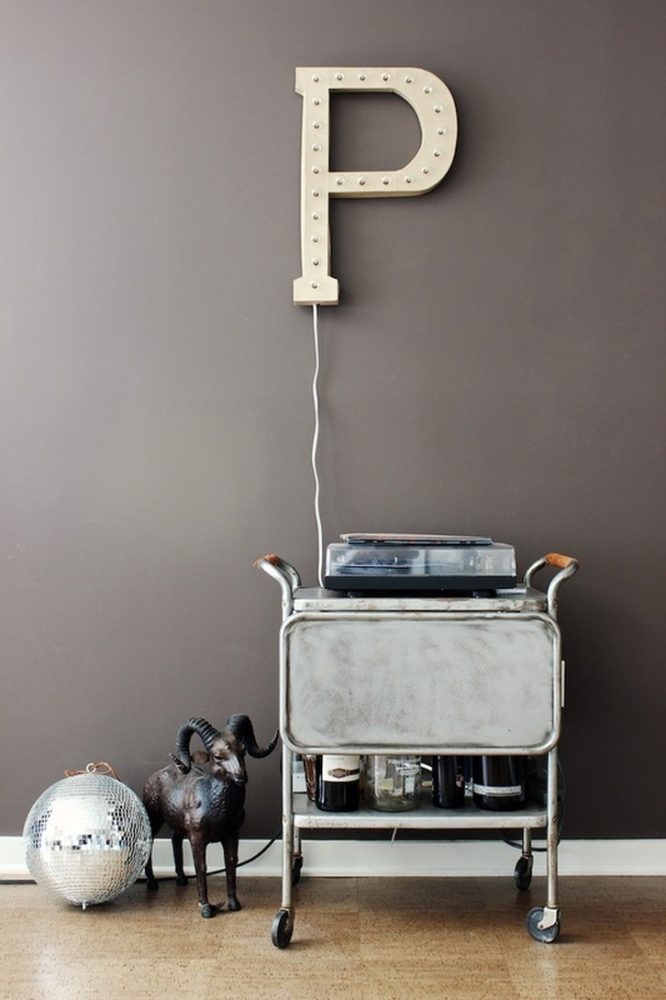 Make a good move with this small bar cart with a record player. Add a touch of disco with some funky lights to make him groove to his favorite songs!
6.  Pop 'N Chill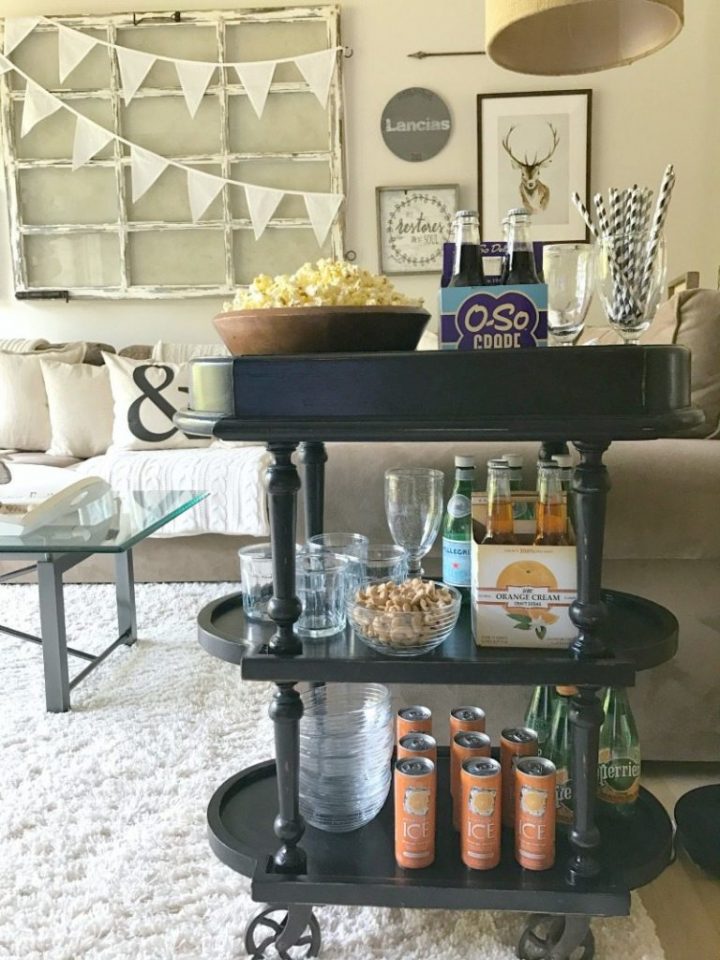 Organizing a movie night? Have snacks and juice ready with this DIY Bar Cart. Use a cute letter board with a list of Dad's favorite movies with a "Now Showing" sign. 
7. The Quiet Spot
Got a bookworm for a dad? Then this library cart is perfect for his favorite reads! Serve him a cup of coffee or a refreshing drink while he enjoys lounging in his nook. 
8. Retro Gaming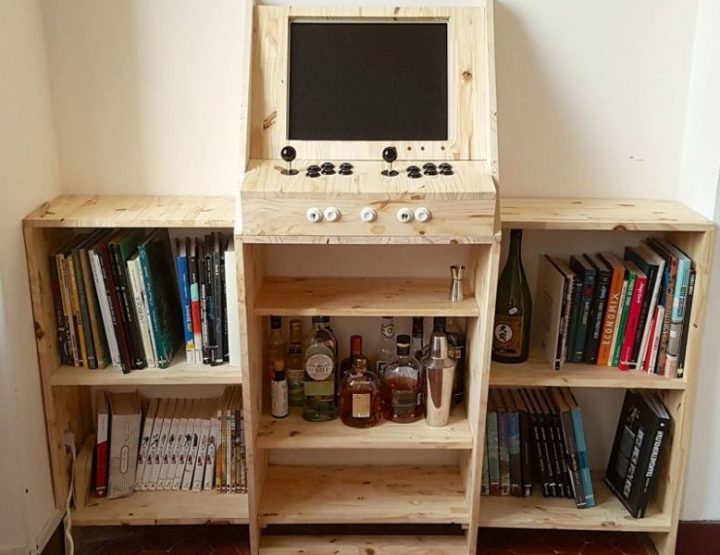 A gamer dad will go nuts with this! One of the unique bar carts that display his most prized possessions in a creative way! Don't forget to add his collection of wines and spirits too!
9. Call It Old-Fashioned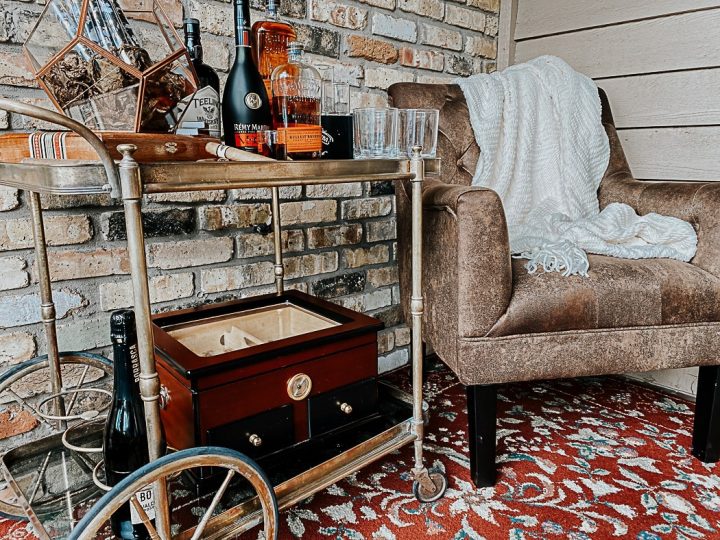 A dad will never mind staying stuck all day at home when he's got a fully stocked bar cart. Here's to lounging in the same spot all day! Cheers Dad! Enjoy!
10. Open Bar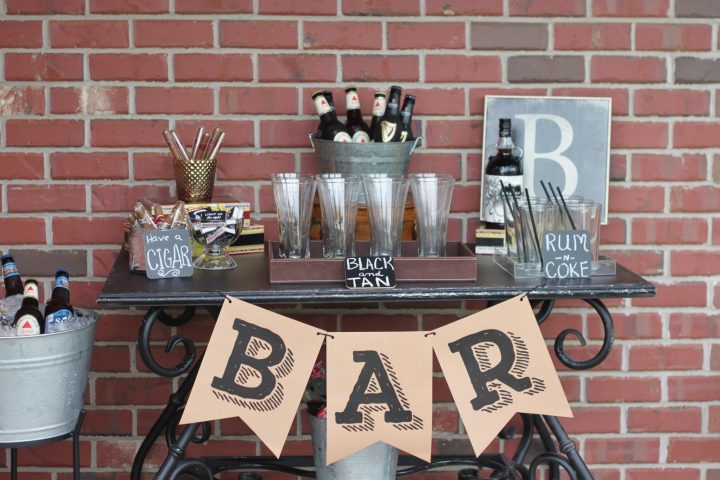 A dad who loves to entertain should have this fun DIY bar. Create a Bar Cart Checklist so you can have all his drink essentials set up and ready for when his friends come over. 
Try these bar cart styling for Father's Day and share with us a photo. Don't forget to tag us on Facebook and Instagram. We'd love to see how you've created the best Dad corner using these bar cart styling ideas!
Looking For More Father's Day Gifts and Ideas?
We've got Father's Day Cake that goes well with our bar cart ideas too. Create your own DIY cakes and sweet treats buffet bar cart. Have your kids color these Father's Day Coupons to spoil Dad even more on Father's Day! 
Want Personalized Gifts and Labels For Father's Day?
Use chalkboard labels to create food and drink labels or signs for your bar cart ideas. Then add these personalized gifts to your bar carts like custom beer labels and wine labels. The best part? These are all made for you in the USA! Dads love them!