Mouth-Watering Father's Day Cake Ideas 
Thinking of a Father's Day cake for your sweet tooth Dad? We've rounded up seven of our favorite Father's Day cake and sweet treats that are easy to make and are so sweet you won't be able to have seconds! Yes! They're that sweet!
Bailey's Cheesecake Recipe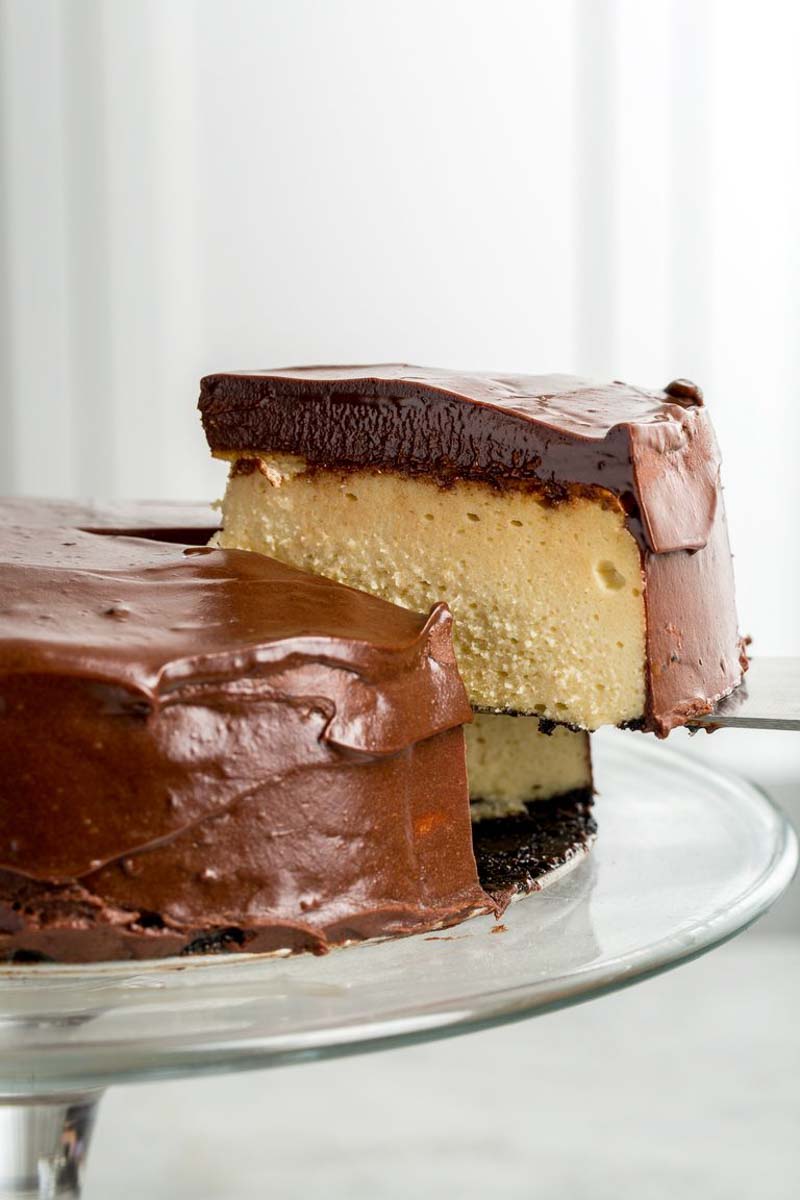 Make a Happy Father's Day cake for your Dad this year! He deserves a dessert with the right amount of sweetness after a hearty lunch and this cheesecake recipe is one that you must try. Baileys Cheesecake is one of those dessert recipes he will definitely want not only on Father's Day.
Banana Split Lasagna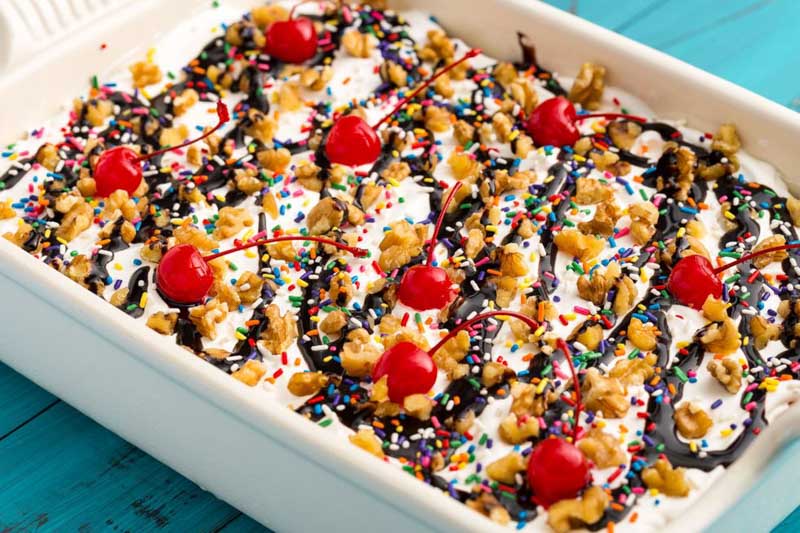 Banana Split with a twist? Take your Father's Day cake menu to the next level with this Banana Split Lasagna that will surely satisfy any sweet tooth's craving! Although it's one of those biscuit-based desserts, it's overloaded with sweet stuff that one flavorful serving will be enough for your Dad.
Salted Caramel Brownie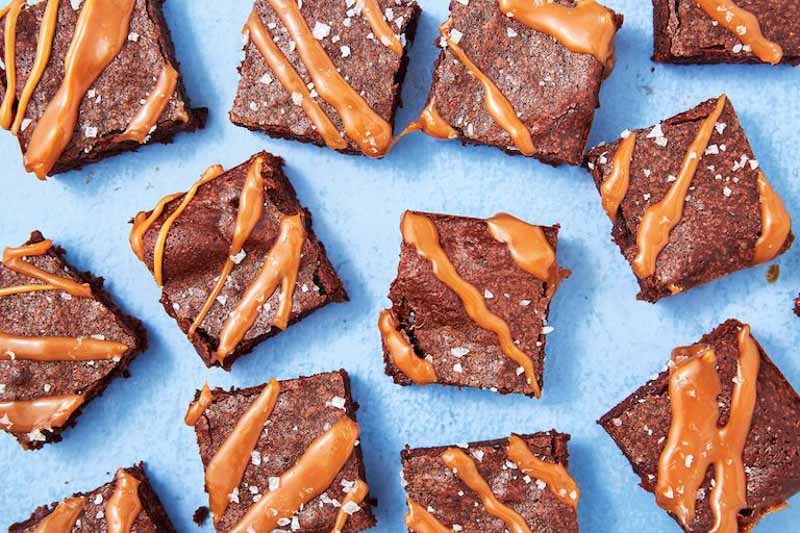 For this year's Father's Day cake, bake your Dad some delicious Salted Caramel Brownies that he can munch on anytime of the day. This brownie recipe could be his next favorite comfort food. Give it an extra crisp on the outside and moist on the inside!
Cookies and Cream Brownie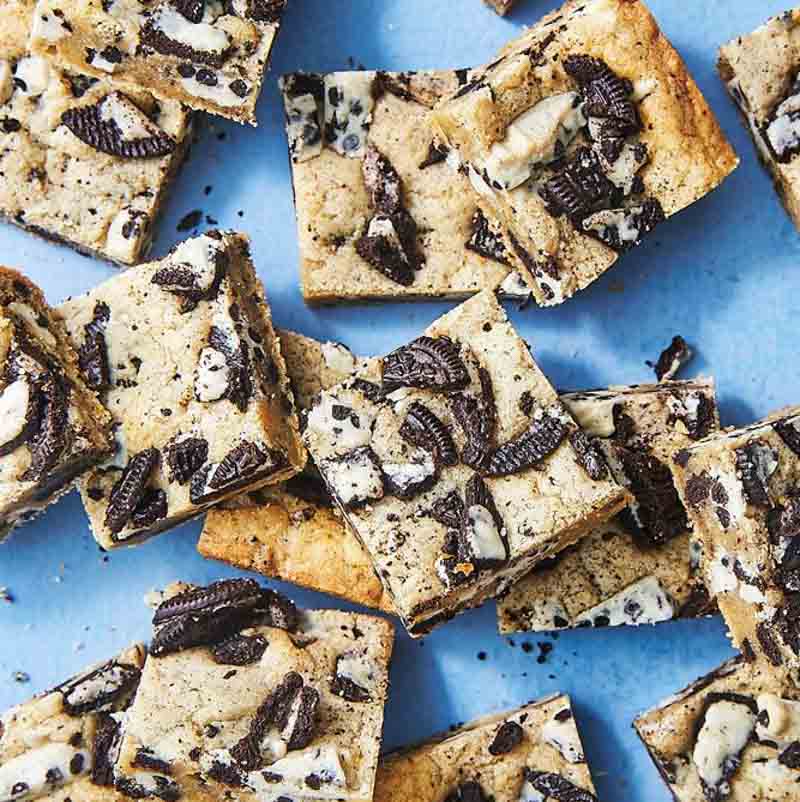 Thinking of making some snacks while you watch Netflix with your Dad? Try this Cookies And Cream Brownie recipe for a Father's Day cake. It tastes so amazing and you just know it's going to make it on top of your Dad's favorite brownies list.
Peanut Butter and Banana Upside Down Cake

Want to make a unique and happy Father's Day cake for your Dad this Father's Day but you have no experience in baking? Well, you should try this Peanut Butter Upside Down Cake that can make you your Dad's favorite. Unique desserts like this will not make others think it's your first time baking!
Rocky Road Cheesecake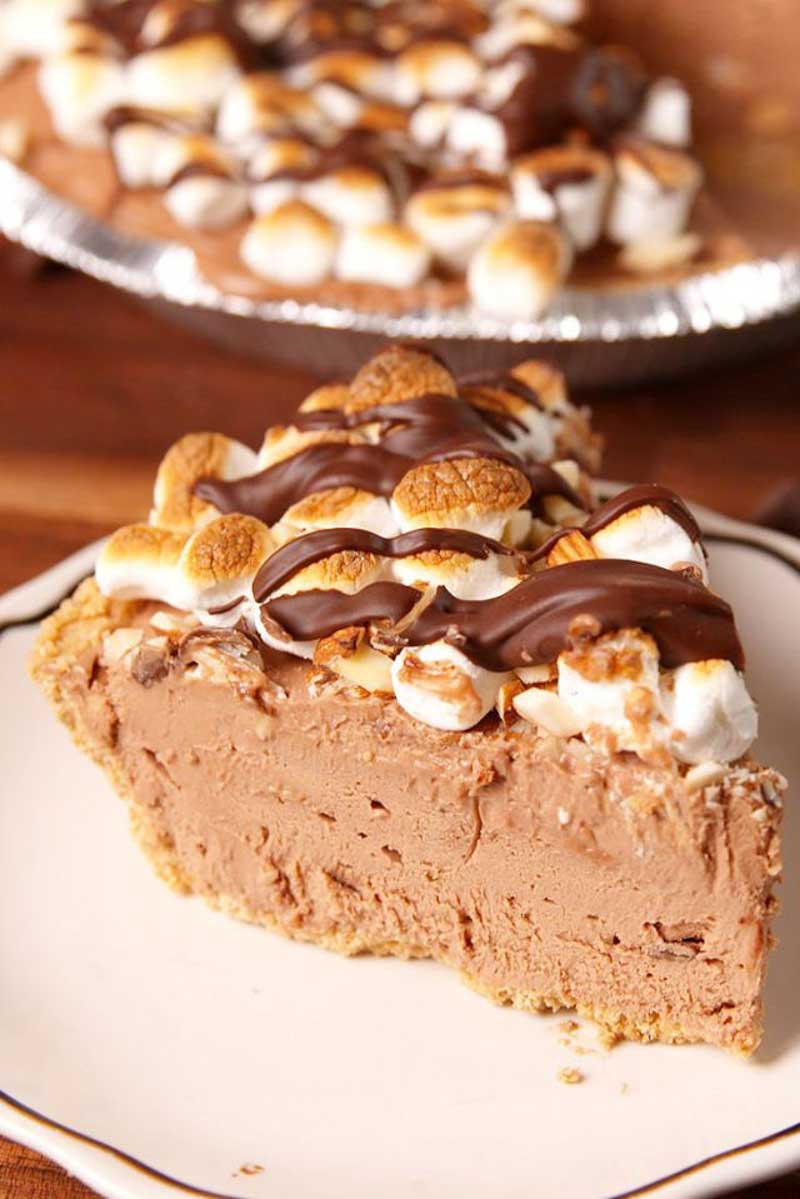 Make your Father's Day cake extraordinary with this Rocky Road Pie cake recipe. If your Dad is okay with anything nutty, then you're good to go with this! This cheesecake recipe is so tasty and there's so much perfection in a pan that the whole family would definitely love this.
Twix Cheesecake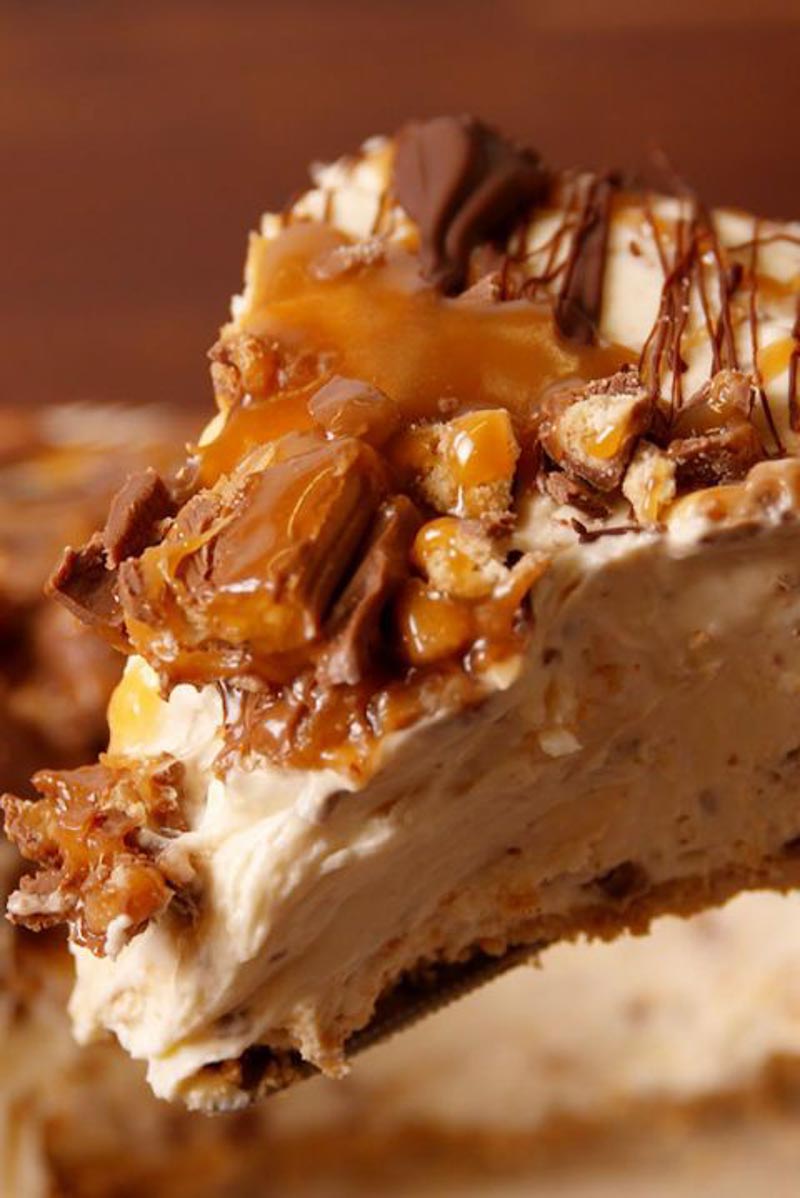 If your Dad is into anything caramel or if Twix is his favorite, then Twix Cheesecake is the absolute choice for this year's Father's Day cake! It's the kind of Caramel Cake recipe that will give you the taste of Twix with every bite. Perfect for those Dads who love cake flavors with this kind of blend!
Thanks so much for reading along. If you've got a mouthwatering recipe you'd like to share with the world, we'd love to hear from you! But for now… Have a wonderful Father's Day!
Looking For A Father's Day Card?
Download our free printable Father's Day Card. Also, check out our Father's Day Wrapping Paper. They're perfect to wrap your Father's Day gifts and treats with!
Want To Personalize Your Father's Day Gifts?
If you're making some cookies and treats, put them in a jar or brown bag and put a personalized gift label with a special message.  You can even dress up your little ones in personalized kids' clothes that screams Dad all over them. It'll definitely make him feel super special. The best part? These are all made in the USA and shipped super fast! You're going to love them!