10 Easy and Fun Kids' Halloween Costumes
Halloween is such a fun time of the year, though organizing kids' Halloween costumes can be a little time-consuming and often really costly! Here's our handy list of costumes that you can make at home that won't break the bank while still looking amazing.
1) Carl From UP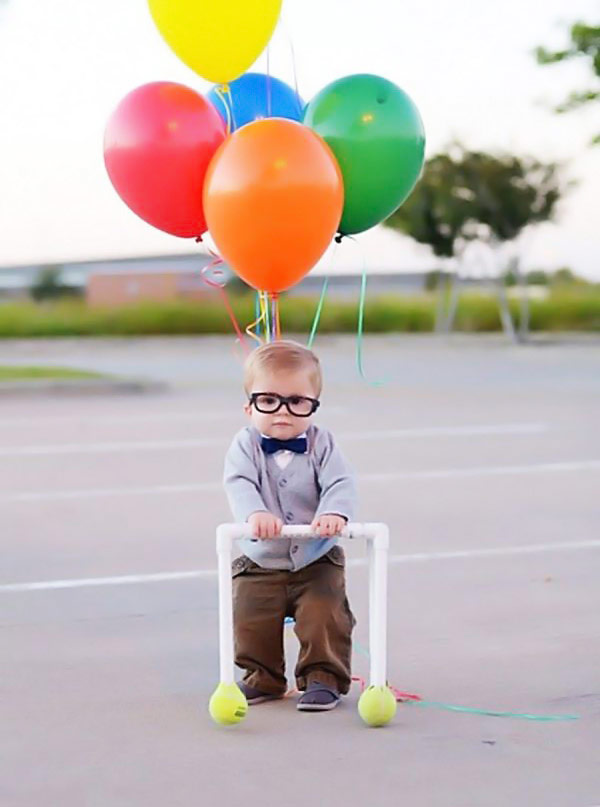 This has got to be one of the easiest kids Halloween costumes; you only need some helium balloons, fake glasses, and a little bow-tie to get the old man to look just right. A Golden Retriever would be an amazing bonus too! 
2) Baby Nonna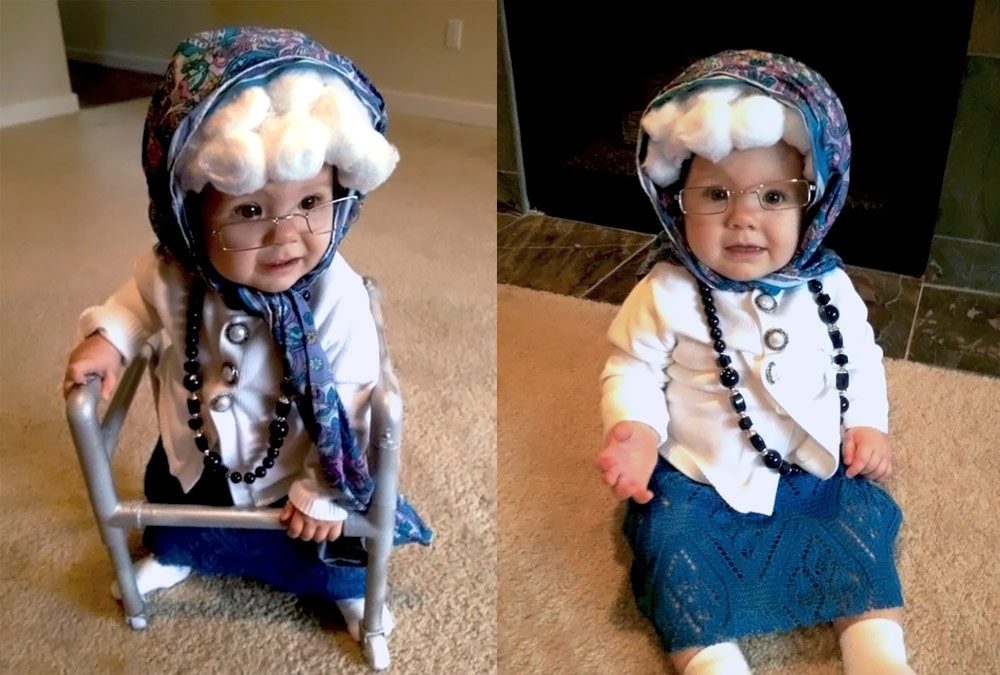 How cute is this little old granny Halloween costume, right? And if you're looking for Halloween crafts for kids this year, then I bet you would love doing this with your little ones! Attach large cotton balls to the scarf to achieve the old grandma look & add some pearl buttons to a cardigan to give it that extra touch of Grandma love. 
3) 80's Aerobic Instructor
 
Flashing neon colors for your kids' Halloween costumes this year? Why not! Let's do a bit of flashback this year and let your kiddo rock this fun 80s Halloween costume. This is one of those eye-catching kids' Halloween costumes that you would have fun putting on your little one.
4) Clark Kent / Superman

You'll love this easy DIY Halloween costume. buy your superhero t-shirt online or paint one yourself at home. You'll be able to find a pair of glasses at your local thrift store or bargain-mart that will fulfill the Clarke Kent vibe!
5) Mini Hipster
Isn't this mini hipster costume so adorable? This is definitely one of those cute kids' Halloween costumes that will make everyone say naaawwww. Add some temporary tattoos or a fake tattoo sleeve for that extra touch of hipster.
6) Little Football Star

Future Tom Brady or Jerry Rice in the house? Dress your kids as their mini versions in this year's Halloween and score the whole nine yards. Dress your kid in a cute little sports jersey and give them a football to finish off this mini football player look.
7) Jr. Scuba Diver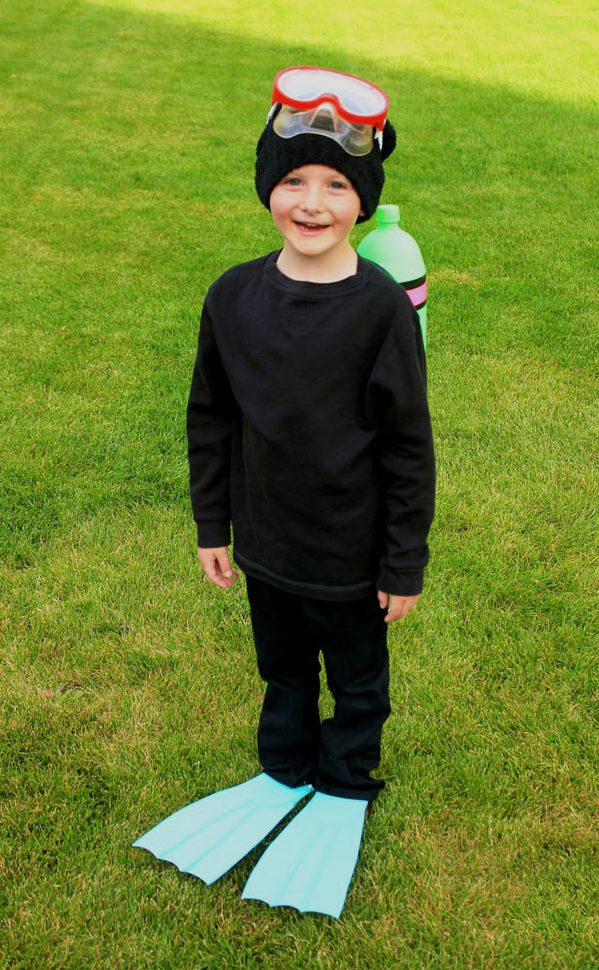 If ever you're searching for simple kids' Halloween costumes, then you're on the right track being that you've landed here! Get your little one in long sleeves, a black beanie, goggles, flippers, and your junior scuba diver is ready to snorkel.
8) Little Lumberjack

Another easy DIY Halloween costume is this little lumberjack costume that only needs a fake beard, a flannelette shirt, suspenders, and a fake ax. What's even more fun about this is that you make do the fake ax with your kids at home using cardboard, paint & a wooden stick. It's mega easy & super cute.
9) Crazy Cat Lady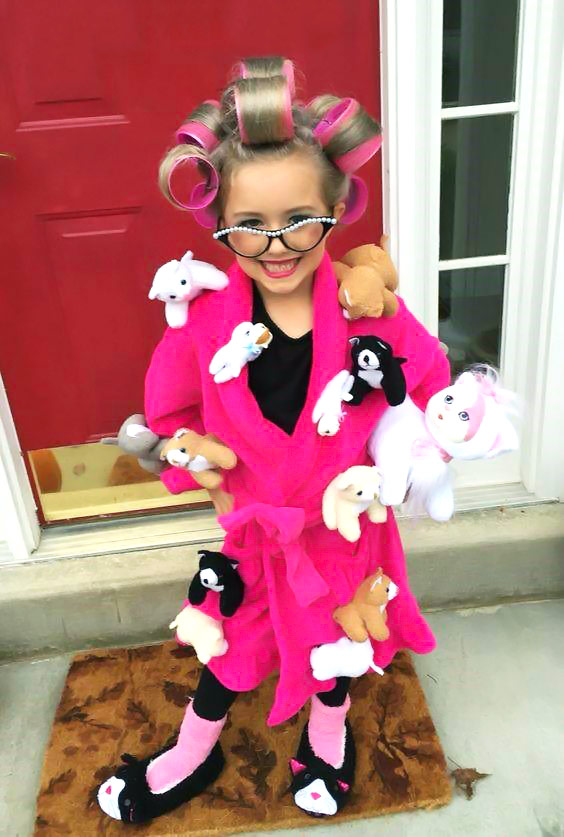 If you or your kids love cats, then you may consider this crazy cat lady get-up for Halloween. It's such a cute, yet hilarious, Halloween costume, isn't it?
10) Ace Ventura – Pet Detective 

Your little boy may have never heard or watched Ace Ventura: Pet Detective, but this adorable costume for Halloween will surely make the older ones giggle. A tutu skirt, a plain white shirt, a loud button-up shirt, and tons of hair jell are all you need to achieve this mini Ace Ventura get-up for your kiddo. Easy, simple, and fun!
We hope you've enjoyed checking out these cute kids' Halloween costumes and craft ideas!
Let us know if you try any out, we'd love to see pictures! You can tag us on Instagram @brightstarkidsUSA & we might even feature you on our blog.