10 DIY  Cardboard Christmas Fireplace
Ever thought of having a Faux Fireplace for Christmas? A DIY Cardboard Fireplace for Christmas is super easy and fun to make with your kids.  
Check out these 10 Faux Fireplace ideas and tutorials that you can make out of cardboard and other arts and craft supplies!
1. Ho-Ho-Holiday Fireplace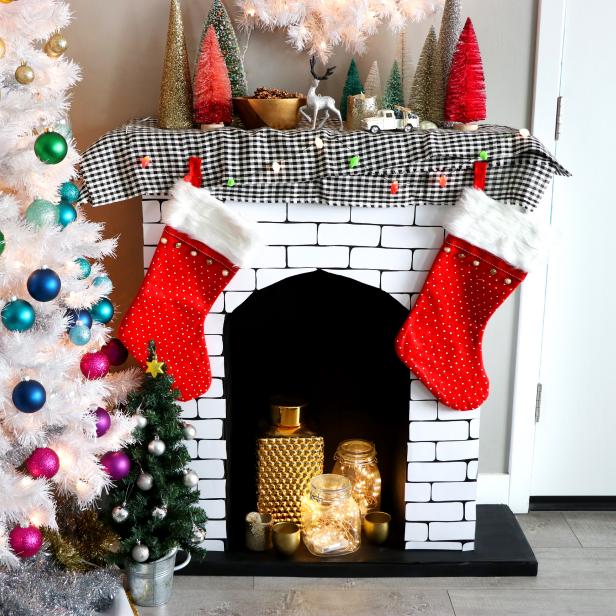 Excited about the holidays? Make this easy DIY Cardboard fireplace with your kids, and spruce it up with mini Christmas trees, reindeer, and giant Christmas stockings for more holiday vibes.
2.  Christmas Fire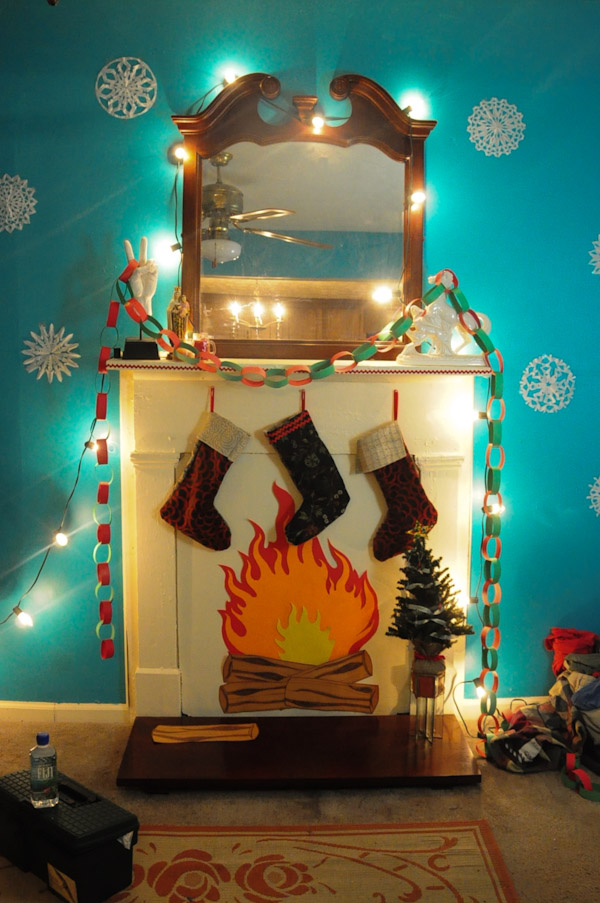 Try making one of the faux fireplace ideas that feature a Christmas fire.  A mini Christmas tree and a papercraft garland tie everything in for this simple Christmas fireplace. 
3. Shabby Chic Faux Fireplace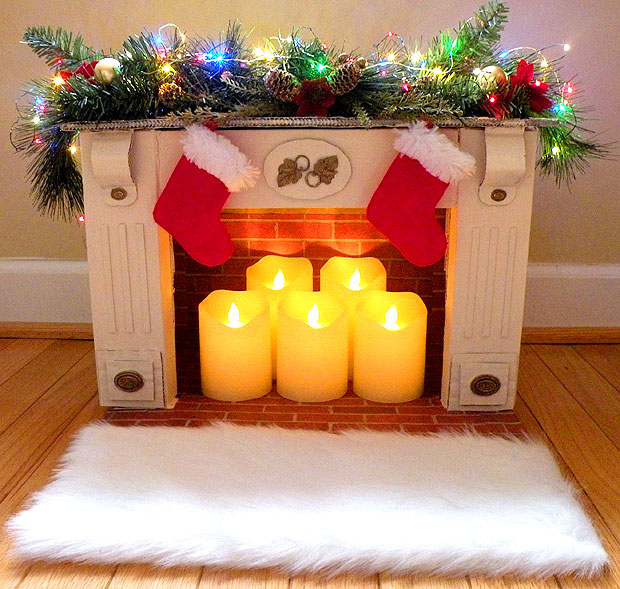 There's always space for a mini fireplace that you can find a spot for in your home. Go all out on Christmas decors, add some LED candles and you've yourself a faux fireplace for Christmas!
4. Faux Brick Stone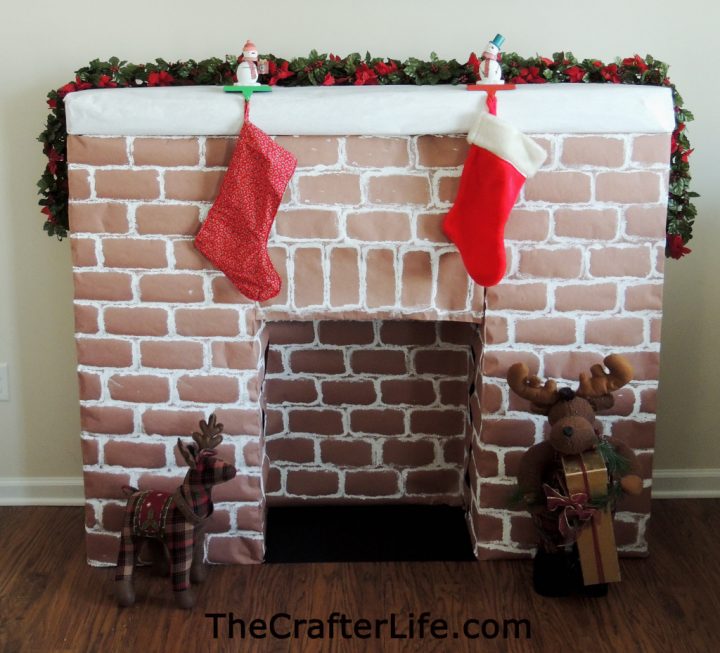 Want something that looks close to the real thing? A faux brick fireplace that's made out of cardboard is perfect! Add your favorite Christmas decors like toy reindeers, Christmas garland, and Christmas stockings!
5. Farmhouse Faux Fireplace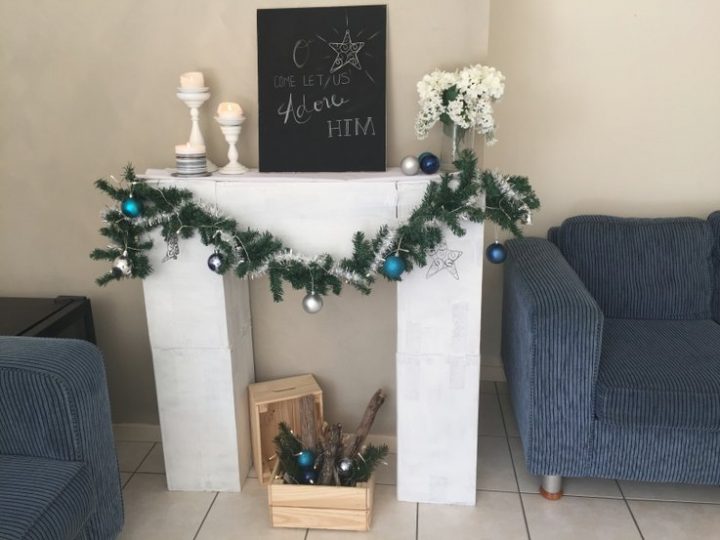 How about a farmhouse faux fireplace idea? With logs and garlands as your Christmas decors, it surely gives you that warm Christmas feeling even without fire! And that chalkboard sign? Love it!
6. Rustic Faux Fireplace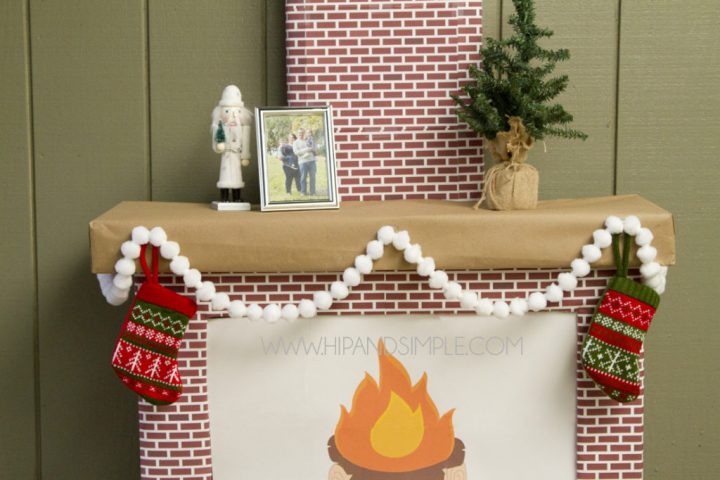 The perfect background for your rustic decors and knit Christmas stockings is this cardboard fireplace. It's super easy! 
7. Christmas Mantel Shelf
No need for fire to make an awesome Christmas mantel in this DIY faux fireplace corner. With all the other Christmas elements in this corner, it still feels all warm and cozy! 
8. Cardboard Christmas
A Faux Christmas Fireplace filled with colorful Christmas balls brightens up any room! Just add Christmas lights around it and it's looking a lot like Christmas. 
9. Paper Mache Stone Fireplace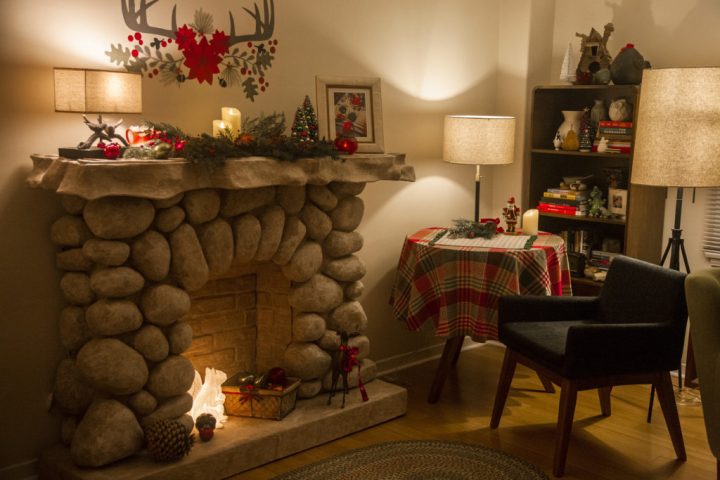 A faux stone fireplace is looking like it's the real thing. To make these DIY paper mache stones look even more amazing, decorate with some pine cones and twigs with those garlands and candles. It's the perfect cozy nook for a warm mug of choco. 
10. Candy Wonderland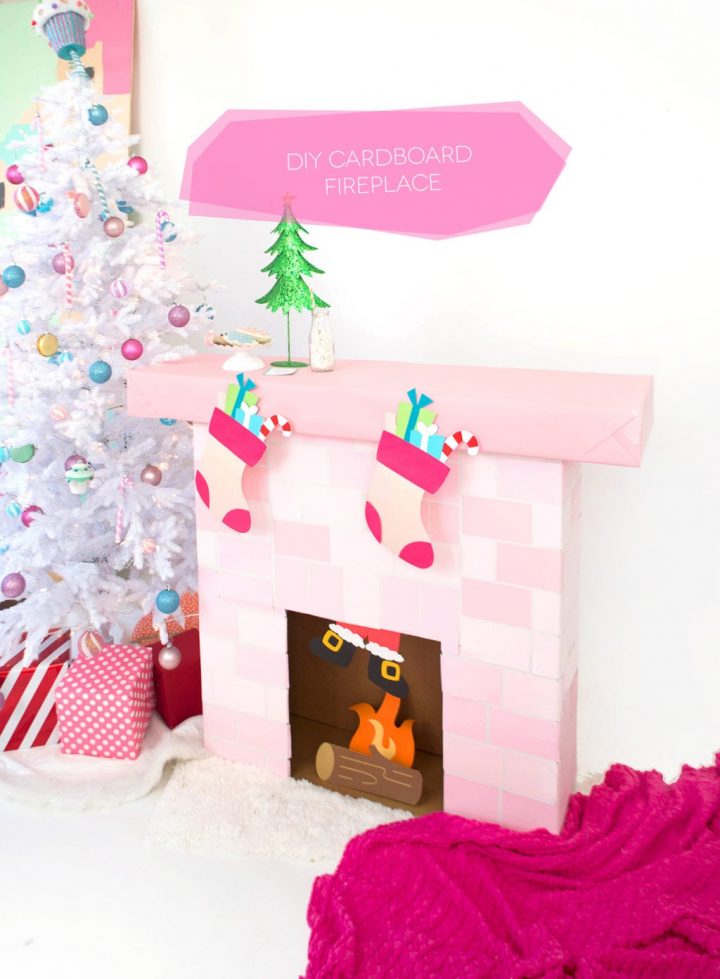 Dreaming of a  faux fireplace that your kids will love? This DIY cardboard box fireplace will definitely take the cake! Get inspired with this eye candy of a fireplace. You can even add real stockings and stuff them with lots of candies, chocolates, and lollipops too! 
Want To More Christmas Cardboard Craft Ideas And Activities?
Check out our blog article on Christmas Tree Ideas and Christmas Crafts for Kids. You might want to do some cooking with your kids too, here are some Christmas Food Ideas that are super cute to add to your Christmas menu!
Searching For Labels To Personalize Your Christmas Gifts?
We've got lots of Christmas Gift Labels for all your presents. Get our personalized Jumbo Santa Sacks and Jumbo Christmas Stockings so you can reuse them year after year!  The best part? These are all made for you in the USA and shipped super fast! You're going to love them!