Gift Wrapping: Create Your Gift Wrapping Station At Home
'Tis the season to prepare for some Gift Wrapping and stocking up on your gift essentials! Never too early to prepare when that means saving time, space, money, and effort! Create a Gift Wrapping Station at home. It's the perfect and most practical time to buy all your gift wrapping tools and supplies early during the sale season. 
Check out these 7  DIY Gift Wrap Storage to store all your wrapping paper, ribbons, cards, and tags:
1. Market Cart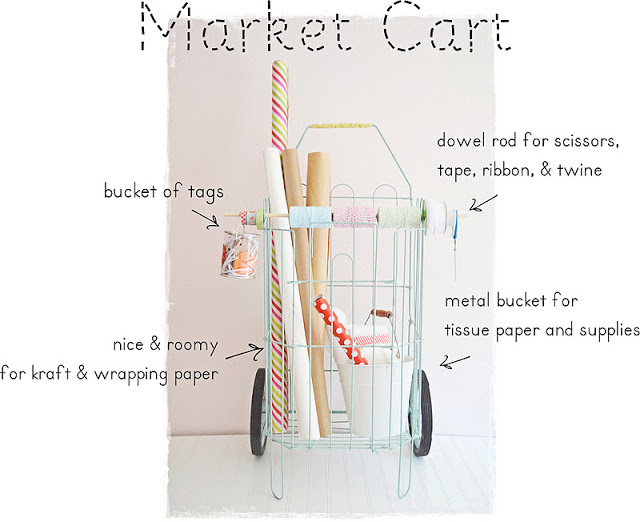 Want to save up on space? A Gift Wrap Storage Cart is a clever way of storing your gift wrapping supplies! So easy to hide behind a door or closet. You'll only need to take it out when you're ready to do wrap all those presents!
2. Kitchen Cart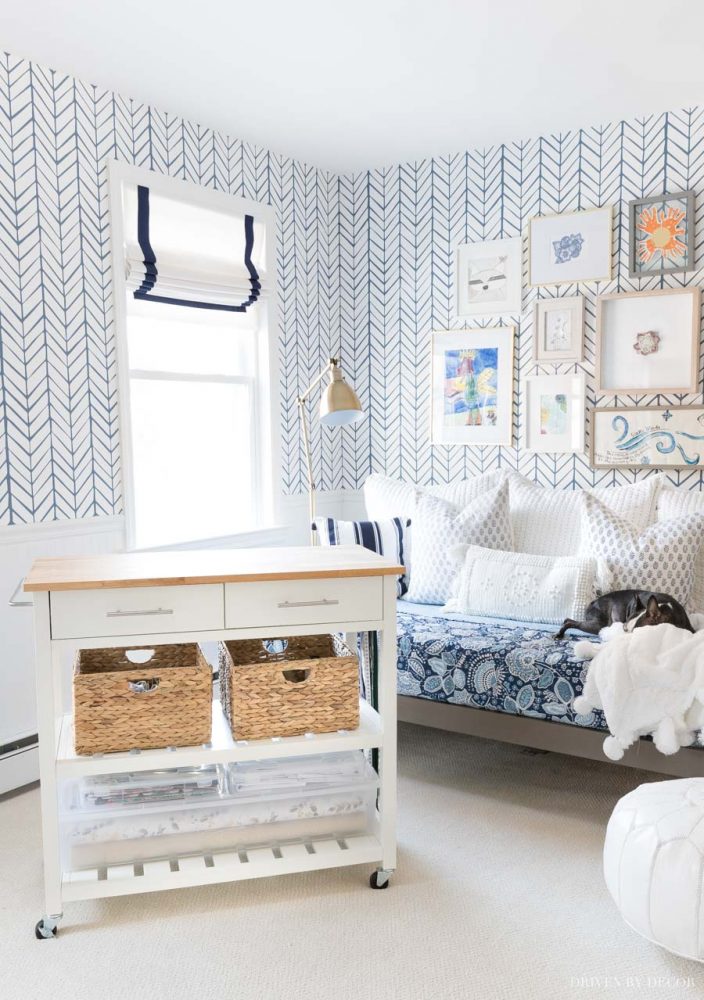 Organize and wrap in one station. This portable Gift Wrap Storage Container looks super amazing! It has all the compartments you need to keep different storage containers for every gift wrapping essential. Wicker baskets and clear tubs fit perfectly in this kitchen cart. 
3. Hamper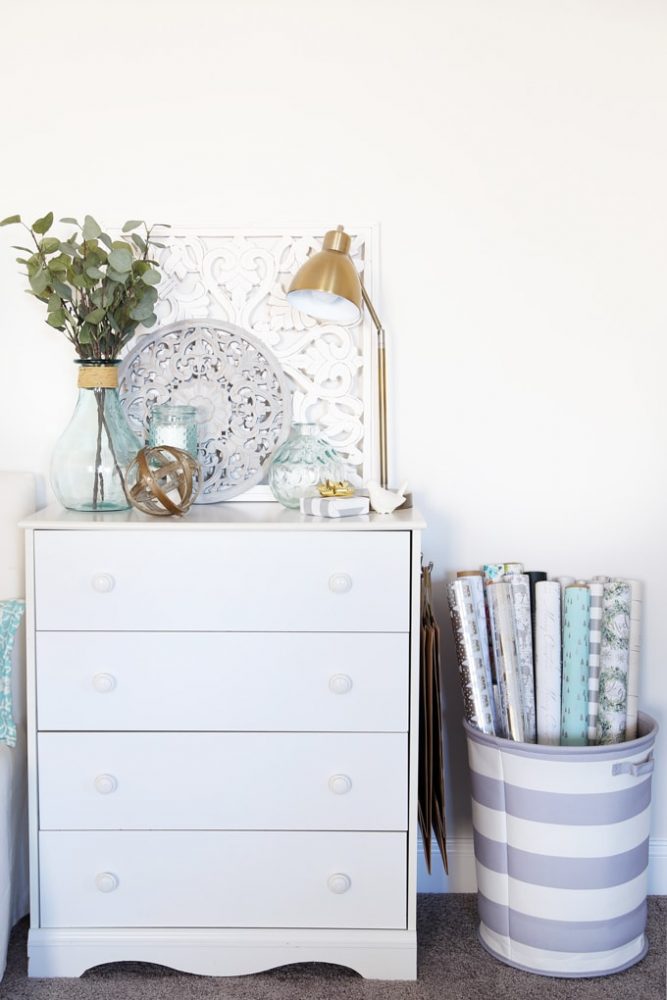 Make do with what you already have at home for your gift wrap storage. An extra drawer is perfect for your small gift supplies. use a hamper or a tall basket for your stash of Christmas gift wrap that won't fit your drawers. Another good option is to use a nice bin beside it so you don't have to unroll and fold the gift wrappers. 
4. Hanging Door Storage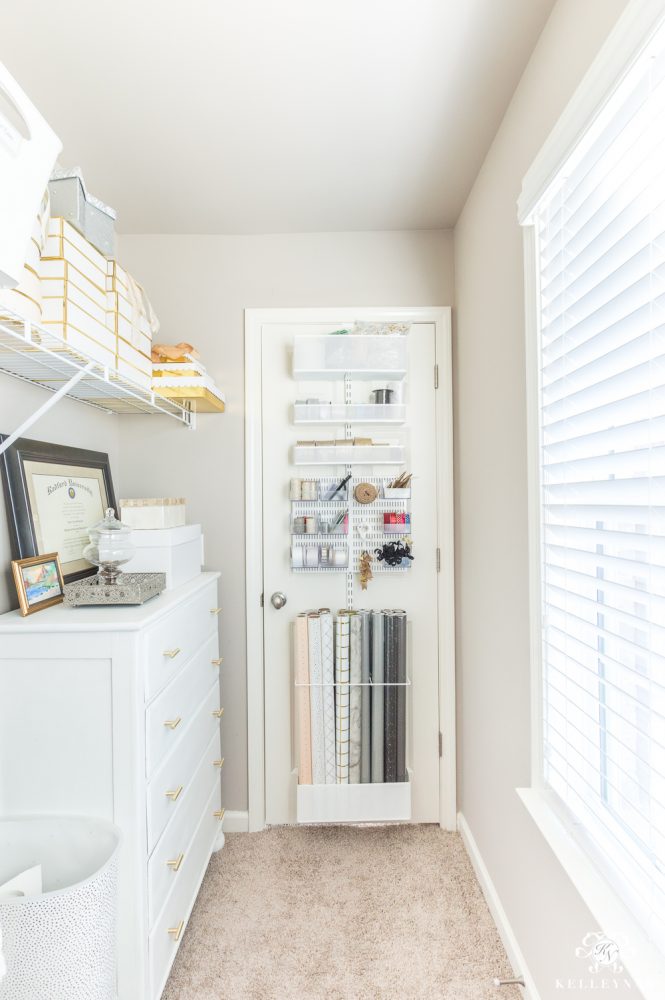 Looking for clever gift wrap storage ideas? The back of the door is great storage space! Just hang wire shelves or anything you can hang behind like clear shoe holders. It saves you some space and keeps everything neatly in place too!
5. Wall Mounted Storage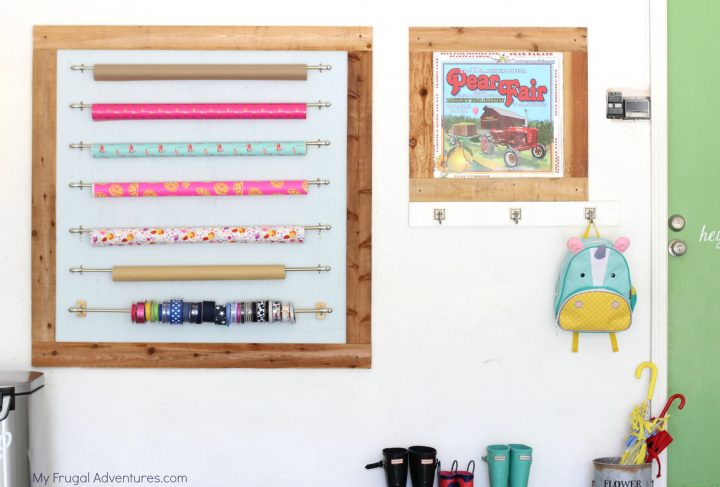 Keep it up! Save more space with storage for gift wrap rolls that are made out of rods and a wall-mounted frame. This works well in your study space or in your craft room as it doesn't add any clutter neither does it eat up space. 
6. Repurposed Stool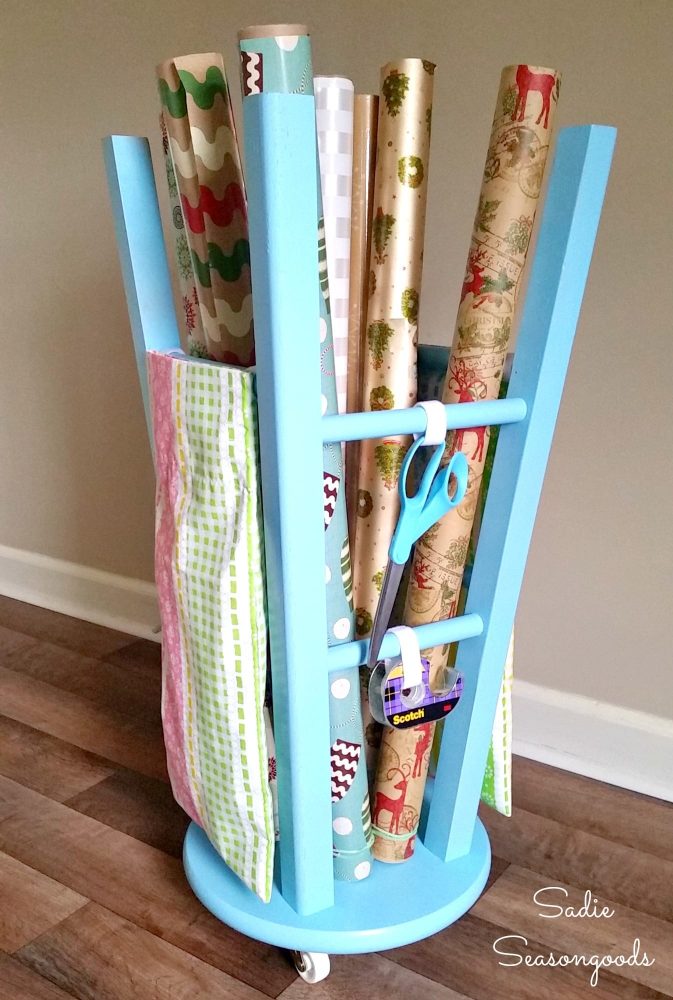 Wrap and roll with a repurposed stool with wheels! Such a creative idea for a rolling gift wrap storage!
7. Pegboard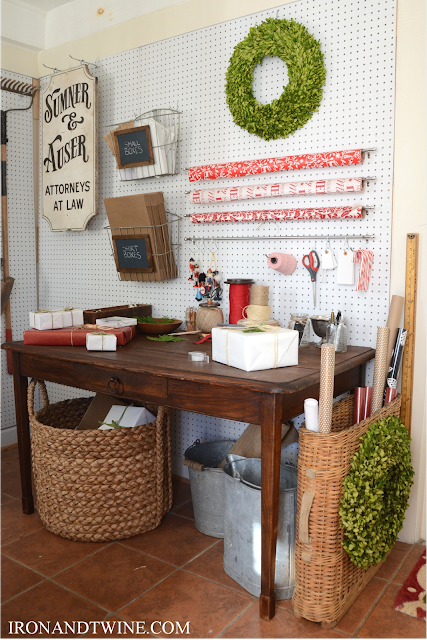 The pegboard is the ultimate gift wrap organizer. You can put everything up there like baskets, rods, and S hooks for any and all your gift wrapping supplies! Put it above a table that you've got the perfect space to wrap all your DIY Christmas gifts! You can also use the space underneath the table to keep wrapped gifts in storage boxes and baskets. 
Want To Stay Organized At Home During The Holidays?
We've got more ideas for your craft room and other home organization hacks to help you manage clutter. Time to clear out some space for the holiday season and some early Christmas shopping! 
Preparing Your Gift Wrapping Supplies For Your Christmas Gifts?
Stock up on our gift labels and seasonal labels for your gift wrapping station. We've also got Christmas stockings and Santa Sacks for super easy and personalized Christmas gift wrapping that you can reuse every year! The best part? These are all made in the USA and shipped super fast! You're going to love them!