13 Easy Camping Meals That Everyone Will Enjoy
Planning on a camping trip this summer? Make prepping and packing a breeze when it comes to your camping meals. We've gathered some of the best Easy Camping Meals that you can cook in one pot, skillet, or tin foil! Check out these amazingly easy recipes that make cooking in camp super easy!
1. Blueberry Banana Pancakes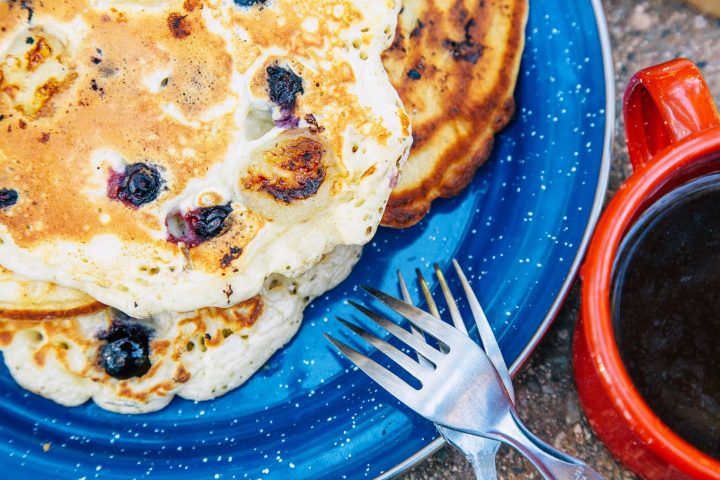 Pancakes are always one of the camping meal ideas everyone will enjoy. The best part? The outdoor view while they eat their pancakes!
2. Raspberry Dark Chocolate Chip Overnight Oats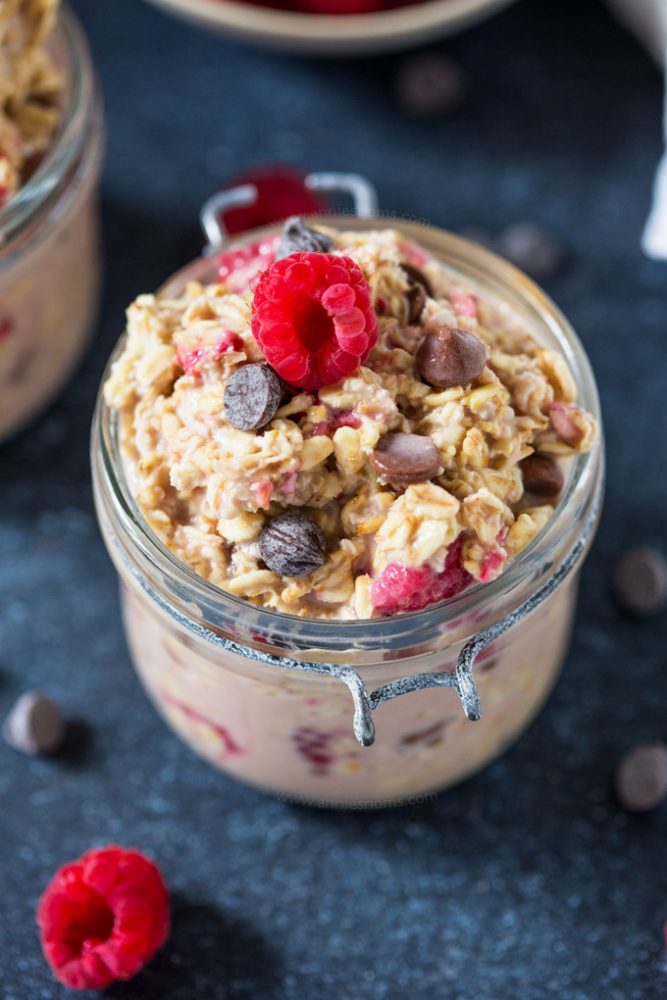 Plan and pack smart with these make ahead camping meals for breakfast! A light and healthy breakfast meal to kickstart a fun camping day! Clean your jars after so you can use them for your other easy-to-make meals like salad or pasta!
3. Lumberjack Breakfast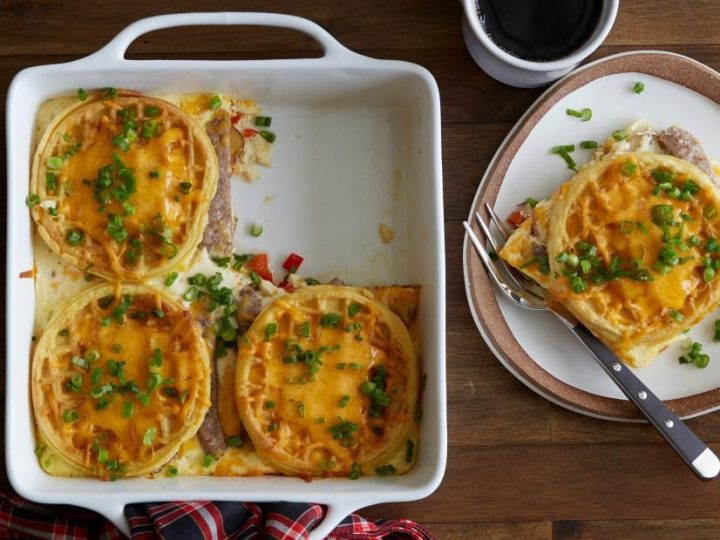 Jampacked day for camping? Have a big breakfast with one of the good camping meals you can prepare easily! These waffle sandwiches are filled with sausages, cheese, peppers, and potatoes! A good breakfast to fuel your day!
4. Campfire Pizza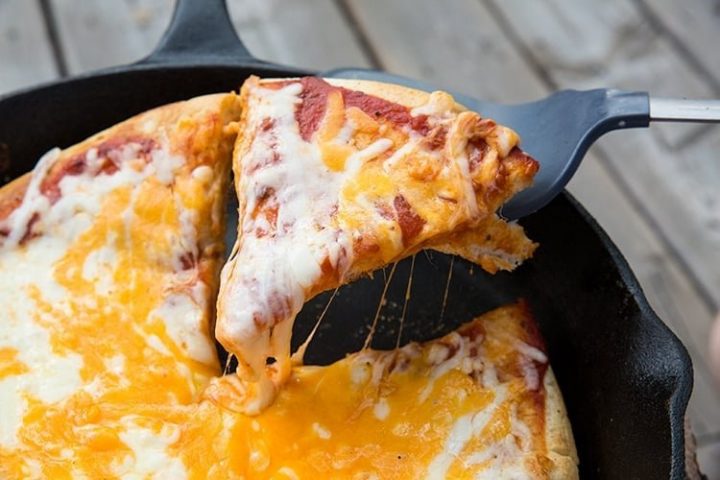 Fire up that grill and grab your favorite pizza toppings and ingredients. You know it's always a good idea to have pizza on your camping meal plan. Once it's done, just slice and share away! Eat with your hands but make sure to wash them before and after!
5. Ham and Cheese Pudgy Pie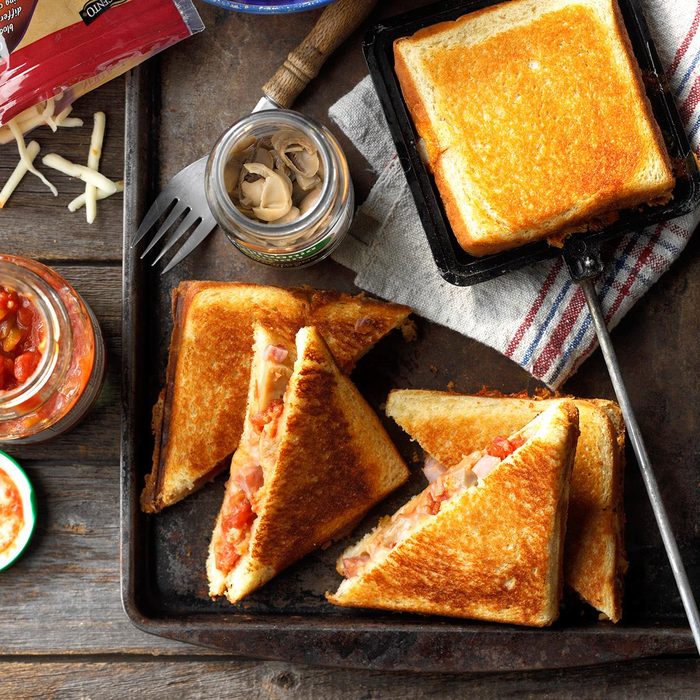 The best premade camping meals that are super easy to prepare are sandwiches! Just heat or toast when you want to eat them! No fire? No problem! They're ready to eat and enjoy even without heating them.
6. Southern Skillet Pimento Macaroni and Cheese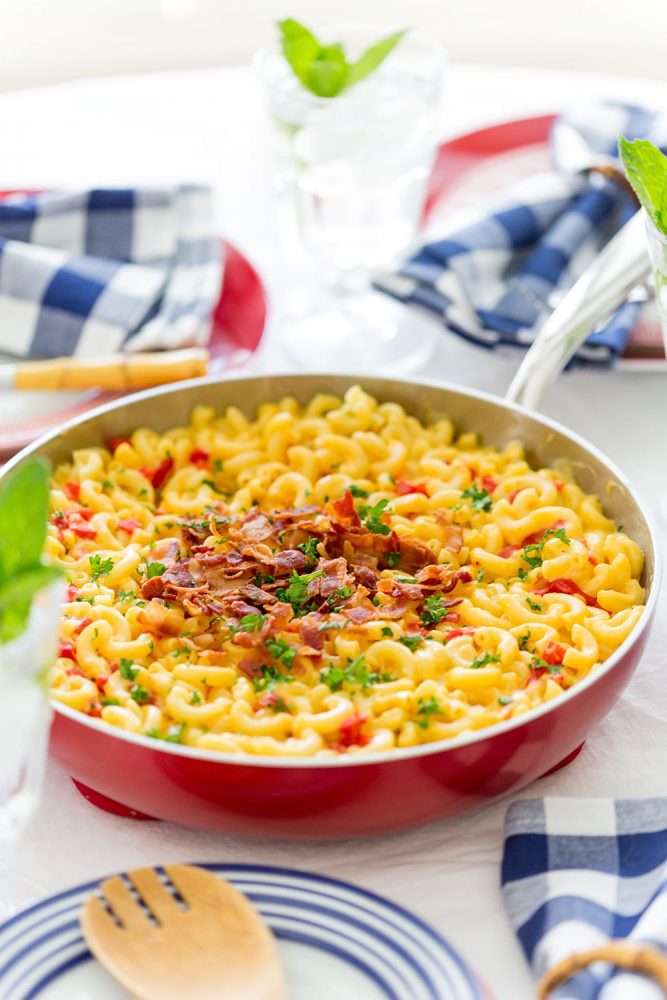 Everybody loves a good mac and cheese. Make one of the classic one pot camping meals on a skillet and top with bacon! Yum!

7. Walking Tacos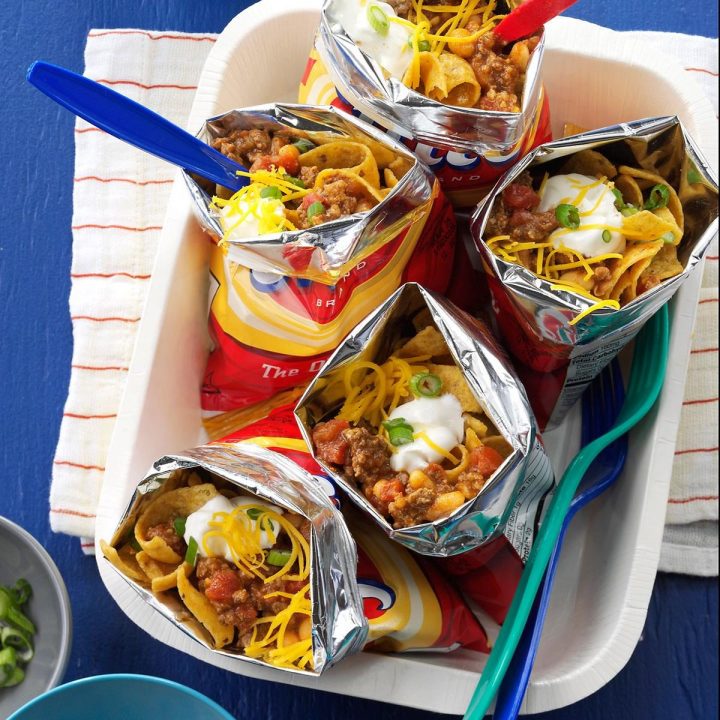 The best camping meals are the fun and no-fuss ones like this camping meal favorite! Just open a bag of chips, toss your taco toppings and drizzle with dressing and salsa. Serve and eat with a spoon or fork to enjoy!
8. BBQ Chicken Foil Packs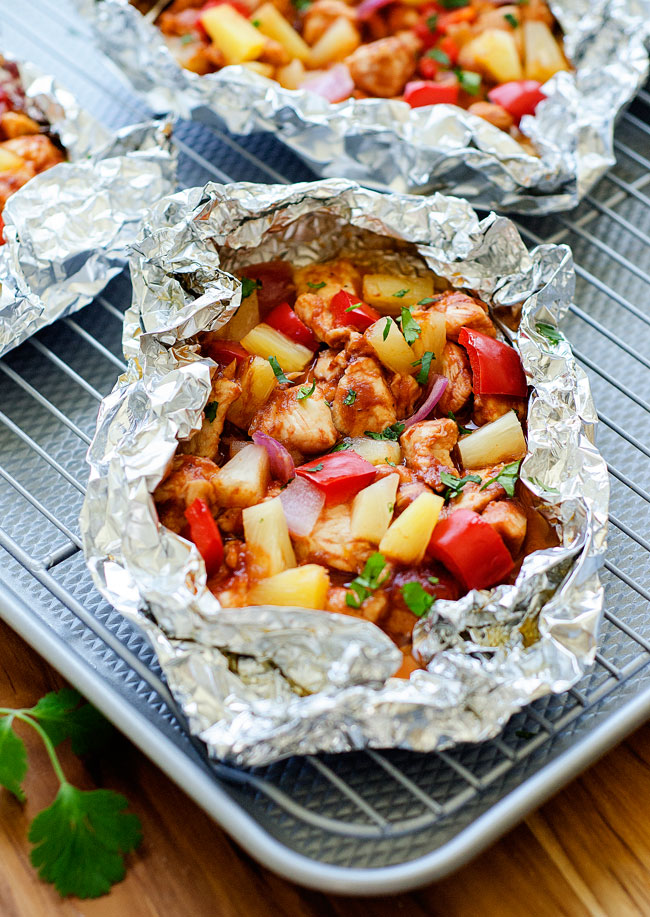 Foil packet meals for camping are always the easiest and most convenient way of cooking your meals at camp. Cook this BBQ Chicken recipe for a complete and yummy meal all in one pack.
9. Bacon Ranch Grilled Potatoes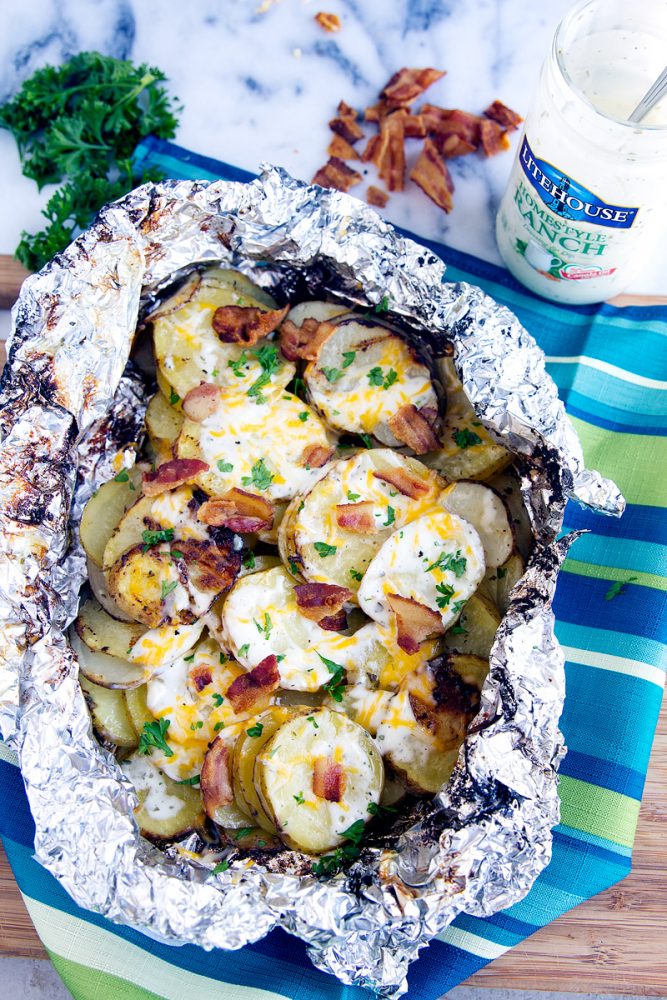 Load up your potatoes with bacon or BBQ! It's one of the simple camping meals that will always hit the spot!
10. Grilled Corn on A Cob
Great camping meals aren't complete without the good old classic buttered corn on a cob! Best paired with your favorite BBQ recipes too!
11. Smoked Sausage and Potatoes

Two of the best camping food are sausages and potatoes! Put them together for one of the best tin foil camping meals that's easy to prepare for a simple feast!
12. Grilled Vegetables and Brat Kabobs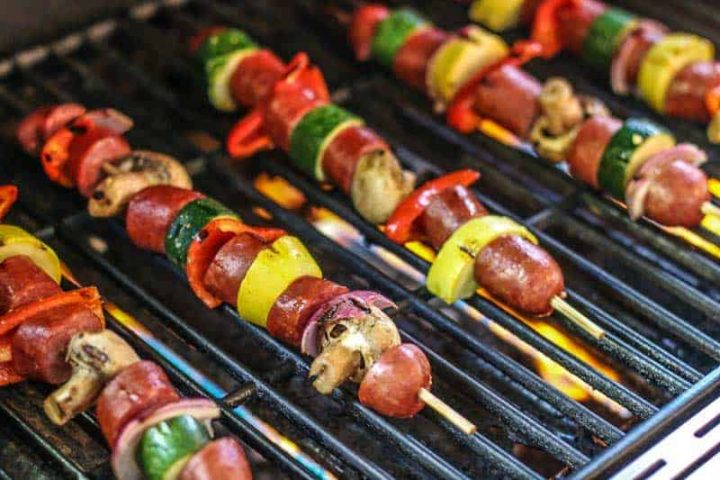 One of those simple premade meal ideas for a camping trip that you can just pop on the grill is kabobs! Prep your meat and veggies into sticks so you can unwrap and grill them to perfection!
13. Grilled Maple Butter Apricot with Vanilla Ice Cream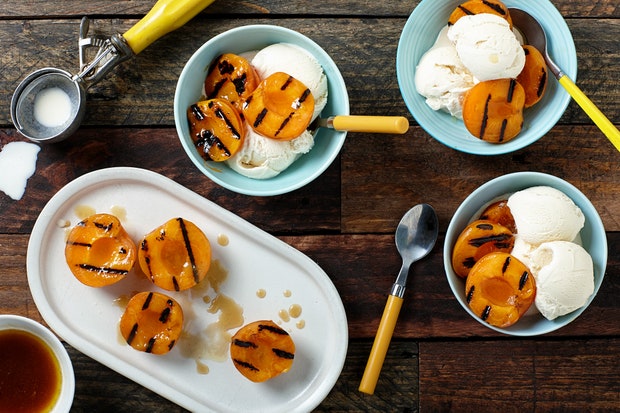 Add a simple camping dessert to cap off your camping meals. Grill up your peaches and just add to your vanilla ice cream. Yummy like your smores too!
Want More Easy Camping Meals?
Pick out some easy Sausage Recipes you can recreate when camping. We've also got some Picnic Food Ideas that you can add to your camping menu! Easy Peasy!
Organizing For Your Kids Camping Trip?
Pack all of their camping essentials in their bags and have all of their belongings personalized with our camp labels! We've also got bento lunch boxes that they can bring so they can use for their camping meals. Nothing to worry about when they've got everything labeled! So it's safe from any possible mix-ups! The best part? These are made in the USA and shipped super fast! You're going to love them!