Father's Day Breakfast Ideas 
Bring him some of these Father's Day Breakfast Ideas to have Dad in bed all day!
French Toast for Father's Day Breakfast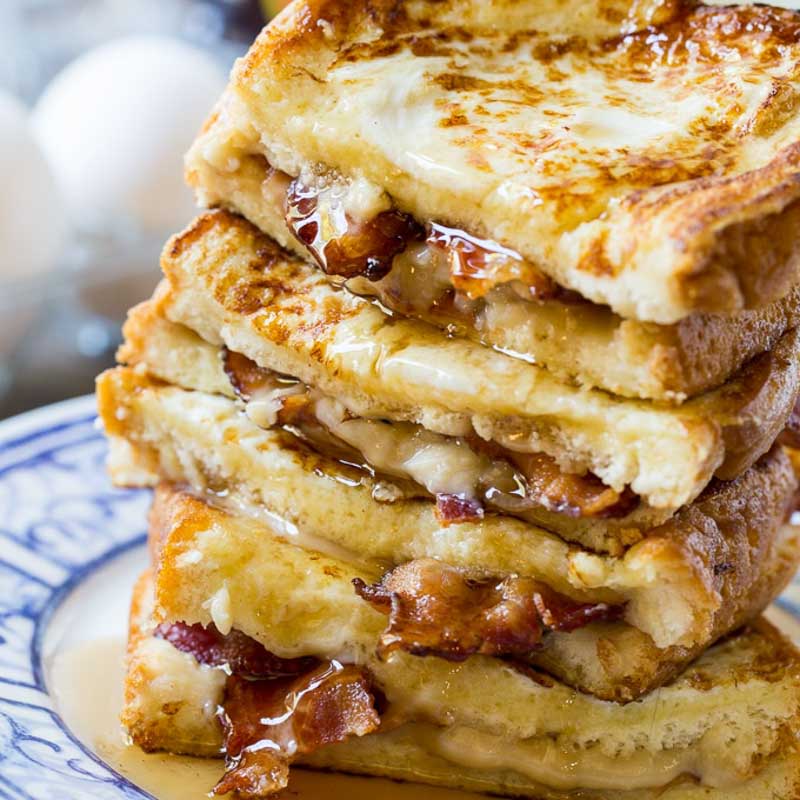 Looking for Father's day breakfast ideas? Level up your Father's Day breakfast by stuffing it with lots of bacon. Here is a delicious and easy french toast recipe that you can make for your partner or husband in a flash. This delicious french toast recipe will surely have him craving for more after the first bite.
Dad's favorite Bacon Tacos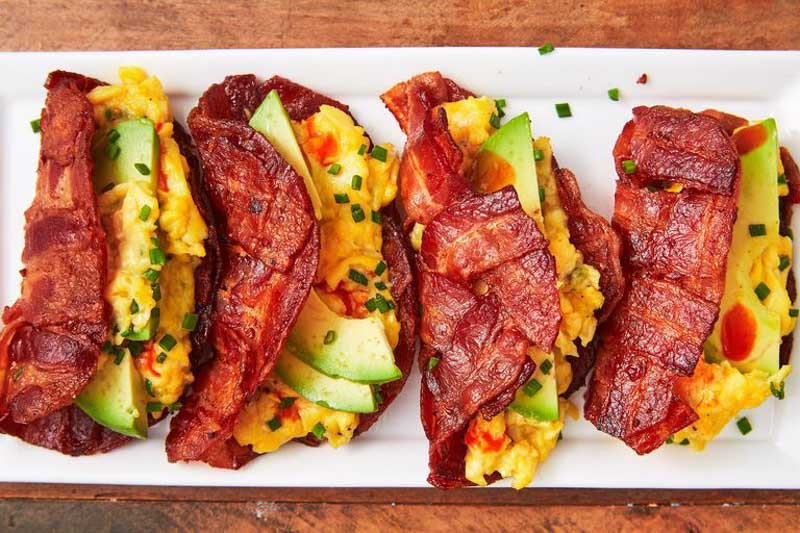 Want a Father's Day recipe that's okay for a Dad on Keto? Add this festive Keto Tacos made with bacon to your list of breakfast keto recipes for his special day. No need to worry about the carbs because it's one of those low-carb foods that he will not regret eating!

Banana & Nutella French Toast? Yes, please!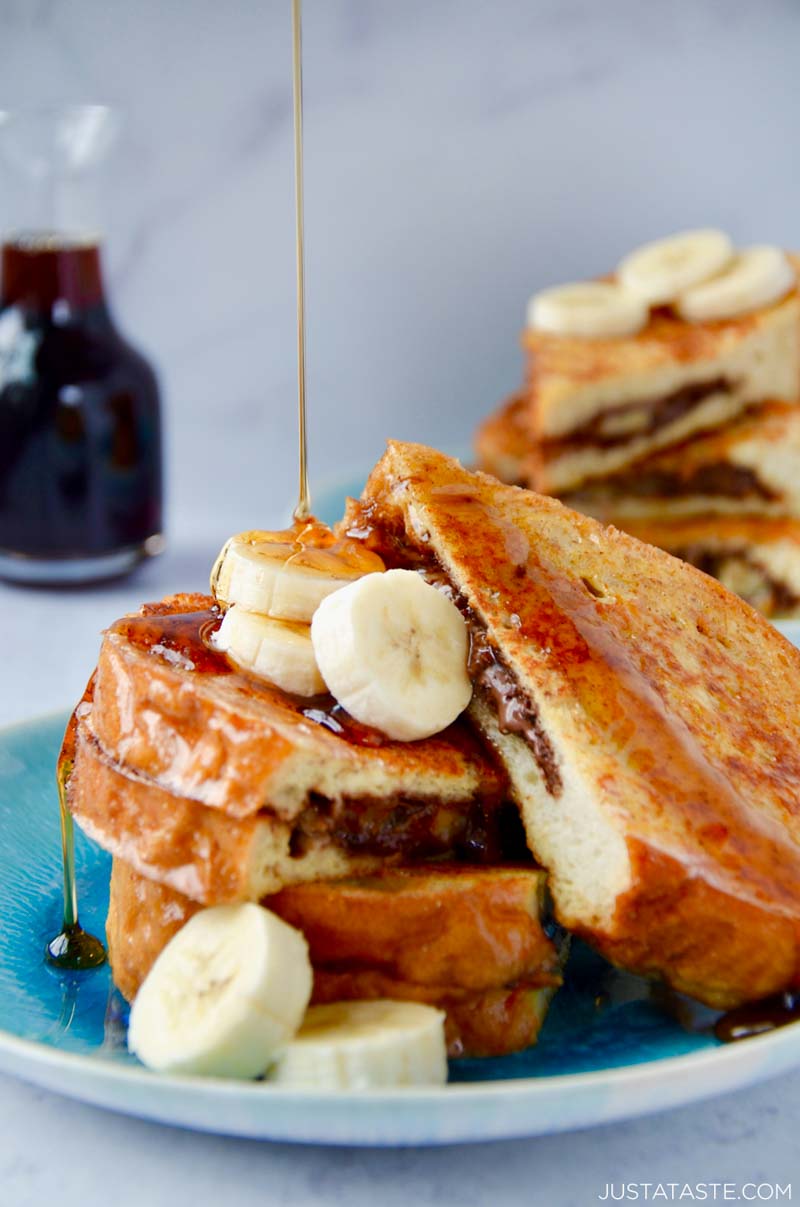 Does your kids' Dad love Nutella almost as much as he loves them? Try this Banana Nutella French Toast Recipe for a sweet breakfast. You can never go wrong with a Banana-Nutella combination if you're up for a flavorful and quick recipe for Father's Day.

Dad's Egg In A Hole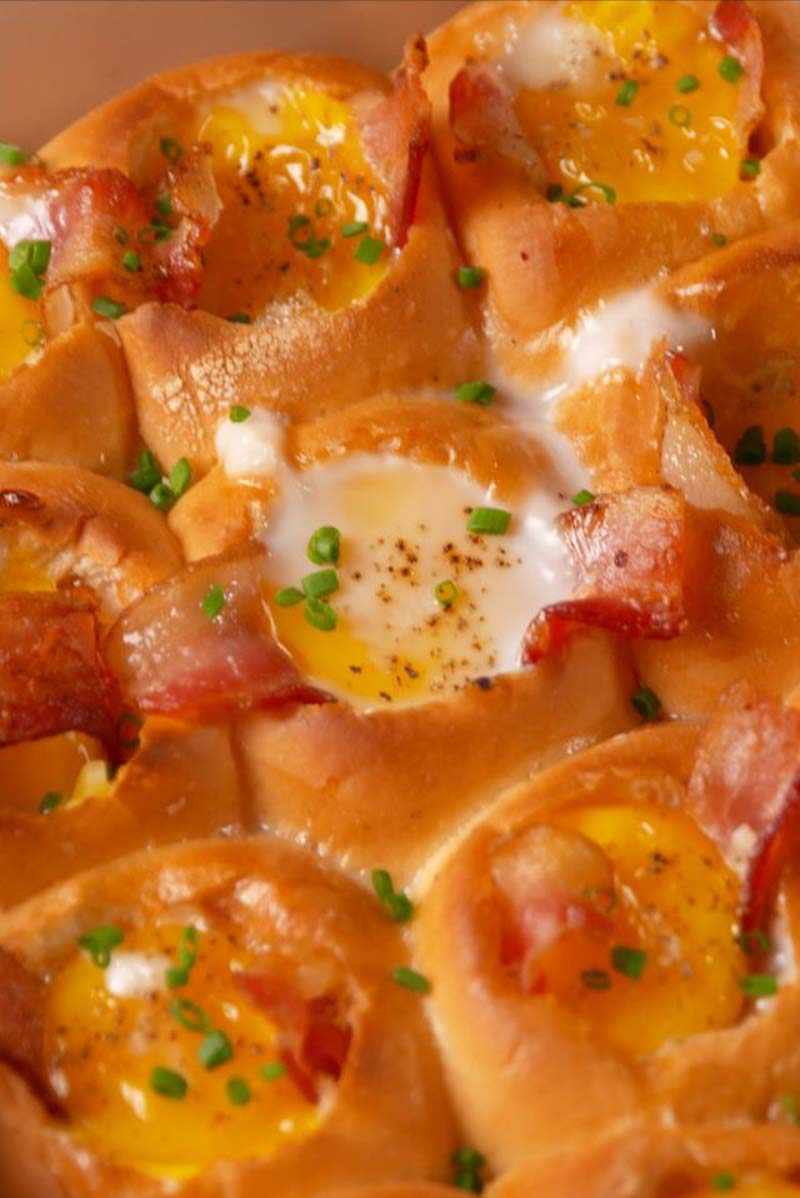 Try baking and making these Egg In A Hole Buns for Dad. Not only are they easy, but they are also one of those inexpensive recipes that are perfect to pair with a cup of coffee or orange juice. They are not only good for Father's Day but can be an everyday snack, as well!

Baked French Toast for Father's Day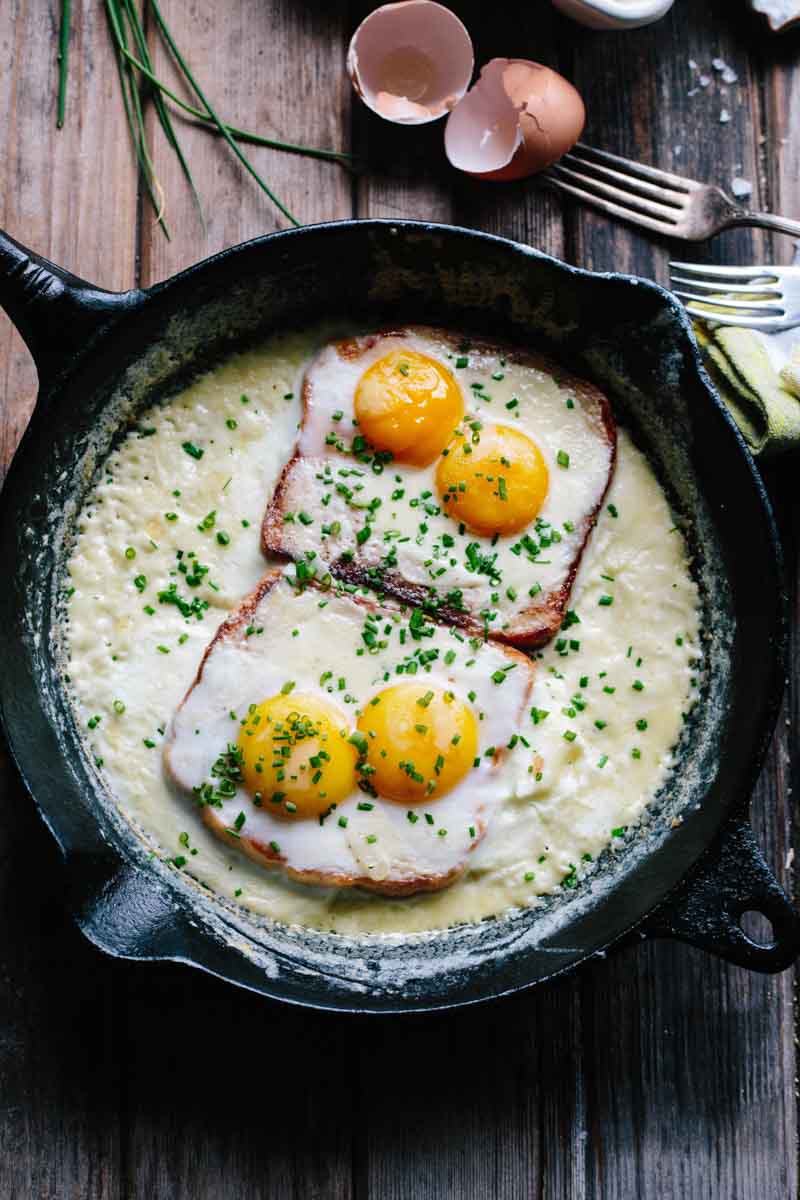 This french toast recipe might look a little too extra for someone who doesn't cook much, but you can do this easily! Make this Baked French Toast Recipe and it's sure to be a hit with Dad. Who knows, this french toast with an egg in the middle might be his next favorite breakfast?!

Guacamole Burger For Dad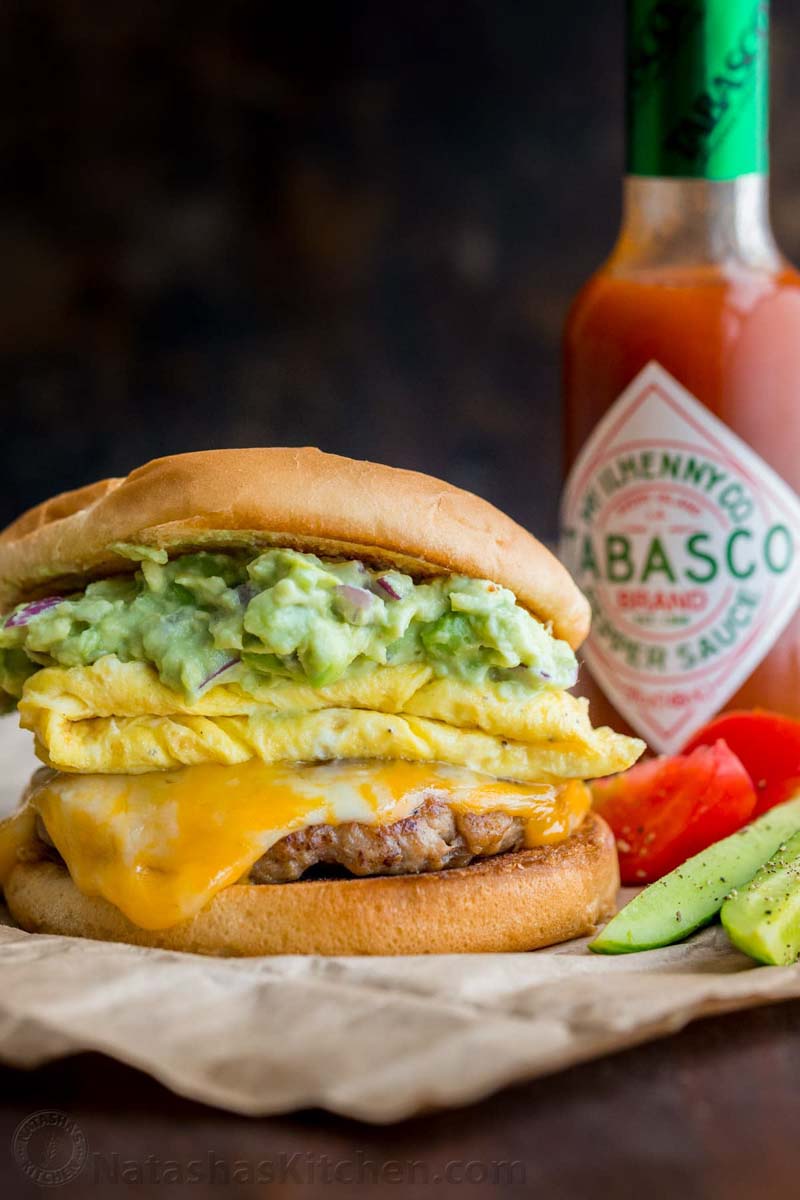 An American burger with a Mexican twist? Yes please! Prep your Guacamole ingredients for this tasty American burger with a touch of Mexico. Your Dad will definitely love this mouthwatering Guacamole Burger Recipe; it's a sure way to win his heart. Make his Father's Day breakfast extra special this year.

Dad's Breakfast Pizza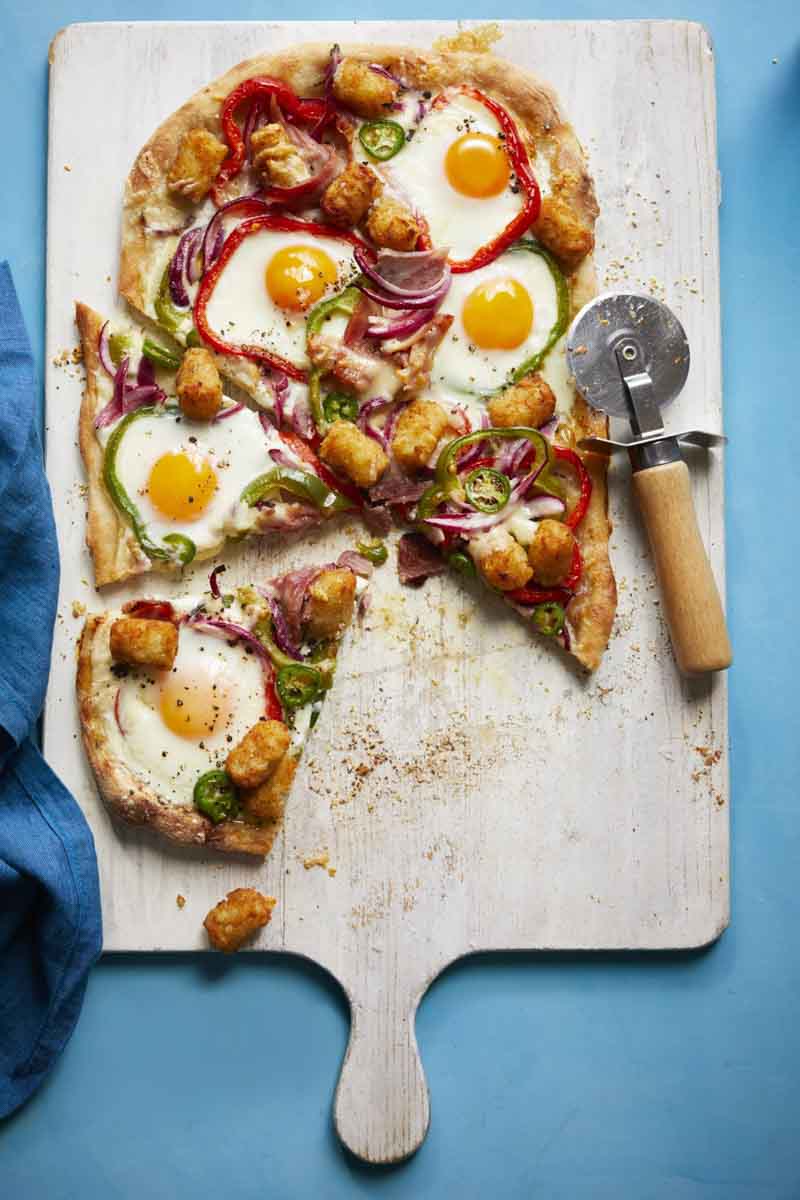 How cool and exciting is it that recipes with pizza base are now a trend? Now, you can make a Father's Day Breakfast for your Dad with this Breakfast Pizza recipe. Get the ingredients ready and pop that pizza in the oven while you prepare your breakfast table!

Waffle Breakfast Sandwich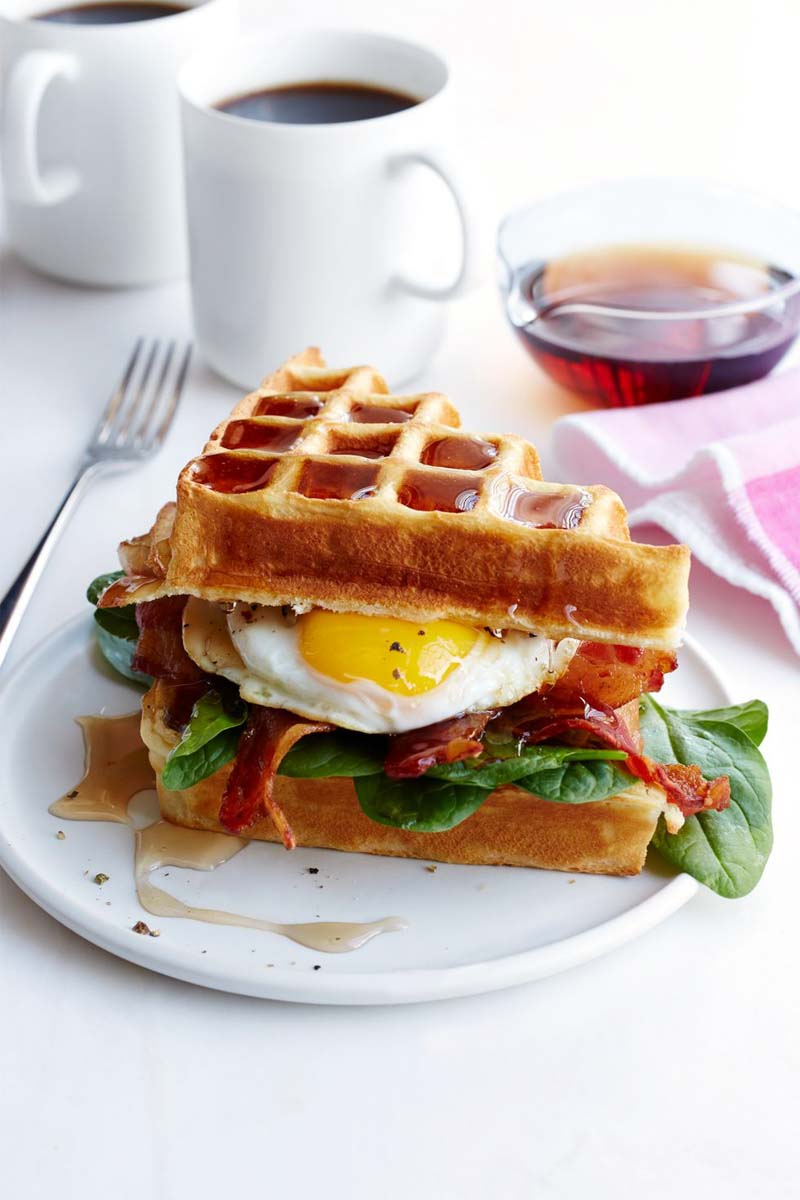 If your Dad loves having egg and bacon for breakfast, then this Waffle Breakfast Sandwich recipe is all you will ever need on your list! Include buttermilk in the ingredients list for that perfect twist of a waffle sandwich. Don't forget to prepare his cup of coffee and the syrup, too!
That's all folks! Thanks so much for checking in with us to check out our Father's Day Breakfast Ideas. Don't forget to comment if you've got a recipe or creation you'd like to share!
Want More Father's Day Recipes?
Add something sweet to cap off that hearty breakfast. Head on to our Father's Day Cake and Sweet Ideas article. Don't forget a Father's Day Card and tell him how special he is! 
Looking for Personalised Gifts for Dad?
No worries! We've got you! We've got beer labels and wine labels! The best part? These are all made in the USA and shipped super fast! You're going to love them!