7 Kids Dress Up Storage Ideas 
These Kids Dress Up Storage Ideas are perfect for any nook or corner of your kids' room. Have them play around with their costumes for a fun way for kids to express themselves. Creative play and the use of their imagination boosts their confidence too!
1. Little Lady Lounge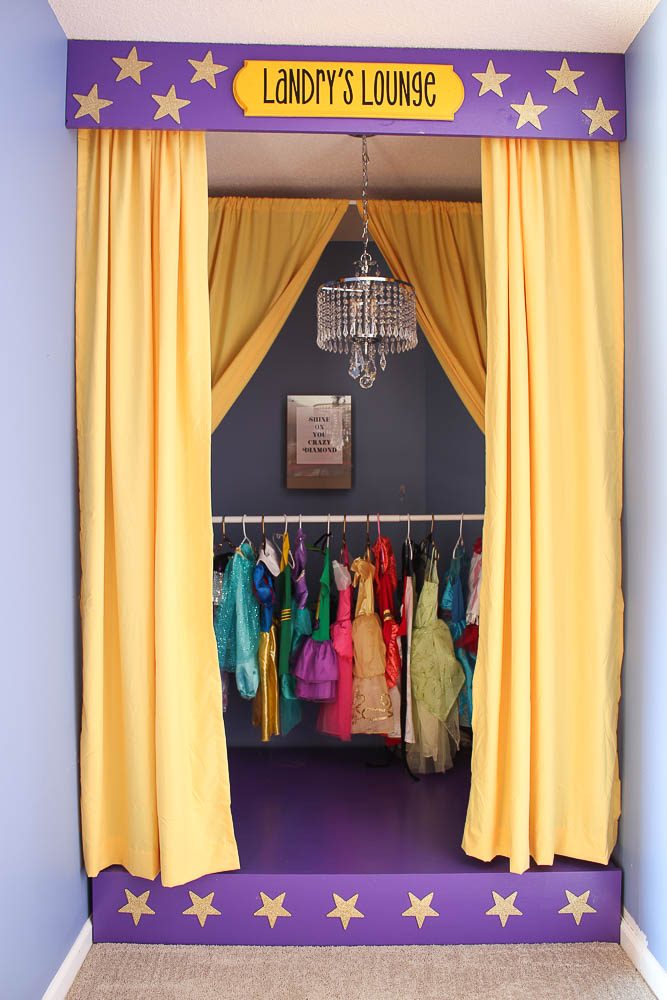 Create a super cute lounge for dress up games for kids. Add a small platform and curtains to your kids rack of costumes and tadaaaa! Instant kiddie glam lounge awaits!
2. Fairy Dreams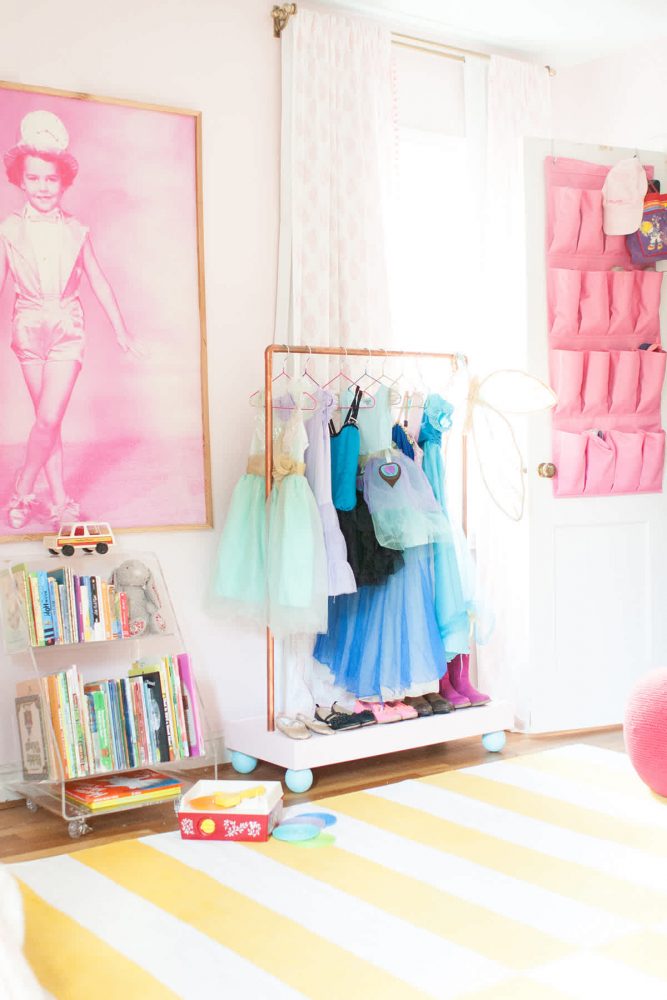 A DIY clothes rack for kids dress up clothes like their princess and fairy costumes is the perfect way to showcase their dreamy dress-up! 
3. House of Glam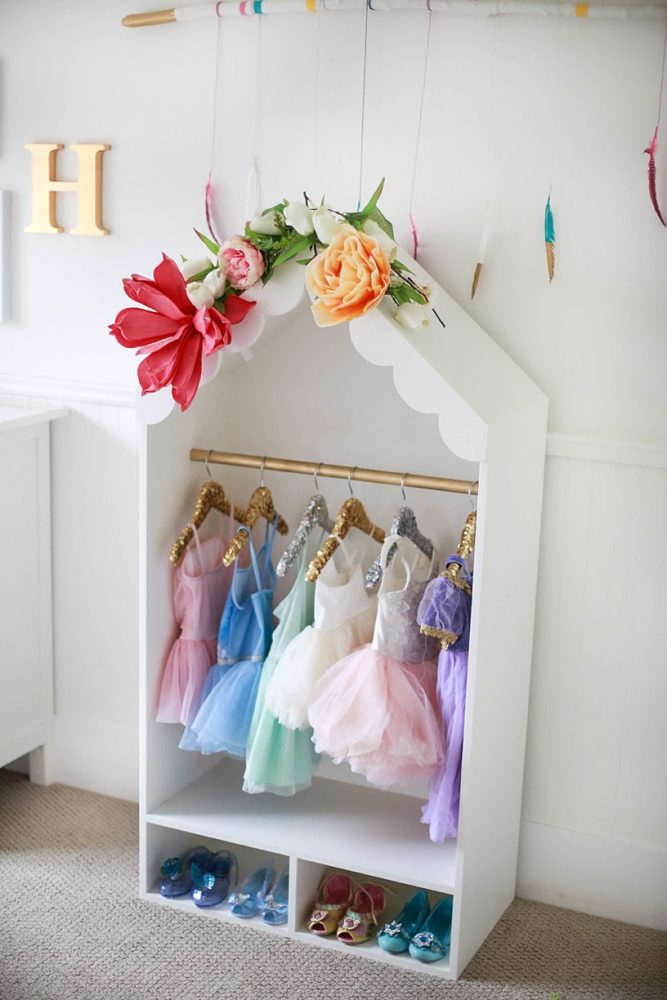 Display all of your kids dress up costumes in an open closet! Add pretty little details like some handmade flower crafts, buntings, and pompoms.
4. Bold and Brave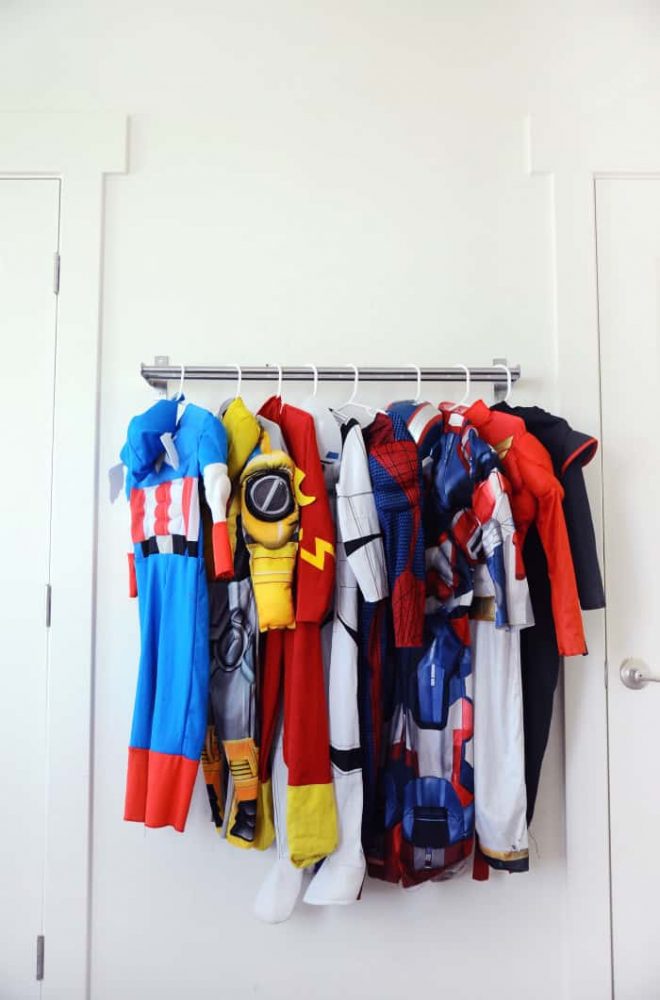 A display rail as your kids dress up wardrobe is a perfect way to hang their superhero costumes. Make sure it's easy to reach so they can easily grab and change to play as their favorite superhero. 
5. Hero Treasure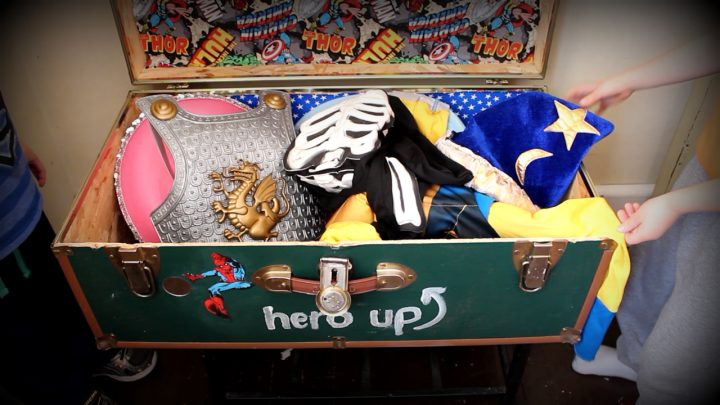 Here's an easy idea for a kids dress up station. Pop open a vintage trunk full of their fun and crazy costumes so they can wear different costumes any day!
6. Wonder Party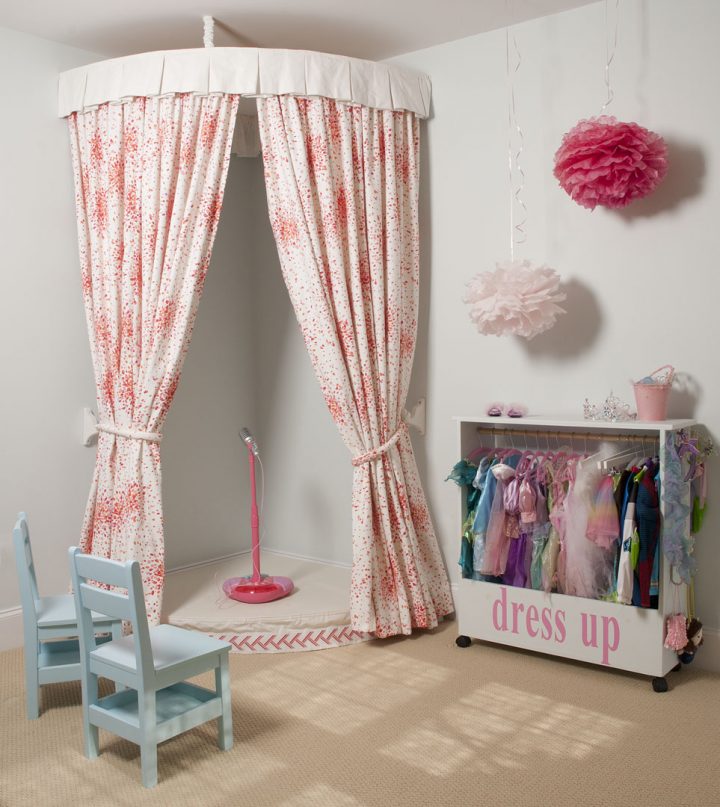 How about this rolling kids dress up closet? Fill it up with their cute costumes and invite their friends over for a dress-up party!
7. Shining Superstar
A wardrobe isn't complete without kids dress up accessories! Set up a kids' wardrobe that's fit for a superstar! They'll be super eager to glam up when they see this! 
Creating A Space For Your Kids Dress Up Corner?
These super clever tips on how to Organize Your Kids Room will help you keep their things neat & tidy! We've also got an article about a Mom's Organizing Ideas and Labeling System that made her Mom-life super easy!  
Looking For Kids Personalized Clothing Labels?
We've got super cute designs you can personalize for your kids' clothing labels and shoe labels! Avoid those mix-ups in school and even with their siblings' clothes and shoes! Decorate your kids' dress-up corner with wall decals! It's a nice personalized touch that will make their room look super amazing! The best part? These are all made in the USA and shipped super fast! Your kids are absolutely going to love them!