Kids Closet Organizer: Closet Space Saver Tips and Organization Ideas
Find the perfect Kids Closet Organizer for your kids' clothes. Here are 11 DIY Kids Closet Organizer Ideas to store and arrange their clothes neatly!
1. Clothing Tiers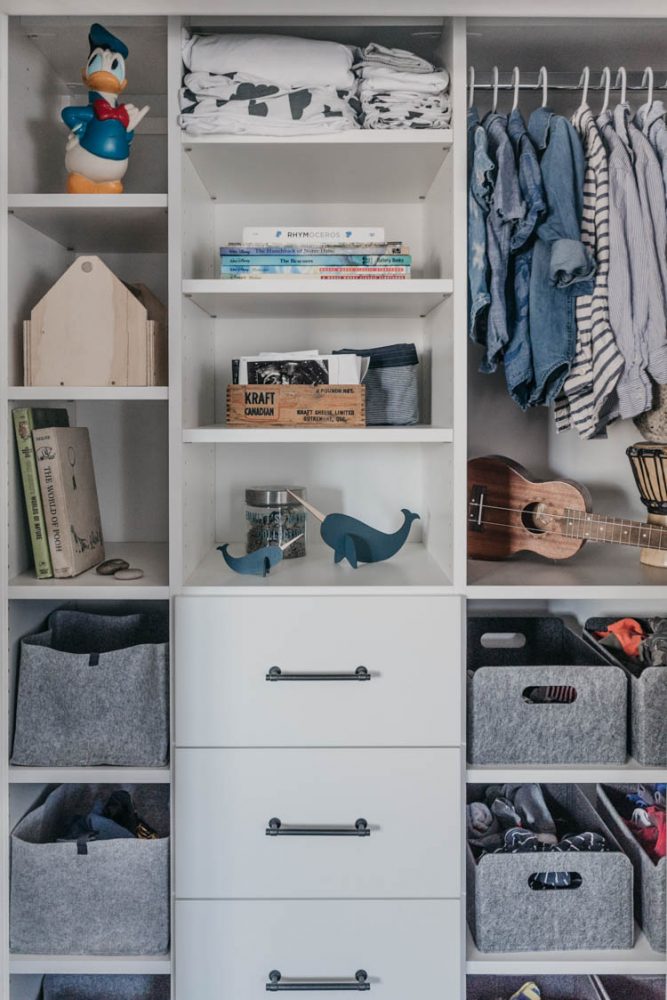 A great idea in organizing a shared kids closet is by assigning each level of drawer or side of the cabinet with labels! This way they've got their own space dedicated for their own clothes. 
2. Wardrobe Baskets
One of the clever kids closet organization ideas you can do is use tubs and baskets in your kids' closet. These keep the clutter out of sight and clothes neatly organized! 
3. Daily Clothes Organizer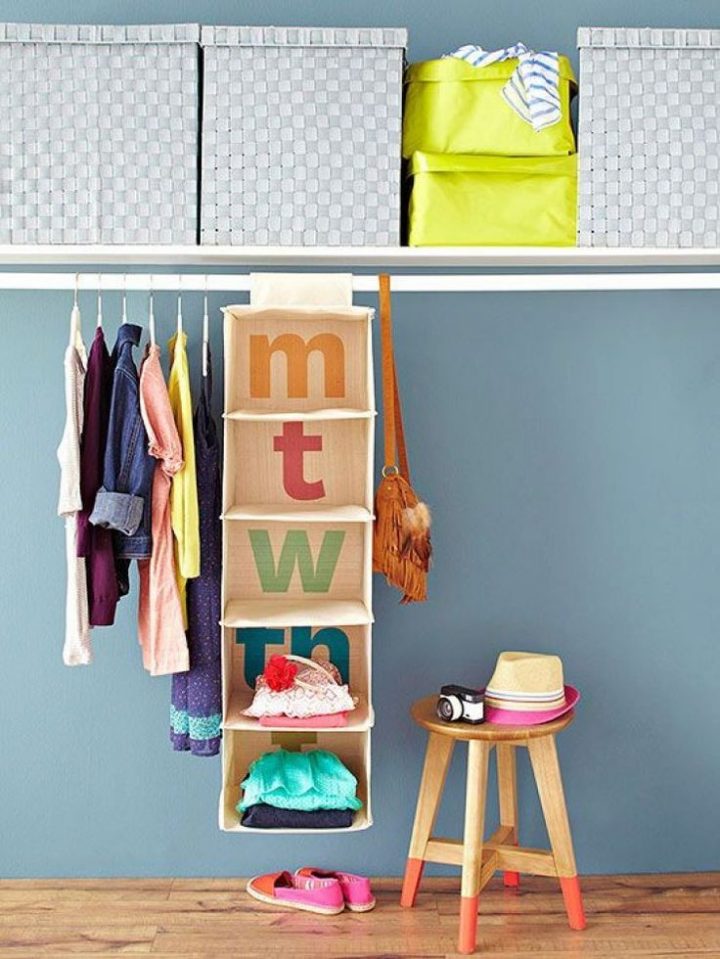 A hanging weekday clothes organizer helps you plan out their clothes for the week so they don't have to mess up the rest of their clothes. This also makes your kids less dependent on you when dressing up.
4. Hanging Color Coded Organizers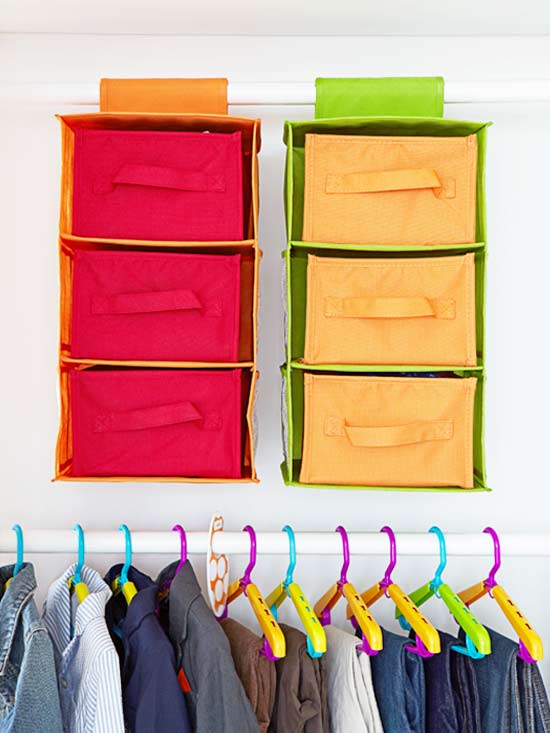 Put a kids hanging clothes organizer to save some space in their closet. A color-coding system keeps their clothes neatly arranged. Now that's totally eye-candy, moms! 
5. Daily Outfit Tags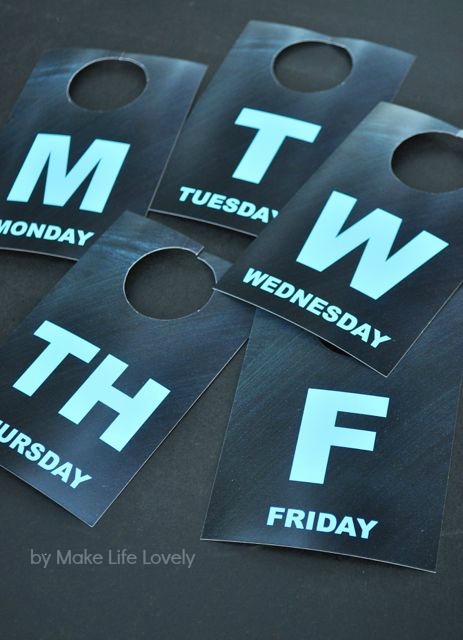 Use this DIY kids weekly clothes organizer to label their outfits assigned to each day of the week. Prepare their outfits in advance so you save time on dressing up. Less effort, less stress! 
6. DIY Wooden Rack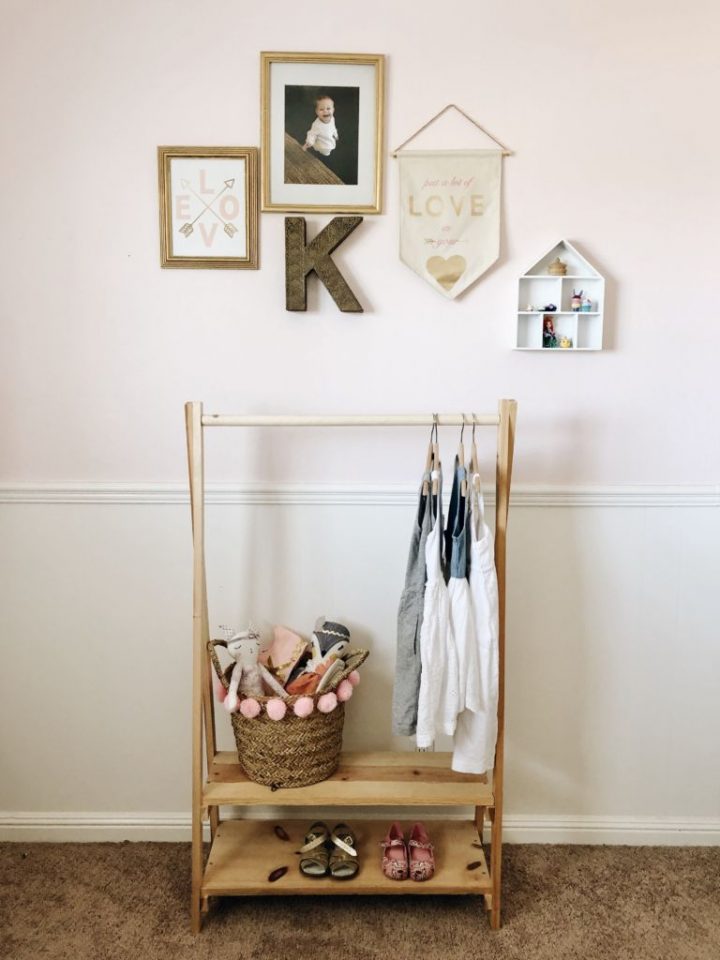 Another idea on how to organize kids clothes is by having this simple DIY clothes rack for your kids' capsule wardrobe. Looks neat and simple but super functional!
7. Fabric Cubes Organiser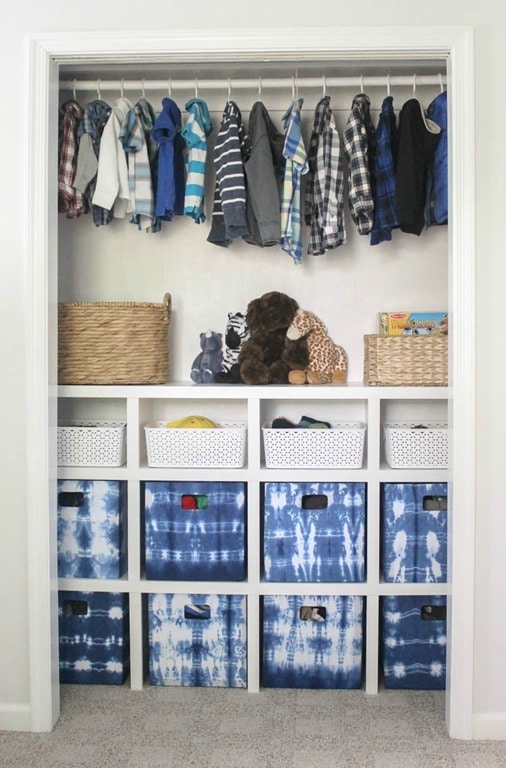 The best way to organize kids clothes is by having these DIY Fabric Cubes. Put labels on each of them to easily identify what they contain. It's a cool idea of keeping everything neatly stored! 
8. DIY Closet Divider Rings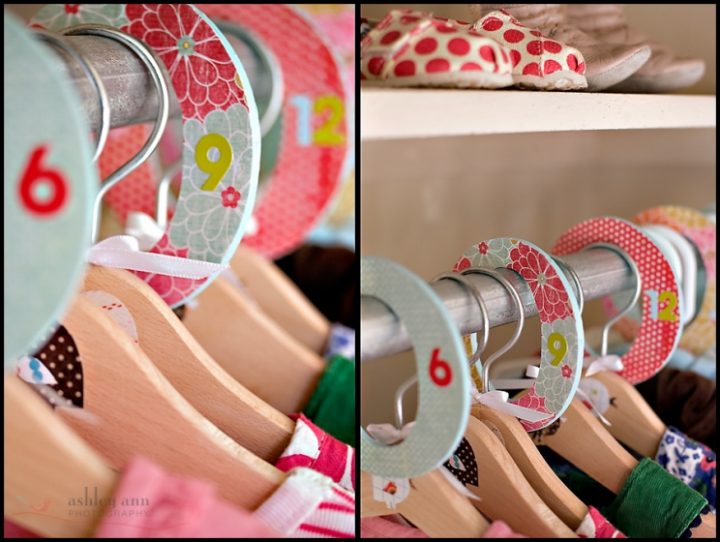 These closet dividers are the best way to organize kids closet especially when they have a lot of clothes. It just keeps the clothes separate by type or you can even do it by size too!
9. Soda Tab Organizer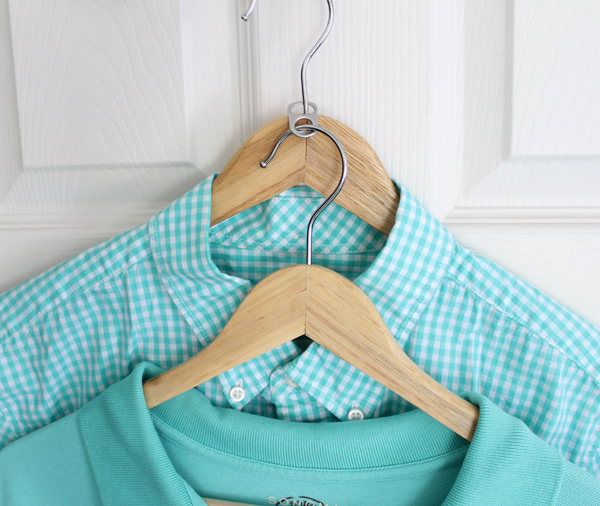 Concerned about closet space? This kids organizer for clothes hack is a brilliant space saver! With just a simple soda tab, you can hang together and layer kids' clothing so you can maximize their closet.
10.  Baskets with Chalkboard Labels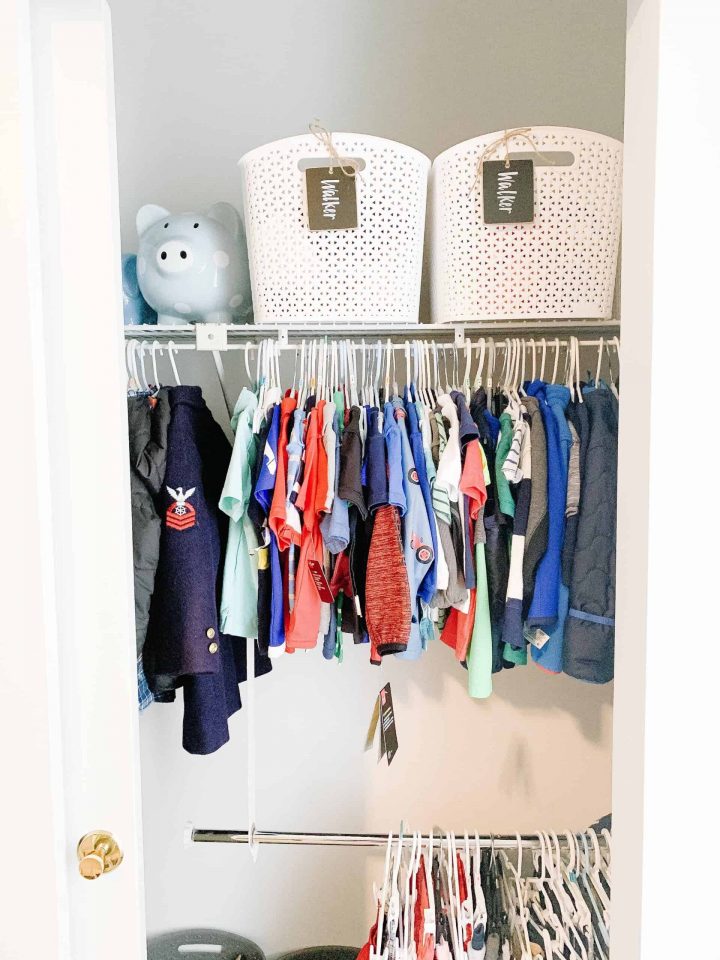 Baskets with wardrobe labels are the perfect DIY kids clothes organizer. It keeps them from looking cluttered as they are arranged and labeled accordingly. 
11. Chalkboard Drawers
Here's an easy how-to-organize kids clothes in drawers idea! Label each drawer using chalk. Have each drawer labeled according to the type of clothing. No more second-guessing which drawer to get or put clothes back in!
Tried any of these Kids Closet Organizers?
Tag us on Facebook and Instagram! We'd love to see how these ideas came to life in your kids' closets!
Looking For Ideas On How To Organize Your Kids Room?
Check out our blog articles Kids Room Storage Ideas and Organizing Ideas For Kids Items for more tips and ideas on how you can make their rooms and clothes always organized, stored, and properly labeled!
Want Personalized Labels For Your Kids Clothes and their Closet Storage?
We've got super cute personalized labels for your kids' clothes and their storage tubs, bins, and more! Our wrap and stick clothing labels are perfect for way to make sure their clothes don't get mixed up with other kids in school. We've also got tub labels, and chalkboard labels for all your labeling needs. Organizing and cleaning up their rooms is always easy when you've got everything labeled!! The best part? These are all made for you in the USA and shipped super fast. Get yours now! You're going to love them!