10 Clever & Creative Alternative Christmas Tree Ideas
Do you have kids that love pulling ornaments off the Christmas tree? Or are you short on space to have a Christmas tree in your living area? We've got some fun Christmas tree ideas that might help you!
1. Cardboard Christmas Tree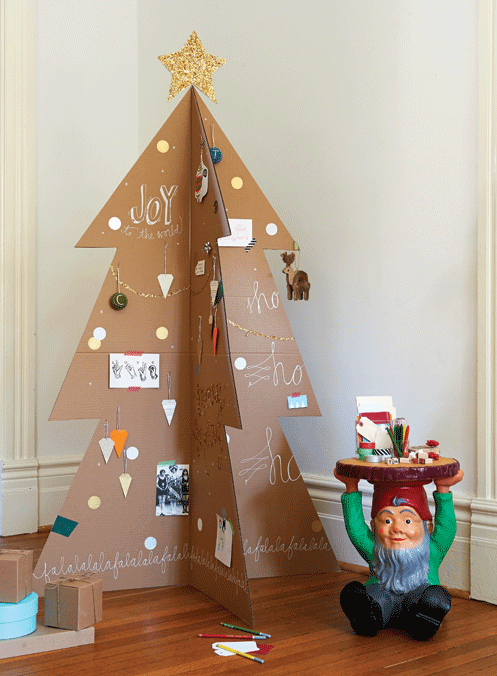 Why store or throw away those cardboard boxes when you can make a Christmas Tree out of them? This is one of those creative Christmas Tree ideas that you can do with the whole family. So take out your art materials and get that beautiful handmade Cardboard Christmas Tree done!
2. Triangle Christmas Tree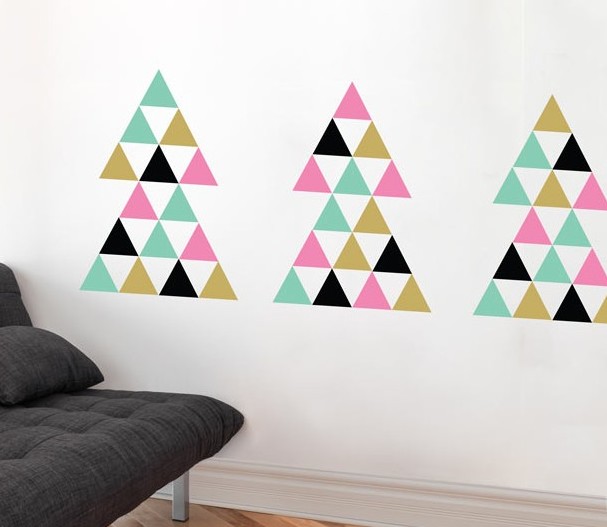 If ever you're thinking of adding an accent to your plain wall in your living room, then triangular wall decals like these would be perfect! Just buy the pre-cut ones or do a DIY version yourself, form a big or small Christmas tree… and tada! You already have your own space-saving Christmas Tree. Easy-peasy, right?
3. String Christmas Tree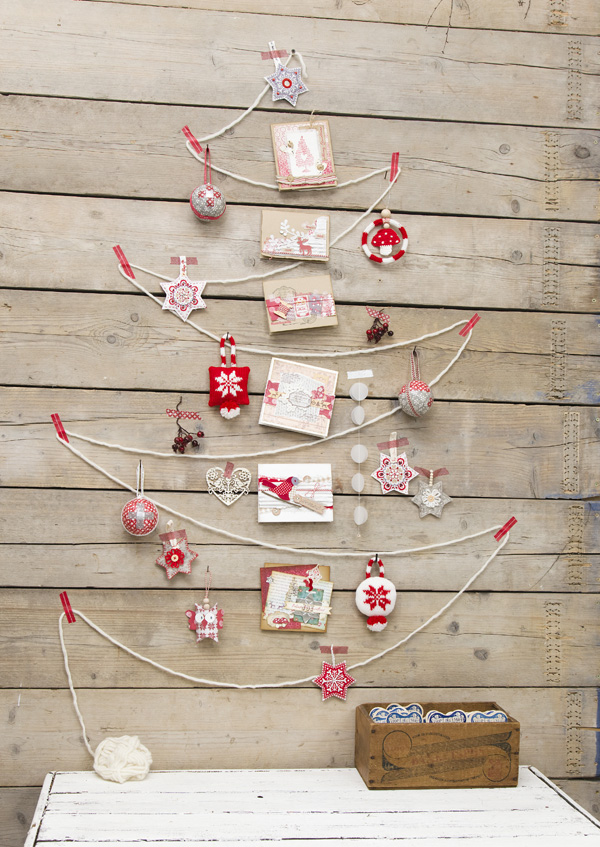 If you're short on space at home, or you're working with a small decorating budget, this String Christmas Tree is the kind of DIY Christmas Decoration that you should go for! It's easy to make & at a fraction of the cost of a regular Christmas Tree. All you'll need is a ball of string, some tape, and a few Christmas Tree Decorations!
4. Christmas Tree Shelf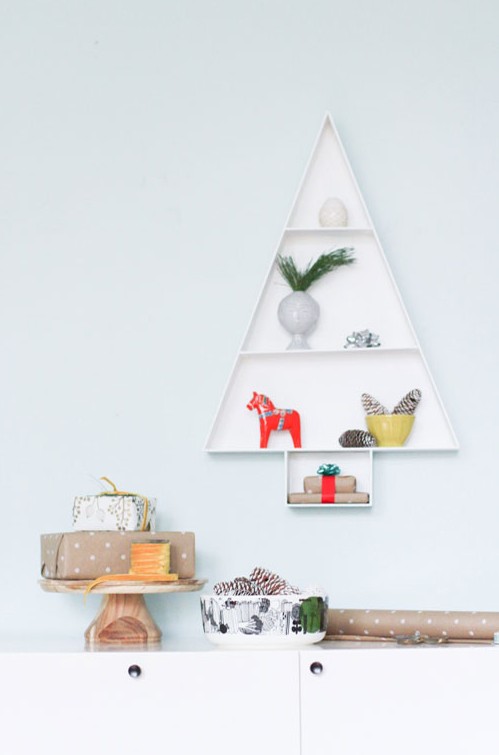 If you're going for a minimalist Christmas this year and there's any handyman at home, give your Christmas Tree a cute twist and create a tree shelf on your wall instead of a usual Christmas Tree. This is one of those simple and minimalist Christmas decorations that you can make use of even after the holidays!
5. Fairy Light Christmas Tree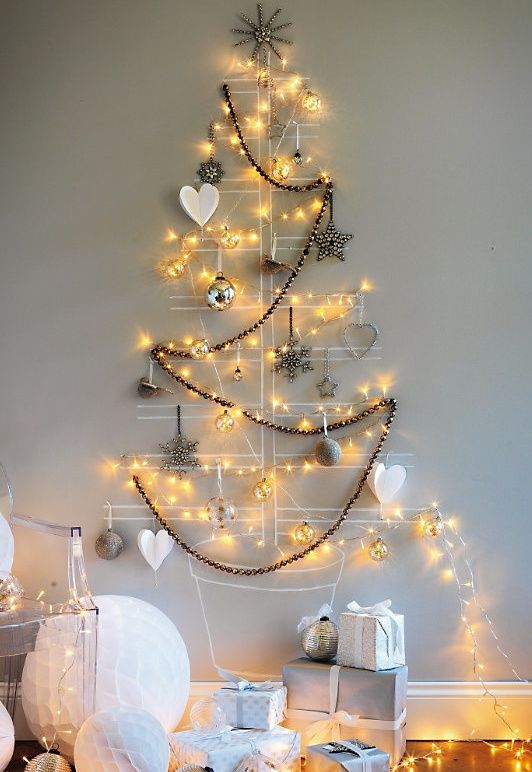 No space for a Christmas Tree? No problem! You can use fairy lights and shape it like a Christmas Tree on your wall, add some magical Christmas ornaments, and light it up! A bright and unique idea, isn't it?
6. Star Christmas Tree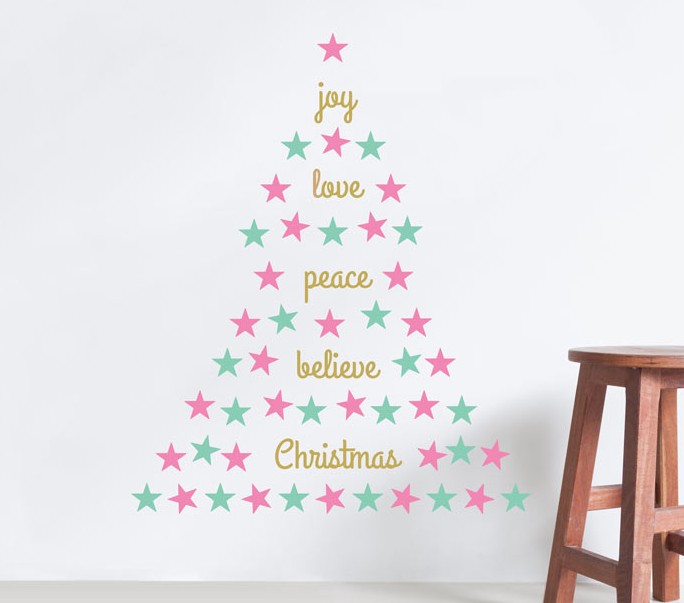 Wall decals are not only convenient to use, but they're space-saving too. So this year, why not go for something simple and just design your wall with star decals and Christmas quotes stickers? What a cute and festive idea!
7. Branch Christmas Tree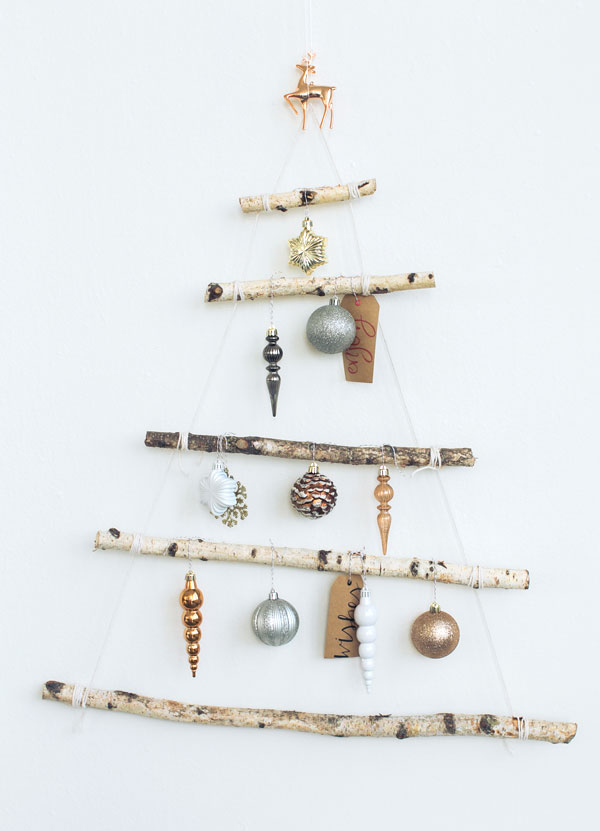 Wanna DIY some decorations this year? Give your Christmas tree a touch of the outdoors with this clever idea. All you'll need are some wood branches and metallic Christmas ornaments. This branch Christmas tree would be perfect for those beach-inspired homes.
8. Sentimental Christmas Tree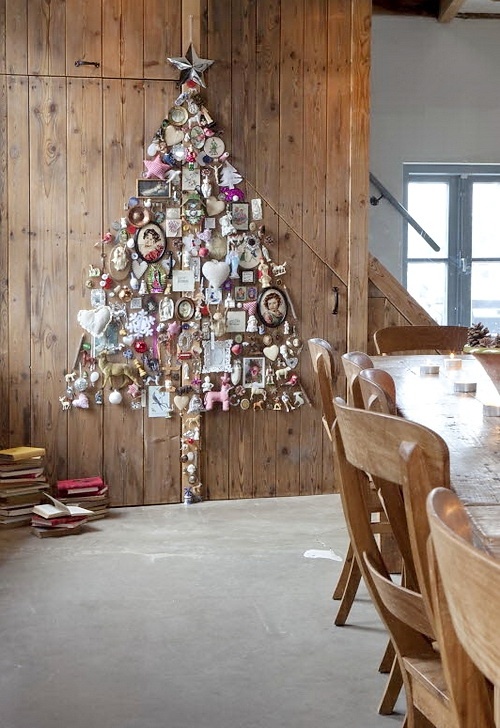 Make your Christmas Tree this year super meaningful with all the little trinkets that you've collected over the years. It will definitely take some time, but with some 3m hooks or blu-tac you could recreate this without damaging your walls. Such a unique holiday decoration idea isn't it?

9. Chalkwall Christmas Tree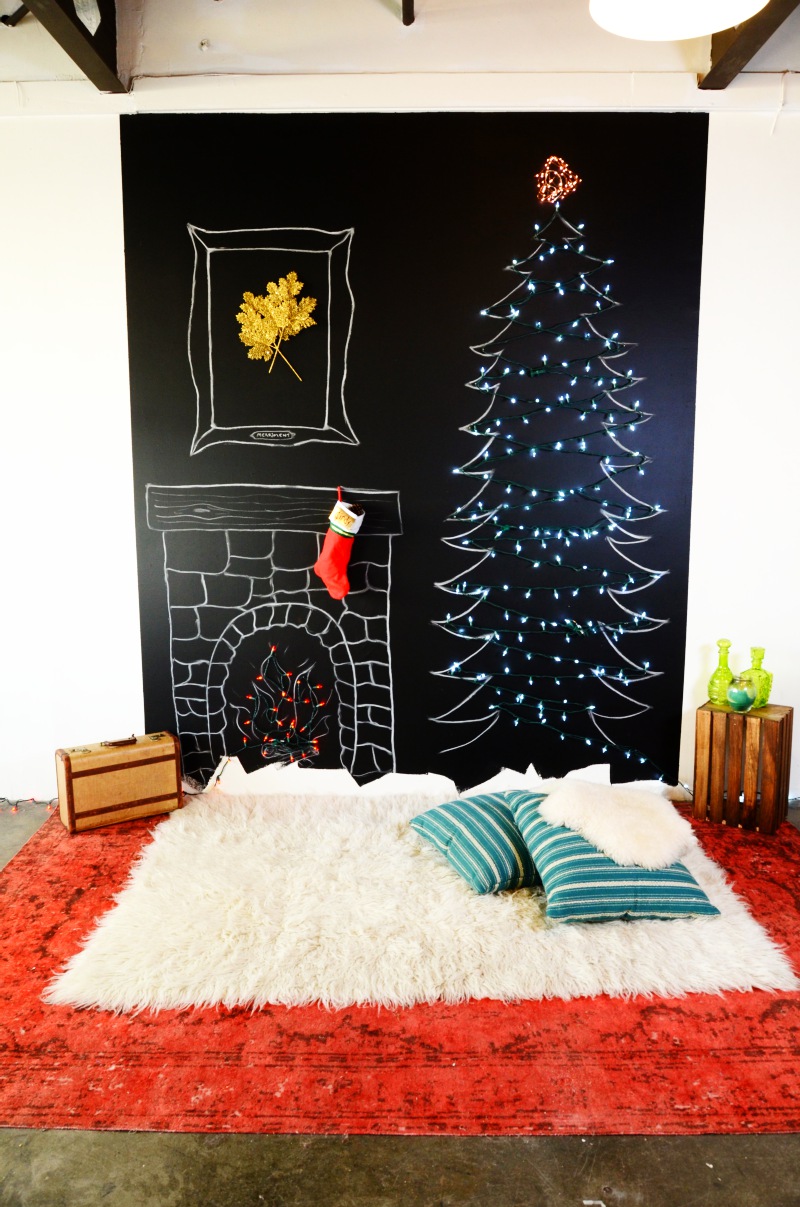 Do you have a chalk wall or chalkboard at home? Create a Chalk Wall Christmas Tree this year. Just sketch that beautiful Christmas Tree, a fireplace, and some holiday ornaments. Our Panel Chalkboard Sticker and White Chalk Marker can help you achieve that simple, yet incredible, Christmas Wall Decor!
10. PVC Pipe Christmas Tree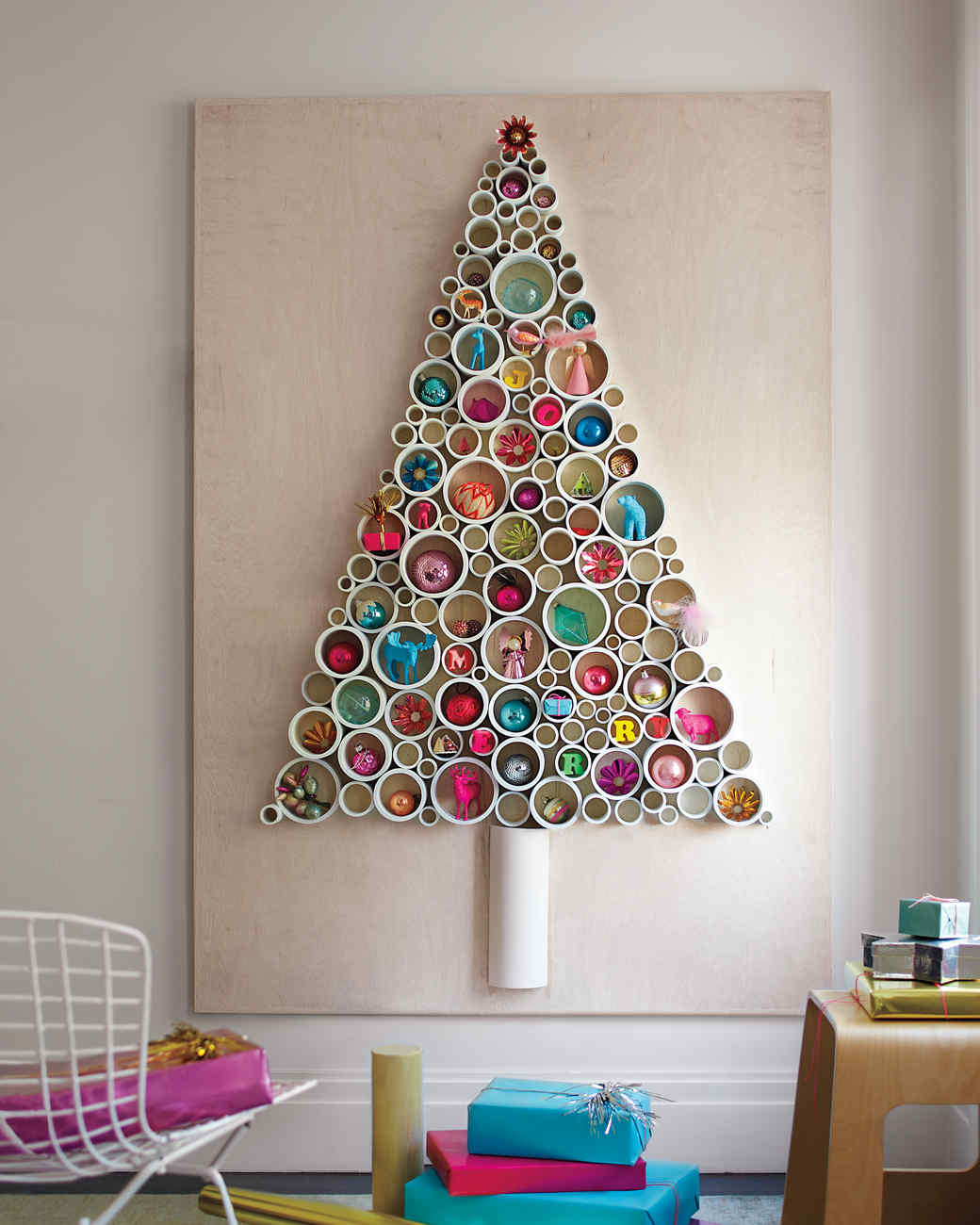 And last, but definitely not least, this is probably one of the most sophisticated Christmas Tree ideas – PVC Pipe Christmas Tree. It frames each of the Christmas ornaments so well, and there are so many PVC pipe sizes to choose from, you can make yours any size you like. Stick it on plywood so that you can easily set it aside for the next holiday season. 
We hope you have enjoyed looking at these 10 different creative and clever Christmas tree ideas. If you use any of these ideas, we would love to see what you have done. Please post a picture and share it with us on Instagram by tagging @brighstarkidsusa. Merry Christmas and Happy New Year!

Need inspiration for some easy Christmas food ideas to make with your kids? We've put together a list of our top Christmas Food Ideas, perfect for getting your little ones excited for Santa's arrival.  
Stuck on what to buy this Christmas? We've got a great range of Jumbo Christmas Stockings & Jumbo Santa Sacks ready to be filled with presents for your little one. Give a gift from the heart that they'll treasure forever.