Pantry Organization Ideas: Create Your Dream Pantry
Get inspired with some pantry organization ideas to help you have the pantry of your dreams! Here are 6 pantry storage solutions and DIY makeover ideas that you can do to have that pantry space that you've always wanted!
1. Lights On!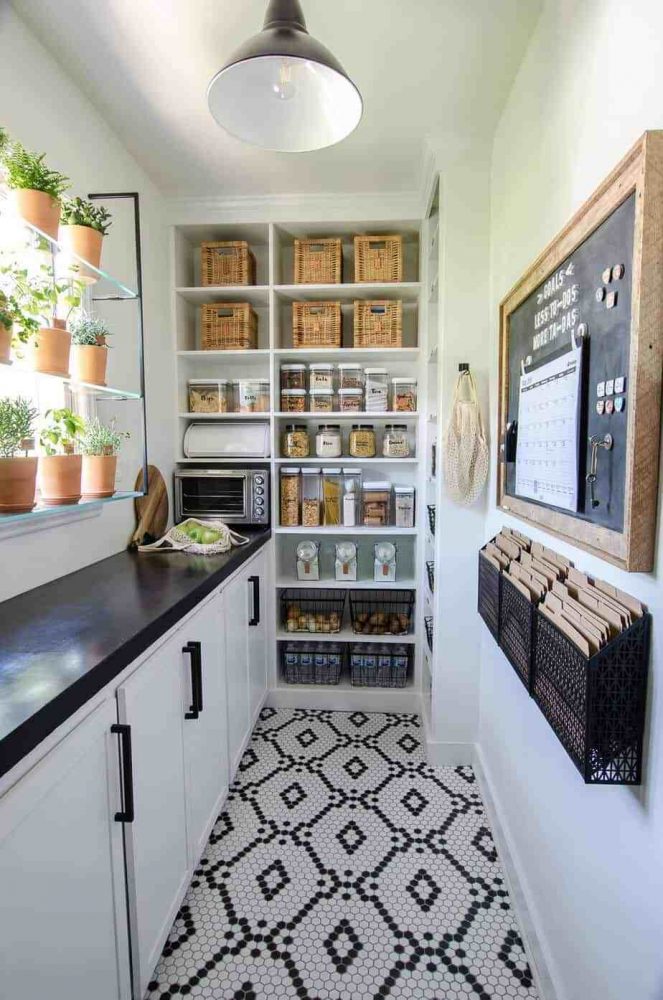 Lighting is everything! Open and brighten up your space with a stylish light fixture. This walk-in pantry is looking amazing with sunlight! But at night, that swanky industrial hanging lamp makes late-night snacking just perfect. Sets the right mood for some grub!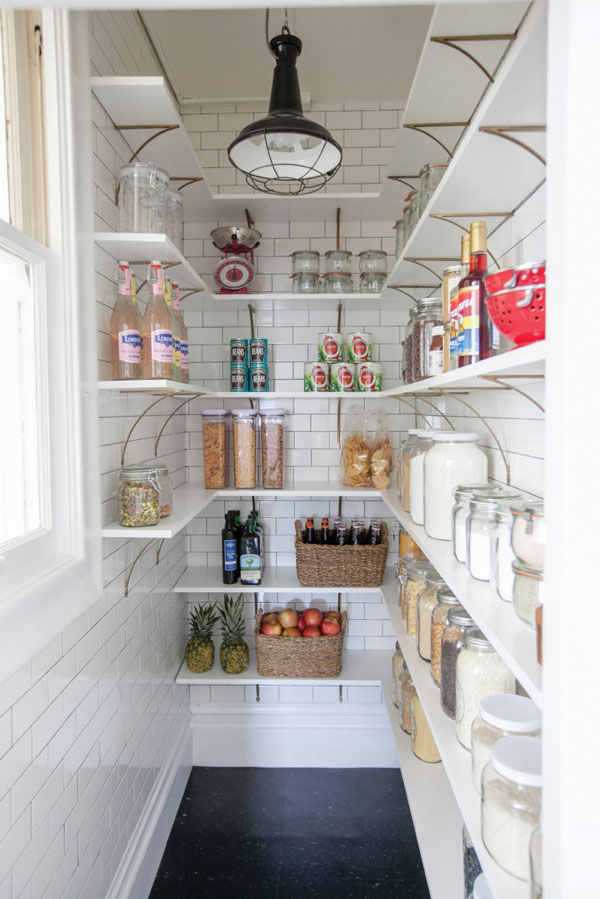 Another way to go light is to do a white on white look. It's one of those Walk-in pantry ideas that are great for small spaces! Add a few interesting details like a vintage lamp and subway tiles. Definitely looks neat and chic!
2. Slide and Hide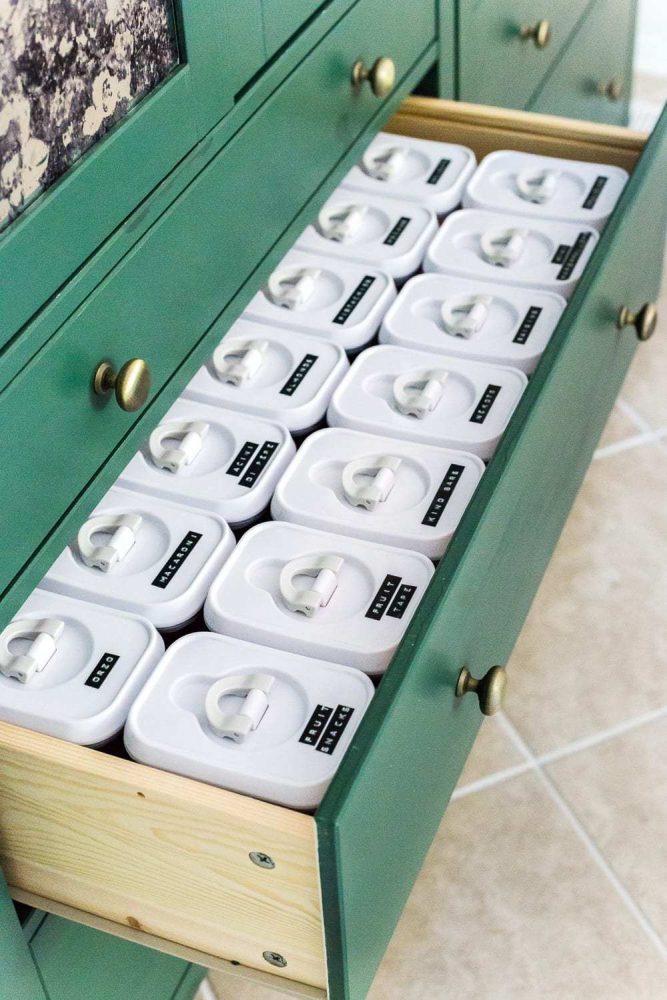 No pantry space? No problem! Here's one of the easiest pantry storage ideas that make perfect use of your kitchen cabinet drawers! Arrange and label your small pantry storage containers in them so you can easily access them!
3. Bright And Happy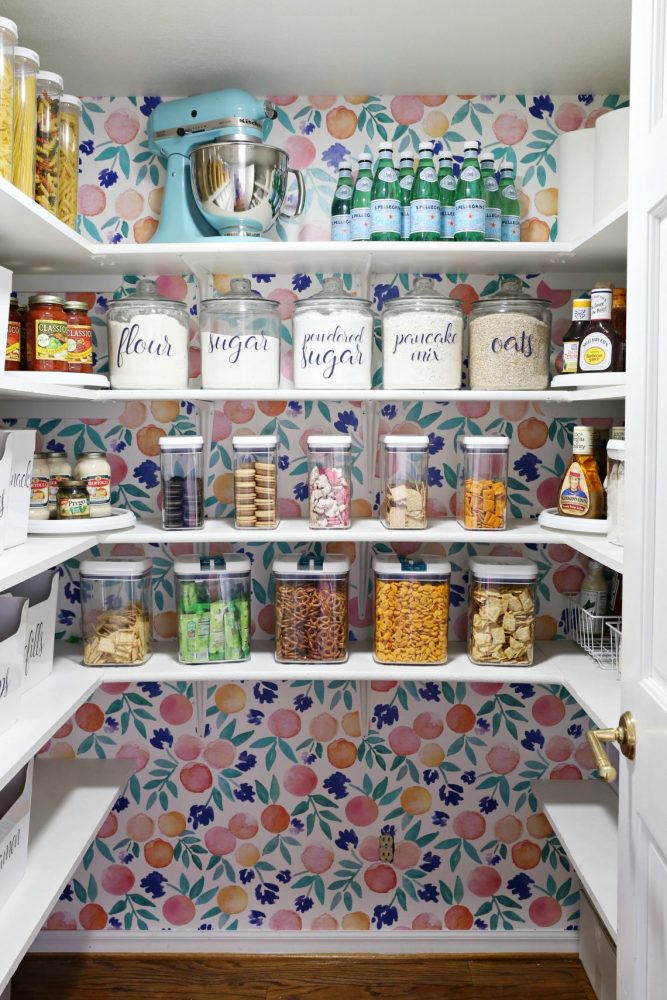 Pantry storage with bright printed wallpaper is a great eye candy to open up to! It just instantly makes you happy. That's what we all want right? A pretty, clean, and organized space!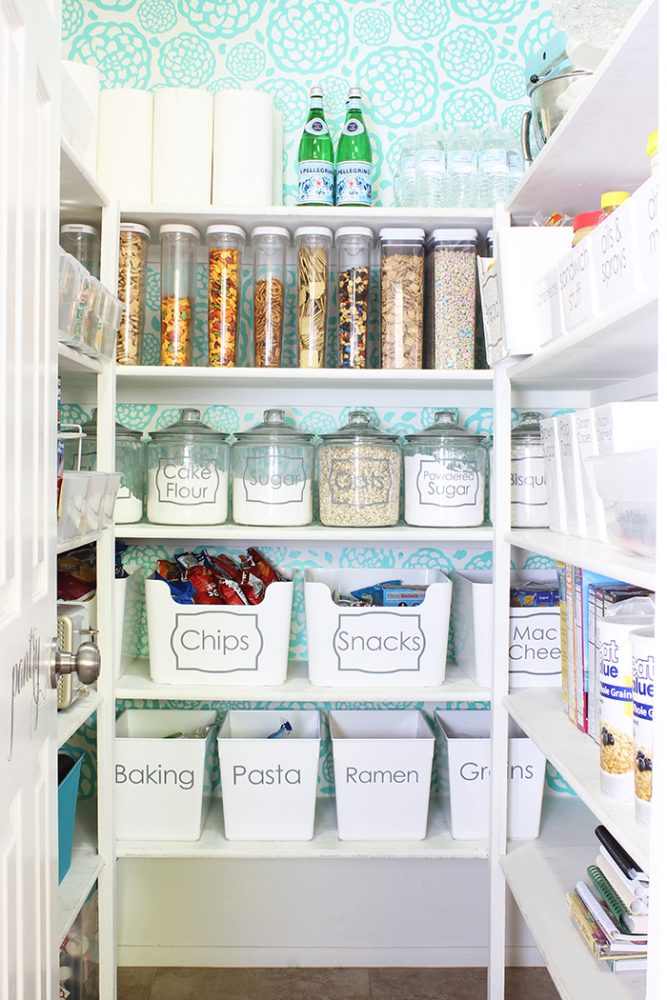 Highlight your wallpaper with white and clear pantry food storage containers on those shelves. A pop of color is always a nice contrast and adds more personality into space.
4. Basket and Some Goodies
Mix and match different kinds of baskets for your DIY pantry storage ideas. They perfectly hold packaged goods that you can arrange together. Properly label each one of your pantry storage organizers so it's easy to restock them.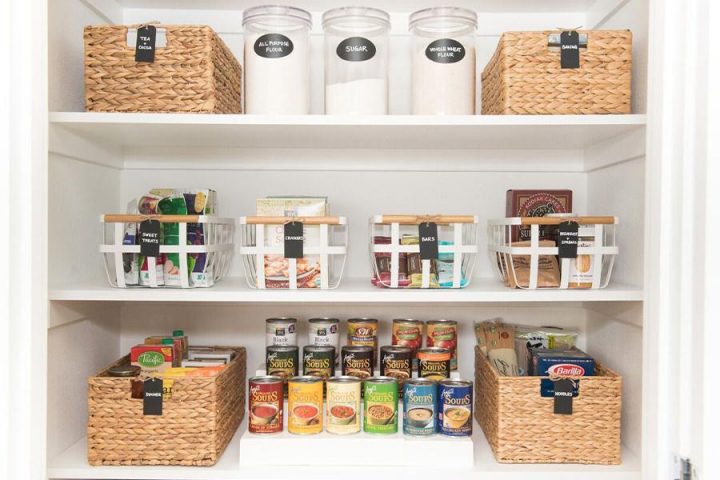 5. Access Granted!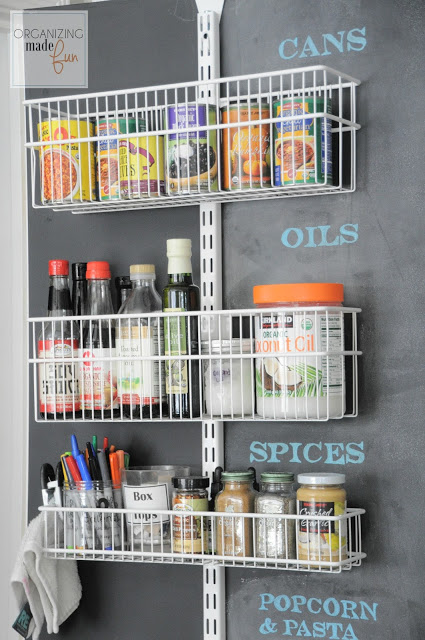 Awesome use of extra space with a Pantry door storage for your small jars and bottles. A chalkboard idea for the back door makes it easy to label each layer of your storage racks too!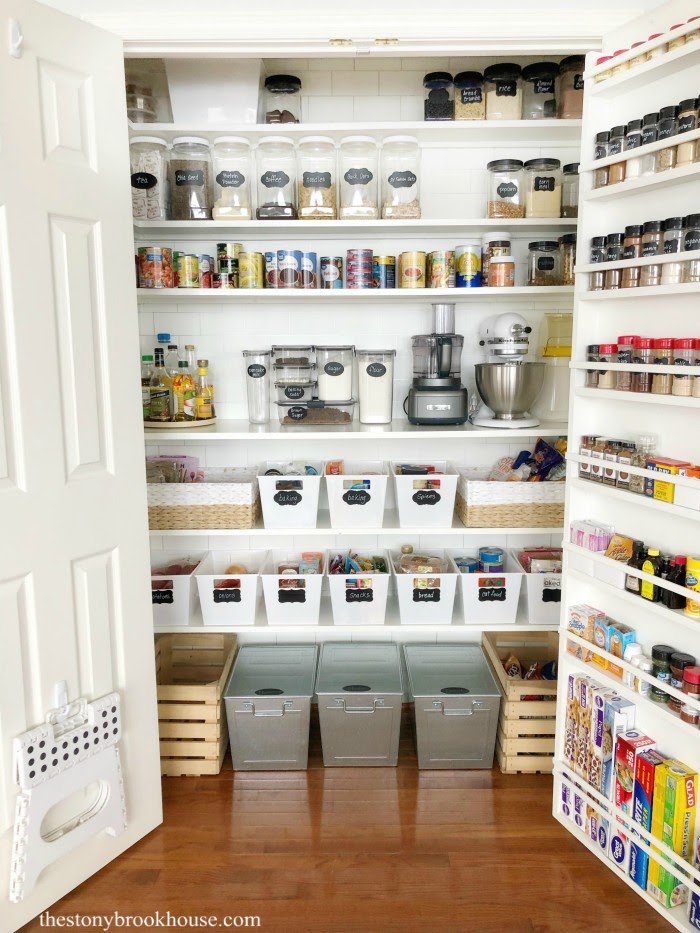 Every bit of space counts! Floor to the ceiling should be used for every type of pantry item! And that means you can make use of over-the-door pantry storage for quick and easy access to often-used items so you can just open and grab them!
6. Open Up Wide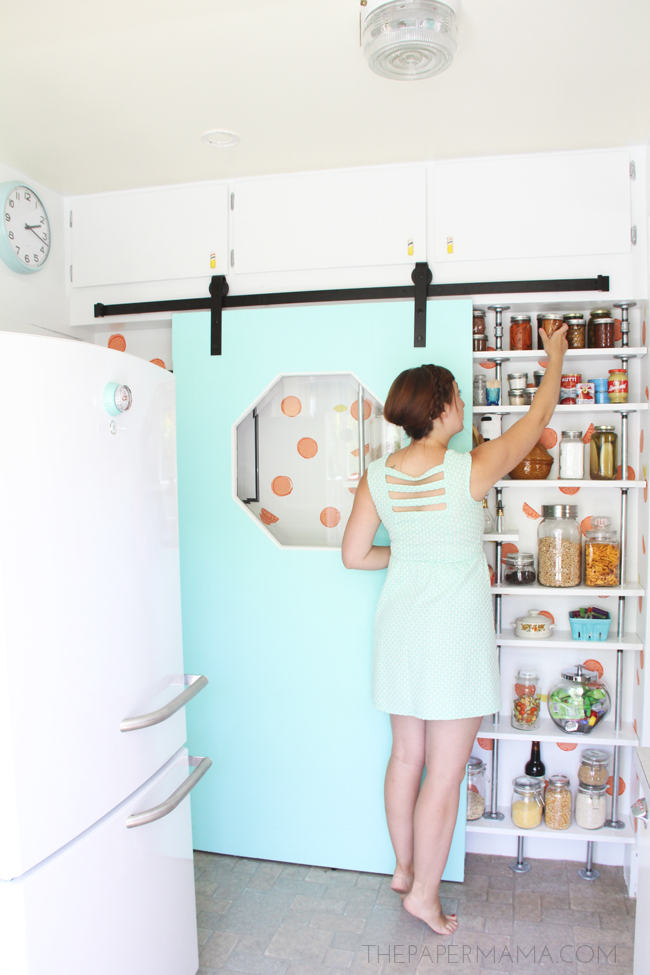 A barn door is always a great accent for pantry space. Just slide and open wide! Such a clever use of space! It maximizes empty walls with shelves you can cover with a nice door. Give it some extra details like a DIY hand-stamped wall to make it look even more amazing!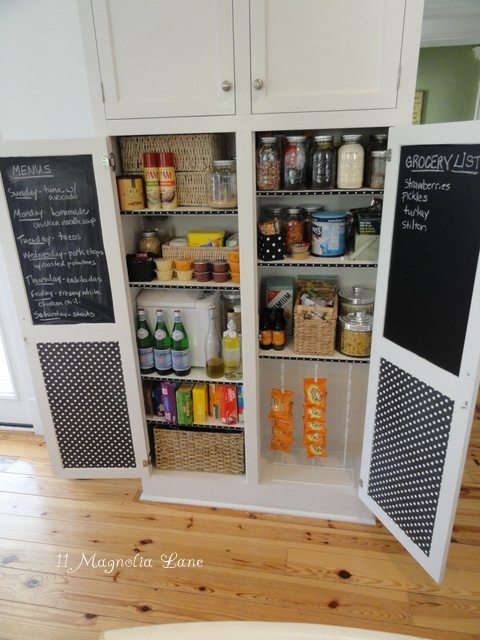 Make your pantry door more useful by adding a chalkboard panel. Write your grocery list and weekly menu plan and never forget any item that you need to restock or replenish. Just take a picture of it and off you go to the grocery!
Loved Our Pantry Organization Storage and Makeover Ideas?
Now you can create your own dream pantry with our storage and DIY makeover ideas. Give your pantry that instant upgrade it needs. Read more about organization hacks in our article Home Organization Ideas. You'll also find our article about Color Coding and Labeling very useful when you want to create an organizing system for your pantry.
Want Customized Labels for your DIY Pantry Organizers?
We've got a range of labels and stickers for organizing that you can customize for your pantry. From chalkboard labels to dry erase labels we've got you covered! The best part? These are all made in the USA and shipped super fast! You're going to love them!