The Ultimate Christmas Morning Hack Parents Will Love!
Dreaming of a perfectly happy and peaceful Christmas morning? We do, too! That's why this Christmas Morning Survival Kit is the best Christmas Morning Hack ever! You'll definitely thank us later. Get your arsenal ready, so you and your family can celebrate a festive Christmas morning–clutter-free!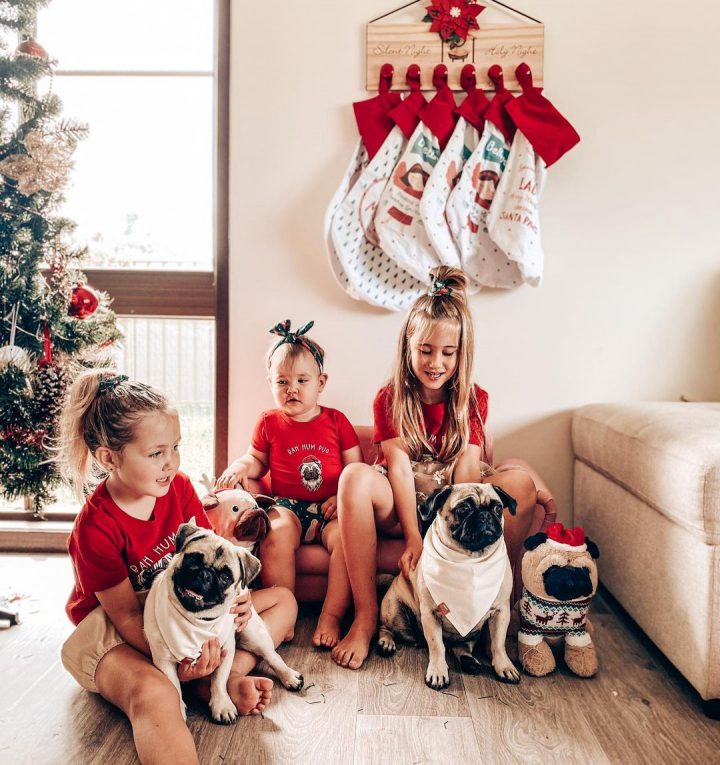 Image Credits: Instagram @thegrumblegang
What Is It?
A box, a basket, or any container that holds all the essentials you'll need to cut, tape, and pack away gifts wrappers, toys, and more!
What's In It and What Are They For?
Pair of scissors and other cutting tools – cut open packages and undo zip ties
Batteries in all sizes – for anything and everything battery-operated
Tool kit with screwdrivers, Allen key set, etc – handy tools for toys
Sandwich bags – where tiny parts and pieces should go, so you don't lose them! Remember to label!
Garbage bags – for discarded gift wrappers
Tapes – to seal, secure, and put together things
Sticker labels – to label everything that needs to be properly labeled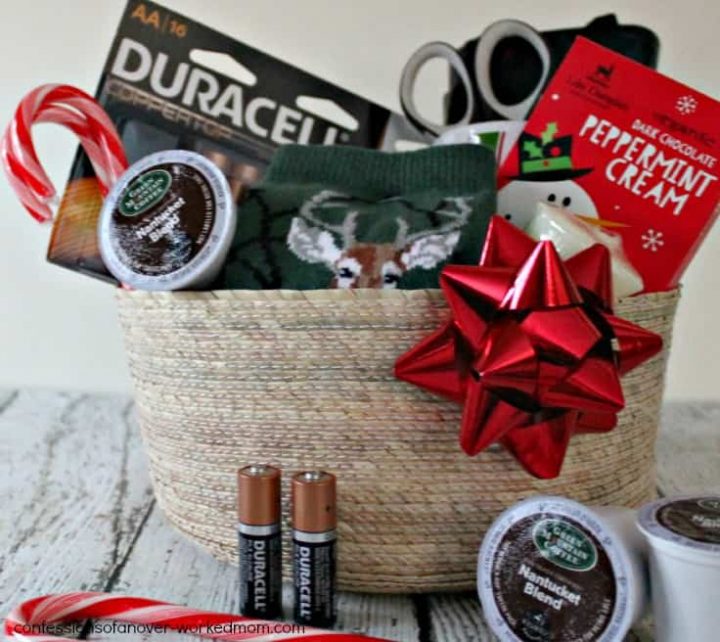 Image Credits: Confessions Of An Overworked Mom Blog
More Christmas Morning Survival Hacks:
Use Christmas Jumbo Santa Sacks to store all those unwrapped presents. Aside from keeping the mess at bay, it saves you the trouble mixing up their toys and gifts, too! They make instant and practical personalized toy storage!
You can also use your laundry basket or storage bins to do this. Instantly pack away everything in one go!
Parent Hack: Use dry erase labels for each storage bin or basket with their name and assign a spot or corner where they can unwrap their gifts. Mom, Dad, you're a genius!!!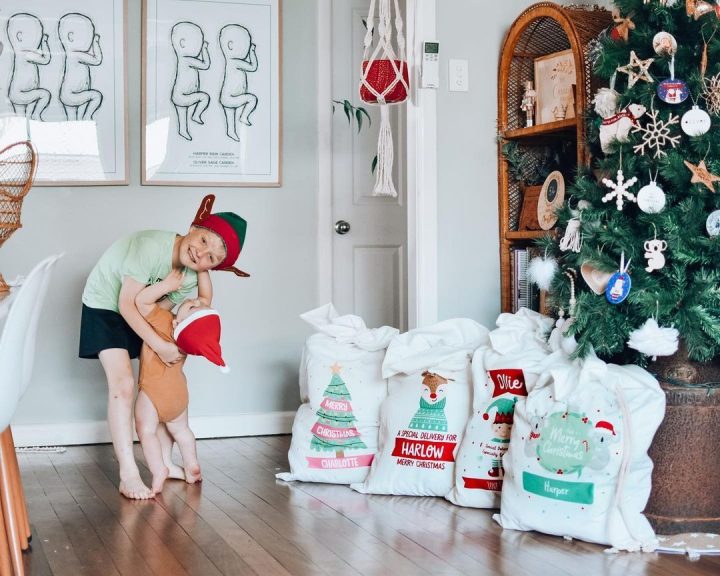 Image Credits: Instagram @living_the_blessed_life
Prepare a quick and easy breakfast. 
Here are some make-ahead Christmas brunch ideas to feast on and enjoy with the whole family!
Check out more ideas to keep you relaxed and away from the mess:
Coffee, Tea, or Cocoa – get these ready early so you have overflowing drinks prepared for yourselves, kids, and guests
Paper plates and cups so there's no need to wash anything after
Tray or bin where everyone just places their used plates, glasses, and cutleries to keep them off the table and neatly stacked near the sink instead.
Sippy cups and travel mugs – avoid any spills on their presents, clothes, and carpet, or floor. No possible mess to clean up after too!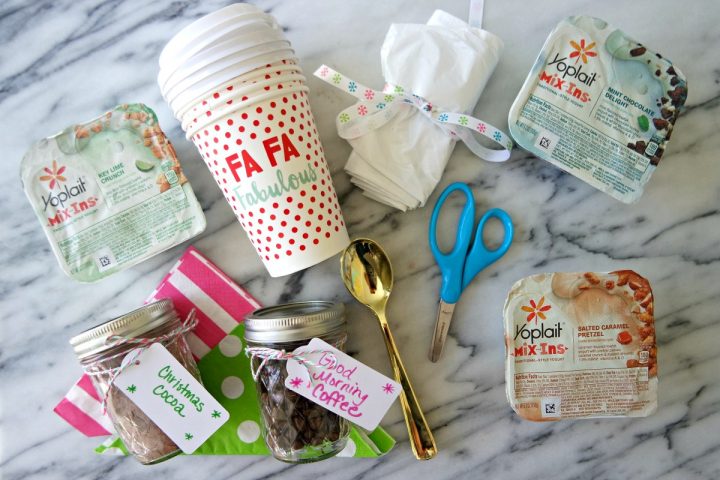 Image Credits: My Life and Kids Blog
Christmas Morning Playlist
Have a fun and bright cheerful moment with your family with a Christmas playlist to the holiday mood. No time to create your own playlist? Just open Spotify or Youtube and have their own Top Christmas songs on loop!
Thank you Cards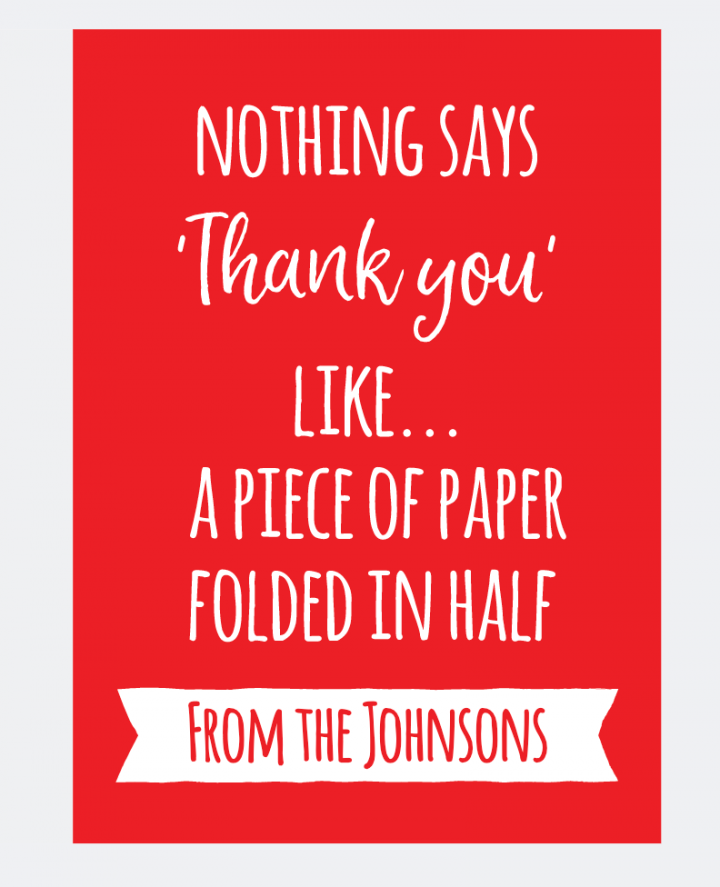 Write your Thank you Cards on the spot for every present that you open. This way you make sure everyone is acknowledged for their gifts, thoughts, and gestures.
Christmas Family Photo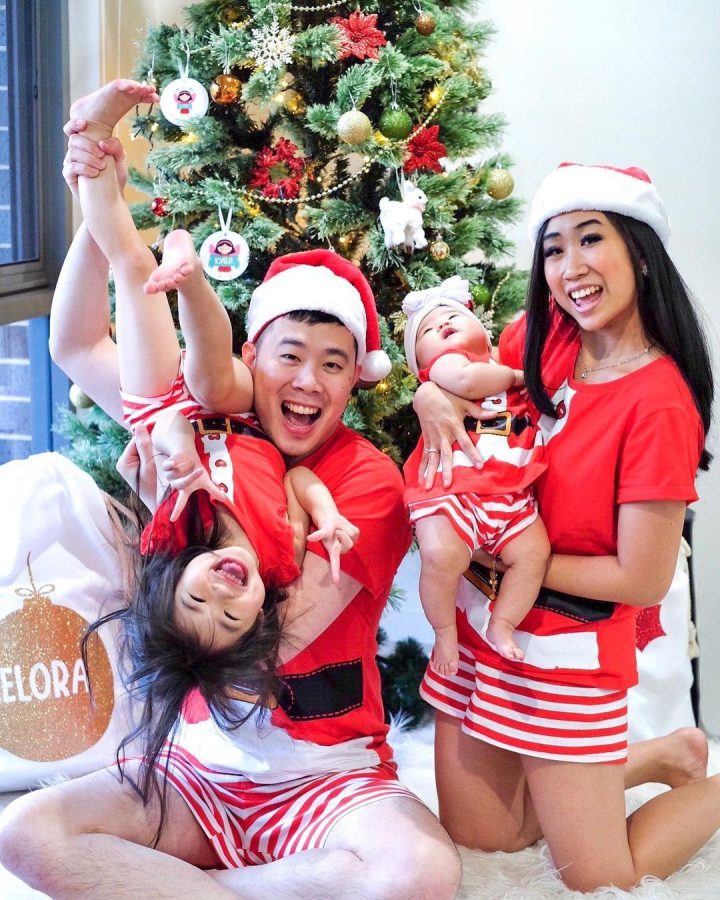 Image Credits: Instagram @ivonehendarta
Coordinated PJs – wear the night before so when everyone wakes up to open presents, their clothes are perfectly coordinated for nice photos to be taken
Fully Charged camera or phone
Camera stand – so everyone is in the photo; don't forget to set your camera timer
Parent Hack: Take a nice family photo in advance so you can have them ready for posting and printing. Sometimes Christmas morning can get too busy so planning this ahead is a good idea!
Got More Things To Add To A Christmas Survival Kit?
Share them with us! Post and tag us on Facebook and Instagram. Who knows we might feature your amazing tips and hacks on our blog too?!
Looking For More Christmas Ideas?
Read about Christmas Food Ideas that you can prep for your menu on Christmas Eve and Christmas Day. We've also got a Free Christmas Activities printable you can use to entertain your kids at the table!
Need labels For Your Post-Holiday Organizing?
You'll love our chalkboard labels that you can use to label anything and everything you need labels for. The best part? These are all made for you in the USA and shipped super fast! You're going to love them!